The Simpsons, an iconic animated series that has been entertaining viewers for almost two decades, has returned with its 35th season. This legendary program, renowned for its wit, satire, and never-ending hilarity, never fails to astound its audience. (tvacute.com) have something extra special this season with "Treehouse of Horror."
Season 35 of this yearly episode is expected to provide yet another eerie and unforgettable encounter, solidifying its status as a tradition. Fans of "The Simpsons" are curious about what to expect from this special episode as the premiere date approaches. Although the episode's specifics are kept under wraps until its official release, promotions, and trailers frequently offer a glimpse of what to expect.  A very unexpected guest star—none other than the well-known Kylie Jenner—adds to the excitement.
The Simpsons Season 35 Episode 5 Guest Cast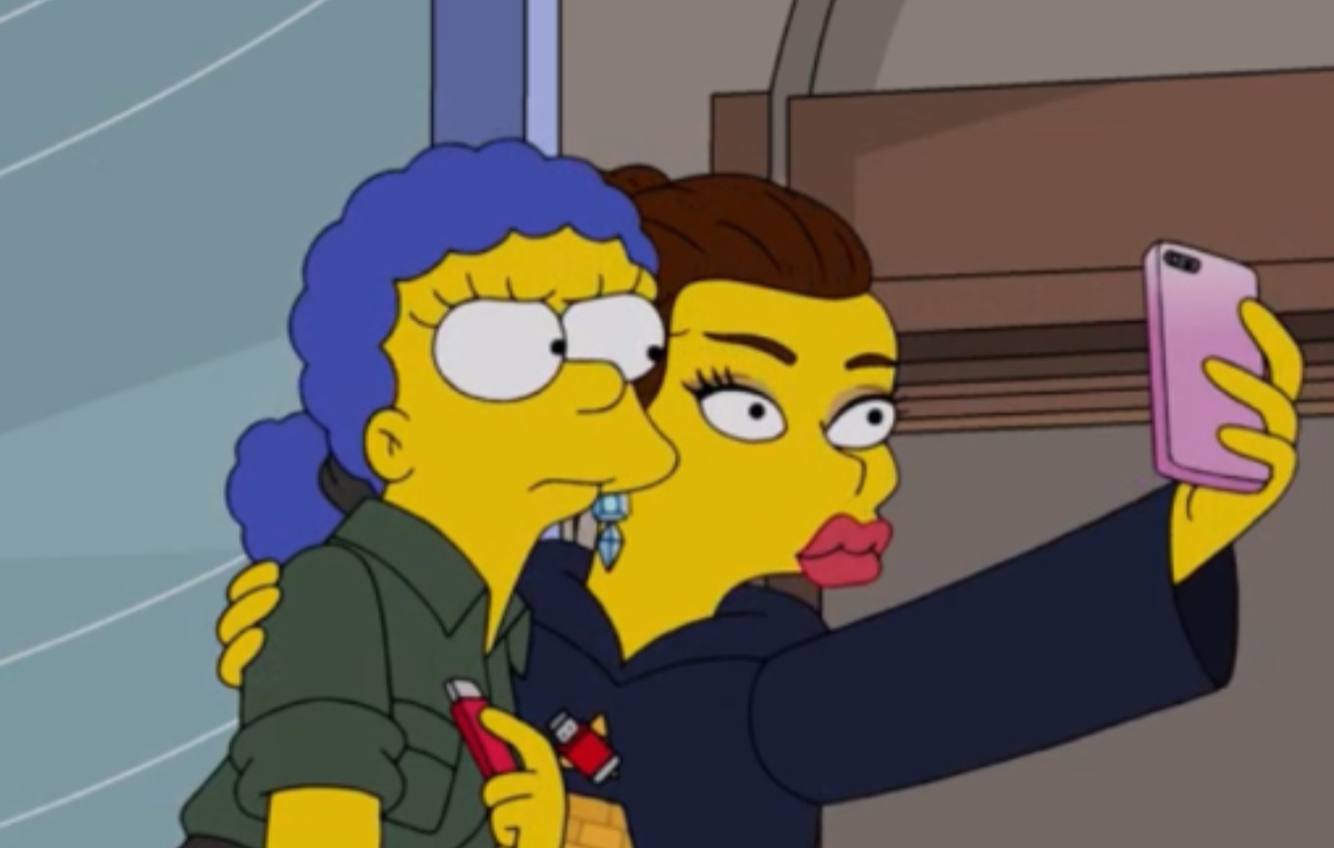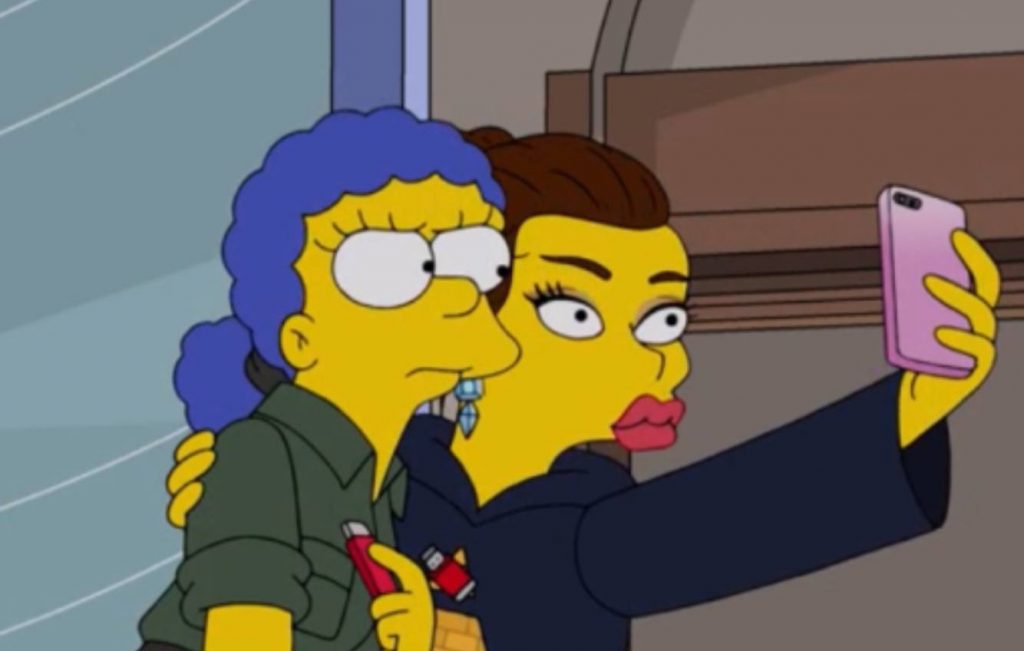 Every year, "The Simpsons" fans look forward to the "Treehouse of Horror" episodes. The show's trademark humor is often combined with the suspense and thrills of vintage horror films in these special episodes. The fifth episode of Season 35 is no different, and it offers a fresh perspective.
The participation of media celebrity and businesswoman Kylie Jenner, who is well-known for her prominence in the fashion and beauty industries, is one of this episode's most notable aspects. Fans will be delighted to discover that she is a guest voice on this year's "Treehouse of Horror" episode. In this part, the intriguing plotline involves Kylie Jenner and other celebrities.
The Simpsons Season 34 Episode 6 Recap "Treehouse of Horror XXXIII"
The Simpsons Season 35 Episode 5 Spoilers
One of the most recognizable characters on the program, Bart, finds himself in an odd and contemporary situation in this eagerly awaited episode titled "Treehouse of Horror XXXIV". He is now a Non-Fungible Token (NFT). For those who are not familiar with the idea, NFTs are digital assets that are bought and traded using blockchain technology. They frequently represent artwork or collectibles. Bart becoming an NFT is a smart turn of events that showcases the show's ability to remain current and address issues of the day.
The storyline becomes much more intriguing when Bart's mother, Marge, sets out on a quest to save her son via the blockchain. The decentralized blockchain, a digital database with multiple uses, serves as the setting for Marge's quest. This original plot blends humor, technology, and the traditional maternal love for which "The Simpsons" is renowned.
In the episode, Kylie Jenner is one of a few famous people who are sometimes referred to as the "illuminati of the crypto universe." As they make their way through the confusing world of cryptocurrencies, they amuse themselves while assisting Marge in her search for Bart. It's a lighthearted look at the practice of celebrities supporting and getting involved in cryptocurrency-related events without necessarily knowing all there is to know about the industry.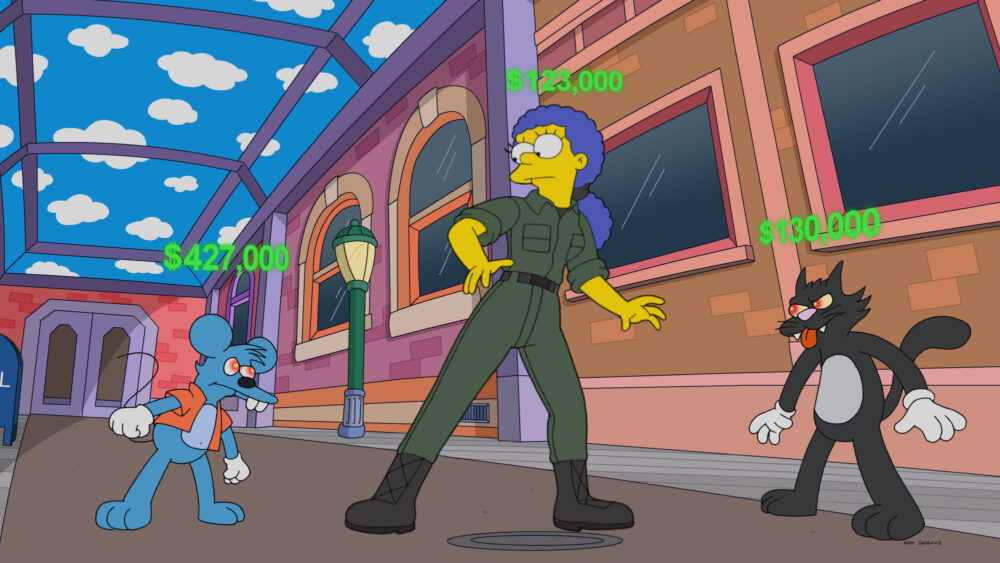 James L. Brooks, the show's executive producer, came up with the concept for this NFT-themed episode, according to showrunner Matt Selman. Although there were ups and downs with the NFT frenzy, it was impossible to resist the idea of celebrities endorsing a product as intricate as Bitcoin. Particularly Kylie Jenner was eager to make light of herself, which is consistent with her increasing affiliation with the Disney family given that Disney owns "The Simpsons" and the "Kardashian" series is available on Hulu.
This episode also presents a different version of events regarding Kelsey Grammer's iconic character, Sideshow Bob. With an homage to the Season 5 episode "Cape Feare," it investigates what would have occurred if Sideshow Bob had been successful in his attempt to kill Bart. This idea of an alternate universe is a prime illustration of how "The Simpsons" delights in bending the rules when it comes to its characters and plots.
The Simpsons S35 E05 Synopsis: After Bart is turned into an NFT, Marge fights through the blockchain to rescue her son; to track down a gruesome serial killer, Lisa turns to a murderer from her past; an outbreak transforms Springfielders into a plague of lazy, beer-loving oafs.
The Simpsons Season 35 Episode 5 Release Date
The days leading up to the release of "The Simpsons" Season 35, Episode 5, "Treehouse of Horror XXXIV," are being anxiously anticipated by fans. They won't have to wait much longer, which is wonderful news. The episode will premiere at 8 p.m. on Sunday, November 5 on FOX. Interestingly, many fans eagerly anticipate this every Halloween season as it is not simply a yearly custom.
Note that owing to scheduling issues with sporting events, "Treehouse of Horror" episodes sometimes air after Halloween. Even after Halloween has passed, these special episodes continue to evoke the spirit of the event, which has become part of their allure.