Peacock's "The Resort," despite its basic concept, is not only a murder mystery. The plot broadens and transforms into magic realism as the show goes on. The series' fourth episode, "A History of Forgetting," is mostly about Alex played by Ben Sinclair, the oddball proprietor of the Oceana Vista Resort and the enigmatic Santa from the previous episodes. The numerous sticky notes that Noah (William Jackson Harper) and Emma (Cristin Milioti) discover in Alex's room in 2022 are consistent with Alex's apparent belief that he has memory leaking. Episode 4, "The Resort," gives the audience some clarification.  But after the show is through, we have even more unanswered questions. Here is all the information you require at the conclusion of episode 4 of "The Resort."
The Resort Episode 4 [A History of Forgetting] Recap
The main division of "The Resort" is into two timelines. Emma and Noah travel to Yucatán, Mexico, in 2022 to celebrate their tenth wedding anniversary. During an ATV accident, Emma discovers a flip phone in the bush. Later on, she discovers that the phone belongs to Sam Knowlston (Skyler Gisondo), a tourist who vanished in late December 2007 together with Violet Thompson (Nina Bloomgarden), another traveller, the day before a hurricane wiped out Oceana Vista. Sam and Violet are followed in the second timeline after Sam's arrival on Christmas Eve 2007. Sam and Violet aren't shown in episode 4, though, as Alex is the main character. Right where episode 3 left off, this episode picks up. Baltasar (Luis Gerardo Méndez) has certainly been rendered comatose, and Emma has likely destroyed the phone that contained Sam's sim card. In chapter 4, Emma suspects Baltasar of murdering Sam and Violet as soon as he awakens. Baltasar is prompted by this to mention his previous boss, Alex, to the two American tourists.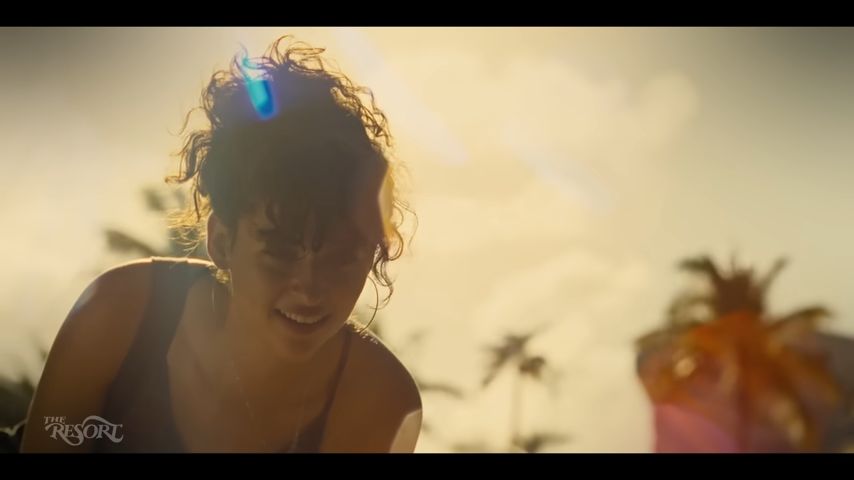 Nobody actually knows how Alex arrived at the sunny paradise in 2007 timeframe. About five years earlier, Baltasar had his first encounter with Alex when the latter visited Oceana Vista for an interview. Following that, the two quickly become close. Baltasar devoted himself to strengthening his group of outcasts and fugitives, including himself. However, after Alex told Baltasar about his memory problems, things started to quickly deteriorate. After discovering multiple decapitated iguanas that Alex had killed, the staff members become increasingly upset and ask Baltasar to solve it. 2007's New Year's Day finds Baltasar learning that Sam and Violet have vanished. The resort gets ready for the coming hurricane as he and the rest of the staff search for the young man and woman. Naturally, Violet's father and Sam's parents are concerned that their respective children may become trapped in the storm. Sam and Violet are nowhere to be found when the storm hits, and the hotel is completely destroyed.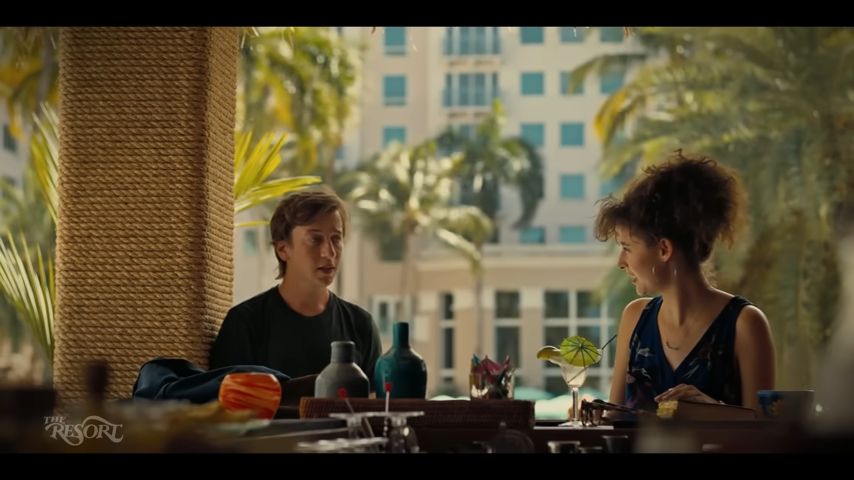 Alex appears to be suffering from some sort of amnesia, even if memory loss doesn't sound like a true illness. The complex artwork he makes now that he is a recluse is the most intriguing thing in his chamber at the top of Oceana Vista. It includes Baltasar as well as every single person on his hotel's staff. You can see Alex standing naked in front of the water. As we discover, this portrays Alex's last moments as he plunges into the water and passes away just as the cyclone approaches the shore. In one of the previous episodes, Violet and Sam are seen in Alex's chamber in the picture. In episode 4, Baltasar reveals to Emma and Noah that they, too, are depicted in the work of art that was created 15 years earlier by an odd and amnesic man.
The story of "The Resort" emphasizes the importance of time. It is increasingly clear that the job could be both physical and metaphorical as the story goes on. Alex's illness and his past are probably related to whatever occurred to Violet and Sam. The way that our brain records our time in the world is through memories. Alex may have begun to experience brain leaking symptoms because whatever he was revealed to overloaded his mind with events from the past, present, and future. He learned what part Emma and Noah will play in the future, and as a result, he included them in his picture.
The Resort: Did Alex kill Sam and Violet?
Even though episode 4 gives us enough reason to believe Alex killed Sam and Violet, it's incredibly unlikely. If anything, he strikes the audience as a genuinely melancholy figure who not only forgets his past but also understands how his life would end. Although Baltasar had liked Alex when he was still alive, for a while following his passing, he believed the artwork to be "the useless scribbles of a deranged person." But after spotting Noah and Emma and realising they are shown in the picture, he is compelled to reconsider his viewpoints. Alex may have known what had occurred to Sam and Violet and may have forgotten, but he didn't murder them.