Finally, #EmilyVanCamp said her final goodbyes to The Resident. On Tuesday night, Despite Conrad's initial denial of the issue and Billie (Jessica Lucas) and the Chastain team's best efforts, including the choice to place Nic in a medically induced coma, Nic's brain damage proved unsurvivable. Conrad (Matt Czuchry) was forced to say the same to Nic, his lifelong love. Meanwhile, all of Nic's loved ones in the hall send her off, many of them with flashbacks of times they've shared. Several of Nic's organs were given after her death, and she even made it possible for a Gabe Sandoval suffering from long-term COVID symptoms to receive a trachea transplant. Continue reading about episode 3 by scrolling down the page. www.tvacute.com has a trailer for The Resident Season 5 Episode 4 titled "Now What?" which you can see below. So you can mentally prepare for the forthcoming new episode.
The Resident Season 5 Episode 4 Spoilers
Conrad will be in a lot of pain in The Resident season 5 episode 4 . He will tr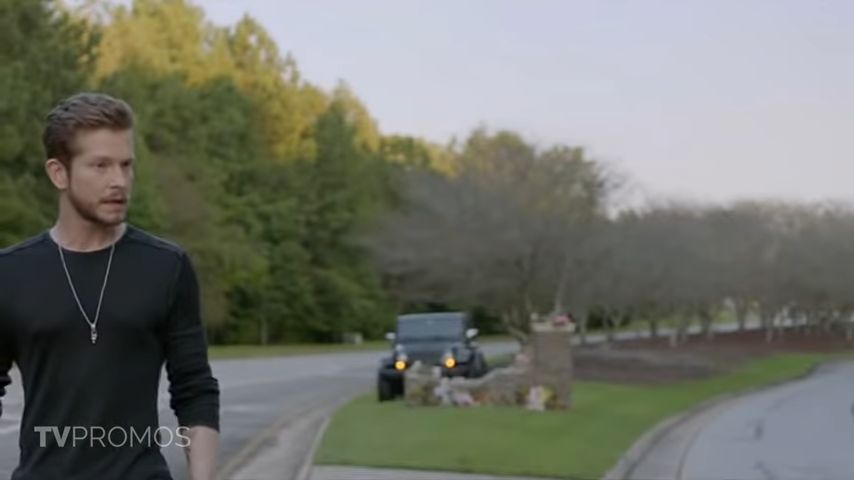 y to identify an accident.. He still has a lot to think about and manage, including being a father and his responsibilities at the hospital. We anticipate that Conrad will spend the majority of the first half of the season grappling with the events of his life; none of it will be easy to overcome. He will have emotional support from his friends and try to comprehend what has occurred. Then there's the fact that nothing at Chastain comes to a halt, Leela begins to see difficulties with a surgeon who has been Bell's mentor.
The Resident Episode 504 Synopsis: CONRAD LOOKS FOR ANSWERS In trying to find a way to channel his emotions, Conrad puts all his effort into looking for answers. Raptor has a run-in with the police that ends up taking a surprising turn. Meanwhile, Leela begins noticing problems with a surgeon who has been Bell's mentor.
The Resident Season 5 Episode 4 Cast
Cast: Matt Czuchry as Conrad Hawkins; Bruce Greenwood as Dr. Randolph Bell; Manish Dayal as Devon Pravesh; Malcolm-Jamal Warner as Dr. AJ Austin; Jane Leeves as Dr. Kit Voss; Morris Chestnut as Dr. Barrett Cain; Jessica Lucas as Billie Sutton; Anuja Joshi as Dr. Leela Devi.
Guest Cast: Glenn Morshower as Marshall Winthrop; Denitra Isler as Nurse Hundley; Jessica Miesel as Nurse Jessica Moore; Miles Fowler as Trevor; Marlene Forte as Cherry Sandoval; Juan Carlos Cantu as Gabe Sandoval; Gregg Henry as Dr. Aaron Kranepool; Jason Douglas as Officer Winnaker; Adam Poole as Officer Wright; Nasir Rahim as Officer Carr; Sarah Girma as Anesthesiologist #1; Sunshine Bartell as Nurse Sunshine; Kristina Arjona as Anesthesiologist #2
The Resident Season 5 Episode 4 Photos
This slideshow requires JavaScript.
The Resident Season 5 Episode 4 Release Date
The Resident Season 5 Episode 4 will release on October 12, 2021, at 8 p.m. ET on Fox. The fifth season has 23 episodes, each lasting 43–45 minutes. The episodes will also be released weekly, on Tuesdays.   Online Streaming Options; If you prefer online streaming, the episode will be accessible on Fox's official website and the Fox Now app. Season 5 Episode 3 of 'The Resident' will air on FuboTV, Sling TV, and DirecTV. After their release, new episodes can be rented or purchased on Vudu, Amazon Prime Video, Google Play, and iTunes. Also, the first four seasons are available on Hulu.
The Resident Season 5 Episode 3 Recap
Nic (Emily VanCamp) returns from her injuries following a mysterious car accident. Conrad rushes to catch up with Nic and meet her at the hospital after following the trauma helicopter to the hospital. Conrad rushes through the hospital, surrounded by his friends, who are all wondering what occurred, and everyone receives an alert. Conrad is reminded to keep an eye on the monitors by one of the transport medics, who is a former military man. Conrad had to be restrained by AJ from going to Nic. Bell informs them that they'll have to stop Conrad from taking control of everything. Nic hasn't done anything significant since the paramedics arrived, which isn't promising. Devon, who is barely awake, hurries to see Nic. Conrad views the scans and, like the others, realizes they don't look good, but he refuses to believe it. Gabe, a long-distance COVID survivor, has returned to the hospital with breathing problems.
This is one of the worst nights of our lives. 😢 #TheResident pic.twitter.com/VK6INuJlgu

— The Resident (@ResidentFOX) October 6, 2021
When Conrad questions Billie's assertions and refuses to give anyone space, Bell reveals his true feelings. Mrs. Sandoval is informed by AJ that Gabe will have to return on ventilation and receive a tracheostomy. To figure out how to save Nic, Conrad consults the case of the worst TBI he's ever seen. He informs Devon that he expects him to be truthful with him. Bell expresses concern for Billie's well-being and inquires about Nic's improvement. Billie wants Nic to be put into a coma. Conrad becomes emotional and doesn't want to see her drown, but Billie reminds him that she's Nic's closest friend and that she'll do whatever it takes, and she asks what Nick would say. Mrs. Sandoval (Juan Carlos Cantu) speaks with Conrad and expresses her love for Nic. Santina, a person from the next life, is brought in by Bell.
Nic died in Episode 3 of the Fox medical drama's fifth season.
Kit is adamant. Bell, on the other hand, wants Kit to think about it and treat Nic like any other patient. Gabe refuses to be intubated, despite the fact that he is rapidly deteriorating and dying. When Kyle arrives at the hospital, Kit informs him about Nic's dire situation. Nic's cranium is protruding. Billie informs Conrad that the harm is irreversible. Kyle hasn't changed his mind on anything. Devon volunteers to do the final test on Nic in order to pronounce her braindead, and Jessica and Hundley assist him. Kyle reacts badly to the news that Nic is brain dead. He tells Conrad that he'll never forgive him for failing her. They come in to take Nic's organs after Kit speaks with Conrad. Gabe undergoes trachial transplantation. Conrad takes Gigi to Nic's appointment. Everyone had glimpses of Nic as they transport her to the transplant room. Nic's organs are sent away.
Nic will forever be in all of our hearts. ❤️ #TheResident pic.twitter.com/SBaxWZg65Z

— The Resident (@ResidentFOX) October 6, 2021