Nathan Fielder finally talks about Angela's lackluster participation in the parenting simulation in this week's episode titled "Apocalypto" of The Rehearsal. Nathan has time to try out more of his own rehearsals, and religion comes up in the conversation. Again, it's an exciting half-hour of entertainment that pushes the TV format while giving you all heart, humor, and current debates to talk about on social media. Let's read the recap of what happened in this episode. (tvacute.com) Here is all the information you require on The Rehearsal Episode 5.
The Rehearsal Episode 6 [Season Finale] "Pretend Daddy"
The Rehearsal Season 1 Episode 5 Recap
Nathan Fielder and Adam, his six-year-old son, begin the fifth episode by dressing up. In this silly scenario, Adam refers to himself as Doctor Fart, and Daddy is made to consume fake poop – chocolate. After seeing the video, Angela becomes offended by the obvious innocence of the game and confronts Nathan about his parenting methods. The parenting simulation's primary test subject, Angela, is once again in the spotlight in "Apocalypto." This week's episode revolves primarily around Nathan Fielder's worries about her strong religious beliefs and declining involvement in the process.
Adam received her own faith-based home education because Angela intended to raise him as a Christian from the start. Nathan wants Adam to experience Judaism now that he is a bigger part of the project. The simulation has transitioned into the winter months, complete with made-up snow and holiday chatter that Nathan hopes to exploit to bring the two topics together. Nathan's real-life parents, who are dubious of Angela's beliefs and have observed how their son tends to avoid conflict in relationships, are also a driving force behind this religious argument. He is content to simply follow the flow. Nathan chooses to use the rehearsal process as a tool to help him finally stand up for himself when it seems that he is slipping back into his old habits. One of Nathan Fielder's acting school pupils assists him with his most recent practice. Once more, the house is rebuilt, and Angela is portrayed by an actress. Nathan tries to persuade the fictitious Angela to agree to let Adam study Judaism as they simulate the situation. However, in reality, Angela flatly declines to even entertain the thought, ruining the conversation. Since he is the puppet master, after all, Nathan resolves to take matters into his own hands.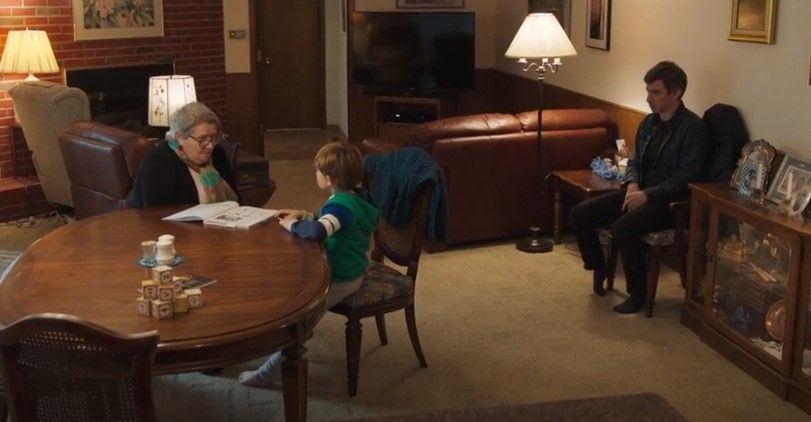 The next step is a clandestine expedition to teach Adam everything about Judaism. In reality, Nathan is visiting synagogues and a Jewish tutor while posing as Adam's swim instructor. Adam is told stories about these swimming classes by Nathan and always makes a wet-haired return to confuse Angela. When the Jewish tutor discovers this falsehood, Nathan is compelled to inform her about Angela's anti-Semitic beliefs. Nathan sets up a meeting for the tutor and Angela to discuss. Even though Nathan encourages practicing an impromptu talk beforehand, the tutor is eager to just get right in. Angered by Angela's steadfast opinions, the tutor storms out of the conference, and Angela accuses Nathan of being a cunning liar.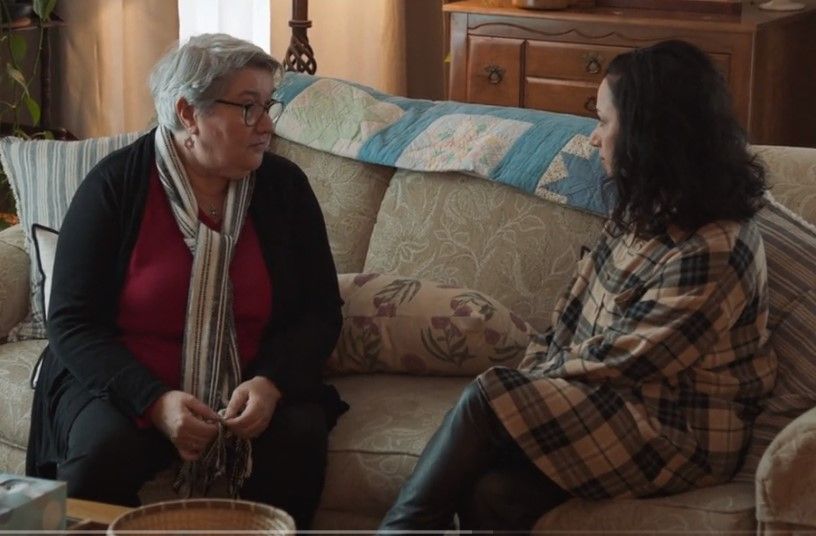 Nathan retreats to his replica bar from episode one when the strain of fighting gets to be too much for him. Nathan Fielder has made the brilliant decision to open the bar for real, getting a liquor license and changing the name to Nate's Lizard Lounge. Even his student actors who work at the pub are hired by him. In this scene, Nathan watches an old home video and notices Angela's peculiar behavior. She is highly controlling over Nathan's participation in the simulation when they are together, but when he is gone, she abandons the simulation completely and interacts with the actors in an uncharacteristic manner. Nathan returns to the rehearsal space once more in order to confront her about this fake performance.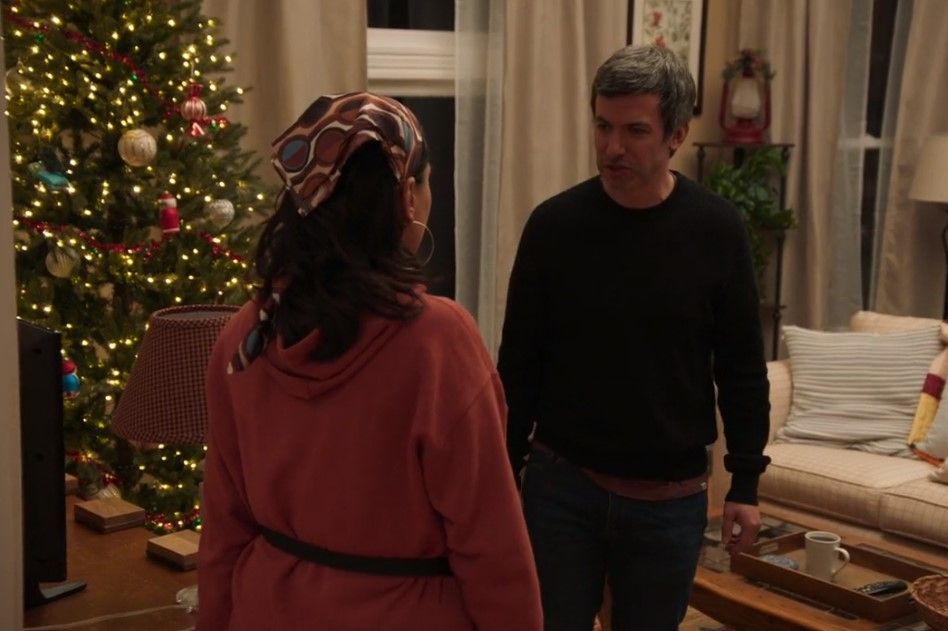 Real-world Angela explains to Nathan that she thinks the experiment feels never-ending and that it's time to wrap up the simulation at this point. Angela expresses her gratitude to Nathan for the chance and his thorough approach to the procedure, but that marks the end of her interaction with him. The fictitious mother gets ready and departs. After telling Adam that his mother has left, Nathan seizes the opportunity to decorate the home for Jewish celebrations while taking down the Christmas decorations.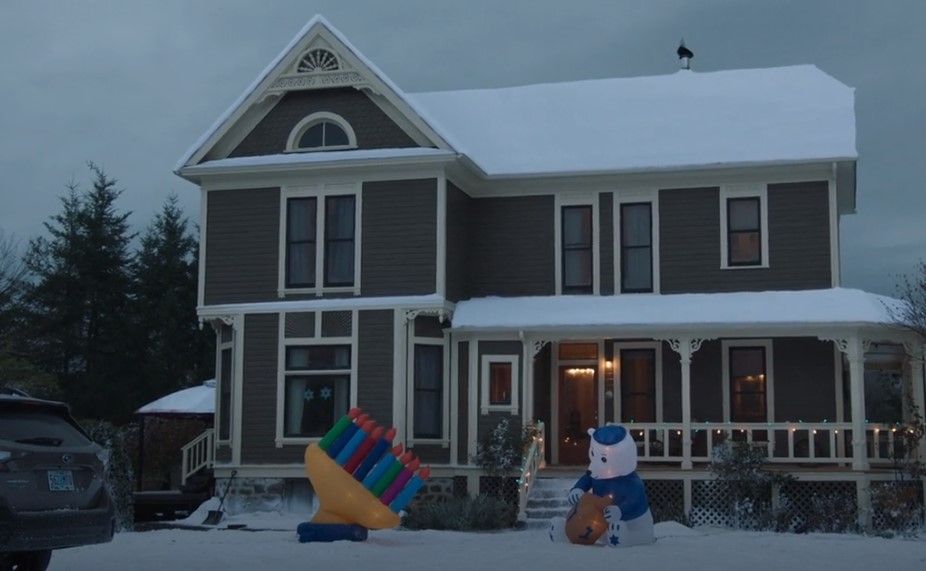 The tutor approaches and expresses gratitude that Angela has fled the situation. Nathan decides to act independently moving forward. The Jewish tutor in "Apocalypto" ends the episode by discussing the Israeli-Palestinian conflict with Nathan. She believes Nathan ought to speak out about the religious divide and make good use of his platform. It's an intelligent, ironic way to conclude things because Nathan wanted to emphasize his own religious ideas after Angela's Christian beliefs had previously taken center stage. Currently, Nathan is being used once more by someone to further their own purpose.