The first three of eight episodes of Five Days At Memorial's heartbreaking documentary recreate the appalling conditions in the New Orleans hospital that flooded amid Hurricane Katrina's devastation 17 years ago this month. The cast is strong, led by Vera Farmiga and Cherry Jones as administrators and caretakers trying to care for their stranded patients in the sweltering heat as they wait over several disastrous days for help. Let's read the recap of what happened in this episode. (tvacute.com) Here is all the information you require on the conclusion of Five Days At Memorial Episode 1.
Five Days at Memorial Episode 6 [45 Dead] What happened to 45 people?
Five Days at Memorial Episode 5 Recap
Five Days At Memorial Episode 1 Recap
We watch news reports regarding the category 5 hurricane Katrina as the first episode of Five Days At Memorial opens. On September 11, 2005, Hurricane Katrina had just passed 13 days earlier. Boats are used by rescuers to get to Memorial Medical Center. They don their protective gear and enter the hospital to start taking pictures and gathering evidence. They come upon a room that is marked "do not enter" on the door. Sarah is instructed to proceed to the second-floor walkway while the woman informs Jim that they are in the chapel. Many dead bodies are discovered. The 45 dead bodies discovered at Memorial Medical Center are then discussed with Dr. Horace Baltz (Robert Pine). He tells the investigator that the weather was awful for five days following the storm. Horace is ordered to start over after he objects that they are making it seem purposeful. He affirms that there were two clinics housed in the complex.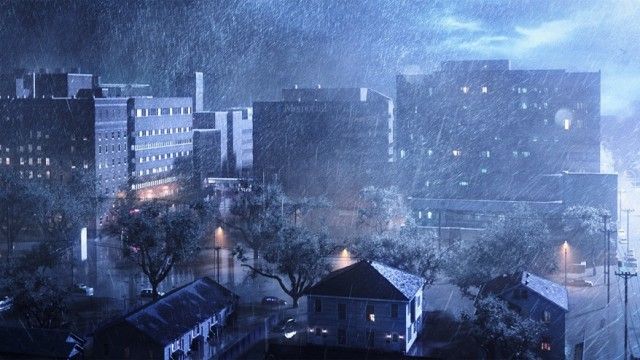 He was employed at Memorial Hospital, where the seventh level housed LifeCare, a long-term care institution. The patients and staff at LifeCare were it's own. They took in an additional 1,200 individuals right before the storm. That wasn't odd because they regularly provided shelter at the hospital during hurricanes. How did the 45 persons pass away? the investigator continues asking. Following the introduction, the program resumes on August 29, 2005, at 12:20 AM. In the hospital's emergency room, people are waiting. This and whether the hospital is a petting zoo are discussed by Horace and Cook. When Dr. Anna Pou (Vera Farmiga) comes, she asks Horace if he has done this before, and he replies that he has a dozen times. She is reminded by him that she is not required to be here. Anna claims that she needs to tend to certain post-operative patients. She wants to be here, and Vince can take care of the place. He points out that Susan had mentioned there will be a senior staff meeting in 30 minutes.
The nurses discover that Anna has packed some potential survival tools, such as water and a can opener, when she joins them. At most, according to Anna, they will stay for three days. She acknowledges that this is her first storm at the hospital while the other people chuckle. Anna tells them she'll see them out there and then she goes to change. Workers set up a meter outside to measure the amount of rain that has fallen. Cherry Jones' character Susan Mulderick invites everyone to the conference and identifies herself as the storm incident commander. Regardless of what is occurring both inside and outside, Susan is adamant that this is a working hospital. They'll be adhering to specific procedures up until it does. She confirms the walkie-talkies are present with her unit liaisons. The patient units are under their control. The others follow the liaisons' instructions in the event of an emergency within their unit.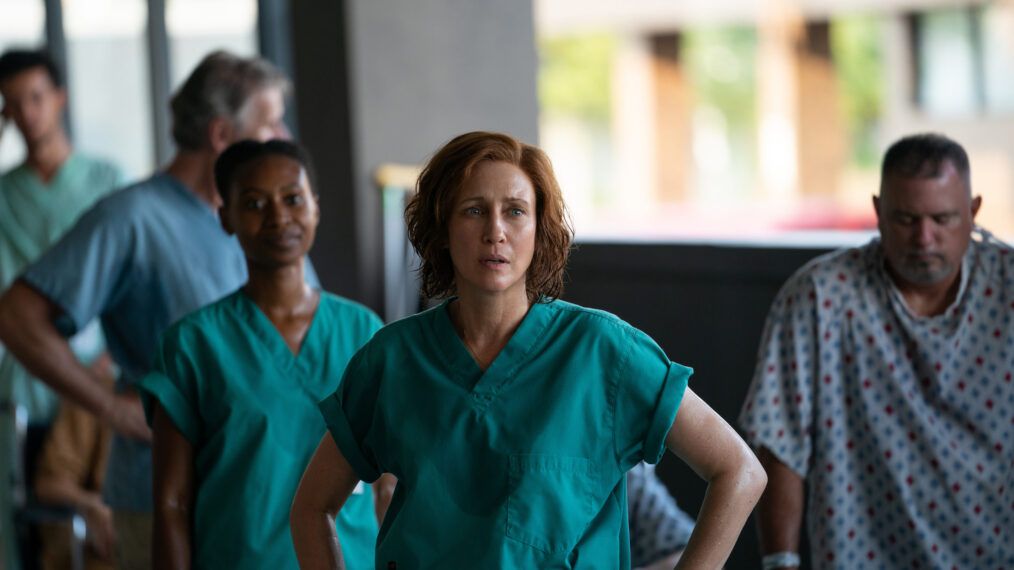 Any orders for the entire hospital must come from Susan, Rene (Stephen Bogaert), or Richard (Ted Atherton), who is stepping in for Ruben while he is away. People are inquiring about the air conditioning, according to Dr. Bryant King (Cornelius Smith Jr.). Susan urges him to inform them that the temperature has been lowered for a cause. Their backup generators don't run the AC if the city power goes out. In a matter of minutes, this place will become as hot as a skillet. They know everything is going to be fine as long as it is cold. Horace queries LifeCare. Despite being a separate hospital, LifeCare is housed in the same structure. Susan thinks they ought to develop a personal emergency plan. They could even have to ask them for favors given their high value. The majority of these storms simply blow over, but the wasp that you're not paying attention to stings you, according to Susan who has been here long enough to know.
Since corporate believes it will be struck hard, Diane Robichaux (Julie Ann Emery) speaks to Gina Isbell (Tammy Isbell) about bringing 19 patients from Chalmette. They would rather transport patients from that location to LifeCare Baptist. Diane comments that naming it Baptist makes her sound dated. Corporations go and go, but to Gina, it's still Baptist. To ensure that everyone was properly seated, she brought her A-team. Emmett Everett, a diabetic paraplegic patient, is someone she wants to keep an eye on. Gina has currently placed him in a big bed boy, but he may require further care. Angela McManus greets Diane as she walks into a patient's room (Raven Dauda).
She inquires about Wilda McManus (Diane Johnstone), who responds that all is well. Because of her low body temperature, she is resisting the injection. Angela is going to stay with her mother, so Diane instructs her to collect everything she needs from the kitchen. Anna phones her husband to complain that everything is so unorganized and that the hospital isn't what she expected. Everyone is acting as though nothing is wrong. Given that these people have done it before, he implies that it is typical. Anna acknowledges that she received jeers for carrying some tuna and a six-pack of water. Although Vince claims he must tend to the house, she wishes he was present. According to Anna, the residence is self-sufficient. She wishes to be able to look back and see him if things start to go south. Before offering a prayer for them, Vince makes a vow that he will be there in a day. Because there is a live wire nearby, Mark LeBlanc (JD Evermore) pauses to warn some boys not to move a tree branch, but they ignore him. He brings canned food inside when he comes home and discovers that the electricity is still on.
The mayor has issued a mandatory evacuation order, according to a news report. Mark is reminded by Sandra (Monica Wyche) that his mother is in the local hospital. If the patients are going to be evacuated, she wonders. Diane presents herself as a LifeCare administrator when she sees Emmett (Damon Standifer) in his room. Emmett claims he is better than that, and she wants to ensure he isn't stealing any nibbles. Before discovering his wife Carrie, she warns him that today would be chaotic due to the storm. He can reach her because he has a phone. If he has trouble connecting, Diane advises him to let someone know. Ewing introduces Rolfie the dog to Minnie (Nola Augustson). The requirement that everyone else keep their pets downstairs doesn't seem fair to her. She feels doctors should set an example, whereas he thinks they should be free to slightly bend the rules.
Ewing drags the dog back downstairs after becoming upset. Dr. King observes Ewing putting a gun in his pocket as he passes by. Approximately 60 miles south of New Orleans, Katrina makes landfall. To check on his mother, Mark phones her. Vera (Dawn Greenhalgh) reveals that she is with Jill (Joy Tanner). If something happens, Mark urges his mother to follow the advice of the medical professionals. When they lose connection, the call stops. Susan admits to her mother (Lorna Wilson) that she didn't anticipate having to handle everything. Diane discovers that there is an issue since the ceiling is dripping. To inform Susan of the water leak from the ceiling, she phones Susan. Diane queries whether everything is fine. To inform Eric Yancovich (Joel Keller) of the leak, Susan meets up with him. He thinks the structure is only being flooded with rainfall. They think it will be okay because the structure has been there for 80 years.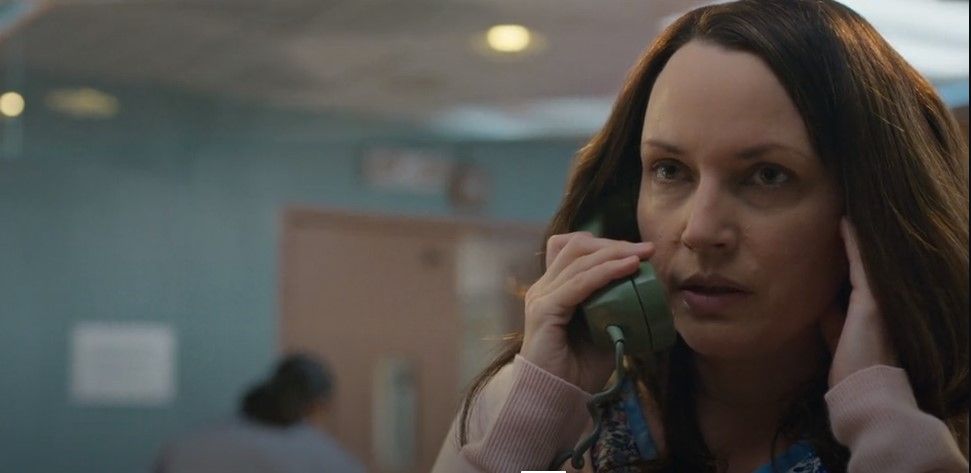 Eric thinks the only thing to be concerned about is major flooding. They would have to leave the building if it happened. Susan makes the decision to check over the instructions because they are unsure of how that may occur. She admits she isn't feeling well about all of this since she can't discover any useful information. Eric is concerned that because the hospital is below sea level, water will overflow the levee and flood the building. Rene proposes that they just transfer the patients to the second floor. Parts of the emergency power system are on the ground or even below the ground level, according to Eric, so that isn't the only issue. They debate whether the city will go without power or whether the levees will be breached. Eric is certain that their firm would be destroyed by four feet of water. They currently have a foot of water. Richard grumbles that the timing of hearing this is inappropriate.
Eric reminds them that this isn't the first time the topic has come up; he wrote a memo following the previous hurricane warning and presented it to the administrators. Although there is no strategy for evacuating a hospital that has flooded, Susan claims that they will need to do so if they lose electricity. They will be deprived of all food, water, and supplies if the basement floods. She is the incident commander, therefore Rene informs her that any decisions on what they should be doing are up to her. Angela informs her mother that she is taking a walk. She looks at photos of herself and her mother while smoking a cigarette on the stairway.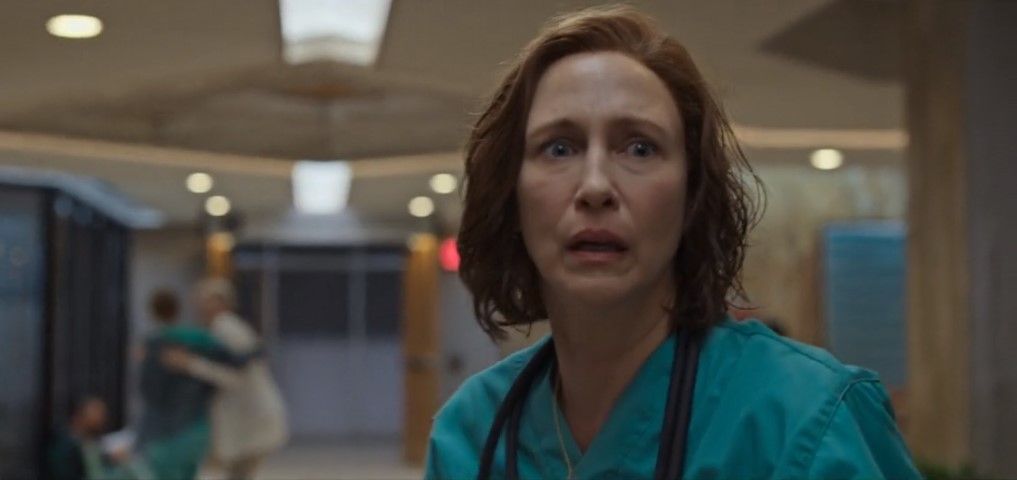 The hurricane is anticipated to be a serious threat, a correspondent says. An elderly patient enters the waiting area and stands by the window till Anna comes to check on him. Gordon Fulton's Mr. Hill is returned to his room by the woman, who then puts him back to sleep. Something bangs into the window beside Susan as the lights flash. Once more, a branch strikes the window, but this time the glass is broken. She starts reassuring her mum. Anna discovers that the skywalk is trembling and might soon become detached from the structure. Susan and Anna concur that they ought to meet up immediately away. Eric learns that there is already three feet of water. While Anna searches for employees who haven't evacuated, Karen emails Susan to let her know about the windows shattering and the floors filling with water. Susan sets up the removal of food and other supplies from the basement after Eric alerts her to the water intrusion. She tells Horace that they need to evacuate people as peacefully as possible from the first level to the second. Bryant lends a hand to the man. In order to help the nurse traverse the skywalk, Anna finds a weeping patient. Every time she goes to sleep, she wants to pray and begs God to watch after Lisa. Anna cries out, "God help us," when the lights go out.