The Last Thing He Told Me Finale Recap – "The Last Thing He Told Me," an Apple TV+ series, has ended, and I find its narrative and use of plot devices challenging. Furthermore, as each new episode rolls by, I become convinced that some subpar works of contemporary literature gain popularity among readers, leading them to be approved as adaptations for film and television.
"Sanctuary," the seventh and final episode, centers around Hannah's efforts to protect Bailey from Owen Michaels' opponents. After exhausting all available resources from Grady Bradford and colleagues, Hannah approaches Nicholas Bell for help. Owen also contacts Bailey regarding some difficult family decisions that he faces, while Hannah makes key decisions regarding Bailey's future. Ultimately, this episode takes an intriguing turn with an unexpected series of events occurring concurrently.
Now, let's review all of the episodes leading up to the series finale and explore their details and significance in depth.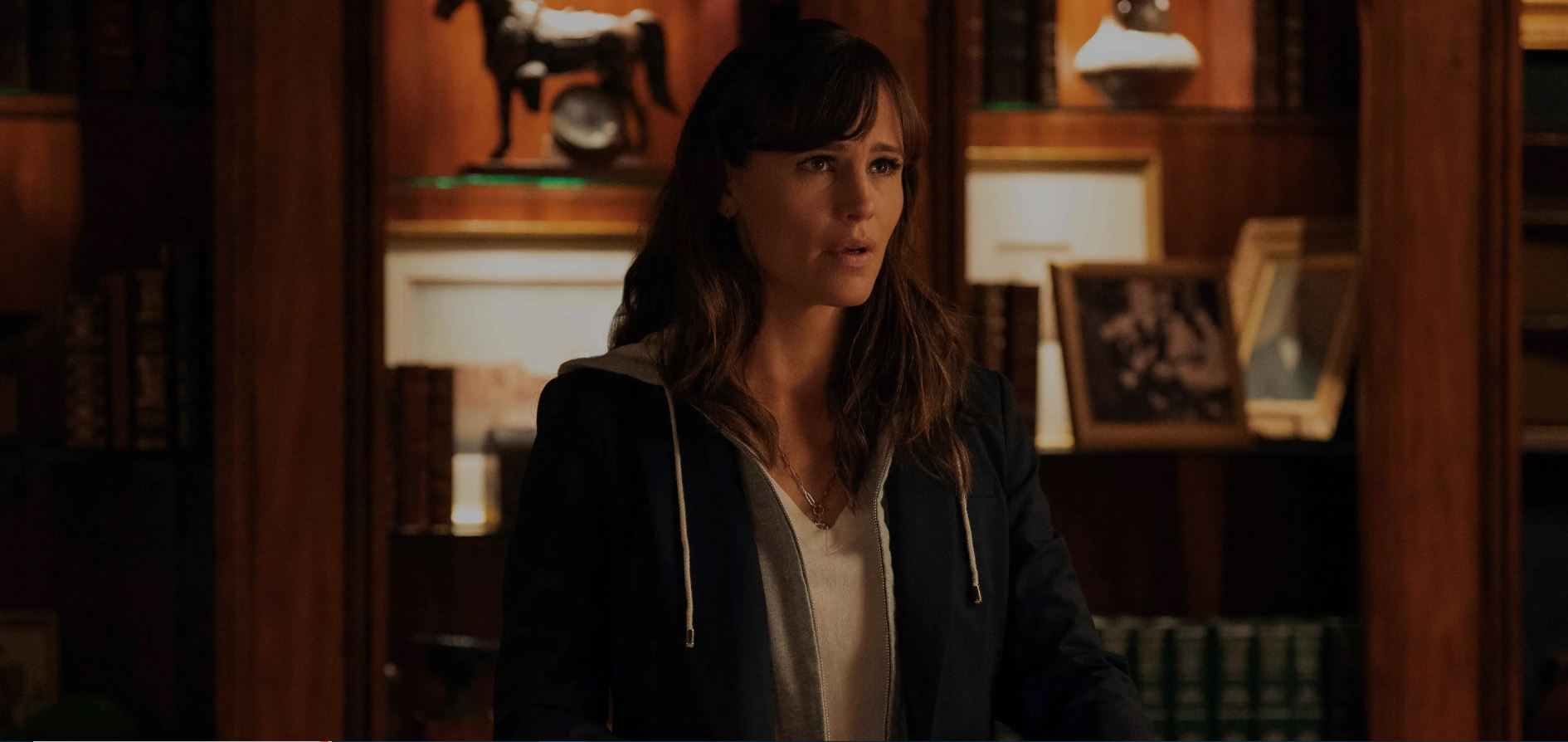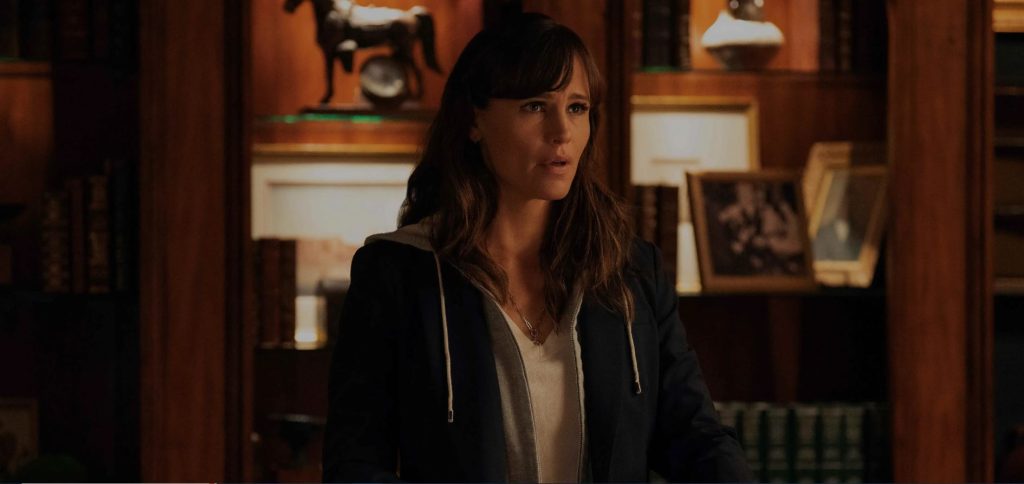 The Last Thing He Told Me Episode 7 "Sanctuary" [Finale] Recap
At the outset of "Sanctuary," Hannah insists on meeting Nicholas Bell, father to Charles "Charlie" Smith. When Nicholas inquired about her intentions, Hannah immediately requested protection for herself and her loved ones from Campanos' harm. However, Nicholas made it clear he won't advocate on their behalf due to Owen/Ethan betraying them, leading to Nicholas being jailed.
Hannah prioritizes protecting Bailey and learns that Owen has chosen her as guardian in his absence. Hannah appeals to Nicholas's paternal instincts by asking him to take sole responsibility for looking after Bailey. She explains to Nicholas that persuading clients not to harm Kristin/Bailey will allow them to establish contact between themselves and Kristin/Bailey again. In response to Hannah's plea, Nicholas assures that Hannah and Bailey are safe while acknowledging that not all parties involved can possibly remain safe. During Hannah's visitation with her grandfather, she receives a phone call from Owen instructing Bailey to follow Hannah's orders. Upon hearing this advice, Bailey follows Hannah's instructions instead.
However, during Hannah's visitation with her grandfather, she receives another phone call from Owen advising her not to follow Hannah's orders. Later, while visiting her grandfather, Bailey receives another phone call telling her to follow Hannah instead. Despite the confusing advice, Bailey follows Hannah's instructions. During the visit with her grandfather, Bailey receives another phone call telling her not to follow Hannah's advice. At some point, Nicholas assures Hannah of Owen's safety. Later, when visiting her grandfather, Hannah receives another phone call advising her to follow her instructions, while Bailey receives another phone call telling her to follow Hannah instead.
During all these calls and confusion, Bailey ultimately follows Hannah's instructions. Later, during a visit to her grandfather, Nicholas visits and advises Bailey not to follow Owen's advice. However, during another visit with her grandfather, Bailey receives another phone call from Owen, advising her to follow his advice. In the end, Bailey follows Owen's advice instead of Hannah's. It becomes clear that communication between them could be more cohesive and consistent.
Grady Bradford discovers Hannah visiting Nicholas at his residence. He quickly gathers a team of police officers and heads there before meeting Hannah at the office. Grady suggests placing Bailey into witness protection, but she declines, wishing to return to Sausalito instead.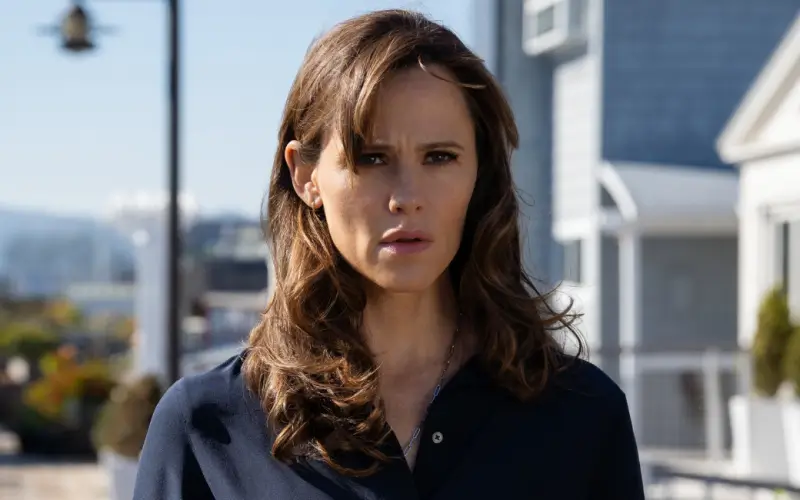 The Last Thing He Told Me Episode 7 Ending Explained
Owen reaches out to his daughter to inform her of his decision not to return home, while Hannah negotiates with Nicholas to secure Bailey's safety. However, as news of The Shop scam breaks out publicly and becomes known among their adversaries through television reports, Owen's chances of reuniting with his loved ones become impossible. Fearing that their adversaries might identify and track him down through television reports, he chooses not to see Hannah or Bailey, leaving them disappointed. Owen explains that his absence is necessary to protect their family against danger.
Owen chooses not to return home to avoid further discomfort for Hannah and Bailey. Witness protection may have been an option, but Owen does not wish for them to live under false identities, false hopes, and constant fear of discovery. Though he may have reservations against this option himself, Owen wants Hannah and Bailey to resume living their lives where so many memories have been made in that home. Additionally, his knowledge about Campanos may also protect Owen from being confronted by enemies and threatened when returning, potentially risking harm to his wife and child.
Owen wants Hannah and Bailey to take comfort in knowing he is alive. Reuniting would only bring despair and danger, so the comfort of knowing he exists is a better outcome. Perhaps this is why he visited Hannah's art exhibition, hoping to relieve Hannah and Bailey by making them aware of his existence. While Owen does visit Hannah, after five years, he disappears again, leaving the Campanos to continue keeping a watchful eye over Hannah and Bailey.
Also Like: Is [Netflix] XO, Kitty Based on a True Story?
What Are Hannah and Bailey Up To?
Hannah and Bailey have managed to form a close bond. Owen's absence has compounded existing tensions between them, as they hadn't seen eye to eye previously. Bailey initially resented Hannah, believing she was attempting to replace his affection for his mother with caretaking efforts. However, as Hannah shows more care and dedication, Bailey gradually softens toward her. With Owen's disappearance, their relationship has transformed significantly.
Hannah goes above and beyond to ensure Bailey's safety, even at significant personal risk. Through witnessing Hannah's selflessness in protecting Bailey from harm, Bailey realizes that Hannah is not trying to replace his mother. Owen trusted Hannah with her well-being for a reason, and Bailey recognized Hannah's commitment and sacrifices as a role model and mother figure. This is particularly evident during Hannah's art exhibition five years after Owen's disappearance when Bailey starts calling Hannah her mother again, signifying that their bonds have been restored and strengthened over time.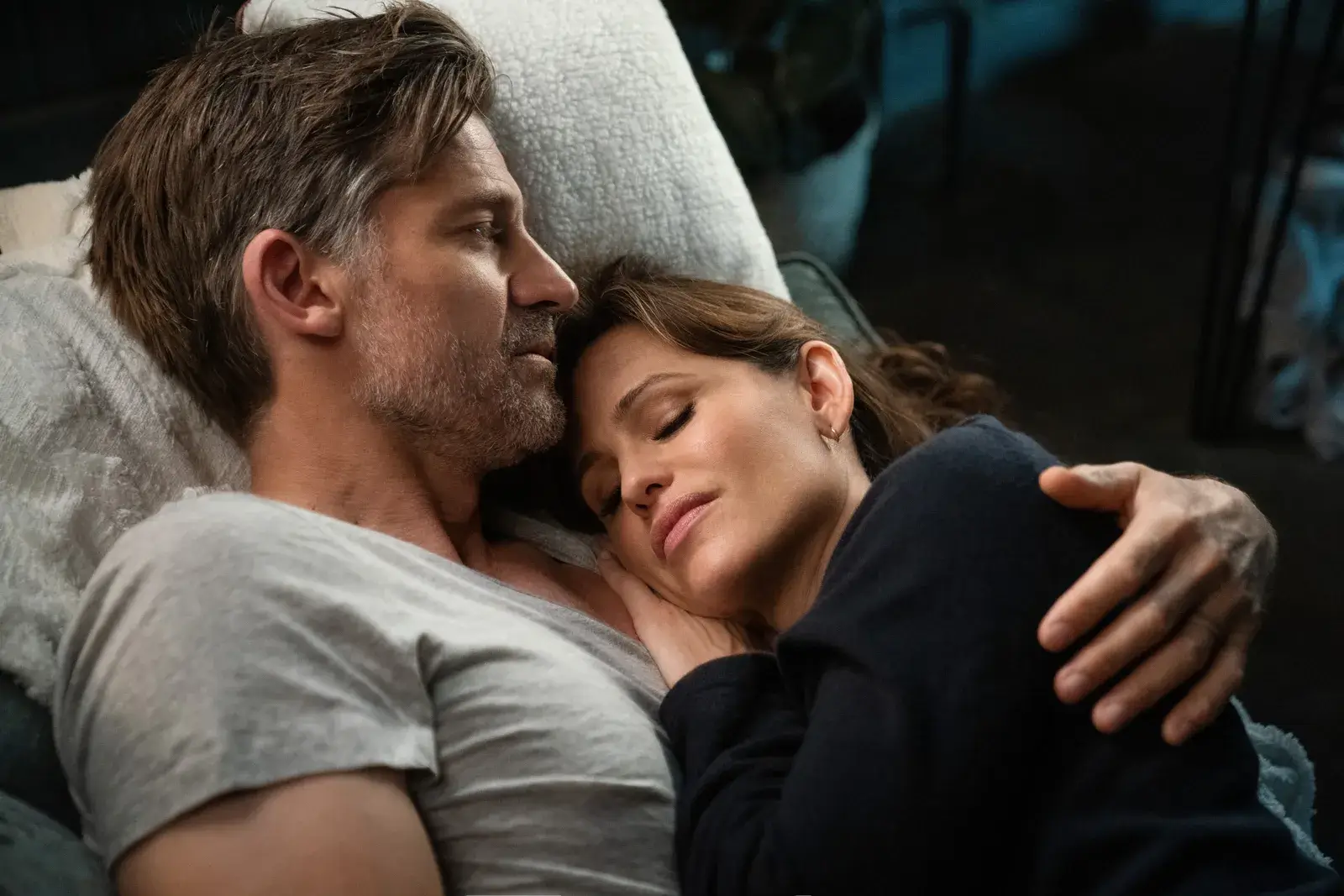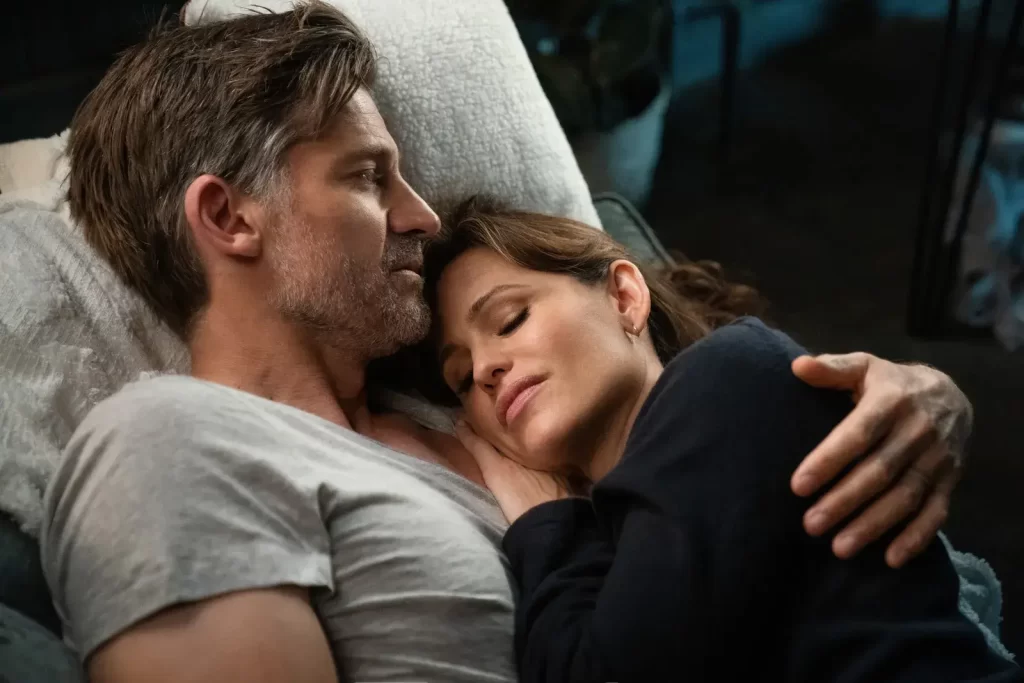 Owen Unexpectedly Meets Hannah at Her Art Exhibition
Grady Bradford arrives with U.S. Marshals and S.W.A.T. at Nicholas' residence, interrupting his conversation with Hannah. Nicholas suggests meeting Bailey and requests Hannah's assistance in organizing it. Hannah assures Nicholas that she can make it happen and promises to teach Bailey their family history to prevent any resentment towards Ethan in future interactions. Nicholas warns Hannah not to raise her hopes in such an untrustworthy environment, as Ethan will likely never return without risking his life. Realizing the gravity of the situation, Hannah decides it's best to leave Nicholas' residence.
Hannah informs Grady during their drive back to Austin that neither she nor Bailey intends to enter witness protection. Instead, they have chosen Sausalito as their home base and will resume living there. Hannah provides Grady with a comprehensive explanation, believing that the miniseries demands clarity. After reconnecting with Bailey, Hannah recalls Owen's phone conversation, which consisted primarily of an apology and a warning that Owen cannot return home. Grady joins Hannah and Bailey in yet another heated debate regarding witness protection versus trusting Nicholas to bring them back from California.
Since Hannah and Bailey's encounter depicted in "The Last Thing He Told Me," five years have passed without any significant incidents affecting them or their marriage in Sausalito. Hannah hosts an event for woodturning enthusiasts while eagerly awaiting Bailey's arrival. Hannah finds that Owen is already present, completely unrecognizable from their previous relationship.
Despite their past as former partners, Owen holds Hannah's hand gently and confesses his longstanding affection. Hannah cannot fully process her initial reactions upon seeing Owen again before he suddenly disappears again. This prompts Hannah to smile joyfully when Bailey arrives at the door and leaves a final note from Owen. It becomes evident that Hannah has accepted this reality and can pursue her true calling while supporting Bailey as they grow old together.
Will Owen have to evade the law at all costs? Absolutely. But can Nicholas remain faithful to the agreement despite any pressure from clients or threats of litigation? Yes. However, given Nicholas' advanced age, there remains uncertainty about the future. Charlie holds out hope of keeping their promise and upholding its integrity. As for its worthiness as a quality television series, it should be explored further before making a final judgment.
Also Read: 'I Am Legend 2' Release Date, Plot, Cast & Everything We Know