A successful horror film, there is never just one. Such is the case with The Purge, played by Ethan Hawke, The Purge (2013) became an overnight hit and managed to create a huge franchise of its own. Which includes a TV show with four films. Another new purge by Universal Pictures debuted which was named The Forever Purge (aka The Purge 5) which was set on July 10, 2020. But its release date was postponed due to the COVID-19 epidemic. And now the release date of the film has been fixed.
First of all, here we get to know about The Forever Purge, the new movie of The Purge franchise, when it will be released, who is starring in the movie, as well as take a look at the trailer.
The Forever Purge Cast : Ana de la Reguera as Adela, Tenoch Huerta as Juan,
Josh Lucas as Dylan Tucker, Cassidy Freeman as Emma Kate Tucker, Leven Rambin,,
Alejandro Edda, and Will Patton as Caleb Tucker.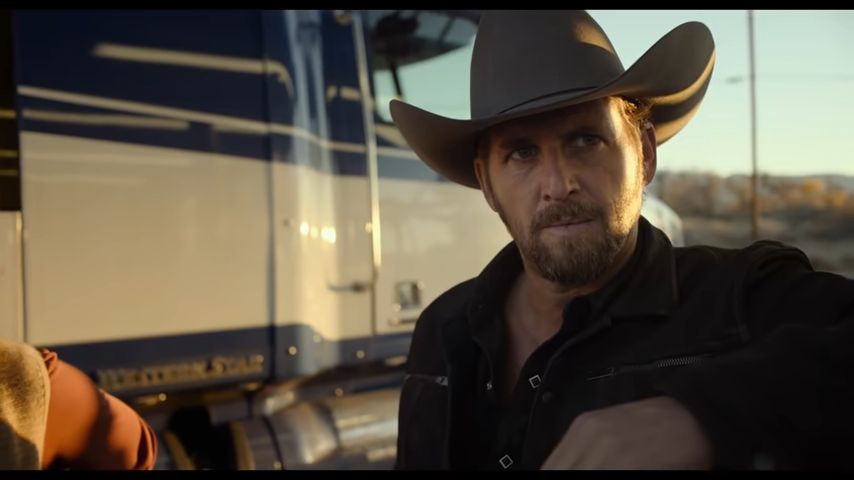 Release Date: The fifth and final Purge film serves as the direct sequel to 2016's The Purge: Election Year. How the New Forever Purge Movie Fits. This is a mystery that will be solved when the film hits theaters on July 2, 2021, this summer.
Plot synopsis:  Following the presidential elections from the last year and abolition of the Purge, a Mexican couple escaping from a dr*g cartel is stranded on a Texas ranch. There, they will be at the mercy of a group of outsiders who plan to unlawfully continue their own Purge, and turn against the couple to eliminate them.
"All the rules are broken as a sect of lawless marauders decides that the annual Purge does not stop at daybreak and instead should never end. Vaulting from the record-shattering success of 2018's "The First Purge," Blumhouse's infamous terror franchise hurtles into innovative new territory as members of an underground movement, no longer satisfied with one annual night of anarchy and murder, decide to overtake America through an unending campaign of mayhem and massacre. No one is safe."
If you missed any Purge movie, check out the complete list of Purge franchise, including tv show.
The Purge – June 7, 2013
The Purge: Anarchy – July 18, 2014
The Purge: Election Year – July 1, 2016
The First Purge – July 4, 2018
The Purge (TV series) – 2 seasons Available on Hulu
Season 1 aired September 4, 2018, Season 2 aired December 17, 2019
The Forever Purge – July 2, 2021
You can buy Complete movies & tv show through amazon.
The Forever Purge Movie Poster
Is it really the end?Is it really the end?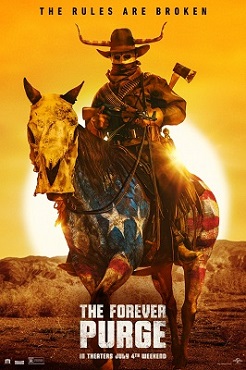 Is it really the end?
"I think I'm going to write it. I think it's a great way to end it all," he told Entertainment Weekly. "We want to end it all, I think, in this one, and I'm very excited. When I came up with the idea and pitched it to everybody, they seemed psyched, and I think it will be a really cool ending, how we take this one home."