Harry's (Adam Goldberg) history finally caught up with him in last week's episode 8 of The Equalizer, and he was facing a lifetime in prison. With both Robyn (Queen Latifah) and Bishop (Chris Noth) appearing to have exhausted all of their options, it appeared like Harry would have to acclimate to jail food, but Bishop has one last trick up his sleeve. That card was a call to the President, who pardoned Harry with a few conditions, the most important of which is that he can never use a computer or the internet again. Read the recap below. What can we look forward to in the new episode? We'll have to move on in order to see this. www.tvacute.com provides a promo and a summary for The Equalizer Season 2 Episode 10.
The Equalizer Season 2 Episode 9 Spoilers
In this week's episode of The Equalizer, "Bout That Life," Harry reintegrates into daily life with Mel (Liz Lapira). when Queen Latifah's Robyn McCall is summoned to intercede in a deadly rap group feud, she's on the familiar musical ground. Dilemma, a successful rapper whose wife wants McCall to establish his innocence in the murder of a rival, is played by Rick Ross.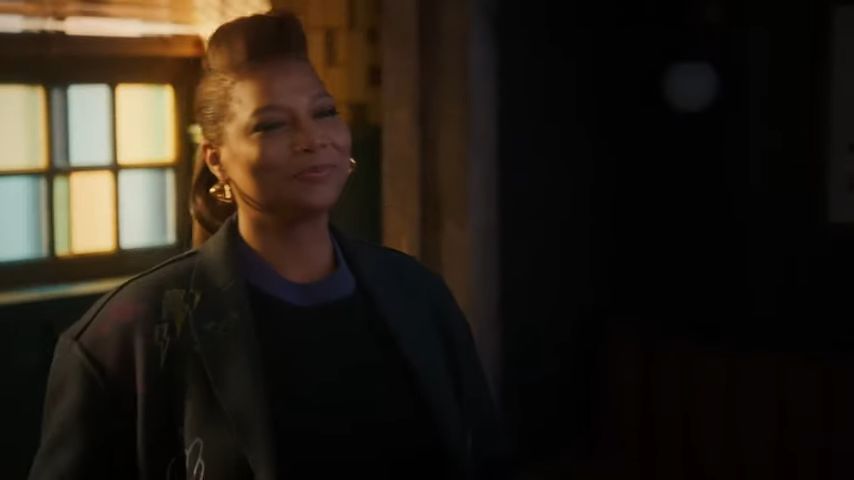 Dilemma, a rapper, is currently doing time in prison for the murder of rival rapper Dre Bid, which his wife believes he did not commit. When the lyrics of a new song by an unnamed artist contain facts of the crime that have never been made public, she turns to The Equalizer for assistance in proving his innocence.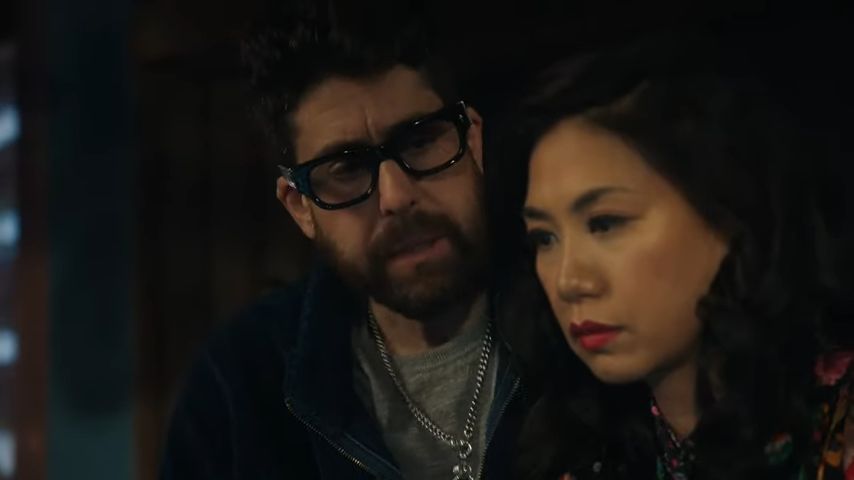 McCall discovers that the friendly rivalry began with Dilemma's dis tracks, a publicity gimmick that helped him gain notoriety as an artist but also seemed to spark a street battle. When Dilemma's son was beaten up by Dre Bids's gang, all Dilemma wanted was for the bloodshed to stop. If Dilemma wasn't the perpetrator, McCall enlists Dante's (Tory Kittles) help to figure out what happened and why he took the blame.
The Equalizer Episode 209 Synopsis: – McCall becomes ensnared in a deadly battle between rival rap crews when she is hired by the wife of a famous rapper, Dilemma (Rick Ross), to prove the musician is innocent of murdering a fellow artist.
Nominated rapper and entrepreneur Rick Ross's guest stars as Dilemma, a famous rapper imprisoned for the murder of a fellow music artist.
The Equalizer Season 2 Episode 9 Sneak Peek
The Equalizer Season 2 Episode 9 Cast
REGULAR CAST: Queen Latifah (Robyn McCall) Tory Kittles (Detective Marcus Dante) Adam Goldberg (Harry Keshegian) Liza Lapira (Melody "Mel" Bayani) Laya DeLeon Hayes (Delilah) "With" Lorraine Toussaint (Viola "Vi" Marsette) "And" Chris Noth (William Bishop) GUEST CAST: Rick Ross (Dilemma) Maxwell Whittington-Cooper (Daoud) Ade Chike Torbert (Brawlah) Nathaniel McIntyre (Cameron) Jordan Aaron Hall (Nasir) Narsi Regina (Deirdre) Andre Tucker, Jr. (Recording Engineer) Lucky Ray (Sidney "Sid" Rodgers) Lemarvae Staples (Young Man) Stephen Foster Harris (Security Guard) Darius "Nastyelgic" Jackson (Dre Bids) Jason Babinsky (Jacob Styles) Faiven Feshazion (Assistant) WRITTEN BY: Jamila Daniel BASED ON: The original series by Richard Lindheim & Michael Sloan
The Equalizer Season 2 Episode 9 Release Date
The Equalizer Season 2 Episode 9 will release on Sunday, January 9, 2022, at 8:30/7:30c, 8/PT on the CBS Television Network. The Equalizer can also be watched on the CBS streaming service Paramount+. You can watch The Equalizer for free for seven days before you pay $5.99 a month for the service. YouTube TV, Hulu + Live TV, and fuboTV are some of the streaming services that let you watch The Equalizer on the go. The last few episodes of the show will keep airing on Sunday.
The Equalizer Season 2 Episode 8 Recap
A mother searches for her child who was removed from her arms by Immigration. Alma Castillo, a young mother, follows all of the instructions given to her in order to lawfully seek asylum in the United States. When Border Patrol didn't listen to a word she said, it wasn't surprising. Her six-year-old boy was just taken from her arms and thrown into a patrol cruiser. Without her son, she was deported. she has been able to return to the United States and enlist Robyn's assistance in finding her son. The disclosures along Robyn's search for Pedro weren't so much tale revelations as they were revelations about a scenario.
Pedro didn't want to be adopted because he trusted his mother so much, so he let another little boy use his name. Yes, his logic is flawed, but he's seven. At the very least, his friend found a loving home. Robyn did discover that one of the immigration officers was selling the children to adoption agencies, sweatshops. Robyn and Mel would be attempting to save Harry in this episode. Instead, Bishop spent the episode attempting to arrange Harry's release from prison. Bishop felt he had a deal that the government would accept, but Harry is a firm believer in his principles. He would not work for "the man" simply to get out of jail. Throughout the series, that component of Harry's personality has remained consistent. It's why he put himself in danger by hacking the CIA in order to save Bishop's life.
Bishop secured a significant favor in the end. Bishop owed the President one, so he called it in. Harry only needs to avoid using a computer. This week, we only had a heated minute with Vi, but it was a crucial couple of minutes. Another example of why I'm happy Robyn notified her family about her night job was her talk with Vi. When Robyn felt like she couldn't repair anything, Vi was able to provide her encouragement.