'The Clearing' Episodes 1 and 2, Recap – "The Clearing" is an Australian drama series available for streaming on Disney+ and Hulu in the United States. This engaging show takes its inspiration from P.J. Pomare's novel titled "In the Clearing," in which Pomare attempts to weave a fictional tale based on The Family cult's abusive acts against children under their care in the 1960s and 70s, leading to investigations by police agencies such as Child Protective Services (CPS). Elise McCredie and Matt Cameron created "The Clearing" as an antidote to these unsettling events. This compelling drama series showcases talent such as Teresa Palmer, Miranda Otto, Julia Savage, and Hazem Shammas in its fictional version based on real events that occurred.
"The Clearing" unfolds slowly, covering various topics while giving its main characters ample time to navigate any crises they face. Each episode brings unexpected twists; however, some individuals might find its pace too slow for their taste. Furthermore, its artful presentation in fragments allows viewers to piece together its puzzle on their own; although initial viewer confusion might occur, its remarkable setting and compelling performances make the journey well worth it.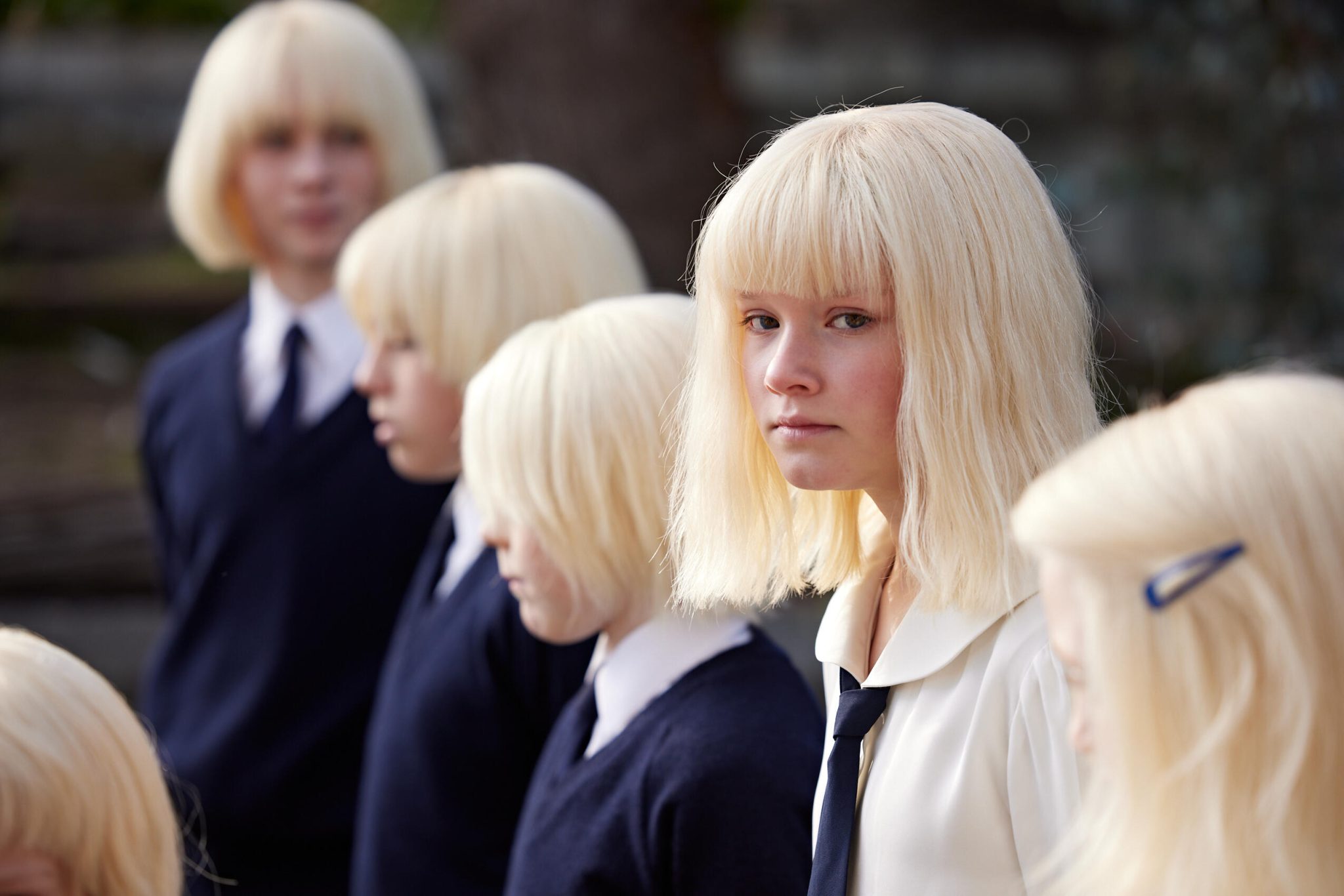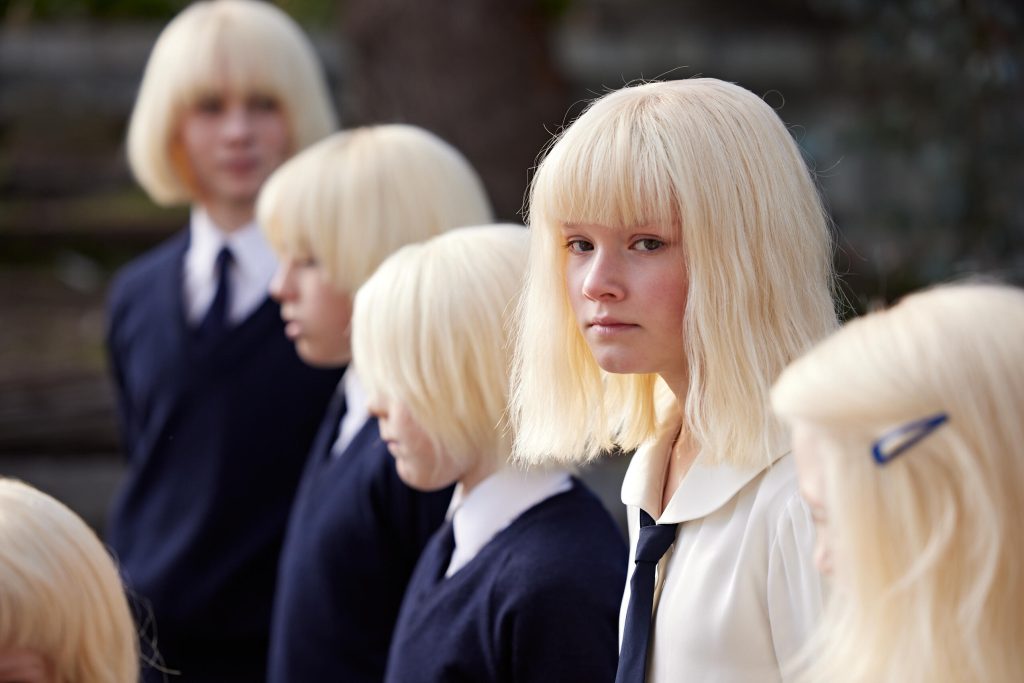 The Clearing Episodes 1 & Episode 2 Recap
As the story develops, Freya gradually reveals her true identity before an unexpected twist emerges when Amy becomes involved in Sara's abduction. As a result, Sara is taken away by an unfamiliar facility and given a new name: Asha. Upon realizing this happened without their knowledge or consent, the cult leaders become concerned about any attention this could draw to their group. Adrienne Beaufort (better known by her nom de guerre Maitreya), as the leader of the Kindred, recognizes the potential tragic repercussions and agrees to adopt Sara. However, Sara is resilient enough to resist brainwashing and remain fiercely independent.
Freya becomes concerned when she learns of a missing girl and grows increasingly worried about the well-being of her own son Billy, leading her to contact a man named Joe, who may or may not be his biological father. "The Clearing" features two timelines. By the end of episode one, it becomes evident that Amy and Freya are one and the same person. In the past, Amy faced charges of indoctrinating Sara into Kindred beliefs while, even before Sara arrived, Amy began questioning those beliefs despite Maitreya and others knowing.
In the present, Freya cares for Adrienne, who appears to be suffering from dementia. Dr. Latham visits and critiques Freya's approach to caring for Adrienne. Freya seems distant from Christine (possibly her mother-in-law), having grown apart over time. An interesting twist comes about when Yusuf Saad (the investigator assigned to Sara's disappearance case) turns out to be Joe. Further complications occur when Wayne (Billy's biological father) returns and causes Freya to panic before eventually surrendering control of Adrienne to him.
It is an entertaining and gripping series, full of complex relationships and unexpected twists that keep viewers guessing.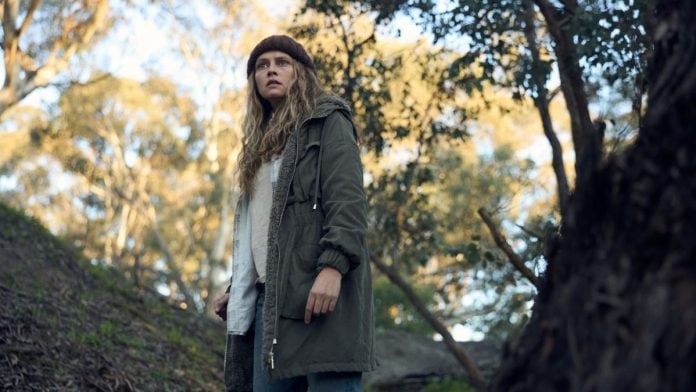 The Clearing Episodes 1 & 2 Ending Explained
"The Clearing" presents its story in a distinct, unconventional format that keeps audiences hooked through its unconventional narrative structure. Each episode introduces multiple plot points that are then revealed at the end of 10 minutes, building suspense and intrigue. In episode 2, we watch Freya worry for her son after learning of Sara's abduction. Amy reveals Freya's true history while showing her scars from past abuse. Freya assumes that the perpetrator of the young woman going missing today employs a white van, just like the one used to take Sara during her kidnapping, leaving Freya worried for her son's safety. Freya instinctively assumes that she will use this same van.
The second episode takes us down an unexpected path, leading us to believe that Amy is Adrienne's biological daughter but later realizing that Christine is Adrienne's mother. Freya prefers Adrienne over Christine, which is a testament to the lasting damage of Freya's trauma. Christine highly regards Wayne (Billy's biological father) as part of their family. When Freya receives a phone call from Wayne concerning Billy, she panics and immediately calls Christine back, asking why they shared their phone number with Wayne.
Freya may feel uncertain about her son's biological father; nevertheless, she believes Adrienne designated her as the one chosen to propagate the Kindred doctrine to future generations through her offspring.
The series captures viewers with its intricate layers of storytelling, gradually unveiling character histories and relationships over time. Trauma, trust issues, and effects from a dark past add depth to this gripping narrative, keeping audiences on their toes as they unravel the secrets of "The Clearing".
Who Is Freya Heywood?
Freya, the single mother in this show, has an intriguing yet not horrifying past that causes stress for both herself and her son. At first, their relationship is strong and healthy until news of an abducted girl comes on TV, and Freya becomes increasingly paranoid for her own safety and that of her child. She takes extra precautions to protect him but accidentally slams a door shut in his face in the act of frustration, instantly regretting it.
Freya is shocked to learn that Adrienne is actually her biological mother. Initially introduced as "Amy," Freya's name change raises questions. Freya reaches out to a retired investigator, believing an old vehicle she saw in her neighbourhood may have some connection to a recent abduction case, only for their concerns to be dismissed outright.
Freya frequently visits Adrienne at the nursing home due to her tendency to wander off, facing questions at home about her son's injury. Near the end of episode two, when Freya brings Adrienne home for what may be the final time, Adrienne appears to come around, realizing how difficult motherhood truly can be. She tells Freya that losing a child can be one of life's hardest experiences.
Freya remains suspicious of the driver of the white van and makes contact with them via phone call. Adrienne seems eager to abduct additional children and rebuild her family unit, raising questions about her true intentions after being estranged for such an extended period.
Amy remains mysterious, while Adrienne remains motivated after leaving the cult. Yet, their motivations and actions after leaving still remain unexplained. Only time will answer these mysteries hidden within "The Clearing".
Must Read: Dave Season 3 Episode 9 Recap: "Dream Girl"