On June 16, 1979, the police discovered Kim Nees' body floating in the Poplar River. When Barry Allan Beach was falsely charged with and found guilty of the heinous murder of Kimberly Nees in 1979, his life took a tragic turn. He fought a protracted and difficult battle to clear his name and get back to freedom despite his innocence. tvacute explores Barry Beach's life narrative, from his early years to the murky details of the murder investigation and his eventual release.
Who is Barry Beach?
Barry Beach was born on February 15, 1962, and was raised in America. He was a cheerful and outgoing kid who yearned for a life outside the boundaries of his little town. Barry had a difficult home situation with divorced parents who lived far apart, yet he never lost faith in the future.
The Case of Kimberly Nees' Murder: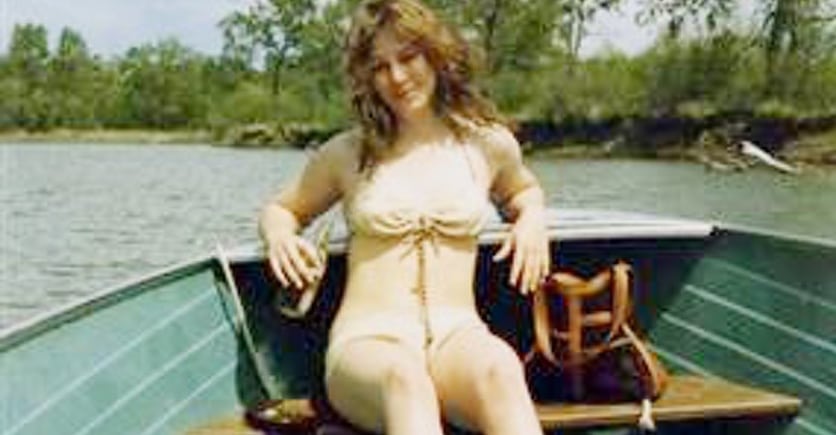 When 17-year-old Kimberly Nees was found brutally murdered close to the Poplar River in June 1979, the community of Poplar, Montana, was rocked. Later that morning, authorities recovered her family's pickup truck at a popular party area half a mile outside town. The truck's blood led them to Kim's body in the Poplar River. 20–21 skull blows were found in her autopsy. No robbery or sexual assault was reported. Kim's sweater was folded nicely towards the truck's back with her pocketbook and cigarettes on top.
The car had almost two dozen fingerprints and several tracks on the trail. The passenger door had bloody palm prints. The FBI concluded the killer left the palm print. Poplar High School valedictorian Kimberly Nees was attractive and popular. Poplar residents believed the murder was a "jealousy killing" by three or four peers. Kimberly Nees' neighbor, Barry Beach, was 17. Barry was questioned by authorities for the murder but not charged.
Confession and Trial:
While residing in Monroe, Louisiana, with his father and stepmother in 1983, Barry Beach's life took a terrible turn. Barry's stepmother claimed that he was a suspect in the 1979 slaying of Kimberly Nees during an unrelated investigation. This resulted in authorities in Louisiana questioning Barry nonstop until he finally confessed to four killings, including Kimberly Nees'. He was later found to have been absent from Louisiana for the other deaths, but Nees' murder continued to be charged.
Barry Beach went on trial in 1984 and entered a not-guilty plea, arguing that his confession had been forced upon him. He entered a guilty plea but was ultimately found guilty of first-degree murder and given a 100-year sentence without the possibility of release. Barry had little hope after his early attempts to appeal his conviction were turned down.
New Proof and the Centurion Ministries:
But when Barry Beach's cause was taken up by the Centurion Ministries, the case received more attention. They conducted an independent investigation and found a lot of material that seemed to point to Barry's innocence. His role in the murder has come under question as a result of witness accounts and fresh information. The group also revealed confessions from two of Kim Nees' classmates, alleging their participation in the crime.
A judge granted Barry the chance for a retrial in 2011 after vacating his murder conviction. Barry was later sent back to prison when the Montana Supreme Court upheld the initial ruling. He received repeated rejections despite filing many clemency and habeas corpus petitions.
 Where is Kim Nees' Killer Barry Beach Now?
As optimism faded, Governor Steve Bullock examined the situation in 2015 and pardoned Barry. Due to this ruling, his punishment was reduced to time served and 10 more years of probation. Barry Beach was finally permitted to leave after being wrongfully imprisoned for years. After being freed, Barry met up with his father and started reestablishing his life. He was still limited to the state of Montana, though, because of the probationary requirements and the lingering conviction.
The tragic tale of Barry Beach serves as a sobering reminder of the legal system's shortcomings and the value of looking for the truth and justice. Even though he was eventually set free, the battle to clear his identity and the lasting effects of the false conviction on his life persist. The story of Barry Beach is a poignant illustration of the never-ending battle for justice and the tenacity of those who pursue the truth.
Dateline 20×54 Whispers in a Small Town: Kimberly Kim Nees Murder in Poplar, Montana