The blacklist season 9 closes with a shocking revelation that puts Red (James Spader) in even more danger than before! Red wants to kill Marvin for what he did to Liz, Now that Red knows his previously loyal lawyer was behind the death of his beloved Elizabeth (Megan Boone) and the blackmail of ex–task force chief Harold Cooper (Harry Lennix). "Will her assassination be avenged?" Will the assailant who killed her walk free? Will Cooper and Red end up in prison as a result of the outcome?" Who will be the first to reach Marvin?  Let's read The Blacklist Season 9 Episode 22 Recap, of "Marvin Gerard: Conclusion Part 2."
The Blacklist's season 9 conclusion picks up just where we left off: In the last episode, Red came close to doing so, but the FBI unwittingly helped him get away where he is apprehended Harold Cooper apologizes to Red for being the one who went to Marvin initially. Red tells him that he didn't get to him first, that he stole him, and that this is unacceptable; he is now his to handle. Harold Cooper claims that he would prefer to kill him. Red informs him that he has caused a greater problem than he understands; that man is Red's attorney, and he is a brilliant lawyer. Red, on the other hand, is furious with the FBI for taking Marvin in, as well as Panabaker (Deirdre Lovejoy) and Harold Cooper.
The Blacklist Season 10 Episode 1 [The Night Owl] Photos
Is Amir Arison Leaving The Blacklist After Season 9?
Harold brought Marvin in for interrogation. Harold enters to speak with Marvin, telling him that he is heartbroken and that he cannot fathom the cruelty with which he tried to destroy him. Marvin claims that he will not go to prison. Marvin refers to him as a puppet. Marvin has no intention of telling Marvin anything; he refers to him as an underling and claims that Cynthia is the only person with whom he will speak. Carolyn is picked up by Red, who instructs his driver, Chuck, to get going. She informs him that the courthouse is not a suitable location for a meeting. She chatted with her father, Alfred, who is still alive. Red claims that he did nothing when he discovered that her father was stealing from him to pay for his only child's law school education. She finds it intriguing that a criminal paid for her legal education, and she believes he is seeking retribution.
"It's nice to be wanted." – Raymond Reddington
The Blacklist S9E22 #JamesSpader #TheBlacklist #raymondreddington pic.twitter.com/HSw5uG23cL

— James Spader World (@Spader_World) May 27, 2022
The Blacklist Season 9 Finale, Wujing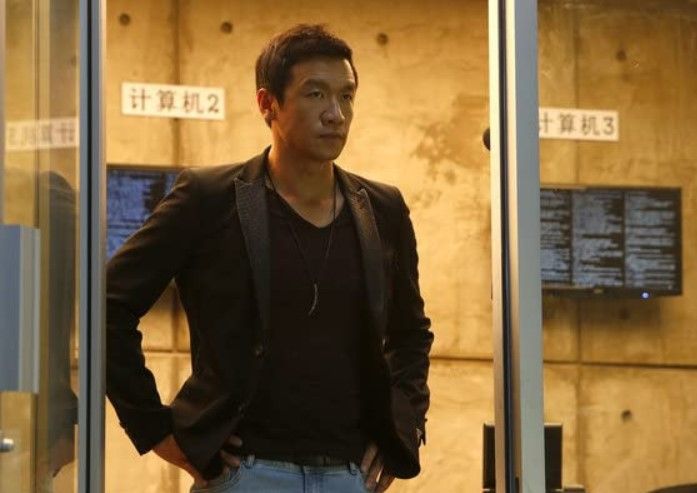 Harold Cooper questions Marvin in the interrogation room, but the lawyer refuses. He demands his own Task Force, saying he has the same resources as Red but is more reliable. Harold Cooper's accusations are withdrawn if Marvin lives. To keep Red away from Marvin, the Task Force must do everything it takes. Marvin is held at the Coolidge Correctional Center, which also houses other high-profile criminals, like assassin Wujing aka no.84 (Chin Han), who is on the Blacklist? (we meet him in season 1, Wujing is a hacker who kills spies and other government agents for many countries. Wujing was allegedly responsible for the murders of three CIA agents stationed in China, according to Red.) Wujing has devised a plan to flee, but he requires legal counsel on how to get to the courthouse. Marvin supplies him with the assistance he requires. When Cooper speaks with the task team, Ressler remarks on how ironic it is that they now have to protect Red from Marvin. Aram  (Amir Arison)  permits Dembe and Park to spy on Red but tells Park that due to her medical condition, she must remain in the car.
In Heneveld, Red meets with a man who works as a guard at the Coolridge Correctional Facility. Harold Cooper believes Marvin is in grave danger, and Ressler believes Red is planning to assassinate him.  They notice Red handing money to one of the security guards at the correctional facility. They bring him in, and he tells them that Red intends to break into the facility via a backdoor. Red and the guard are meant to meet in the hallway so that the guard may view Marvin. As the Task Force quickly disassembles the jail's secret doorway, Ressler (Diego Klattenhoff) accompanies Marvin to the courthouse to finalize his deal. Cooper declares that he will shut off the tunnel, and Red will not enter the prison. Cynthia issues a warrant for Red's arrest to Cooper. She informs him that he, too, is out and that a new task team is being assembled. Harold Cooper has agreed not to be charged by the main justice. Harold Cooper is free as soon as Marvin's agreement is finalized.
In a car with Marvin, Ressler tells him that the fact that he is going to receive. Marvin claims he didn't obtain what he wanted and has been reduced to a source of information. Red will have one plot after another until he reaches him. Cooper is with Dembe, who says no justice for Elizabeth hurts. Harold Cooper remembers the first night Agnes moved in with him and says he misses her mother. They're pleased to have her, and he vows they won't leave. So he can maintain his pledge to Agnes, he's letting Elizabeth's killer go. Meanwhile, Red asks Judge Carolyn Marquez (Lana Young) for a favor because her father owes him a blood debt. He wants her to divert the judge Grunwald's attention away from Marvin's case. Before the hearing, Marquez distracts the judge in the courthouse, giving Red ample time to put a gun to Marvin's neck when he enters the judge's chambers.  It's a tragic end to their friendship, according to Red.
"… how dark is the blackness at the center of this hole in my heart?" – Raymond Reddington to Marvin Gerard
The Blacklist S9E22 #jamesspader #theblacklist #raymondreddington pic.twitter.com/5u4eWhN2zE

— James Spader World (@Spader_World) May 28, 2022
Marvin explains that he was not his servant, but rather his partner, that it was his life's work as well, and that he had every right to be careless with it. Red informs him that he loves him but that they were never partners, and that it would cost him Elizabeth. Marvin claims she was brave enough to go to war with him. Marvin is still alive when the judge returns to his chambers. When Cooper returns home, he informs Charlene (Valarie Pettiford) that the court has approved Marvin's agreement, and the case is closed. She assures him that Agnes will understand when she is older. Cooper enters Agnes' room, where she is sound asleep. He shuts out the light and whispers to her that he's not going anywhere.
The Blacklist Season 9 Episode 22 Recap: Is Marvin Gerard dead? Who Killed??
Marvin is let free. He first goes to speak with Wujing. There are people imprisoned all across the world as a result of Red. He informs Wujing that he is in prison because of Red. He gives Wujing a list of the Blacklisters who Red had assisted the FBI in apprehending. Harold Cooper invited Red. He pours two glasses and announces that Marvin's agreement has been completed. Red claims he had no choice but to ensure Marvin's agreement went through, but he will not cooperate with the authorities. Red gave Marvin the option of leaving the world in whatever way he wanted. but he informs him it wasn't his life, He is disturbed by Red's warnings and commits suicide after being released. we see him shoot himself in his truck. Panabaker drops by Harold Cooper's house to inform him and Red that Mavin would not be collaborating with the authorities since he just got out of jail. She informs them of Marvin's death and informs them that Red has returned to the FBI as an informant. Cooper is clear, and Red's arrest warrant has been revoked. Red is taking a few weeks off to return home with Mierce (Karina Arroyave) and Weecha (Diany Rodriguez) and Red informs Cooper wants that he wants him to send his love to Agnes.
Are Aram and Park leaving The Task Force?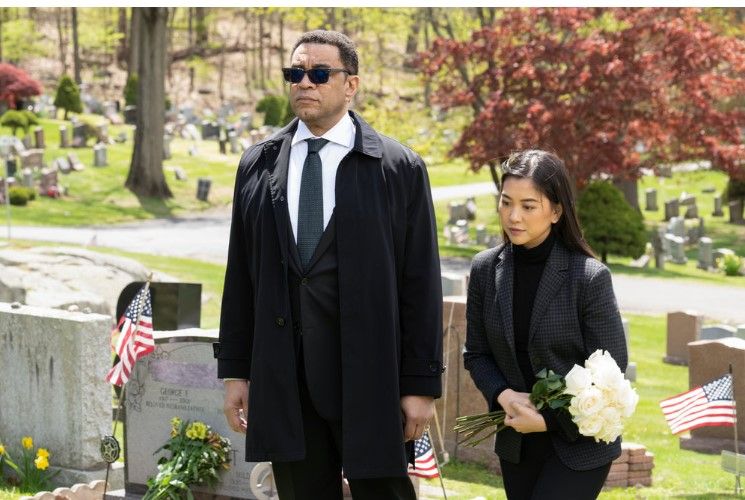 It is the third anniversary of Liz's death, the Task Force gathers at her grave, and things get nostalgic. Harold Cooper recalls Liz's initial days at the agency. Ressler admits that he didn't like Liz at first, but she warmed up to him. Park arrives and informs them of her medical condition, after all, it isn't a neurological issue. She's expecting a child! (Park and Aram Given his issues with mental health.) both announce that they will be taking a break. Dembe recalls a young Liz participating in a soccer game and having a blast. The group embraces in a heartfelt embrace.
Aram is going to take some time away from the Task Force.
Good Luck on Broadway, Amir 🍀 @AmirArison #TheBlacklist #amirarison pic.twitter.com/P0pJLdf0CX

— James Spader World (@Spader_World) May 28, 2022
The Blacklist Season 9 Episode 22 Recap: Ending Explained
Wujing escapes. His contact informs him that a jet is waiting for him in Beijing. Wujing informs him that they will not be returning home. He intends to assassinate Red. he has a list that Marvin has given to him. the other inmates for whom Red is responsible for their incarceration, and he knows they will join his struggle to assassinate Red. We already know that this will be the main focus of the next season, as Red will once again have to deal with the consequences of his actions. how Red treats his employees since some of them have turned against him. we'll have to wait and see how Red handles Wujing.