NBC's American crime thriller The Blacklist Season 9 Episode 19 begins with the events after the explosive episode. When Red (James Spader) struggled to accept the possibility that Mr. Kaplan (Susan Blommaert) was still alive at first, his investigation led him to the building where Mr. Kaplan was allegedly hiding. The building exploded "Red" Reddington was waiting outside, while Weicha Ziu (played by Diane Rodriguez) was inside the building. She was struggling between her life and death. But the episode was really focused on Aaram Mojtabai. The character has gone through a lot in recent episodes after becoming the interim chief of the task force. Now It's past time for our new boss to take on this huge life transition. Mozhan Marno hasn't been seen in a few years, and his return piqued our interest. Let's Start The Blacklist Season 9 Episode 19 Recap Below.
The Blacklist Season 9 Episode 20: Will Red be able to reach his real enemy?
As Aram prepares for the day, he calls Cooper (Harry Lennix). While Aram is reviewing Task Force plans and responsibilities, he notices his flat is a mess, which is unusual for the OCD neat freak. When he recognizes he needs to change, he accepts Red's prior offer of professional counseling with controlled psychedelics Dr. Idigbe (Montego Glover) offers him a legitimate, but experimental, medicine to deal with his anxiousness. He is suffocated at work. Aram then rides his bike to work, feeling better. Watching Park (Laura Sohn) spill her coffee, he goes back to his office to study papers and discovers a box on his desk. Account statements folded into planes.
The Bad Dream
Aram is interrupted by Ressler, who informs him that Red is on his way to the Post Office. The office alarm goes off right then. The Post Office is being targeted. Several clubs are assaulting their agents. A man dressed in a 3D-printed bear mask appears and shoots the team's video feed. When Dembe (Hisham Tawfiq) attempts to phone for backup, the lines are cut.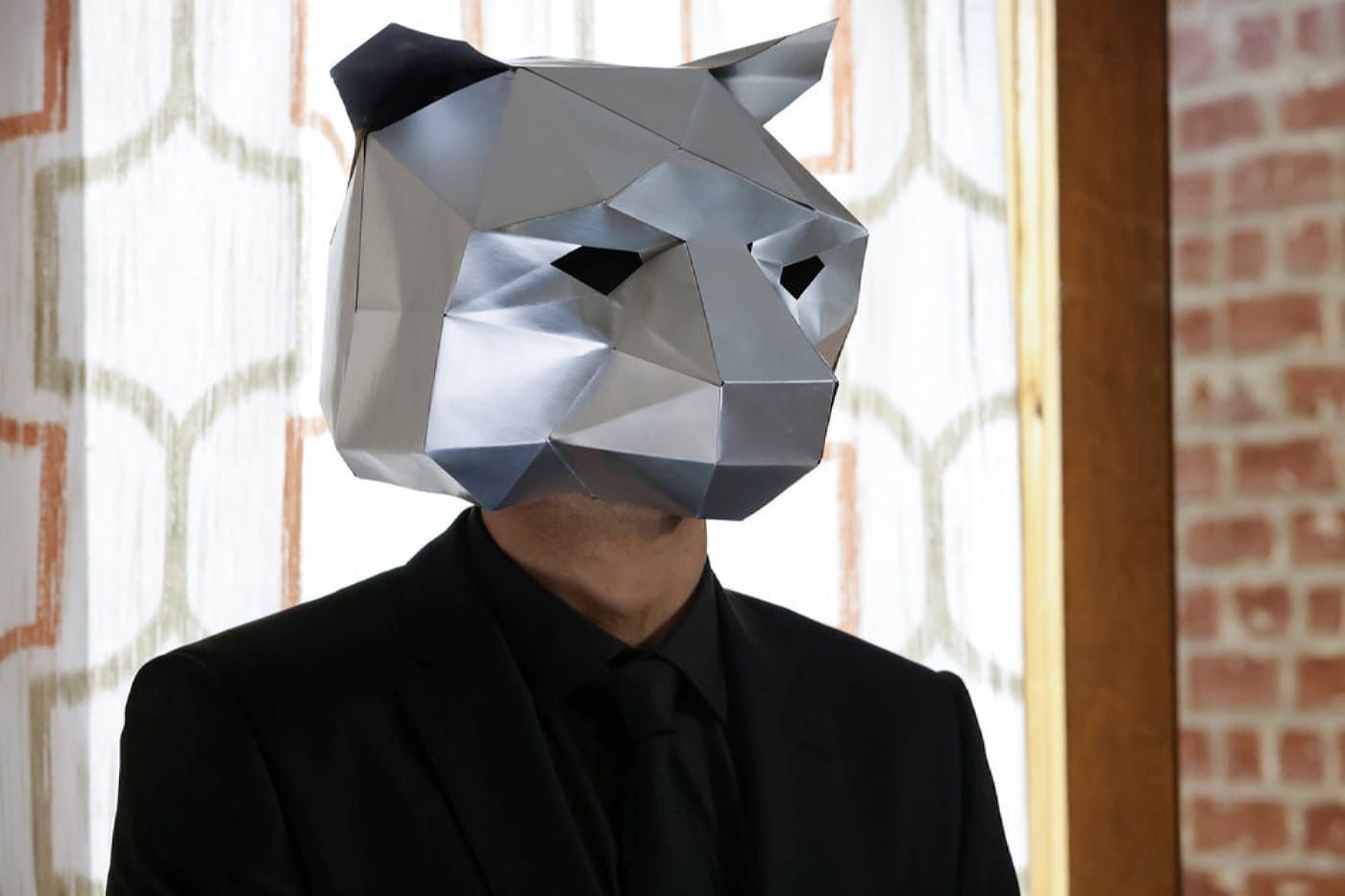 Aram informs them that there is a phone on a different level that isn't connected to their communications system. Ressler and Aram dial a phone number. Everyone else is getting ready to fight. Some of the guys are taken out by Ressler, and they return to the main room, where Dembe and Park are. Park dies in Aram's arms after being shot in the chest. The elevator doors open just then. Aram is back where he was earlier. It was all a nightmare.
Aram is still dreaming at the doctor's office. Dream An awoken Aram tells them about his dream of being attacked and how genuine it felt but decides to go about his day. This time he finds the package on his desk with avocados and Samar's (Mozhan Marn) engagement ring. Ressler enters to say Red is on his way. Aram sees what's coming, but he's too late. The arrival of the gunmen Aram instructs the agents to flee, but only Ressler, Dembe, and Park remain. It's a race down the stairway, but' Ressler is shot, but the crew survives. They reach the exit, but the code doesn't work. Aram is perplexed by the military-grade security. Only GreyLock can hack that system. The team is ambushed, killing Park, Dembe, and Ressler. Aram shoots the disguised man, but he is unharmed. The masked man flees into the elevator, While Aram chases after, but it results in Aram experiencing déjà vu all over again.
Aram arrives back at the beginning of the day, exits the elevator, and sees Park spill her coffee. He gathers the crew and warns them about the attack. Aram kills the gunmen by remembering their positions. Park, Dembe, and Ressler are safely out. Aram sees the masked man again and tells him, Not this time.
Again, Aram arrives back where he started exiting the elevator with Park spilling her coffee. He thought he got everyone out and it would be over. Aram turns to see a bleeding Park working at her desk. He suddenly sees Agnes as a child, flying paper planes. Dr. Idigbe explains the medications. Then he flashes to Liz coming out of the elevator to hug Agnes. He holds Dr. Idigbe's fishbowl and watches his buddies die. Aram tells himself this isn't real. When he wakes up, he's back at the Post Office in the dark. He pulls out his rifle and unlocks the door to find the masked man in his apartment. The masked man shoots Aram and reveals himself to be Aram.
Return of Samar
But this Aram, whom we'll refer to as Evil Aram, points out his flaw as the reason Liz died and Samar departed. Samar shoots Evil Aram as he is about to shoot. She informs Aram that he's been destroying himself by worrying about failing as Task Force commander. She assures him that he is not to blame for what happened to Samar, Liz, Agnes, or GreyLock. Aram sobs uncontrollably. she tells him he's always been enough. and Aram wakes up. We finally have a Samar-Aram reunion, and it's not even real.
When Aram arrives at the Post Office, Park is already having her coffee. He requests that Park slap him, and she does it without hesitation. Aram smiles when he realizes it's true. Aram tells Cooper about his LSD trip and how it relates to his guilt over Samar and Liz. Cooper tells him to make the best choices he can and to forgive himself. Aram returns home and organizes everything OCD style. He imagines Evil Aram and Samar in his dining room.
Weecha (Diany Rodriguez) wakes up from a four-day coma to discover Red beside her. She can't tell Red if she saw Kaplan. Red instructs her to rest and then meets Cooper with a forensics report. The body was terribly charred, and the DNA match wasn't perfect, but it was close enough. Red wants his team to inspect the body. Red visits "Kaplan's" body in the morgue. He can talk his way into it. Dr. Vlad (Vlad Cvetko), his forensic expert, discovers that the body is not Mr. Kaplan's but her sister Maureen's (Susan Pellegrino). Is Mr. Kaplan still alive and has exploited her sister to acquire Red? Along with her, another member of Team Reddington was slain. Morgan (Genson Blimline), a member of James Spader's protective detail, was killed as a result of the building explosion. However he's never been a big part of the program, but his presence has spanned several seasons.
☺️ "There you go, Sweetheart." – Raymond Reddington to Weecha
The Blacklist S9E19#jamesspader #theblacklist #raymondreddington #weecha pic.twitter.com/txRG9wcTkW

— James Spader World (@Spader_World) May 7, 2022
Red takes Weecha to the trailer to relax. Mierce (Karina Arroyave) shows up to look after her sister. Red exits the trailer to make room for Weecha and Mierce. Mierce assures her that she is not furious with Red, but rather sad for him.
Anger is a feeling I believe is impossible to inhabit in Mierce's heart. This little heart is hurt, and sad, but I still believe in love. ❤#TheBlacklist @JamesSpader #RaymondReddington #Mierce @MoonchildK2 @NBCBlacklist pic.twitter.com/lx6C8kr5hf

— Spader_Edits (@spader_edits) May 7, 2022
Ressler informs Cooper of what he discovered on LaCroix. From his blackmailing business with Cole, LaCroix has multiple shell businesses and a small wealth. They suspect LaCroix's wife knows more than she's revealing.  When Ressler and Cooper arrive at her office, Ressler and Cooper find her dead in her car. They are able to apprehend the criminal. The hitman refuses to speak, but they discover a down payment from a Lebanese bank account on his phone. Cooper gives Cooper shows Red the account information to see if he can identify it. It's his own bank account, after all.
🥺 "I can still hear her (Liz) voice". – Raymond Reddington
The Blacklist S9E19#jamesspader #theblacklist #raymondreddington pic.twitter.com/1heyHvwTk6

— James Spader World (@Spader_World) May 7, 2022