We're still a long way from finding Liz's killer or Harold Cooper's blackmailer. As more clues are discovered, the mystery grows even bigger. In The Blacklist Season 9 Episode 16  the new Task Force setup was interesting. Despite Harold's legal issues, the Task Force had to continue with Red's investigation into Liz's death. Harold Cooper (Harry Lennix) made a wise decision in appointing Aram (Amir Amison) as his temporary substitute. Surprisingly, Panabaker (Deirdre Lovejoy)  kept the crew together when Cooper felt compelled to continually fall on his sword.   If you missed the The Blacklist Season 9 Episode 16, here's a rundown of what happened in the show.
The episode started where the last week's episode ended. Who is behind the kills both Cole and LaCroix.. Weecha (Diany Rodriguez) and Red (James Spader) get into Reginald Cole's office and discover a special key to Mount Bastian, a hidden, impregnable underground storage facility for infamous criminals. Red, of course, is aware of this, as he has his own vault there. Helen Maghi (Anna Khaja), the facility's founder and engineer, is hiding following a cargo armaments deal gone awry, and Red pays her a visit. Red offers a deal: if she leads him to the key's vault, he would get the FBI off her back.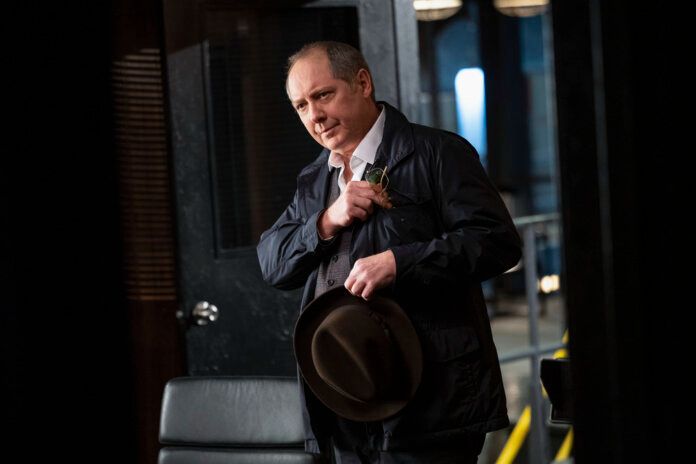 Meanwhile, Cooper awaits his arraignment for the death of his wife's ex-lover Doug Koster and the subsequent cover-up. Cooper and poor Lew (Danny Mastrogiorgio) must face the repercussions of their crimes, but Charlene (Valarie Pettiford) isn't facing prosecution. Cooper has pleaded "not guilty," but he is unable to pay the bond amount imposed for him. Cooper is permitted to return home once Red pays the bail, but he is no longer allowed to work with the Task Force. Aram is instead promoted to Cooper's position. The tech whiz is apprehensive in his new duty, but he vows to go to whatever length to locate the persons responsible for Cooper's blackmail and Liz's death.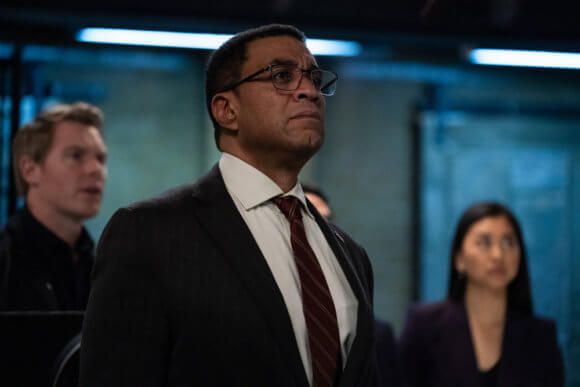 Red goes to the Task Force to deliver Blacklister Helen (Anna Khaja), but instead of catching her, she requests that they assist her. Helen was not only a consultant for the cargo heist, but also the mastermind behind the scheme to arm separatist and extremist troops in the war-torn country of Kazban, according to the team. Aram informs Red of Helen's role in the gun sale agreement and expresses his apprehension about cooperating with a terrorist. Red strikes a fresh arrangement with Helen, who reiterates her role as just a consultant to the armaments sale, about giving her a new identity and a new life anyplace she wishes, knowing the FBI will not let her go. She accepts his offer and lays out the steps necessary to gain access to the mysterious vault.
Red and Dembe (Hisham Tawfiq), who has been Red's bodyguard for a long time, go to Red's storage unit until they are given permission to exit the vault. Park (Laura Sohn) and Ressler (Diego Klattenhoff) impersonate Mount Basian guards to cut off the water valve, causing the entire system to reset and giving Red six minutes to enter and exit. Red discovers a collection of DVDs he made for Liz with instructions on how to operate his empire in the secret vault, but the problem is that these were apparently locked up in a safe far away, with only Red and Liz having access to it.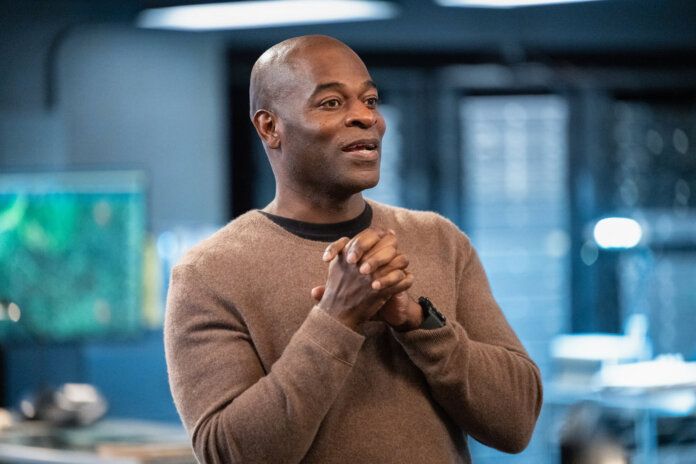 As he walks out of the facility, Red thanks Helen for her assistance and advises her to get ready for her new life. Aram, on the other hand, appears to have other ideas. Aram uses mobile tracking equipment to track Helen down and apprehend her. This enrages Red, who warns Aram that if he continues to act in this manner, he will be unable to work with him. Aram refuses to budge and even refuses to collaborate with Red, despite Red's vow to Helen that she would not see a jail cell.
The agents from the Joint Terrorism Task Force arrive to transport Helen to their facility. Just when we thought we'd won, we discover that those agents are actually Red's agents. While Red waits for Helen to come, he learns the truth about Helen's involvement in the armaments trade. She was the mastermind behind the entire weaponry deal, which means she deceived him. Red brings it up to her. She finally admits the truth: her son was brutally murdered by the Kazban regime, and this was her retaliation. After a tense exchange, Red lets Helen live and gives her the new life she was promised.
Cooper intends to accept a bargain to serve two years in prison for conspiracy if he does not have to testify against Lew. Cooper's luck ran out when Lew chose to testify against him. He now faces a sentence of five years in prison. He chooses to inform Agnes of his condition and how he must take the repercussions of his actions, which means he will be away from her for a short while, leaving her distraught.  Red, who will go to any length to ensure Agnes has a stable home, blackmails Panabaker into delaying Cooper's hearing so he can figure out who set him up. Cooper will also be able to spend time with Charlene and Agnes at their house. The Task Force is relieved, but much more eager to track down the perpetrator. They might have to do it without Red, though. After Aram's stunt with Helen, the enigmatic criminal informs Cooper that he will no longer work with the Task Force. Cooper persuades Red to reconsider, arguing that they need each other and that Aram is new to the job.