James Spader's primary character Raymond Reddington, who is the subject of "The Blacklist," appears to have died in the episodes "Raymond Reddington, Part 1" and "Raymond Reddington: Good Night," which serve as the show's season finale.   (tvacute.com) Here is all you need to know about the conclusion of The Blacklist Season 10 Series Finale.
The Blacklist Season 10 Episode 21 Recap
Reddington is on the run from the FBI in the first section when a man by the name of Dembe Zuma (Hisham Tawfiq) threatens him that he will be the one to bring him in. Reddington makes contact with Chuck (Jonathan Holtzman) and requests that he contact Bertha. Congressmen Arthur Hudson and Jordan Nixon are leading the FBI's active search for Reddington in the interim. They establish checkpoints and follow several leads, but Reddington outwits them with decoys and cunning preparation. Malik (Anya Banerjee) and Ressler are both attempting to determine Red's motivations, but Dembe (Hisham Tawfiq) argues that this is difficult to know for sure.
Reddington hides out with Paula Carter, the mother of his deceased associate Glen Carter, throughout the pursuit. He meets with her to talk about establishing a bequest in Glen's memory. Agent Ressler (Diego Klattenhoff) and the FBI team are committed to apprehending Reddington, but they are having trouble doing so because of his cunning and skill. Hudson goes after Ressler to express his sorrow for the passing of Jonathan Pritchard (Mackenzie Astin).
Reddington eventually manages to slip through the FBI's grasp by using a firetruck as a distraction, enabling him to change into a new outfit and flee in a waiting car. The crew becomes furious and worn out as they try in vain to apprehend him. In the meantime, the FBI starts to suspect that one of its own might be a mole.
Dembe, who had been detained for helping him, receives a message from Reddington. A car accident occurs as a result of an ambush that takes place during the arrest. Dembe is saved by Reddington and his men, but in the confusion that follows, Congressman Hudson shoots Dembe in the neck. In retaliation, Reddington kills Hudson and hurts Ressler before fleeing with Dembe.
The Blacklist Season 10 Episode 22 Recap
Reddington transports the hurt Dembe to a nursing facility for immediate care in the second half of the epilogue. But because they have few options, they wind up in a nursing home rather than a legitimate hospital. To save Dembe's life, Reddington gives a transfusion of his own blood.
The FBI team is handling the fallout from the attack and Congressman Hudson's passing in the meanwhile. A new adversary appears in the form of Agent Jordan Nixon (Derrick Williams), who openly declares his desire to murder Reddington. Herbie and other team members express their support for Reddington while having doubts about their loyalties.
The Blacklist Series Finale Ending Explained!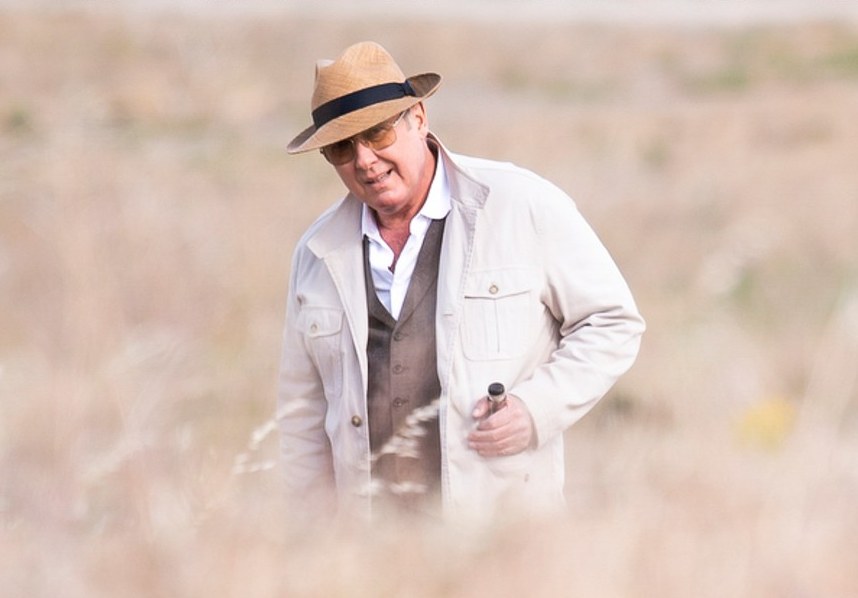 For the purpose of expanding his search for Reddington, Ressler goes to Spain. He finds a tiny side house close to a villa after following leads. Reddington, however, is already gone when he gets there, leaving just his possessions, including his hat.
Reddington unexpectedly comes into a bull in the Spanish countryside. He calmly stands in front of the rushing bull without displaying any signs of fear. Ressler, who is flying a helicopter, discovers Reddington's lifeless body in a field; it appears to be broken and covered in blood.
Ressler contacts Agent Cooper (Harry Lennix) to let him know that he has located Reddington, but despite his joy, he also feels a feeling of loss. Ressler dusts off Reddington's hat and puts it back on his head as a final sign of respect.
Additionally, With Dembe liberated from the FBI and Cooper and Ressler witnessing Red's capture, the Task Force's future is uncertain. Without going into specifics regarding each member's future, the series ends.