Geeking out over sci-fi is cool again. Don't believe us? Check out the hype surrounding Netflix shows like Stranger Things and Black Mirror when they hit the streaming service.
From classic movies to brand new releases, from dystopian nightmares to intergalactic warfare, your sci-fi genre of choice will be catered for.
With so many options on Netflix, sometimes you need a little bit of help to stop the endless scrolling. That's where we come in!
We're going to give the lowdown on:
Recent sci-fi releases on Netflix;
Classic TV series you can stream;
Sci-fi films you won't want to miss.
So you can explore something new or revisit a gem that you've long forgotten about.
1.   Stranger Things
Unless you've been exploring the multiverse, you'll know about Stranger Things. The hit show from the Duffer Brothers recently completed its fourth run on Netflix, and it definitely lived up to the hype.
Tapping into the nostalgia for the 1980s from Millennials and Gen X, the show takes advantage of modern production and classic music with sci-fi/horror tropes equally.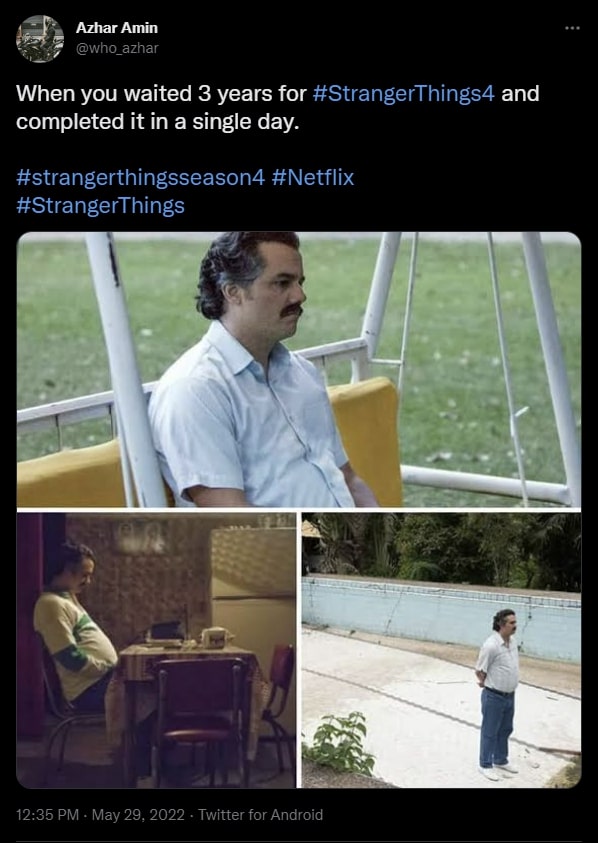 It's completely bingeable – whether you've seen every episode from season one up to the latest heartbreaking one or you're finally convinced to give it a go.
Adoring fans fell in love with the innocence mixed with the can-do attitude of Will, Mike, Dustin, and Lucas as they go on missions with their older siblings and Will's ever-suffering mother. As you enter the world of Stranger Things, suspend your disbelief and allow yourself to fall for the cast.
Millie Bobby Brown's turn as Eleven has won her plaudits and turned her into a massive star among the cast.
2.   Black Mirror
British writer Charlie Brooker has become a master of creating dystopia. Most Sci-fi dystopian fantasies spend hours world-building and showing you what's gone wrong in society.
Brooker delves into a new negative world with each episode he writes. Every episode of Black Mirror is its own movie, shining a light on the extreme consequences of small negative traits of modern society.
You'll find episodes of Black Mirror tackling themes such as:
Our overexposure to advertising;
The value of our data in a digital world;
Risks of virtual and augmented reality;
If you've never thought about consumerism and privacy before, you'll start questioning a lot more of your interactions when you get into Black Mirror.
The social critique in the show has become so much part of the zeitgeist that you'll find it referred to in all kinds of situations…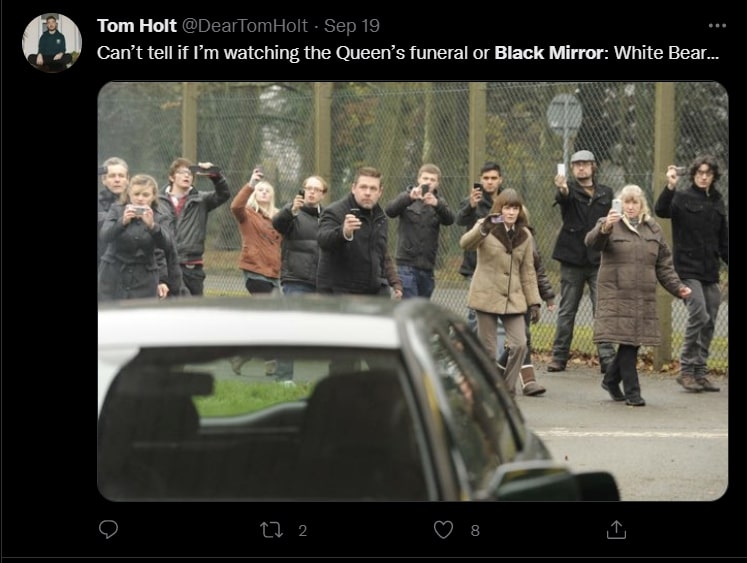 3.   The Platform
The Platform is a movie rather than a series, and a great movie it is too.
Turn the subtitles on and settle into this Spanish dystopia with a twist on the Indonesian language to keep you guessing.
A platform of food slowly makes it way down a tower of rooms populated with two people. The lower down the levels you are, the less food and more hunger you experience – survive a week, and your level is reassigned.
The aesthetic is dark, and the ideas that director Galder Gaztelu-Urrutia explores will have you questioning exactly how you would behave in that situation.
4.   The Girl With the Dragon Tattoo
The first in a duo of films adapted from the acclaimed book series, The Girl With the Dragon Tattoo, follows hacker Lisbeth Salander as she's hired to uncover a tangled murder mystery.
The technology may seem dated – it was made in 2004 when conversations about malware protection were reserved for developers and computer geeks. However, you'll still identify with Lisbeth's struggles as she battles against the system.
Cyberthreats have only evolved since then, so if you get inspired to get some extra cyber protection, check out this VPN comparison to pick your defense of choice.
The sequel, The Girl in the Spider's Web, amalgamates a few of the books into one thrilling ride that is well worth following up with. It's also available on Netflix, handily enough.
5.   Altered Carbon
In a future where your consciousness is digitized, your mind can return into a different living a different living avatar or "sleeve" as often as you like. The premise of Altered Carbon brings up all kinds of questions about class and privilege.
Yet the story is woven around a classic murder mystery. An uber-wealthy aristocrat's memory backup is missing the crucial hours before his death, so a battle-ready mind from a prison planet is drafted to solve the crime.
Keep a weekend free and dive into the two seasons – the third one got canceled, so you know you're not making a huge commitment when you get into it.
6.   Love Death + Robots
A different take on sci-fi, this animated series is kinda like the Black Mirror of the cartoon world. Each episode is a self-contained short-spanning genre like:
Sci-fi;
Sci-fantasy;
Comedy;
Along with the changing themes, you'll get to see different styles of animation that'll remind you of everything from Pixar to anime. Across three seasons, adventures, battles, and comedy will have you laughing, crying, and thinking.
7.   Star Trek
For readers who aren't in the USA, you get full Netflix access to possibly one of the most important and influential sci-fi series ever made – Star Trek. We said what we said.
The complete back catalog is available across a range of different countries, so get your remote and get searching for what you have access to. You can start just about anywhere if you want to induct yourself into Trekkie life, but the beginning is a solid option.
Learn the stories that have been watched by everyone who ever wrote or directed sci-fi ever, and you'll be a sci-fi master. It'll take hours and be totally worth it.
Sci-fi on Netflix
You'll not be stuck for choice when you want to explore science fiction and fantasy with Netflix. From hard reality like the Girl With the Dragon Tattoo to abject fantasy in Love Death + Robots, every taste is catered for.
We've covered ongoing series that you can get into now and sit patiently for the next installments, as well as series and films that are ready to binge, go fangirl over, and never have to check for the next release date.