Kidnapping Survivor Madison Nygard – Madison Nygard found herself in a moment of uncertainty while traveling home late one night in April 2016. Prompted by this uncertainty, she asked a passerby for directions and sought assistance. With their help, she narrowly avoided a potentially dangerous situation within an office building, leaving her shaken and unsure of her route home.
Regaining her composure swiftly, Madison sought refuge at an adjacent residence and immediately dialed 911 to notify authorities about her near escape. Her urgent call highlighted the severity of the situation she had faced. This terrifying scene takes center in the Lifetime series "#TextMeWhenYouGetHome," Season 2 Episode 02, titled "Madison Nygard."
The series delves deeply into the shocking events surrounding Madison's near abduction and the subsequent investigation by law enforcement. This investigation ultimately led to the identification of Jeffrey Willis as a suspect. It provides a gripping account of the investigative process while shedding light on the tireless work of law enforcement officers for justice.
Drawn in by Madison Nygard's story, we become captivated by the shocking circumstances and are immersed in her journey of survival and recovery. Our curiosity leads us to uncover her current whereabouts and to admire her strength in facing obstacles. Together, can we embark on this journey of discovery, seeking understanding and inspiration from Madison's experience?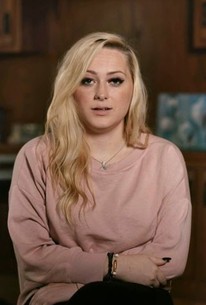 Madison Nygard's Kidnapping
Hailing from Michigan's Muskegon County, Madison Nygard's life took an unexpected and shocking turn at the age of 16 when tragedy struck her hometown. Madison was highly regarded in her community for her gentle spirit and strong bond with both of her parents. While she enjoyed socializing with friends and participating in youthful activities, none of this ever interfered with her future goals. Unbeknownst to her at the time, an unexpected and shocking event on the familiar ground would significantly alter the course of her life—dramatically and irrevocably changing her trajectory forever.
On April 16, 2016, Madison eagerly anticipated joining her friends at a party. However, she opted to walk alone due to the late hour and her solo journey back home. Her steps led her into unfamiliar territory, leaving her disoriented and lost. To her immense relief, an unexpected silver van pulled up beside Madison, and its driver offered assistance. Madison felt immediate comfort from the driver's friendly demeanor, leading her to share her situation and seek help. She trusted the stranger enough to ask for his contact details; in return, he offered his phone, with the condition that Madison remained in the van. She accepted this offer without question.
Upon entering the vehicle, the driver promptly secured its doors and covered its windows with tinted glass. Realizing the gravity of her situation, 16-year-old Madison summoned her courage to plead with her captor. In a horrifying moment, he revealed an automatic revolver from beneath his seat and brandished it menacingly. This prompted Madison to seize an opportunity and escape through an unlocked passenger door. Bullets struck close behind her, but she managed to make her move toward freedom. Shortly after that, she dialed 911 for assistance.
Despite her daring escape, Madison sustained minor injuries from her leap, including bruises from the impact. When emergency responders arrived, Madison promptly reported the silver van to the police. Using surveillance footage, they quickly identified its driver as Jeffrey Willis. This led to a traffic stop, during which Madison herself identified Willis as part of their investigation. Initially held on suspicion of attempted kidnapping, the investigation took an even more alarming turn.
Jeffrey Willis emerged as a suspect in two cold cases plaguing Muskegon. On June 29, 2014, Rebekah Bletsch met a tragic end in a fatal shooting incident. Jessica Heeringa vanished while working at a Norton Shores gas station on April 26, 2013. Jeffrey became a suspect only after being taken into custody in 2016. Searches of his residence uncovered disturbing materials, including a computer filled with files related to Jessica and Rebekah and disturbing images depicting criminal acts. Furthermore, searches of his vehicle revealed handguns, ammunition, and items believed to be potential abduction equipment.
The narrative weaves together courage, resilience, and determination as Madison's ordeal sheds light on law enforcement officials' relentless pursuit of justice. Amid the darkness that pervades her experience, her escape becomes an emblem of the strength of the human spirit in the face of extreme hardship.
Where Can Madison Nygard Be Found Now?
As the investigation unfolded and it became evident that a common firearm had been used in both tragic homicides and attempted abductions, the case reached its climax. Authorities apprehended Jeffrey in connection with the crimes against Jessica and Rebekah. Live ammunition found near Madison's escape location bore striking similarities to bullets used in the murders. Ultimately, the courtroom became the arena where Madison confronted Jeffrey and demanded answers for his actions.
Madison played a crucial role in the proceedings, as evidenced by her detailed testimony against Jeffrey. Her account helped secure his convictions on charges of first-degree murder, kidnapping, and using a handgun during a crime. However, her testimony alone was not the sole evidence against him. Since the trial, Madison's desire for privacy has grown, leading her to further withdraw from public view.
At the age of 22, Madison still resides in Michigan and continues to draw strength from her resilience. She has built a meaningful life with her loved ones, standing as an inspiring testament to the power of resilience. Through her journey, Madison demonstrates that even during the darkest hours, it is possible to forge a meaningful and fulfilling life.
Also Read: Dateline 17×11 Justice For Sparkle: Sparkle Rai Murder