The exciting drama "Taken in Montana" from Lifetime will solve the mystery of a family vacation gone awry while transporting viewers on a thrilling journey across the beautiful landscapes of Montana. This movie, which was directed by Kaila York, is a must-see for fans of suspenseful cinema since it has an intriguing plot that is full of mystery and peril.
(tvacute.com) We'll go into the specifics of this engrossing picture, including its release date, plot, characters, and locations used for production, as well as whether or not it is based on a true story. Come along as we explore the mysteries and thrills of "Taken in Montana."
[Lifetime] One Night Stand Murder Release Date, Story, Cast, True Story, and Location
Taken in Montana Movie Release Date
The Lifetime premiere of "Taken in Montana" is set for Saturday, September 9, 2023 at 8/7c. Additionally, it will be available for streaming the next day. With its captivating plot and impressive cast, this eagerly awaited film is sure to enthrall spectators.
Taken in Montana (2023) Story
The Gerard family, which consists of parents Craig and Sarah Gerard and their adolescent daughter Regan Gerard, is the focus of the film "Taken in Montana." The family travels to Montana for what seems to be an idyllic vacation as they attempt to get away from the rush of city life. But what starts off as an enjoyable and adventurous journey takes a nasty turn when Craig and Sarah abruptly disappear, leaving Regan in panic.
Regan is now faced with the difficult task of piecing together the puzzle of her parents' disappearance and solving it. She must negotiate a perilous route filled with doubt and danger in her quest to find them. She must deal with the disturbing prospect that she might be putting her trust in the wrong people and endanger not only her parents' safety but also her own as she asks for assistance from those around her.
As Regan investigates numerous sites in her quest to learn the truth about her missing parents, viewers can anticipate a visually breathtaking and immersive experience in the film, which is set against the backdrop of Montana. The story of the movie promises excitement, mystery, and the psychological journey of a little girl put in a terrifying predicament.
When her parents go missing on their family vacation, teen Regan must put the clues together to find them — but she may be trusting the wrong people to help, putting herself in danger.
Is Taken in Montana on Lifetime a True Story?
One common query after seeing a gripping thriller like "Taken in Montana" is whether it is based on a true story. The response in this instance is no. The author of "Taken in Montana" is Brandi Sperry, a screenwriter. While topics like kidnappings and unexplained disappearances are components that can be found in real-life instances, the movie's particular plot is the result of imaginative speculation.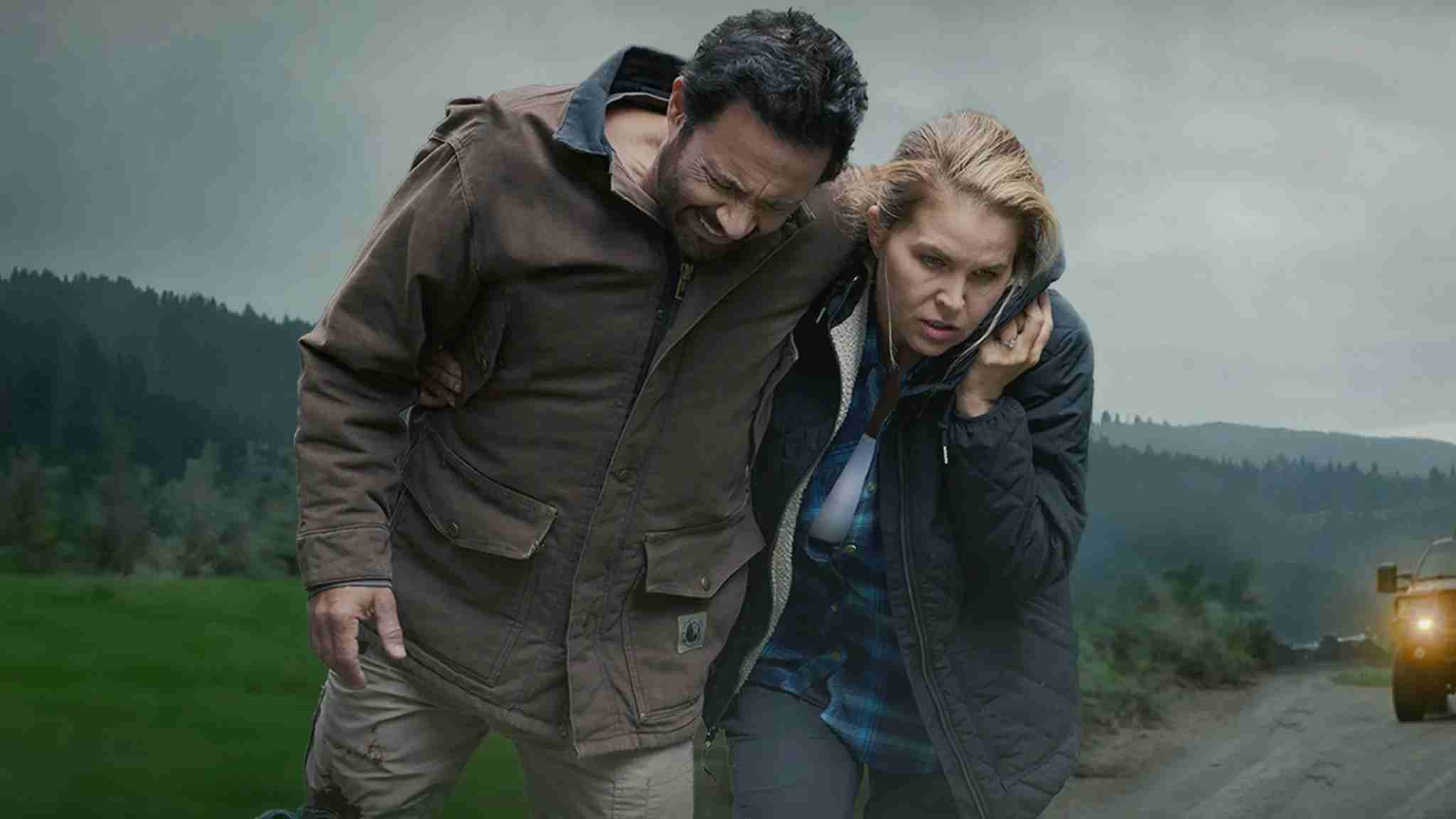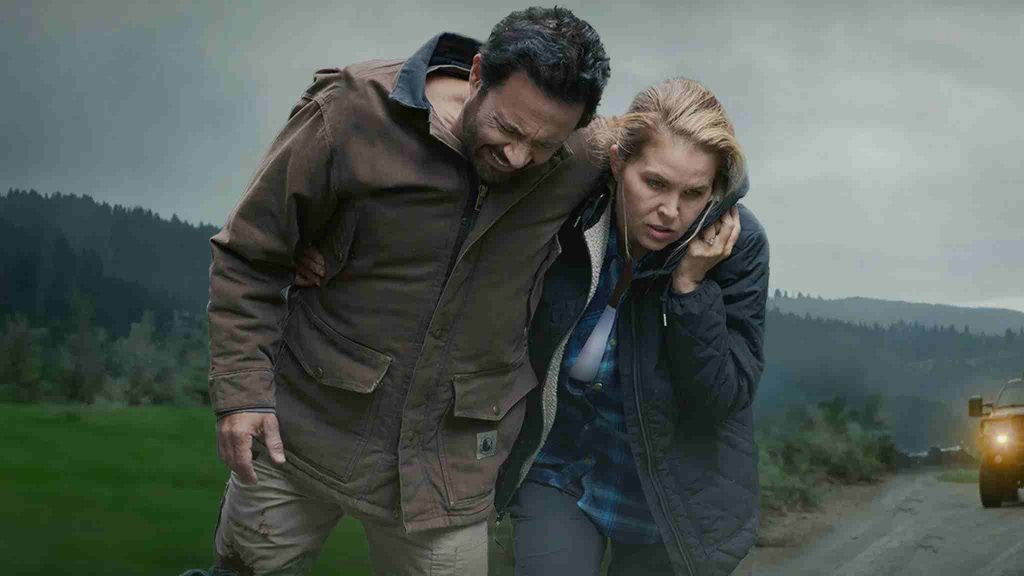 With this gripping narrative, the movie's screenwriter Brandi Sperry showcases her talent as an artist. Sperry has never written before, but her remarkable screenplay for "Taken in Montana" demonstrates her aptitude and potential as a writer and paves the way for future endeavors.
Viewers who are familiar with actual examples of families going missing while on vacation, such as the Dean family's disappearance in Montana in 2018, may identify with the plot of the film. However, it's important to make a distinction between the fictional storyline of the movie and genuine facts. Even if "Taken in Montana" includes real-life elements, it is still a work of fiction written to enthrall and delight its audience.
Taken in Montana Movie Cast
The excellent cast of "Taken in Montana" brings the characters to life, giving the movie depth and realism. Regan Gerard, a teenage girl tasked with the terrifying responsibility of discovering her missing parents, is portrayed in the starring role by Veronica Ramirez.
Jackson Green, a character shrouded in mystery, is played by Matthew Pohlkamp, and his performance is expected to be crucial to how the plot develops. The way Laurie Fortier portrays Sarah Gerard, Regan's mother, gives the family dynamic more emotional depth.
Talented actors like Justin Berti as Craig Gerard, Carl Bailey as Rick, Abner Lozano as Ranger Jude Rodriguez, and Cameron Richter as Tyler are part of the supporting cast. The storyline is significantly shaped by these actors, who also give the story levels of complexity.
In addition, the actors Huntly Plantz as Tween Boy, Savannah Williams as Lodge Concierge, Jacob Horn as Ranger Ward, and Mikey Gray as Car Rental Worker in the movie who is essential to the story as it develops. "Taken in Montana" aims to provide an engaging and immersive viewing experience with a diverse ensemble cast.
Taken in Montana Location:
The breathtaking Montana scenery serves as the setting for the thriller "Taken in Montana." The choice to shoot the entire movie in Montana, particularly in Big Sky and Bozeman, gives the story more realism and visual appeal.
The setting of the movie is heavily influenced by Big Sky, which is a place in Montana's Gallatin and Madison counties. The unincorporated census-designated area provides a beautiful setting that harmonizes wonderfully with the plot. Viewers may anticipate seeing the actors and crew shooting key scenes in actual businesses and locales in Big Sky. The total viewing experience is improved by being transported right into the center of Montana's natural splendor.
Visitors to Big Sky can engage in a variety of activities nearby, including hiking, camping, and recreational snowmobiling. The sense of adventure and danger that Regan has while looking for her missing parents is reflected in these activities, forming a thematic link between the setting and the plot.
Another Montana city, Bozeman, is important to the film's production. The county seat of Gallatin County, Bozeman, has a wide variety of settings that can be used for both interior and outside sequences. The Museum of the Rockies, Montana Arboretum and Gardens, Bozeman Public Library, Bridger Bowl Ski Area, Hyalite Canyon and Reservoir, and Glen Lake Rotary Park are just a few of the city's notable monuments.
Bozeman's geography has appeared in a number of films and TV shows, demonstrating the city's adaptability as a filming site. The usage of Bozeman's landscapes gives the film depth and realism and creates a seamless fusion of storyline and realistic locations.
These two beautiful Montana settings are combined in "Taken in Montana," which improves the visual appeal of the film and draws viewers into the intriguing world of Regan's hunt for her parents.
Conclusion
Finally, "Taken in Montana" looks to be an exciting and intriguing addition to Lifetime's library of captivating films. The movie has all the elements necessary for a compelling cinematic experience thanks to its carefully considered release date, great cast, and immersive filming locales.
While "Taken in Montana" has elements that can cause viewers to be reminded of actual events, it's important to keep in mind that the film is a work of fiction that screenwriter Brandi Sperry has skillfully fashioned. Although it is influenced by themes of kidnapping and unexplained disappearances, the tale is the result of imaginative speculation rather than being based on actual facts.
Given that "Taken in Montana" will be released on September 9, 2023, it will undoubtedly be a popular topic of conversation. It offers a fascinating escape into a world of mystery and peril. As you settle in to watch this gripping story, keep in mind that while it may bring up memories of actual events, it is still a masterfully written work of fiction that is intended to enthrall and entertain its audience. So get ready for an exciting adventure into the center of Montana, where mysteries and intrigue lurk around every corner.
Everything we know Kidnapping in the Grand Canyon Release Date, Story, Cast, Trailer, and Location