Sleeping With a Killer, Lifetime's newest true crime show is on the way. Lifetime has a long history of making thrillers and crime dramas, so viewers won't be disappointed by their latest move into the world of true crime, which has become very popular around the world over the years. Sleeping With a Killer goes into detail about a few sad real-life cases where people were killed by their partners or friends. In the UK, the true-crime show was called Green Eyed Killers. Read on to find out when Sleeping With a Killer will be on Lifetime, what it's about, and other important information about the show. When Sleeping With a Killer will be shown on Lifetime, what the story is about, and more.
Sleeping With a Killer Season 1 Episode 1 Release Date
On June 6, 2022, at 10 p.m. ET, the first episode of Sleeping With a Killer will air on Lifetime. The show has 26 episodes. Fans of true-crime dramas can watch the Lifetime Network to learn about some of the most disturbing and complicated cases that show the dark side of people. The series will look at all the different parts of a case and give a full picture of each one.
Sleeping With a Killer Season 1 Episode 1 Spoilers
The series focuses on some of the most shocking cases of people being killed by their partners, friends, or spouses. It looks in-depth at what led up to the terrible events, how the media covered them, how different things affected the trial and investigation, and a lot more. Sleeping With a Killer Season 1 Episode 1 title is Michelle Boat.
Who is Michelle Boat? Why did she Kill Tracy Mondabough?
An Iowa woman was found guilty of killing her ex-girlfriend husband's in 2020. In May 2021 56-year-old Michelle Lee Boat was found guilty of killing her husband's girlfriend 46-year-old Tracy Mondabough by stabbing her to death. Michelle Boat was upset that her husband of 20 years had left her for Mondabough. The newspaper said that Boat killed Mondabough with a knife after seeing her husband, Nicholas Boat, kiss Mondabough twice. The Ottumwa Courier says that Mondabough was stabbed to death while sitting in her truck in Pella on May 18, 2020. Her lawyer had argued before that Mondabough's death wasn't planned. Before the stabbing, Boat, and Mondabough got into a short fight she was what led to the killing. She went to her husband's job at Vermeer Corporation less than an hour before she killed Tracy.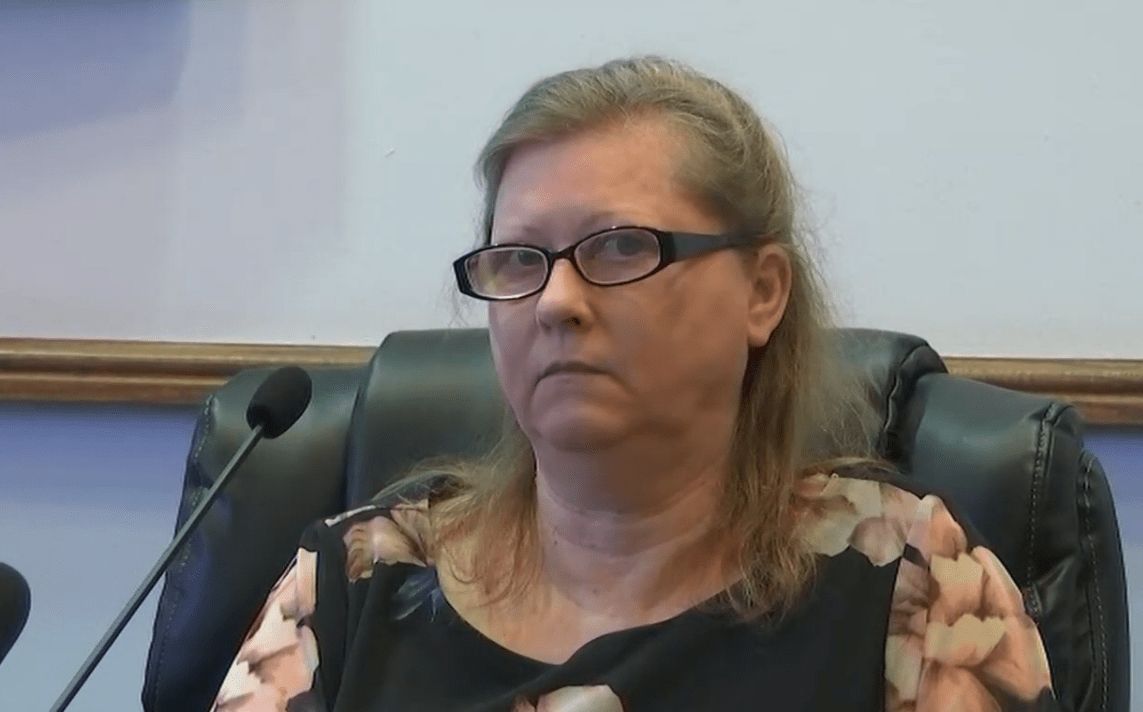 Jared Harmon, who works as an assistant prosecutor in Marion County said that when Mondabough was stabbed in her truck, she couldn't defend herself because she was wearing her seatbelt. He also said that the fact that Boat bought a knife, binoculars, and gloves showed that she planned to kill Mondabough. The county prosecutor also brought up the fact that Boat had sent threatening text messages before the fatal stabbing. "This was planned, plotted, and thought out ahead of time," Harmon said.
The jury took only 45 minutes to decide on a verdict that everyone agreed on. An obligatory sentence of life in prison without the possibility of parole follows the conviction. A sentencing date has not yet been set.
According to a press release from Lifetime in April 2022, this is how the show is described:
"Sleeping with a Killer examines real-life cases where jealousy pushes individuals to do the unthinkable. The docuseries focuses on ordinary people who have tragic endings at the hands of husbands, wives, former friends, and lovers." The description further reads, "The 26-episode UK series (formerly known as Green Eyed Killers) is a dramatic look at the events that led up to these life-changing moments and the setbacks that often occur in the cases until final justice can be served."
Executive producers are David Harvey, Dan Korn, and Di Carter, and Peninsula Television is in charge of making the show. The show will be sold for Lifetime by Orange Smarty.
Lifetime has more crime shows coming out.
Lifetime will air a bunch of other true crime shows besides Sleeping With a Killer. Some of these are #TextMeWhenYouGetHome, Phrogging: Hider in My House, and Meet Marry Murder.
#TextMeWhenYouGetHome looks at cases where people took women away, hurt them, or killed them. The series tries to get people to think about women's safety and the many problems they face when they're alone in public. After the sad death of a woman named Sarah Everard in London in 2021, the hashtag with the same name went viral.
Hider in My House looks at a number of strange and creepy cases of strangers living in people's homes without their knowledge. In each episode, the survivors talk about some of the worst things that happened to them.
Meet Marry Murder, on the other hand, is an interesting show about shocking real-life cases of people killing their husbands or wives.