Shining Girls, an Apple TV+ original series, has reached its conclusion. Kirby's (Elisabeth Moss) search for her assailant, a time-traveling serial killer, has come to an end. Get a recap of Shining Girls Episode 8: "30" right here. Find out what happens to Kirby, Harper (Jamie Bell), and the others.
The episode's conclusion takes place in Lake View, Chicago, in 1848, when Britta's husband (Ulrich Thomsen) first sees the mansion while seeking for flowers to preserve. He finds someone dangling from the ceiling and then a suicide note with the words "All Yours" written on it. After dragging the body outside and closing the door, the episode effortlessly switches to Harper, who has just killed Dan, entering the house. Grendel (Harper's dog) is sitting there, and Harper spots him. He gets Grendel out of the home and closes the door behind him after searching for any break-ins and wonders how the dog got in.
Jin-Sook panics over the real change and begs Kirby what to do. Kirby tells her to live her current life while he investigates. Jin-Sook is a mechanical technician at the Adler Planetarium, not a doctor. Kirby informs Jin-Sook, "This is who you have to be," before adding, "I've been many different versions of myself." Before rejoining at the newspaper offices, the two go their separate ways. Kirby has a desk, but Dan (Wagner Moura) has vanished. Kirby realizes that he has been discovered dead. He's being labeled a thief by the cops. Jin-Soon later informs Kirby that she went through her old belongings. Until the day of Kirby's attack, everything looks to be the same. That is to say, they are linked in some way and must be separated. Kirby is taken to the mortuary as reality shifts once more. She comes face to face with Dan's body and searches through his stuff. She heads to the mystery residence, carrying an old photograph with an address on the back.
Kirby discovers the pegasus figurines there. She keeps the one Harper gave her as a youngster with the others in episode 3. While Kirby and Jin-Sook adjust to their new situation, Harper interrogates Leo (Christopher Denham) regarding the tape's whereabouts.  Harper returns to the house with Leo with trepidation. Once inside, Leo asks Harper to transport him back to his 1920 house. When he refuses, a fight begins. Harper then stabs and kills Leo, shattering Kirby and Jin's reality.
Shining Girls Season 1 Episode 8 [Finale Recap] Does Kirby Really Break Harper's Curse?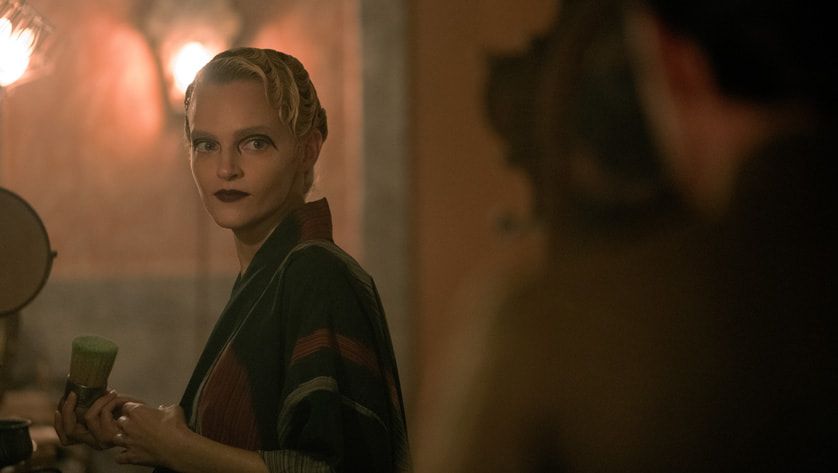 Kirby and Harper are finally in the same house. When Harper walks in the door, Kirby has the video playing. She catches him off guard, and the two battle until Kirby stabs him to death. Harper is suddenly transported to the year 1920. He's observing Clara's performance. He returns to her dressing room after the show, as he did in previous episodes. However, she anticipates Harper's response. Harper is ready to steal the watch once more. However, things aren't quite as they seem. The watch is on the bed this time. A Polaroid snapshot with the house's address is also nearby.
Harper and Leo return to the house, just as they did before. Kirby, on the other hand, is waiting for them. Harper is shot in the shoulder by her, and she tells him about his history. His mother didn't want him, and the nuns didn't either. As a result, he believes that the world owes him something and that he is entitled to anything he desires. Harper, perplexed, claims he is unfamiliar with Kirby. She then threatens him to go or she'll murder him as she has previously. Harper agrees, but his reality shifts in an instant. They didn't fight in World War I together, according to Leo. Meanwhile, Harper's victims are all still alive.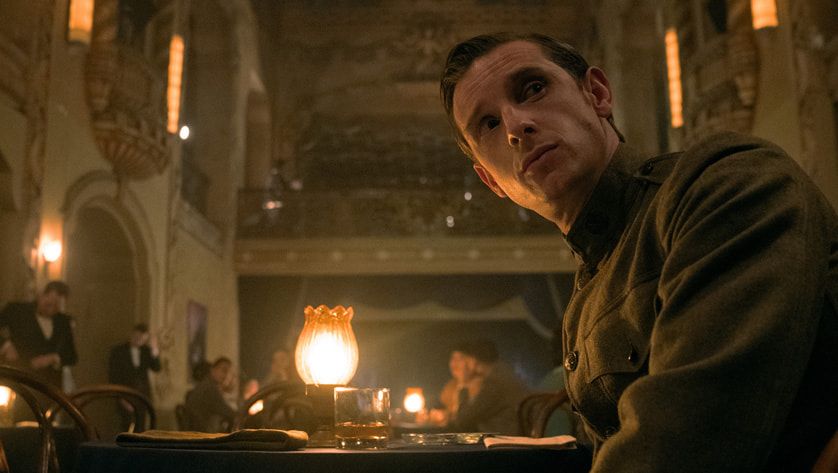 The waves of Kirby's crusade may be seen in the last moments of Season 1 of "Shining Girls." Julia Madrigal (Karen Rodriguez) and her father are seen having a good time. Summer Francis (Madeline Baird) is still alive and well, and she is living with her roommate. Jin-Sook is back as the Adler Planetarium's headline speaker. Kirby tracks down Dan, who is once again imbibing himself to death. She has a long conversation with him, which feels like a means of not only saying "thank you" for sticking with her through thick and thin, but also of trying to steer him away from the path of alcoholism. Kirby scribbles something in Dan's notebook that we don't see. Grendel is knocking at the door when she eventually arrives at the residence. she sits down with Grendel, clearly pleased with how things turned out.