Shining Girls explored Harper's past in last week's episode. We received a much greater understanding of how The House works, including how it corrodes the soul of whoever now "owns" it, in addition to witnessing how he moved from being a horrible person to a supernatural force of evil. What we do know is why Harper decided to go for Kirby in the first place. This week, we'll uncover why Harper chose the day and time he did to assault Kirby and his other victims. In the meantime, Dan and Kirby's inquiry will have some unexpected and explosive results.
Shining Girls Episode 7 Recap "Offset"
The episode begins on the day of Kirby's (Elisabeth Moss) attack. She meets up with her mother, Rachel (Amy Brenneman), unaware of her fate, and tells her how she is about to acquire her first byline, promising to attend her performance. But first, she goes for a walk with her pet dog. She walks by random people before tossing a ball to the dog. She's bleeding on the ground all of a sudden. When telling the narrative to Jin-Sook, played by Phillipa Soo, the two search for parallels. Jin then tells Kirby what the time-traveling serial murderer told her, who happens to be named Harper (Jamie Bell). Kirby will know when he feels something, Harper noted in the May 13 episode. Kirby ponders what it all means, assuming there's a link between the attacks and when reality shifts. When Jin-Sook inquires if Harper has already killed her, Kirby responds that he has, but not yet.
Kirby and Dan find out more about; How Klara died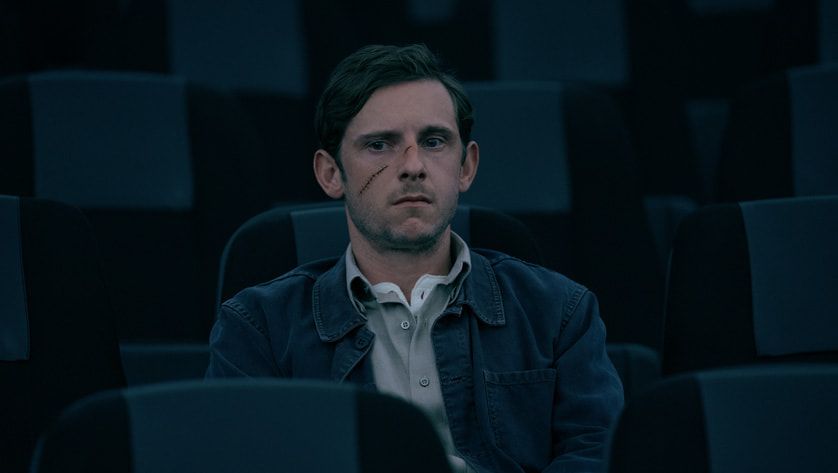 Klara (Madeline Brewer) time-traveled with Harper in the May 20 episode. She was not just his first victim, but she was also his first victim. Dan and Kirby set out on a mission to find Clara. They begin at Teeny's Meatpacking Company. They uncover Clara's body, which was discovered among gory animal entrails in 1920. They also notice Clara's union card, which includes a photo and personal information. Kirby and Dan also discover more about Harper at Teeny's. She and Dan arrive at a butcher's shop, where Kirby predicts that Harper used to work thereafter witnessing the accuracy with which a butcher guts a pig. Kirby notes that the way the meat is chopped in an 'X' resembles her stomach lacerations. They chat to the manager's brother about Klara's death, and he leads them to an abandoned section of the shop (where Klara's body was discovered) that has been abandoned for a decade. That, Dan and Kirby believe, is when Klara's body was discovered. It includes a snapshot of Harper that is nearly identical to the one taken the day he attacked Kirby. The deputy manager corrects them and informs them that Klara's body was discovered in 1920. A police report on Klara's death later reveals more details. She was discovered with a receipt dated April 15, 1981, with the address 4232 Clifton Street.
Kirby is "fired" by Marcus
The manager begins to recount the history of the butcher shop. Marcus gives Abby (Erika Alexander) Kirby's diary in an attempt to persuade her to grant Kirby an indefinite leave of absence. Marcus is sure that Kirby's inquiry into the serial killer case, along with Dan and Abby's influence, is destroying her head and that she needs to get away from it. Marcus answers with a heartfelt speech (beautifully done by Chalk) about how he doesn't want to lose Kirby to this probe when Abby says she doesn't want to see Kirby's private correspondence. Dan and Kirby debate whether the man on the identity card they obtained from the butcher's store is Harper or a relative of his, as they are still unable to grasp the concept of time travel. Kirby, on the other hand, is certain it's Harper. Abby fires Kirby from the office. She has been placed on indefinite leave, according to the law. However, this effectively indicates she has been sacked. Dan becomes enraged when he learns of it since Kirby is the face of the inquiry, and he thinks that if she is removed, everything would fall apart. Dan begs Abby to reconsider her decision to shut down Kirby, but she refuses. He even tries to explain the time-traveling hypothesis to Abby, but she isn't interested. When Kirby arrives at her desk, her belongings are gone. She assumes reality has altered. Marcus emptied her desk because he dismissed her. Kirby promises Marcus she'll keep investigating. Marcus tells her she's ruining their good life. Kirby claims it's not her life. She tells Marcus she'll pick up her things later. Kirby tells her mother that Harper attacked her because he knew she'd earn a byline.
Shining Girls Episode 7 Recap – Is Dan no longer alive? Who killed Dan?
Dan and Freddie receive a letter from the records office with Klara's old auditorium's address while waiting for Kirby. Jin-Sook attends her party, much like in Episode 1 of "Shining Girls." Someone alerts her to the Ogden live stream issue, as in the first episode. She runs to the telescope room like in the first episode. But something irks her, and Harper doesn't appear exactly like in the first episode. Kirby appears to protect Jin-Sook with a knife. They enter the auditorium. Dan tells Freddie to wait in the car while he looks around. Kirby wonders why Harper didn't fight Jin-Sook in the planetarium. Jin-Sook leaves Kirby for her seminar for unknown reasons. Harper kills Dan. Dan grabs Harper's jacket while falling and Harper leaves him to die.
Shining Girls Episode 7 Recap: Is Jin-Sook no longer alive? What Happened to him?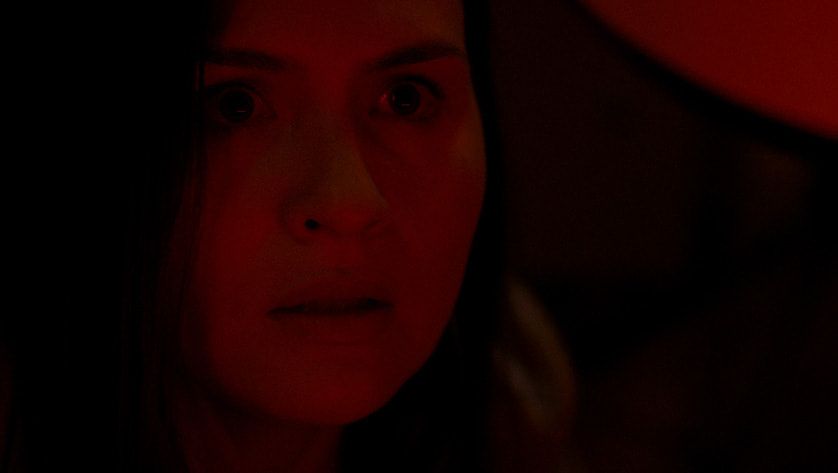 Jin-Sook is barred from entering the conference room. Jin-reality Sook's changes when Gary is the keynote speaker. Kirby and Jin-Sook are now two-of-a-kind victims of Harper's onslaught and his ability to modify reality. Freddie catches Harper wearing Dan's jacket. He asks Harper why he has it. Harper doesn't answer, tells Freddie to take care of himself, and leaves with blood on Dan's vehicle window.