The Resort by Peacock must be one of those programs that viewers unintentionally become enamored with after seeing it once. The episode does provide us with explanations and a partial resolution to the main mystery, but it omits some of its more personal and tragic thematic elements from a meaningful discussion. (tvacute.com) Here is all the information you require regarding "The Resort" season 1 episode 8 "The Disillusionment of Time" conclusion.
The Resort Season 1 Episode 8 Recap
Violet finds Sam's shoes and leaves a note for him after waking up in the bush. Violet travels alone to Pasaje. As the scene shifts to the present, Emma, Noah, Baltasar, and Murray all enter the subterranean bunker along with her as she descends on its entrance. The cave is now submerged in water as the four of them enter it. They quickly locate a raft, though, and use it to paddle through the pitch-black cave until they reach a clearing. They all ponder whether this is Pasaje, but they are unsure because neither their bodily nor mental states appear to have changed. Emma and Baltasar decide to split into two groups of two after finding two distinct tunnels after a little more searching, with Noah boarding with Emma into the first tunnel.
Sam wakes up fifteen years ago as a storm and rain are coming, only to discover Violet is no longer there. While the water inside the cave was quickly filling, Violet, on either hand, had dove deep inside. Murray admits to Baltasar that he quit looking for Violet at a certain point in the current timeline. He claimed that despite his best efforts, he was able to keep himself busy with other activities, but after the pandemonium subsided, he did return to Violet. Following his confession, Murray and Baltasar discover some eggs. Baltasar experiences his own challenges in the second tunnel as he comes face to face with the actual yellow snake that serves as his family's symbol while Emma is on a journey that will change her life in the first tunnel.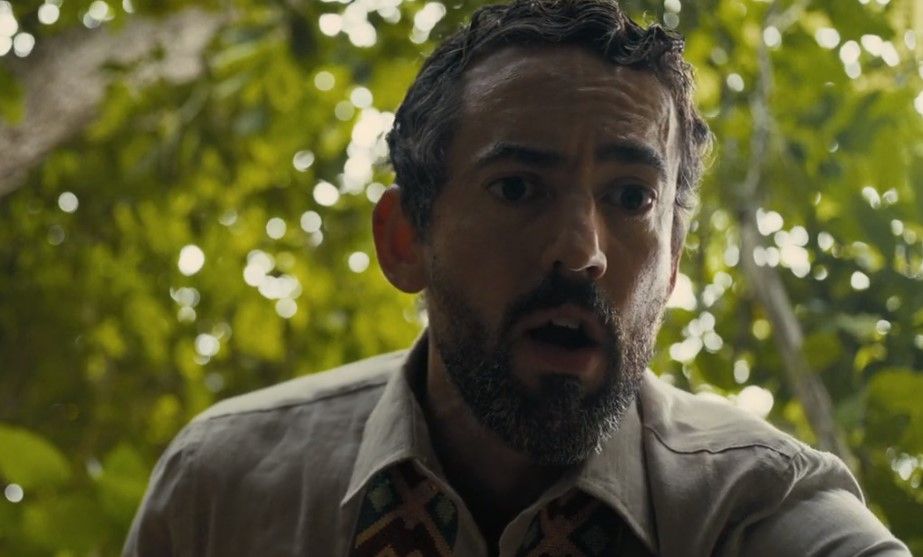 Sam discovers Violet in the gloomy cave as the water is beginning to fill. She responds that she left a note for him when he asks her why she left him behind. She responds that it doesn't really matter when he asks what it stated .  They feel trapped and fear for their life as the water keeps rising and Sam can't seem to discover a route out or even the way he entered. Emma and Noah experience a period of feeling stuck in the present before Emma catches sight of a very narrow tunnel at a tremendous height. She climbs to the top with Noah's assistance and enters, only to discover that it gets progressively smaller as she gets closer. He isn't able to follow up since it is too high, but she asks him to when she returns. Of course, he can't get there because Emma must carry on her own for the final leg of the journey. She moves forward alone and eventually becomes stuck between two boulders, unable to go forward or back.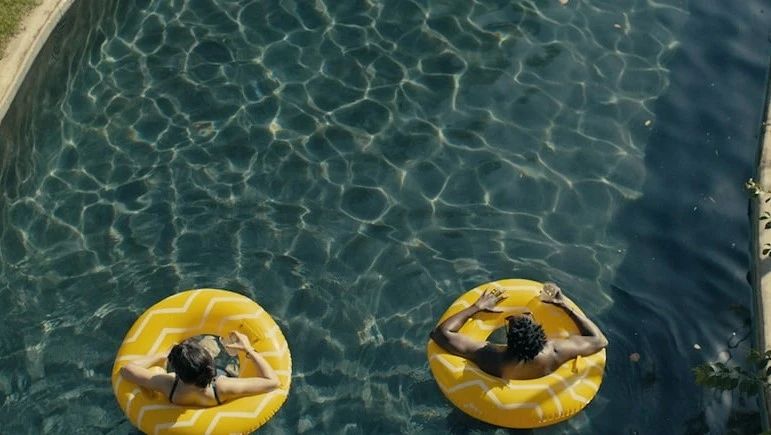 The episode ends with Emma trapped and hyperventilating and Sam and Violet on the verge of dying due to the rising water level. The show eventually delivers the knockout blow that connects the two timelines. When Emma shuts her eyes to hear her kid scream, a fleeting moment occurs. At that point, Emma musters all of her strength from her sadness and pushes over the obstacle that had been holding her back. She passes through and comes at a spot where she observes a pool of white liquid with Sam and Violet's suspended bodies floating inside of it. They don't feel dead, despite the fact that they appear to be. Emma comes to realise that she has finally arrived to Pasaje, a room outside of time, and the white liquid also feels like the kind of time gate that we had been anticipating from the very first episode.
She hears her child laughing as she bends over on her knees, bends down, and stares at the pool of white water. She chooses to remove each floating body one at a time while grinning. She first takes out Sam and then Violet, absolutely astonished at the thought of such a thing happening. In the following scene, Violet and Sam emerge from the tunnel, leaving Murray and Baltasar completely speechless. Sam tells Baltasar that it has only been  minutes for them floating inside, whereas it has been 15 years outside, while Murray breaks down and clutches his daughter closely.Baltasar tells Sam what really occurred while they were floating, but he replies that he doesn't recall and inserts his fingers in his ears , left Baltasar with a whole new set of puzzles to solve. None of them are able to make sense of this predicament. When Emma inquires if Violet saw her mother when she was in there, Violet agrees and explains that it still aches.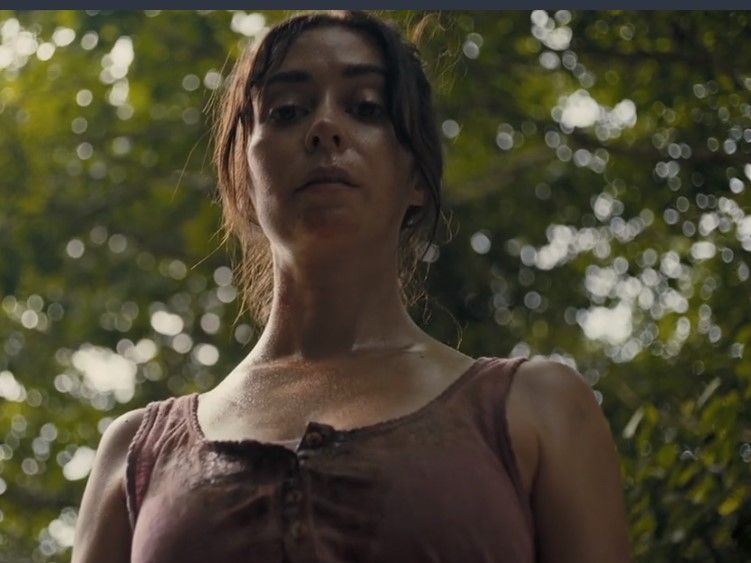 Emma sobs and comforts her by claiming that things will get better despite all the pain still present, while also subtly trying to persuade herself to move over her own loss. Then, while Noah questions Emma about why she did not jump into the ocean herself, they shoot flare guns to signal for the helicopter to take them up. She responds that she did not want to lose those "15 years with him" in response. When Luna and Baltasar are enjoying a drink, the season comes to an end. Baltasar suggests that they return to Pasaje and attempt entering for few seconds to observe the results. Baltasar hands Luna a message and says farewell after learning that she isn't interested.
As he walks away, we notice that the silhouettes of the trio (Luna, Baltasar, and Alex) are sewn onto his freshly-made suit. Opening the note, Luna initially reacts with astonishment before chasing after him. it would certainly allude to a different mystery in which Baltasar and Luna make some sort of effort to track down Alex. Maybe he is also trapped in some way in the space between time, and for reasons that are only known to the creators, they were unable to locate him this time. The Resort will undoubtedly have a second season.