The third season of
"Tom Clancy's Jack Ryan"
on Prime Video follows the main character to Europe where he becomes involved in political unrest with Russia at its center. Jack
(John Krasinski)
learns that a group of individuals is attempting to launch a plan that is meant to set the course for events that could potentially result in the Third World War. The Russian defense minister was assassinated in front of the Czech Republic's president, Nina Hoss, and her detail member Radek killed the shooter.
Jack works quickly to prevent the Czech Republic's Sokol nuclear weapon from exploding. In a fatal reckoning, Petr (Peter Guinness) and Luka's dark pasts are revealed.  Jack works with Luka in Moscow to reveal the high-ranking cabal insiders who are now running the covert Sokol plot.  (tvacute.com) Here is all you need to know about the conclusion of Jack Ryan Season 3 Episode 8 in case you missed any of the exciting moments.
Prime Video's Jack Ryan season 3, episode 8 Recap  "Star on the Wall"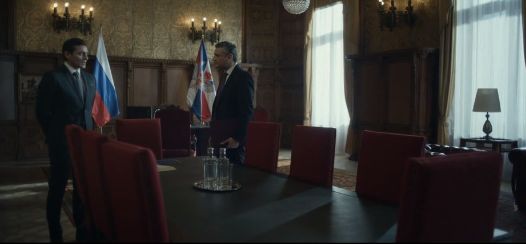 While attempting to board the Naval Warship, Jack is given a ride by several Army Rangers in a helicopter. Jack cannot board the ship because of the United States Commander. The Ranger then inquires of Jack how crucial it is for him to board that ship. Jack's reply? The man says, "Life or death." Tossing him into the water, the Ranger. Bennett, the ship's commander, is now mandated by law to pick him up. The officer doesn't want to hear about any disputes when Jack boards and put on some dry clothing, and he also doesn't want Jack to advise him not to engage in hostilities with Russia. Jack's reply? Nothing about Russia is mentioned in the Commander's argument.  A petty officer then alerts them to the approach of a Russian ship. Jack responds to the officer's inquiry as to why that worries him. Intentionally escalating tensions in the Baltic was the unconstitutional coup taking place in Russia. Before she can say anything else, Jack explains that the "Fearless" is a lone ship, and the coup hopes that its Commander would adhere to his regular rules of engagement. Additionally, Jack informs him that the coup has a psychological profile on him and is aware of how easily he can predict their every move.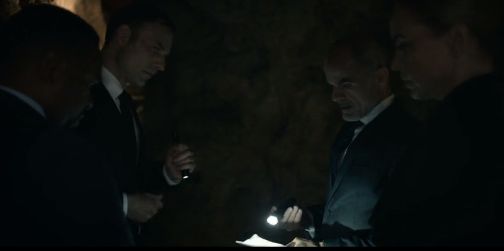 Luka
(James Cosmo )
is currently aboard the Russian vessel being led by Captain Antonov, an old comrade. He is seated there with an armed guard when he enters his target's quarters, and he is carrying a weapon. The next step is to arrest Luka. To remove Surikov from office, Petrov calls a meeting of the cabinet. James Greer (
Wendell Pierce
) breaks into the Kremlin illegally, writes down a number on a piece of paper, memorizes it, and burns it. He then purposefully enters the erroneous passcode into a security door, alerting Kremlin guards to arrest him. In order to meet the Russian President, Mike November
(Michael Kelly )
and Alena Kovac are finally led through a rear entrance.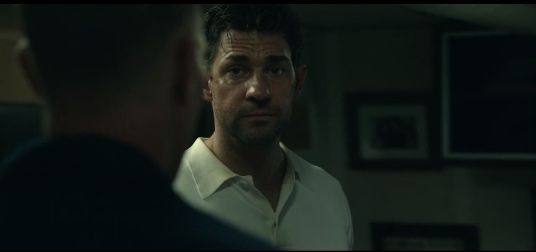 All of this has been planned out to prevent the "Crossbow" coup, and Jack Ryan is the key component. The executive officer is the only person on the ship with the authority to disagree with and overrule Captain Antonov, and he is the one protecting Luka. He says, "Don't you think that's strange." At the Kremlin, James Greer is being held, and Petrov enters. In order to put an end to the chaos, James  Greer says he is here to offer him asylum and an apartment in either New York City or Miami. James Greer claims to be aware of the coup. The recording of Petrov discussing the strategy to remove him from power and restore Russia to its former glory is being played at the same time by Alena Kovac and Mike November in the Russian President's office.
A domino effect results from this. Petrov is informed by a Kremlin operative that the President wants to see him. He now exudes worry as he leaves, makes his way up a short flight of steps, and comes face to face with Surikov's security squad on all sides. Before he can fire, he is shot dead after grabbing a gun. After being released from his cell, Luka is led by the executive officer to the bay where Captain Antonov is beginning to fire upon the American warship. Without instructions from the command center, Antonov is unable to explain to anyone why he would initiate this action. When firing on the ship, Antonov defies his second-in-command. To take out the armed missile, Bennett launches countermeasures.
As a result, the United States has little time to defend itself and must shoot now. The President has also given them permission to attack if they are fired upon. Ryan begs Bennett not to fall for the trap, but Bennett won't listen and is following orders. Finally, Luka is able to inform the Warship that Captain Antonov has been arrested, the second in command assumes control of the ship, and Antonov is brought into jail. Is Russia at war with the United States? Ryan makes sure to ask Luka directly. That is up to you, Luka replies. Bennett pauses before deciding not to attack the vessel known as the Fearless.
[Season Finale] Jack Ryan Season 3 Episode 8 Recap: Ending!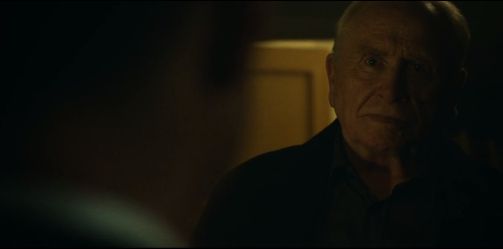 Luka arrives home at last, brews some tea, and writes Jack a letter. Then he feels like someone is knocking on his door. When he opens it, a Kremlin agent who appears terrified is standing at his door. Luka reassures him that he won't cause him any trouble in order to calm him. He may not have led an honorable life, but perhaps he did enough to pass away with it, Luka writes to Jack in the letter. In the final scene, Luka is being led into the Kremlin.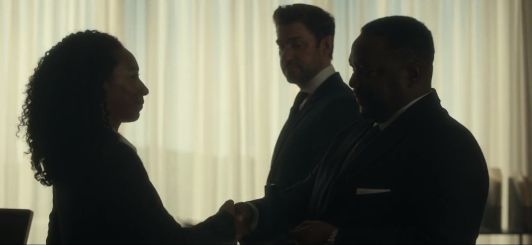 Elizabeth is appointed the director of the Central Intelligence Agency at the end of the season. For their bravery, she presents Greer and Jack with medals. What honors does Jack receive for his bravery? The bronze "Intelligence Star" is awarded for "voluntarily performing acts of bravery in dangerous situations or for remarkable achievements or services rendered with distinction under circumstances of considerable risk." As they leave Langley's front door, Jack and Greer pass the stars painted on the wall.