Deadloch, the thrilling and hilarious masterpiece, is an extraordinary eight-part television series set to captivate audiences in 2023. Created exclusively for the esteemed platform of Amazon Prime Video, this Australian gem is the brainchild of the brilliant comedy duo, Kate McCartney and Kate McLennan.
The mystery-comedy series "Deadloch" takes place in the Tasmanian town of Deadloch. Two female detectives, Eddie Redcliffe (Madeleine Sami ) and Dulcie Collins (Kate Box), are tasked with cracking the case after a local man is discovered dead on the beach. Eddie is a gruff investigator from Darwin, while Dulcie is a thorough local sergeant. Their energetic junior constable, Abby, joins them. The detectives must put aside their differences and work together to find the killer as the community prepares for the Winter Festival, a significant occasion.
The finale episode 8 provides a complex web of contradictory information, which makes the investigators Eddie and Dulcie's inquiry more difficult. They do, however, solve the case in the end. Dulcie and Eddie discover they have been duped after watching the previous episodes since the killer turns out to be a male looking for attention rather than a lady, which adds an unexpected twist.
Deadloch Episode 8 Recap
A nude man is seen running from the hills toward Deadloch at the start of the episode. All the suspected women are collected in the town's football club because the police precinct is too tiny to hold them. Hastings is still certain Skye O'Dwyer (Hollie Austin) is the murderer even after she manages to elude police capture. Skye's pregnant girlfriend Nadiyah Zammit (Mia Morrissey)  admits to Dulcie that they fought and she left in her car as a result. Victoria O'Dwyer (Kris McQuade) is questioned by Dulcie and Eddie about a night she visited the hospital and left her boots in a car that was later discovered in Deadloch.
Surprisingly, Margaret Carruthers's brother William, who is said to have left Deadloch for Ubud, is listed as the owner of the vehicle on the registration. Victoria can't remember who was at the wheel, but she does remember a song that was playing. After questioning the women without authorization, Dulcie and Eddie are removed from the case and are left to carry out their own investigation.
Phil McGangus (Shaun Martindale), who escaped the assailant's grasp and arrived at the police station, is recognized as the nude man. He can't speak about what he saw because his tongue has been severed. Hastings follows Skye's and the men's phone locations, which are found in the water close to the Melbourne ferry route, believing it to be Skye's doing. Dulcie and Eddie decide to go there themselves after hearing this. Sven, in the meantime, finds out that the license registered in William's name has been inactive for many years.
Faye, Tammy's mother, is in a legal battle with Margaret (Pamela Rabe) over who owns the land, and Abby Matsuda (Nina Oyama) questions her about it. Abby finds out that Margaret stepped in when William would have had no difficulty giving Tammy's family the land back. William is not in Deadloch or Ubud, further research finds. When Margaret learns about William's disappearance in Ubud, she doesn't seem very concerned.
When Dulcie and Eddie confront Mona, the owner of the gas station, she admits that the bus driver was wearing a gas mask. This implies that the bus's driver rendered everyone unconscious before heading toward the water. Mona reveals that the bus was actually traveling toward Deadloch and not away from it.
On their way back to Deadloch, Dulcie and Eddie spot tire prints on the road, and as they pursue them, they come to a bus that has been driven into a river from a cliff, perhaps killing all the men aboard. Eddie laments Ray's passing because he was also aboard the bus. However, Abby presents CCTV evidence that reveals an empty bus, indicating that the driver removed the men from the vehicle and then dumped it. This may indicate that the men are still alive and detained.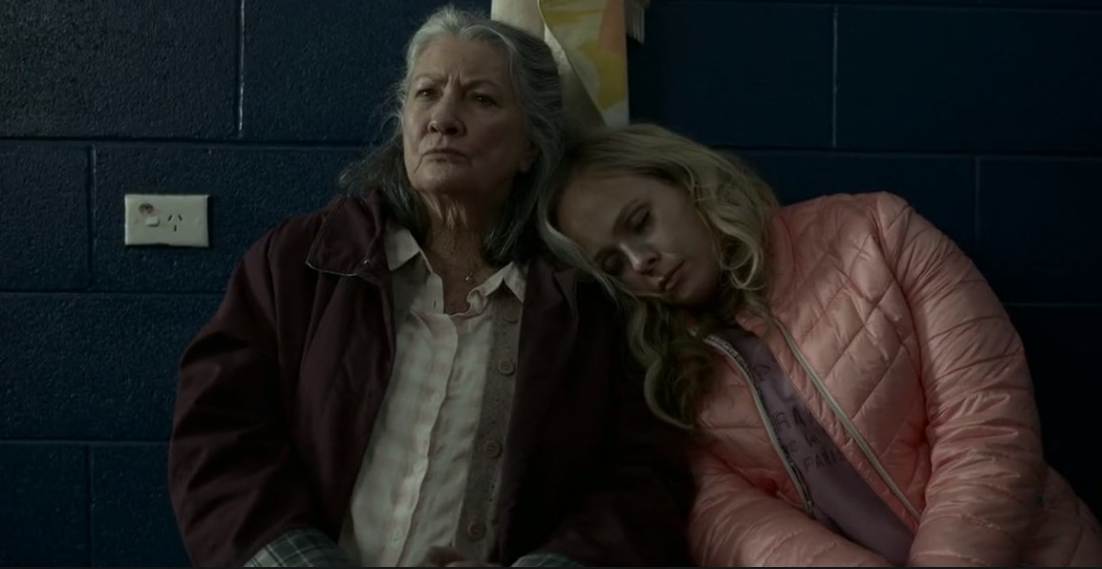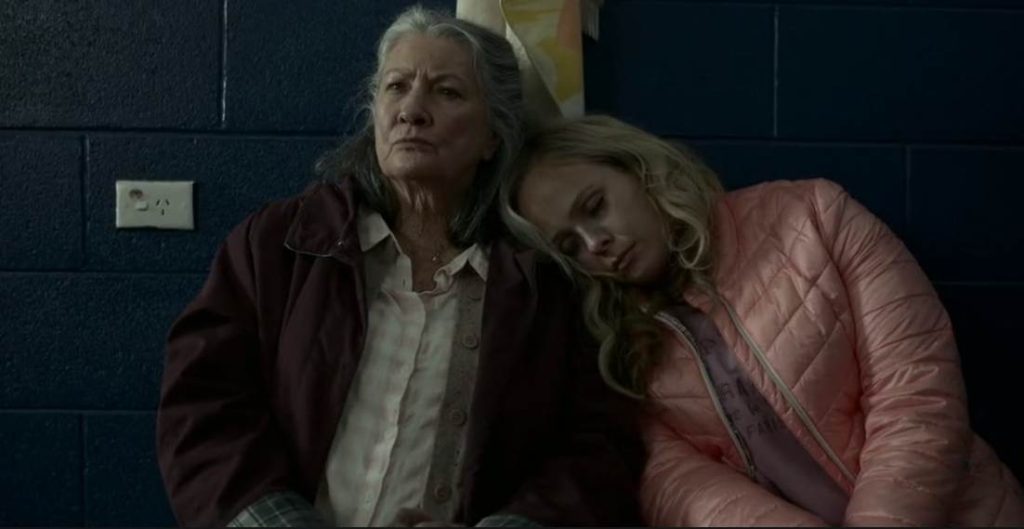 Faye and Abby's chat is overheard by Tammy Hampson (Leonie Whyman) and Miranda, who discovers a link between Carruthers Island and the alleged murderer, William. They travel to the island out of curiosity and find Margaret almost dead after being bitten by a snake. They find Margaret sitting next to a recently dug grave with a skeleton wearing William's shoes while assisting her. They come to the conclusion that Margaret was responsible for her brother's passing since he was ready to give Tammy's family their due land. Margaret shoots at Tammy and Miranda as they try to flee, but she misses, letting them get away. Sadly, Margaret's snakebite results in her death.
A woman offers aid to Sven by charging his phone. She reveals to him that she was given the assignment to deliver Skye's car to the ferry, where the men's phones were discovered. Sven recognizes it's a scheme to implicate Skye and presents proof that the car was put on the ferry by someone else. He tells Dulcie and Eddie that Louise McEwan, a deceased prostitute from Sydney who Dulcie and Hannah had previously looked into, had booked the Airtasker.
Dulcie travels to Deadloch Hill, where the assailant might be keeping the victim's hostage. She requests that Hannah email her the final details they have about the Sydney killer. Dulcie makes the connection between the Sydney killings and Deadloch after understanding the murderer favors society's undesirables. The killer, who was initially interested in prostitutes, later turned their attention to abusive men in Deadloch.
Eddie, her old companion in the investigation, gets a call alerting her about Bushy's passing in the meantime. Eddie is determined to look into the matter because she suspects foul play, but she is confident that she and Dulcie are close to catching the murderer. Eddie raises doubts when he finds Ray's ostensibly dead donkey living. Ray Pies, Eddie's boyfriend, is the assailant, as revealed by Hannah's description, which she gives to Dulcie.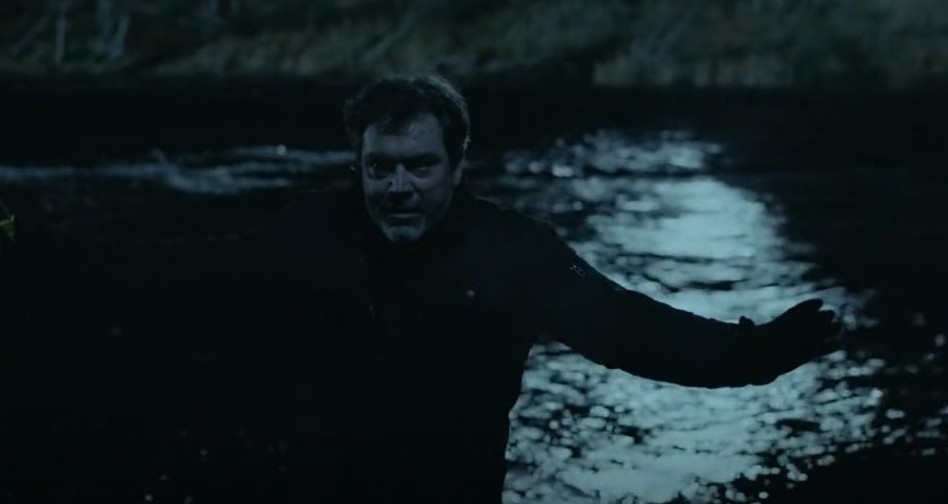 Ray's identity as the serial killer is made clear in the climactic scene of "Deadloch." He has been imprisoning James, Skye, and other men in a stable. James had created havoc since he couldn't keep quiet, which prompted Ray McLintock (Duncan Fellows) to amputate his tongue. In the Deadloch hills, Dulcie, Eddie, and Abby locate the stable and face Ray. When Dulcie tries to catch him, she gets stabbed in the stomach.
When Cath (Alicia Gardiner) and the other women reach the stable, they discover Dulcie there in terrible condition. Dulcie and Cath, a medical practitioner, reunite after Cath cures Dulcie's wound. Eddie pursues Ray to the lakeside, where he confronts her about his plans to avenge persecuted women and holds her at knifepoint. Eddie contends that women are capable of self-defense and don't require violent rescue. Eddie is saved by Dulcie just in time, and the two of them follow Ray. Ray tries to flee by diving into a creek, but he is murdered when a branch impales him.
Since the Sydney murder inquiry, Ray has been identified as the murderer. He had relocated to Deadloch to pursue abusive males after being moved by Skye's feminist speech. The Deadloch Killer and the town's racist land speculator are no more thanks to Ray and Margaret's death.
Deadloch Episode 8 Recap: Ending Explained!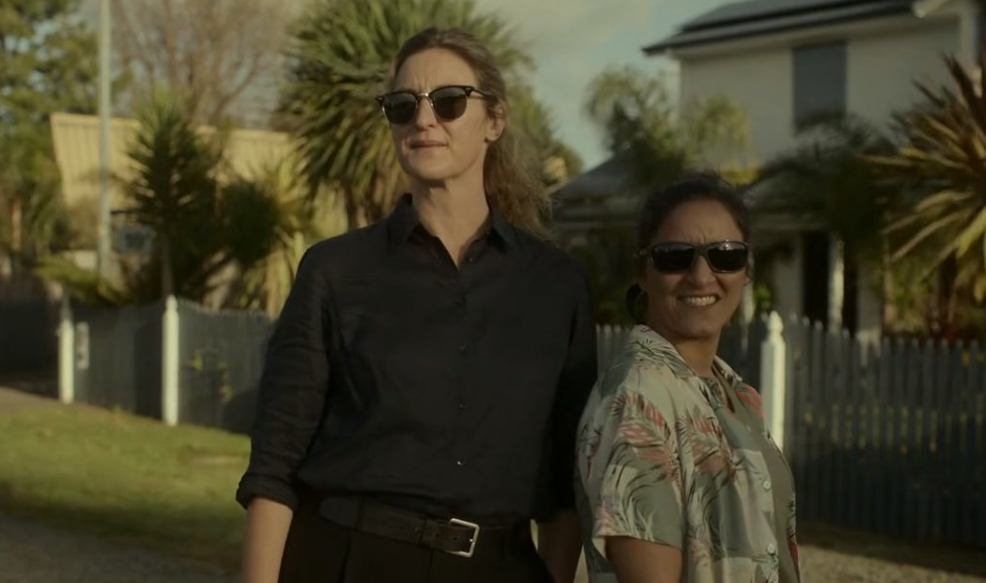 The episode fast-forwards by two months and shows Tammy accomplishing her ambition of leading the football squad. She had previously experienced discrimination and haughtiness from the club's boys. Abby gives off the impression of being a strong, self-reliant lady, suggesting that she might be involved in forensics or that she might replace Dulcie and Eddie as the new detective in town.
Men who had their tongues amputated, like Phil McGangus and James, have lost their haughtiness. Dulcie and Cath come to an understanding and relocate to Darwin. Dulcie and Eddie start a new inquiry in Darwin as a result of the unsolved death of Bushy. As their friendship has deepened, Cath's doubts have been dispelled and she has become more tolerant. The show finishes on a hopeful tone, indicating the potential for a second season of "Deadloch."