SEAL Team Season 6 Episode 2 "Crawl, Walk, Run" picked up three months after the attack on the team, and while it did assist in the progress of several of the stories. The Bravo crew is still processing what transpired. Three months have passed, and Clay is readjusting to life, with Sonny making sure to be there for him. Clay has trouble walking and spends the entire episode attempting to improve. He finally comes to that. www.tvacute.com provides a comprehensive recap on this page.
SEAL Team Season 6 Episode 3 Recap "Growing Pains"
SEAL Team Season 6 Episode 3: New Mission
SEAL Team Season 6 Episode 2 Recap
Clay is receiving physical therapy, wearing a prosthetic limb, and using mirror therapy to ease the anguish from his missing limb. Sonny (AJ Buckley) has gone above and beyond to assist him. Clay is anxious to advance in his recuperation and won't take any nonsense from anyone. Therefore, Clay insists on giving it a go for a minute when his therapist tells him that he wants him to be capable of standing for five minutes by next week. He stumbles and receives advice from his therapist. While he has seen his squad since he returned, he meets Trent (Tyler Grey), who has been recovering from his own injuries, for the first time at the bar in those three months. As Clay arrives in a wheelchair and they discuss his future with Green Team, there is some awkwardness, but soon they are all laughing and having fun as normal.
Although Jason was providing Clay space because he seems like he's a memory of what he lost, Clay won't allow him to think this way. Jason blames himself for not reporting his TBI and getting Bravo put out of rotation. Jason is instructed by the man as he points to the bar's wall: "You want to think of yourself as the ruler of everyone's universe." "My image would be displayed there if it weren't for you. Brian would never meet his father, and Stella would become a widow. You broke up that altercation and rescued me. Life is more than just getting by. And Clay isn't given up on operating once more, noting out that other people have done so after losing limbs. Davis is determined to report the issue, but she is being steered in a very other direction. Davis informs Jason that he requires clarification and that considering all the major scandals, Bravo Team may be phased out.
Even though the squad is currently one man short, and according to Sonny, "without Clay, Bravo isn't Bravo anymore," they are nevertheless able to successfully complete their objective. However, they should be concerned because at least one team would be disbanded, and Ray (Neil Brown Jr.) warns that they would be mistaken to believe it wouldn't be their squad. After all, during their most recent few operations, they have been bombed twice. Although Sonny has had bad luck with women, he is confident that Davis is the one he has been waiting for his entire life. Bravo is "part of the conversation," as Davis (Toni Trucks) acknowledges to Jason when Jason finds him at the base one night unable to sleep. He wishes her luck and says, "see you around… hopefully," before she returned to work. Uh-oh?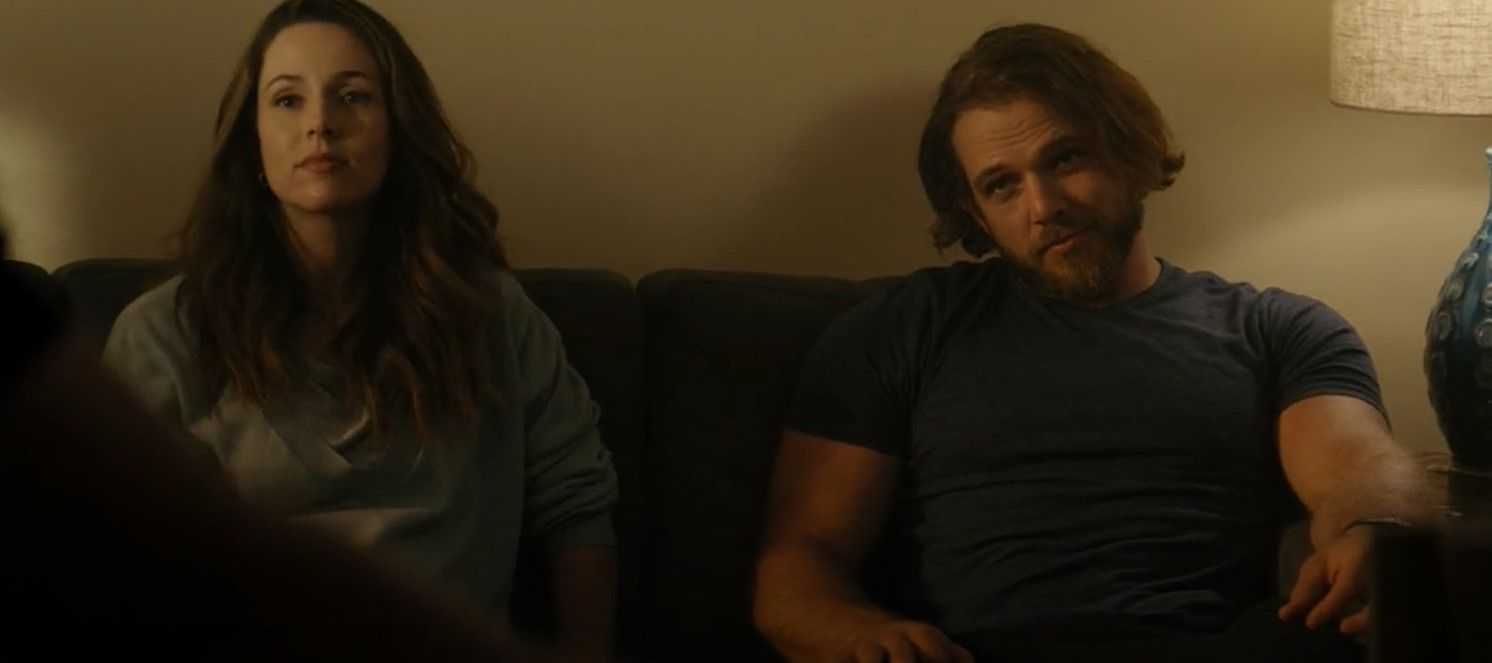 The reason why Jason and Mandy's relationship is at last improving is that he communicates, expresses his emotions, and considers the big picture. Mandy admits she has a fascinating new job as Jason and Mandy discuss the future of the Bravo Team. She offers to stay and spend more time with Jason instead of leaving, but he declines. After Sonny sent her a video from PT, Stella (Alona Tal) pulls him out for pushing himself too hard, but Clay is adamant that he's doing OK. Additionally, he refuses to accept her assistance when he struggles to stand up without the walker. Though initially, he continues to fall, by the end of the episode, he has managed to stand for two minutes.