On January 14, Discovery+ debuted a two-hour documentary as part of their Shock Docs series in honor of the new "Scream" Movie "Scream: The True Story."
In 1994, an episode of ABC News' "Turning Point" about Rolling Stones inspired screenwriter Kevin Williamson to write "Woodsboro Murders," which became the basis for the film "Scream."
A scary documentary, rather than a scary film, maybe more terrifying. Paranormal investigator Steve Shippy and psychic medium Cindy Kaza delve into serial killer Danny Rolling's dark past in Scream: The True Story. Scream, a 1996 slasher film, was based on the serial of murders committed by "The Gainesville Ripper."
The duo will be the first to perform a paranormal investigation at the campsite near the University of Florida campus where the murders occurred, as well as at his childhood house, where current homeowners claim to be experiencing intense poltergeist activity.
Danny Rolling is named as a prime suspect in the Grissom and Gainesville murders in a piece published in The New York Times on January 25, 1991.
The new film is available in cinemas everywhere, and the documentary is available on Discovery+ with a subscription.
Who is Gainesville Ripper?
Wes Craven's "Scream" debuted in theatres in December 1996, revitalizing the slasher film genre. In August of 1990, a vagabond in Florida murdered five college students over the course of three days, inspiring this now-iconic piece of cinematic history. Danny Rolling, a Shreveport native, is the drifter.
What did he do in Louisiana?
Danny Rolling's reign of terror began in Shreveport, Louisiana, in November 1989, when he stormed into Julie Grissom's home and murdered her, her 8-year-old nephew, and her father.
On Feb. 13, 1994, during his trial in Tampa, Fla., Danny Harold Rolling was shown in a file photo pleading guilty to the serial murders of five young women at the University of Florida in Gainesville. On October 25, 2006, rolling was carried out.
Rolling fled to Florida in May of the following year after shooting his father, a Shreveport police officer, and perpetrated the acts that earned him the moniker "The Gainesville Ripper."
What exactly happened in Gainesville? Devil in Gainesville
Rolling murdered five students (one from Santa Fe College and four from the University of Florida) in Gainesville, Florida, in August 1990. He decapitated one of his victims.
Rolling broke into the apartment of Sonja Larson and Christina Powell, both 17. He saw Powell sleeping on the downstairs couch but chose not to wake her up, instead of exploring the upstairs bedroom where Larson was also sleeping. Rolling stabbed Larson to death after taping her lips shut to stop her screams. She died defending herself.
In the basement, Rolling shackled Powell, shackled her hands behind her back. He raped her and stabbed her five times in the back. He showered before leaving.
On August 25, Rolling broke into Christa Hoyt's apartment, tearing open a sliding glass door with a Ka-Bar knife and a screwdriver. He waited in the living room for her to return. When Hoyt entered the apartment at 11 a.m., Rolling ambushed her and choked her. He then taped her mouth shut, shackled her wrists, and carried her into the bedroom where he raped her and cut her clothes off. He stabbed her in the back, causing her heart to burst, as in the Powell murder. Rolling returned to his campground without his wallet. He returned to the crime scene, where he decapitated Hoyt's body and posed her head on a shelf facing the corpse.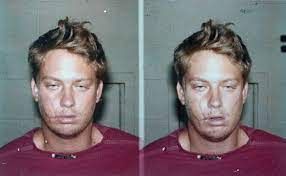 Several days after the murders, several students changed their normal routines and slept in groups. Due to the early start of the autumn semester, some students dropped out or transferred. Tracy Paules, 23, shared a room with Manny Taboada, also 23.
On Monday, August 27, Rolling re-entered the flat by prying open the sliding glass door. After a scuffle, Rolling killed Taboada in one of the bedrooms. Paules went down the hall to Taboada's room and spotted Rolling. She tried to lock herself in her room, but Rolling smashed the door. Rolling raped her, then turned her over and stabbed her three times in the back. Rolling staged Paules' body but left Taboada in his death position.
Is Danny Rolling has a personality disorder?
Danny Harold Rolling claimed that another personality named "Gemini" drove him to do the Florida murders when he was ultimately apprehended and charged over two years later. Rolling pled guilty to his crimes in February 1994, as his mother told the jury about the abuse he had endured at the hands of his father. Several doctors testified that Rolling had a serious personality disorder, but that he was aware of what he was doing when he committed the atrocities.
Is Danny Rolling still alive?
Shreveport serial killer Danny Rolling was charged with the five Gainesville killings in November 1991, and he was sentenced to death in 1994, according to the Florida Times-Union. He was executed by lethal injection on October 25, 2006. He chose to sing a gospel song instead of acknowledging or speaking to the relatives of his victims in his final moments.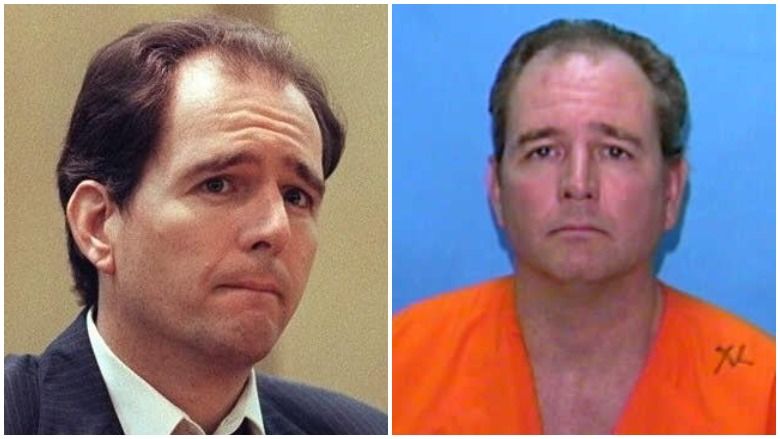 He did confess to the killings of William Grissom, 55, his daughter Julie, 24, and Grissom's 8-year-old son Sean soon before his death.
"It was my hand that stole those lovely lights out of this awful black earth," Rolling told his spiritual guide, according to the Miami Herald. I wish I could bring them back with all my heart and soul."