Robert McCaffery Murder – Season 18 Episode 56 of "Dateline" on NBC, titled "Circle of Friends," explores the events surrounding the death of 17-year-old Robert McCaffery in Plainfield, Connecticut, back in April 1998. Originally broadcast on July 23, 2010, this episode focuses on investigating the crime.
Despite police claiming to have apprehended a killer within two days, conflicting witness accounts and lack of forensic evidence cast serious doubt upon this claim. Throughout this episode, viewers hear from various individuals involved in the case, including witnesses, victims' loved ones, and legal representatives, providing valuable insights for those seeking further details.
The Murder of Robert McCaffery
On April 18, 1998, Robert "Rob" McCaffery experienced something unusual when his mother, Nancy McCaffery, had to make five attempts to wake him up. However, that morning, he had plans to visit Townline Auto Danielson, where he had been working for three months, as soon as 10:00 am came around – something his mother usually succeeded in doing once or twice each morning!
Rob's hard work had earned him a $1 raise, and he had dedicated long hours, working after school and on weekends to pay off his truck debt. Gary Lockard had noted his remarkable dedication despite him being only 17 years old. At midday, Rob took a break to meet up with John Jones and help clean out his girlfriend's basement before taking another shower and leaving again at 5 p.m.
Rob was dressed in his usual ensemble of blue jeans, sneakers, and a baseball cap when he waved to his mother and mentioned going to the mall with friends. Later that evening, when Rob and John attended a party in Plainfield's Moosup neighborhood around 8 pm, Rob warmly welcomed his long-lost friends who knew his humorous jokes and banter.
As the evening continued, a dispute escalated at around 10 p.m. Rob and John decided to avoid further conflict by gathering their coats and shoes before heading towards Allen Street and leaving immediately. Before parting ways, Rob bid farewell to Meredith and assured her he'd see her again soon. John remembered they were smoking on top of an adjacent garage nearby when they heard an abrupt "pop." Turning back, they found Rob on his back with blood flowing from one side of his head. An amateur EMT in their group attempted to help by administering chest compressions until emergency medical services arrived. Unfortunately, Rob was airlifted to UMass Medical Center in Worcester, where he would later die from gunshot injuries from a .22 caliber bullet.
Rob's death left many questions unanswered, and conflicting accounts from witnesses only added to its mystery. The investigation into this tragic event in Plainfield, Connecticut, continues in the quest for justice and closure.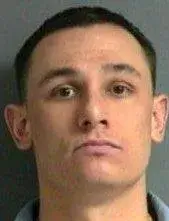 Investigation and Arrest
On April 18, 1998, nineteen-year-old Ryan Thompson began his day by opening the doors to his family's business, 'Home Video Express,' as was customary on Saturdays. Working alongside his twenty-year Navy veteran father, Scott Thompson, and fellow employee, Sean Keohane, Ryan spent much of his time helping out the business after school or on weekends. Prior experience included working at Newport Naval Submarine Research and Development Command and recently showing an interest in joining the Army Airborne Ranger position training courses.
After leaving his fiancée Brandy Gilkenson (née Stebbins), her brother David Stebbins, and friends Jared Gilkenson and Robert Comeau at her Mapleshade Road residence, Ryan Thompson met up with them again around 2 p.m. They had purchased two 30-packs of Budweiser, from which they consumed approximately 30 bottles before taking any remaining beers to Moosup for an informal gathering.
At 9 pm, when they arrived at the party, tensions quickly flared due to an ongoing disagreement between David and another guest named Matt Benoit. Following this argument, party host Ron Harding requested Ryan and his friends to leave immediately. Conflicting accounts emerged after this point: initially, Ryan's companions claimed they left without incident, but their stories later changed during police questioning or after leaving with law enforcement authorities.
Brandy and Ryan Thompson returned after 15 minutes, only to find police cars waiting outside their house. Ryan was detained for disturbing the peace during an altercation he had with an officer while under the influence of alcohol. Subsequently, gun residue tests were also administered to David, Brandy, and Jared at the police station. During this investigation, police also located multiple firearms at Thompson and Stebbins' home that showed no signs of being recently fired.
The situation escalated further when Ron and Bobby LaTour, two witnesses, testified they saw Ryan Thompson armed and dangerous, leading to murder charges against him. With various testimonies and evidence emerging regarding what occurred on that fateful night, legal proceedings would attempt to unearth the truth behind what happened that evening.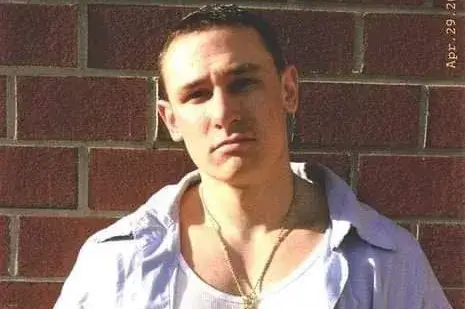 Prosecution of Ryan Thompson
At Ryan Thompson's trial in December 1999, the prosecution failed to present any physical evidence linking him with Rob's shooting. Though witnesses Ron and Bobby claimed they saw Ryan running away with a weapon from the scene with no memory of firing it themselves, Ryan's defense team successfully raised doubts regarding their credibility, casting suspicion upon their accounts.
David and Jared gave damaging testimony against Ryan Thompson that was most damning to his case, telling the police he had left with a rifle before later returning, suggesting he may have been involved in the shooting. They later recanted, asserting they were coerced or misled by police officials into giving their testimony and believed he was innocent of all charges. Regardless, Ryan was found guilty of reckless manslaughter with a handgun and received a 25-year sentence.
After an appeals court granted Ryan a new trial, his conviction was upheld by the Supreme Court. Following their altered statements, David and Jared faced additional charges of perjury and obstruction of justice and were ultimately given plea deals, resulting in shorter times behind bars. Finally, nearly eleven years after the shooting took place, Ryan Thompson was granted another trial through a habeas hearing. However, on January 20, 2010, a judge denied his request for a fresh trial hearing.
As a result, Ryan will be released from Robinson Correctional Institution on October 24, 2024, having served his time. This case exemplifies the complex nature of criminal justice systems and how testimony and evidence play an integral part in shaping trial outcomes.
Also Read: The Mystery on Reminisce Road: The Tragic Murder of Melissa Mooney