A gripping reality television program, The Real Housewives of New York City is well-known for its drama, glitz, and the complicated lives of its cast members. The show took a risky step in its fourteenth season, which debuted on July 16, 2023, by entirely reinventing its cast and introducing a new lineup of women to the viewers. As the first time a whole cast was replaced in this way, it was a momentous occasion for the Real Housewives series. Sai De Silva, Ubah Hassan, Erin Lichy, Jenna Lyons, Jessel Taank, and Brynn Whitfield are just a few of the new cast members who continue to provide fans an uncensored insight into their lives in this season.
In this piece, we'll examine Season 14's fascinating developments with a special emphasis on Episode 8's "Business Classy." This episode represents a turning point in the season since it reveals important conflicts and disclosures. (tvacute.com)We'll also talk about this episode's conclusion and its consequences for the cast's future. So let's explore the world of Season 14 of The Real Housewives of New York City.
The Real Housewives of New York City Season 14 Episode 8 Recap
The Real Housewives of New York City's eighth episode of season fourteen centers on two significant disputes involving Jenna Lyons, a prominent new cast member. The first argument revolves around Jenna's gift-giving, and the second around her choice to go in business class in Anguilla instead of first class with the other Housewives.
Jenna Lyons is the focus of attention at the start of the episode, but not in the way she would desire. The Housewives start talking about her gift-giving practices. Her extravagant presents are viewed as an attempt to gain their acquaintance or promote her own cooperation by some. A more charitable reading, however, is that Jenna is bridging the gap she perceives between herself and the other ladies with the help of these gifts. She tries to outdo her other Housewives out of insecurity about fitting in, which results in a swag shower.
The next two deep exchanges between the Housewives and their brothers, which shed light on their personal lives, are covered in the program. During Christmas, Brynn Whitfield visits her brother Darius in Los Angeles, giving viewers a look into her family and background. As Darius discloses the difficulties they encountered as children, Brynn's emotional trouble with relationships becomes more understood. This knowledge of her background clarifies why, despite the admiration she receives, notably from a prince by the name of Gideon, she is reluctant to commit to a romance.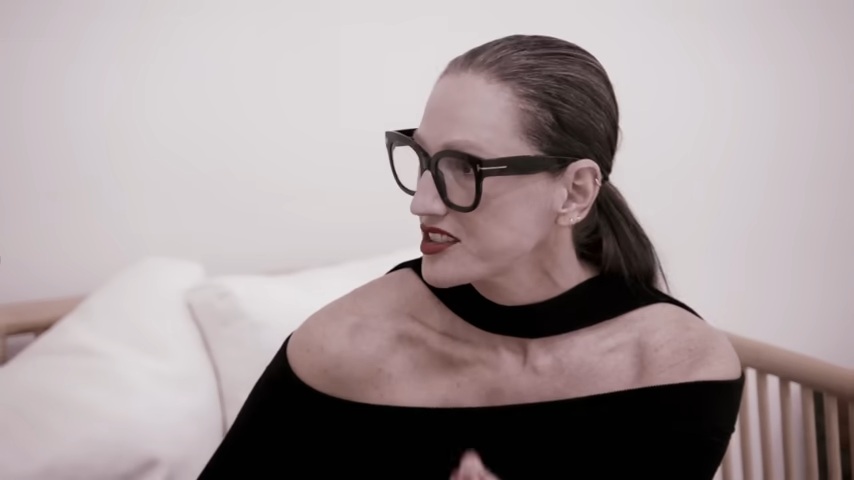 On the other hand, while seeing Rockefeller Center, Jenna Lyons re-establishes contact with her brother Spencer. They then go deeper into Jenna's inherited condition, incontinentia pigmenti, which has an impact on her teeth, complexion, and hair. She has endured severe bodily and psychological suffering as a result of this condition. Jenna's candor in talking about her health problem provides a glimpse into her issues with self-worth and social acceptance amid the glitzy Housewives.
The main tension of the episode, however, centers on Jenna's choice to book a business-class flight to Anguilla two days before the rest of the party. The Housewives disagree with this choice because they think that going on a girls' trip is more fun when you go together and share the experience from beginning to end. Especially for such a small flight, Jenna's decision to not fly with the group raises questions and causes confusion.
Jenna didn't want to fly coach, and one of the Housewives, Erin Lichy, emphasizes this to the other women. The Housewives are upset about this discovery because they believe Jenna should have expressed her concerns about her skin condition more honestly and bluntly. The episode emphasizes Jenna's difficulty blending into the group dynamics and her issues with self-consciousness because of her skin condition.
The argument about Jenna's early flight and the use of business class turns out to be the episode's main source of disagreement. Some Housewives think Jenna's decision is a sensible response to her skin-related issues, but others think it's arrogant or self-centered, especially given the brief flight. The Housewives' disagreements and misunderstandings intensify their conflict, emphasizing Jenna's difficulty adjusting to the dynamics of the group.
Interesting social interactions among the Housewives are revealed by the program. They want Jenna to be more honest and open, but when she eventually admits her flaws, they don't like it. This raises issues with trust and the difficulties Jenna has in creating sincere connections inside the group.
RHONY Season 14 Episode 8 Recap; Ending Explained!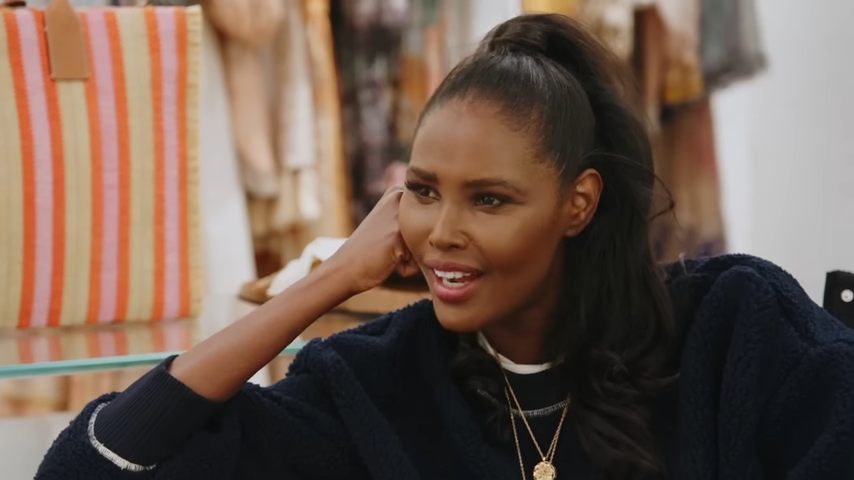 The Housewives are left in a tense and unclear position as Season 14's Episode 8 draws to a close. The dynamics of the group have been impacted by Jenna's decision to fly ahead and her open conversation of her skin problem. The conclusion of this episode raises a number of uncertainties regarding the cast's future and the likelihood of a satisfying conclusion.
Whether Jenna will be able to handle the complexities of the group dynamics is a crucial concern. Her frankness and vulnerability regarding her skin condition were regarded with mistrust and accusations of being untruthful. Will she keep making an effort to blend in with the other Housewives or will this experience prompt her to reconsider her position there?
How the group will handle the resulting misunderstandings and conflicts is another intriguing issue. The Housewives have shown a desire for transparency and honesty, but their responses to Jenna's discoveries indicate that they may find it harder to achieve than they thought. Will they be able to restore their mutual trust and create a more friendly environment?
The show also raises concerns about how the relationships between the Housewives will develop in the future. Although disputes and tensions are typical in reality television, the particular difficulties this ensemble has to deal with, such as Jenna's skin condition and Brynn's issues with commitment, give the story more depth. Will these individual struggles continue to influence how the Housewives interact and argue in upcoming episodes?
The Real Housewives of New York City Season 14 Episode 8 provides fans with a glance into the nuances of group dynamics and individual problems within the cast, to wrap things off. Tensions and misunderstandings among the Housewives are brought on by Jenna Lyons' choice to fly ahead and her open discussion of her skin condition. The episode explores issues with vulnerability, trust, and the difficulties of integrating into a new community. Viewers will be interested to see how these relationships change as the season progresses and whether the Housewives can come to an understanding.
Conclusion
With its new ensemble and compelling plotlines, Season 14 of The Real Housewives of New York City keeps viewers interested. In "Business Classy," episode eight, the cast members' complex group dynamics and internal conflicts are examined. The tension is centered on Jenna Lyons' resolve to move forward and her open admission of having a skin issue, emphasizing the difficulties of integrating into a new community.
Viewers will be anticipating changes in the relationships between the Housewives as the season goes on. Will they manage to regain people's trust and create a more welcoming environment? What impact will Jenna's skin condition and Brynn's problems with commitment have on their future disputes and interactions?
Season 14 of The Real Housewives of New York City pushes the limits of reality television while providing fans with a special mix of drama, vulnerability, and personal development. The audience is dragged further into the lives of these alluring women with each new episode, making