The world of romantic comedies has always been known for its charming leads, heartwarming moments, and rollercoaster relationships. Prime Video's "Red, White & Royal Blue," the 2023 American romantic comedy film directed by Matthew Lopez, delivers all of that and more, thanks in part to a character who might not be in the spotlight, but whose presence is felt in every turn of the narrative – Nora Holleran.
Nora Holleran (Rachel Hilson) is a key character in both the book and movie adaptation of "Red, White & Royal Blue." She is portrayed as the great-granddaughter of Vice President Mike Holleran and best friends with Alex Claremont-Diaz (Taylor Zakhar Perez ), the child of the nation's first female president. Along with Alex and June Claremont-Diaz, Nora makes up the "White House Trio" in the book. They get along well and carry out all of their activities together. She has dated Alex in the past, but she soon realized it wouldn't work out.
The movie also looks at Nora and Percy's relationship, however, Percy isn't as significant in the movie as he is in the book.  Alex's closest friend, Nora, supports him on all of his adventures and goes to the royal wedding with him. Although she plays a significant role in Alex's life, the plot focuses primarily on Alex and Prince Henry's developing romance and the difficulties they encounter together.
Red, White & Royal Blue Movie Plot
The plot of "Red, White & Royal Blue" revolves around Alex Claremont-Diaz, the son of the first female President of the United States, who attends a royal wedding with his best friend Nora. He argues with his arch-rival, Prince Henry, during the wedding, ending in a well-publicized incident. Alex and Henry (Nicholas Galitzine) are compelled to act as if they are friends and make public appearances in order to handle the press backlash. Over time, they gradually develop a true friendship, and their bond gets stronger.
Alex and Henry must balance their love for one another while dealing with Henry's royal responsibilities. Initially accepting a "friends with benefits" arrangement, they later decide they want more. However, their relationship is challenging due to societal norms and royal duties. They make up despite this and decide to be together on their own terms.
Their private correspondence is revealed to the media, resulting in a brief estrangement. However, they ultimately decide to publicly declare their love with the help of their friends and the general public. The plot culminates in a public declaration of their relationship and a touching resolution that coincides with notable political and personal achievements.
Why is Nora important in Red, White & Royal Blue?
Nora, played by [Rachel Hilson], may not be the central focus of the story, but her role is crucial in shaping the events that unfold throughout the film. The film, adapted from Casey McQuiston's 2019 novel of the same name, revolves around the unexpected romance between Alex Claremont-Diaz, the charismatic son of the first female President Ellen Claremont (Uma Thurman) of the United States, and Prince Henry, a dashing British royal. However, it's Nora's unwavering friendship and support that help anchor Alex through the highs and lows of this whirlwind romance.
The story takes flight as Alex reluctantly attends a royal wedding, accompanied by his loyal and feisty best friend, Nora, granddaughter of the Vice President of the United States. While Alex may harbor a disdain for the event, it's Nora who brings a spark of energy and humor to the proceedings. As events take an unexpected turn, and a mishap involving a wedding cake catapults Alex and Prince Henry into the public eye, Nora stands by her friend, offering comic relief and grounding him in the midst of chaos.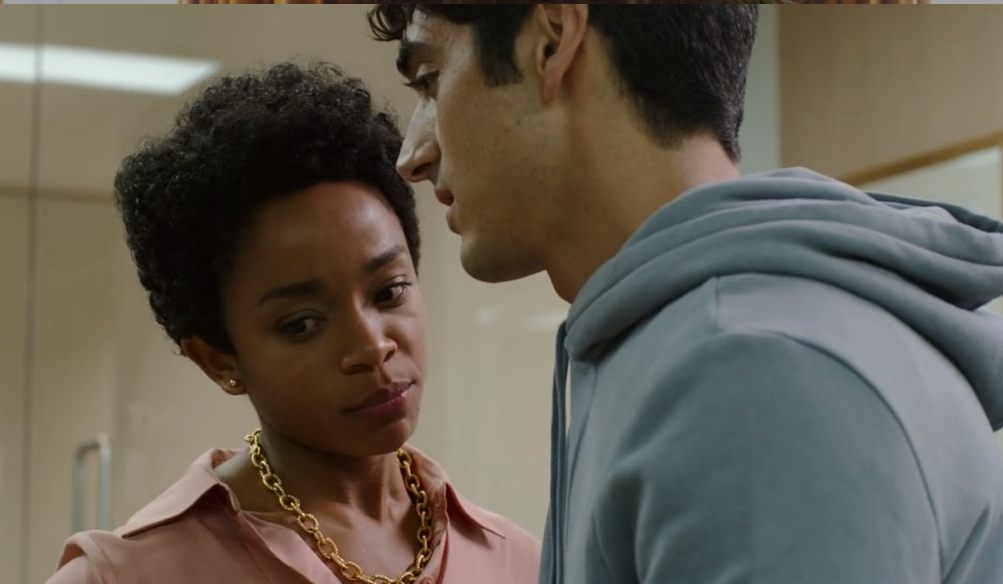 Nora shows to be more than simply a supporting player throughout the movie; she helps Alex by being a confidante and a source of solace. Nora's role is crucial when issues arise between Alex and Prince Henry at the wedding reception and lead to a well-reported brawl. She stands by Alex in the aftermath, giving him encouragement and assisting him in overcoming any unforeseen difficulties.
Nora's importance deepens as Alex's relationship with Prince Henry evolves from rivalry to reluctant camaraderie and, eventually, to a profound connection. Nora's sharp wit and genuine understanding provide a safe space for Alex to process his emotions and navigate the complexities of his feelings for Henry. It's through her eyes and insights that viewers witness Alex's transformation, as he grapples with his own biases, and misconceptions, and ultimately finds the courage to embrace his true self.
While the film's central romance takes center stage, Nora's role extends beyond just being a supporting character to Alex. As part of their inner circle, which includes characters like Bea, Amy, and Percy, Nora plays a pivotal role in safeguarding Alex and Henry's secret relationship. Her loyalty and discretion emphasize the importance of close friendships and how they can be instrumental in facing the challenges that life throws our way.
As the film progresses, Nora's bond with Alex remains constant, even as the dynamics of his relationship with Henry become more intricate. Nora's own journey, albeit less prominently depicted, is a testament to her resilience and her ability to be a steadfast pillar of support for those she cares about.
In the grand scheme of things, Nora Holleran may not be the heroine of the story, but she's undeniably its unsung hero. Her vibrant personality, quick wit, and steadfast friendship add depth and authenticity to "Red, White & Royal Blue," elevating it from a simple romantic comedy to a tale of love, growth, and the power of true companionship.
So, while Alex and Henry's romance may take center stage, let's not forget to give credit to the Nora Hollerans of the world – those who stand beside us, prop us up, and remind us that even amidst the most extraordinary circumstances, it's the bonds we forge that make the journey truly unforgettable.