In Queen Sugar Season 7 Episode 3, The farmers rally behind Parthena and formulate a strategy. Nova coordinates a ring yell, and an unexpected visitor from Billie's past pays her a surprise visit. In addition, Micah continues his research on NFTs, Violet develops a new business idea, and Darla and Ralph work through a challenging situation. When Darla and Ralph Angel eventually reconciled and were married, it seemed like a fresh start. Ralph Angel, though, keeps falling back into his old habits. The worst of these was when he resumed his illicit activity. Despite having a wife, child, and child on the way, he almost landed back in jail. All of that happened because Ralph Angel's pride prevented him from seeking assistance when it was offered. During the Covid-induced slump, Charley, Darla, Nova, and Violet would have been happy to help him maintain the farm. Has Ralph Angel acknowledged his mistake? Is Nova prepared to commit fully to Dom?  www.tvacute.com  provides a comprehensive recap on this page..
Queen Sugar Season 7 Episode 3 Recap
Ralph Angel Bordelon (Kofi Siriboe) is taking Parthena's eviction so personally, and this disturbs Darla Sutton (Bianca Lawson). She makes an effort to persuade him that the co-op is performing at the highest level possible and will continue to improve in the future. While he and Trinh Phan (Vivien Ngô ) were working together to put up a booth at the local farmers market for the co-op, he shared with Trinh his concerns about Darla's lack of comprehension regarding the significance of carrying on his family's tradition. Ralph Angel continues, claiming he doesn't believe Darla understands it, despite Trinh's protests that she doesn't want to hear him whine about his wife. Darla hears and becomes angry. She notes that despite numerous discussions about how beneficial the farmer's market could be for the co-op, Ralph Angel didn't take her advice seriously until Trinh promised to assist. She argues that she has supported him through every stage of trying to save, then losing, the farm and assisting his Aunt Vi with her pie business, but he continues to have his concerns.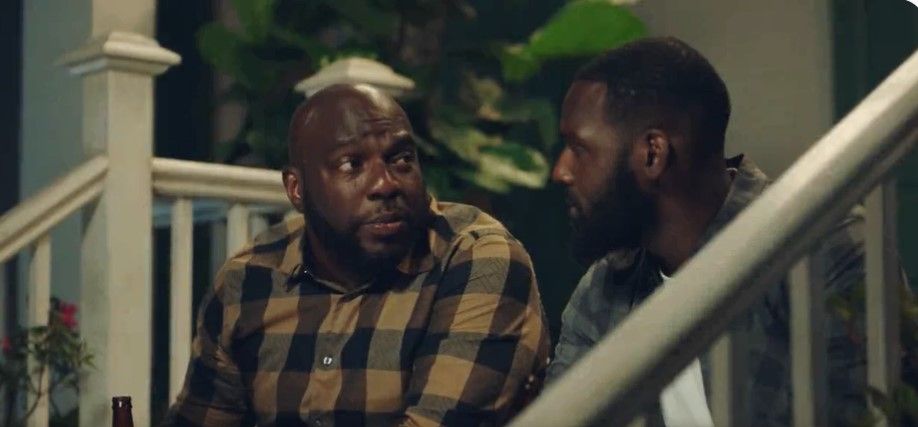 Hollywood (Omar Dorsey) advises Ralph Angel to stop treating Darla like a dependent and start treating her as a partner. In exchange Hollywood is echoing what Darla has stated. Darla receives an apology from Ralph Angel, and they both commit to doing a better job in the future. Nova Bordelon approaches Chantal Williams (Reagan Gomez-Preston) in an effort to enlist her assistance in spreading the word that she would be performing a traditional ring yell at the farm in order to bring awareness to the history of the area and the mass graves that are located there. Dominic (McKinley Freeman) extends an offer of assistance as well, but he grows concerned after seeing that Nova is connected to Chantal and Mo.. When things go too well, Chantal confesses to Nova, that she tends to put distance between herself and her spouse. Nova acknowledges that she has been coy with Dominic. Vince, Billie's husband, makes an unannounced appearance here. He is curious as to what has transpired as well as why Billie has not returned home. Additionally, he is perplexed because Billie has always stated that she does not wish to go back to St. Jo's, but she appears to be content here. Billie admits that there are things about her past that she needs to discuss with him, but she is not ready to speak about it just yet.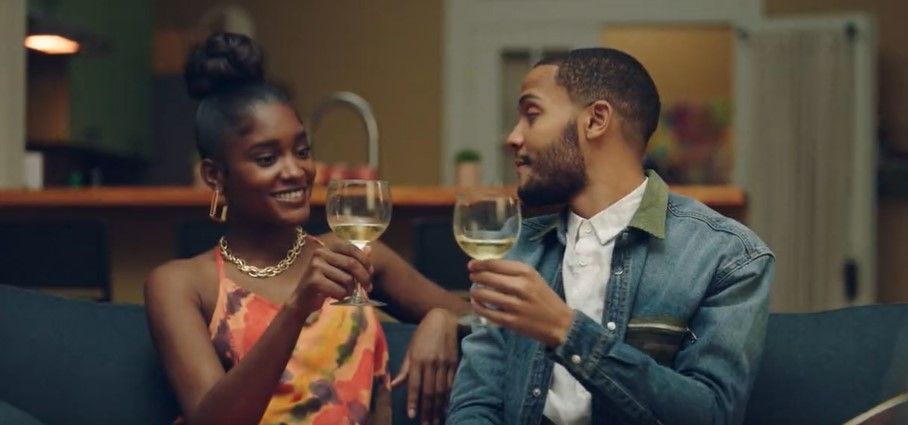 Micah is ecstatic to have sold one of his photographs as an NFT for $10,000; however, Zane makes it abundantly clear that he is only as good as his next sale, and Micah's professor cautions him not to equate the value of art with the value of money. Micah's professor is thrilled that one of his students has sold one of his photographs as an NFT for $10,000. Micah and Keke Raymond (Tanyell Waivers ) spend more time together. Keke is curious about the nature of the relationship between Micah and Isaiah after viewing photographs that Micah took of the two of them together. Micah's response is that they are simply friends with each other. Samuel Landry (David Jensen ), who now owns the property, appears at the ring yelling alongside the Sheriff; however, he withdraws his presence once he realizes what is going on. He realized that making a scene wouldn't benefit him, especially with reporters present. Sam may have won this battle, but he isn't about to put a stop to the conflict. THE END