In the latest episode 'Sacrifice' of Power Book II: Ghost, we see the characters facing new challenges and obstacles as they navigate the dangerous world of drugs and crime. From unexpected alliances to shocking betrayals, this episode is full of twists. Tariq St. Patrick (Michael Rainey Jr.) discovers the truth about Cooper Saxe (Shane Johnson) from Lauren Baldwin (Paige Hurd), and he quickly informs Davis MacLean (Method Man), who is already grappling with problems involving his sibling. Get ready for a thrilling recap of the explosive season 3 episode 8 of 'Power Book II: Ghost'. tvacue.com 've got all the juicy details on the highly anticipated ending that will leave you on the edge of your seat.
Power Book 2: Ghost Season 3 Episode 9 Recap: Is Lucas Weston Dead?
Power Book 2: Ghost Season 3 Episode 8 Recap
We open on Davis, completely intoxicated, perched atop his office building. After dedicating two decades of his life to freeing his brother, Theo Rollins (Jordan Mahome) is now unwilling to lay eyes on him. As Cooper Saxe approaches with a worried expression, the two men share a brief moment of solidarity before the impending turmoil and mayhem. In the next scene, Monet dials Davis' number and delivers the news of Diana Tejada's arrest. As our protagonist checks his phone, he sees a message from Tariq urgently requesting a conversation.
Jenny Sullivan (Paton Ashbrook) and Blanca Rodriguez (Monique Curnen) showed Diana (LaToya Tonodeo) the photo of her on the roof, but when questioned, Diana acts as if she has no idea of what they were talking about. Tariq informs Davis that Lauren is still alive, that Cooper Saxe is a CI, and that there was a RICO. Davis gathers himself and goes to the police station. Tariq visits the Tejadas and shares the RICO case details with Monet and Dru Tejada (Lovell Adams-Gray). Lorenzo "Cane" Tejada Jr. (Woody McClain) tells Effie Morales (Alix Lapri) that Diana was arrested and wants to know if she has any information. They make out after she expresses gratitude to him for covering her educational expenses. Davis overhears Jenny and Saxe discussing Saxe's role in defending Diana at the investigation. The two then have a meeting with Diana, who insists that she should be held responsible rather than her relatives.
Davis, though, drops a note ordering her to turn Cooper Saxe over to Effie and spills her drink as soon as she opens her mouth. When Tariq visits Effie's dorm, she sends Cane to the bathroom to hide. She offers to fill coffee orders and retrieve mugs from the back if she is allowed to purchase her own supply. Monet calls a meeting between the Castillos and the Tejadas and announces that she would be closing the business for some time while she cools the heat being applied to her. Evelyn Castillo (Lauren Vélez)  intervenes after the Castillos put up a fight. Dru is later asked by Evelyn if he knows the whereabouts of Gordo, and he responds negatively. After Brayden Weston (Gianni Paolo) calls out sick, Kiki arrives to inform him that Monet has been trying to reach Lucas and that he must deal with the Tejadas.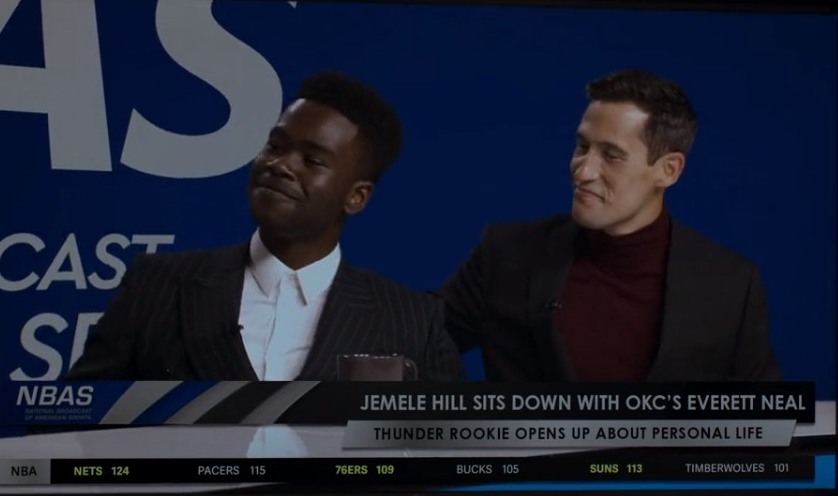 Monet confides in Cane about the RICO, but asks him to keep it quiet from Effie. After informing Brayden of the RICO, Tariq informs Brayden that Weston Holdings is a ponzi scheme. Monet unexpectedly confronts Lucas at a country club, demanding a refund. Diana and Saxe have a talk in which Diana expresses her doubts about whether or not she has confidence in Davis. Then she tells Effie about him, and he tells Jenny and Blanca. Despite knowing that it may expose Saxe's cover, the three agree to proceed with the tip and give Effie a tail. Dru wrecks his room as he witnesses Everett publicly declare his sexuality and announce his boyfriend to the world on television.
On the Stansfield campus, Tate and his opponent engage in an intense debate, and later, he and Harper have a heated argument over his visit with the Westons. She remains uncommitted to his marriage proposal. Theo informs Davis and Saxe that he is feeling better after receiving therapy. But after Saxe departs the office, Davis informs him that he's worried about his release since Saxe is cooperating with the FEDs. After informing RSJ about Tariq's discovery of the Ponzi scheme, RSJ, Tariq, and Brayden arrange a meeting with Lucas in which they demand the return of RSJ's funds, the Tejada funds, and Tariq's charity or face legal action from RSJ's attorney.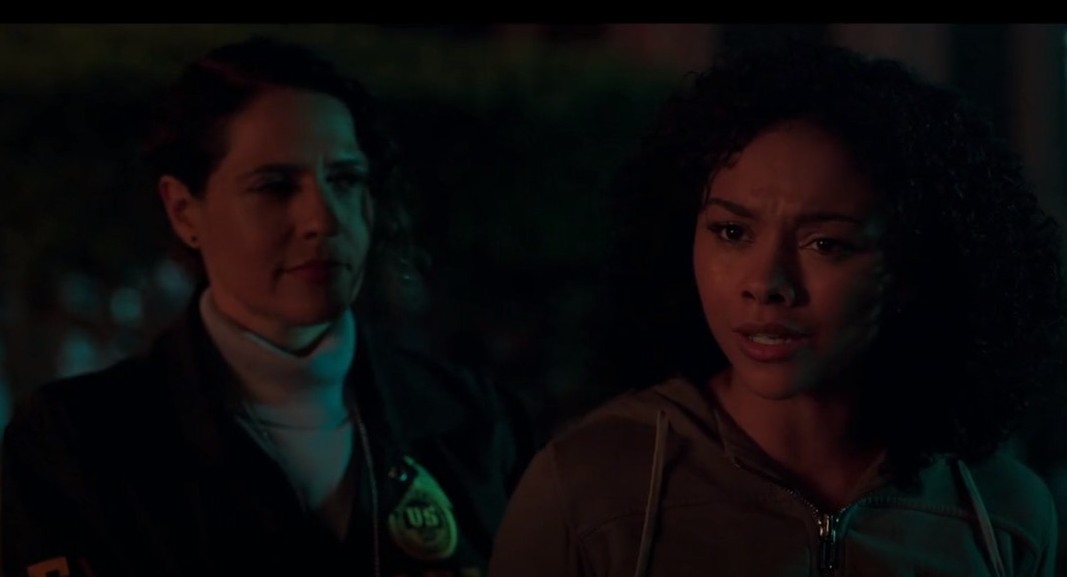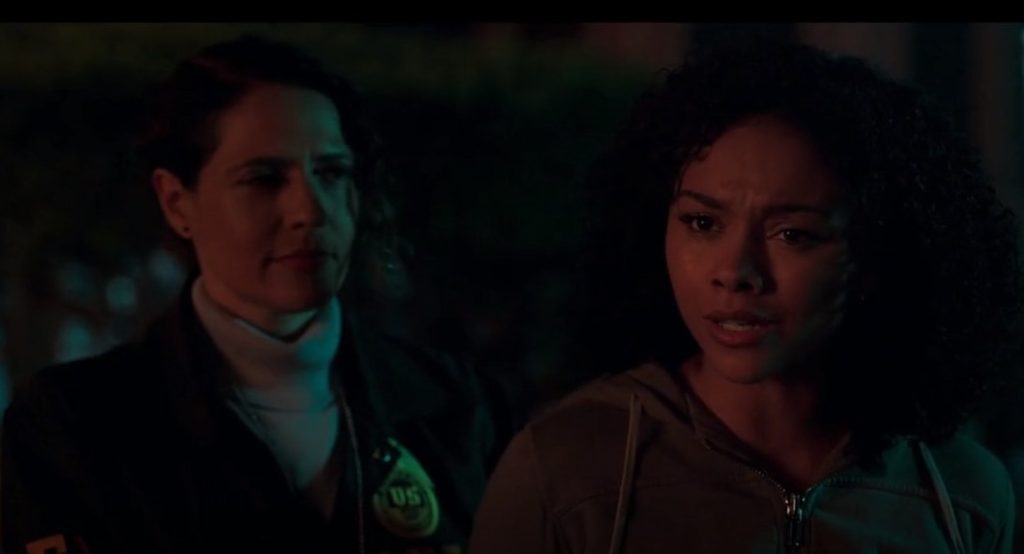 Police officers, led by Agent Young, watch as Effie runs to her car to load up on boxes. They trail her to the warehouse, where they abduct her and enter in search of the merchandise. Agent Young opens it up, but all he discovers is sugar, so they allow Effie to go. At a restaurant, Dru overhears Everett talking to his partner and proceeds to make a scene, all the while lamenting the loss of the person he once had. Unfortunately for him, his meltdown is filmed and quickly goes viral on the internet. After watching the footage, Evelyn learns that Dru misled her about Gordo. Cane gathers Tariq and Monet together and delivers the news that Saxe must be killed. Then Effie comes there and explains she understands the reasoning behind their actions but would have appreciated being warned beforehand.
In Jenny's opinion, Saxe deliberately set her up with the Effie tip, so she confronts him about it. She then informs him that she is unable to serve as a shield for him. If Tariq dies, Saxe says on the phone, he'll never figure out where Tasha and Yas are. However, Theo interrupts him while he's talking by holding a gun to his head from the trunk of his car. After Tariq listens to Davis Saxe's voicemail, Davis realizes that Theo may have abducted him after receiving a phone call from the medical facility and learning that Theo lied about the progress of his treatments.
As the episode draws to a close, the authorities finally apprehend Effie once again, this time for her alleged attempt on Lauren's life. She was the perfect bait for the drug ring because of her limited knowledge about their operations. Unbeknownst to her, the truth of the matter was not revealed until after her release. Blanca arrives to arrest Effie, interrupting Cane and her fling. Jenny, who has been waiting outside to arrest her for attempted murder, finds Lauren hiding in the trunk of a car. When Cane exits, he also finds Lauren still alive.
Power Book II: Ghost Season 3 Episode 8 Recap: Is Cooper Saxe Dead?
As Theo grapples with the reality of his diagnosis, he comes to the heartbreaking realization that the treatments he's undergone have been unsuccessful. With liver failure taking its toll, he knows that his time is running out. For years, he sacrificed his freedom to shield his beloved brother from harm's way. In a dramatic turn of events, our protagonist carries out a crucial task for Davis by eliminating Cooper Saxe. This act not only saves his brother from having to commit a violent act but also sets the stage for the final showdown. In a dramatic finale, Theo and Saxe are located by Tariq and Davis at the helicopter pad high above the city; despite their best efforts, Theo manages to kill Saxe by shooting him in the chest before taking his own life. He ultimately clears Davis of any connection to Saxe's death.