'Only Murders in the Building' has returned for a third season with its trademark blend of humor, mystery, and suspense. Mabel (Selena Gomez), Charles (Steve Martin), and Oliver (Martin Short), the trio of amateur sleuths, dig headfirst into their most recent murder case while balancing personal endeavors in Episode 3, "Grab Your Hankies."  The murder case takes center stage in this episode as the terrible death of Ben Glenroy (Paul Rudd) shocks Arconia.
Oliver's determination to turn his murder mystery play into a compelling musical set the tone for the entire show. His plans to restart his Broadway career collide with Charles and Mabel's tenacious search for the truth about Ben's passing. A string of disclosures that promise to change their lives are set in motion by this convergence of motives. This recap emphasizes the key moments of the episode, fusing the interest of an investigation with the pursuit of artistic aspirations and the discovery of hidden secrets, as the season digs deeper into its compelling tale.  (tvacute.com) Here is everything you need to know.
Only Murders in the Building Season 3: Who is Loretta Durkin?
Only Murders in the Building Season 3 Episode 3 Recap
The first scene of the show finds Oliver working on turning his murder mystery play into the enticing musical "Death Rattle Dazzle," in an effort to revive his Broadway aspirations. Oliver tries to persuade producers Donna and Cliff Demeo to embrace his vision, but Donna is resistant, so Oliver is urged to create a musical piece that will stun her. As Oliver tries to discover his artistic voice and persuade the dubious producers of his vision, the stakes are enormous.
Mabel and Charles, meantime, step up their inquiry into Ben's death because they think that the cast and crew of "Death Rattle" hold the key to unlocking the riddle. Due to Mabel's renewed sense of purpose, she is committed to learning the truth, which prompts some unexpected surprises along the way.
While searching for information, Charles and Mabel discover a missing handkerchief—an apparently unremarkable object that turns out to be an important piece of proof. Charles looks into the crew's handkerchiefs, while Mabel looks about Ben's apartment for more evidence after a missing crew member's lack of the handkerchief Ben gave them raises their suspicion.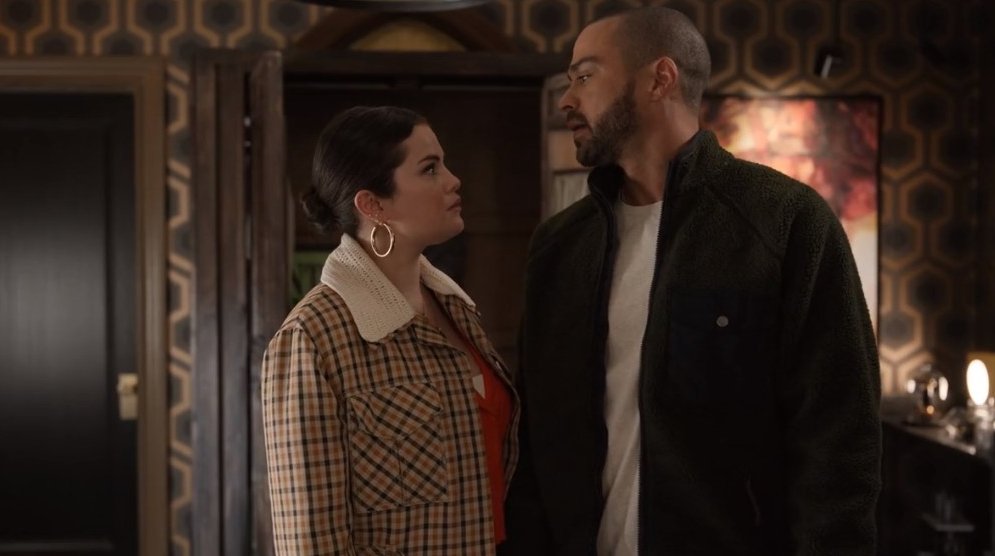 As the story progresses, Tobert (Jesse Williams), a documentary filmmaker who is also looking for answers within Ben's apartment, crosses Mabel's path. As a result of their mutual interests, they work together to find out what really caused Ben to die. Tobert hands over a flash drive holding video from Ben's fatal night, which he thinks may unlock the puzzle. Tobert and Mabel set off on a collaborative quest to decipher the information on the flash drive.
Oliver struggles to make a stunning musical, but his team finds it difficult to support his creative vision. Oliver creates a fascinating, show-stopping song with the aid of a missing cast member named Loretta Durkin (Meryl Streep) that ultimately convinces Donna and Cliff to support the play's new production. An unusual romantic relationship develops between Loretta and Oliver as a result of her decision to stay in New York and support his artistic quest.
As cast member Loretta encounters a flurry of performing chances, the episode examines complex relationships and contradictory motivations. Tensions between her and Oliver increase as she considers leaving the play in order to pursue a potential TV job.
In a separate plot, Charles begins questioning the cast members without the handkerchief when Mabel makes an insightful discovery about Ben's handkerchief that offers a breakthrough in the inquiry. Charles organizes a moving memorial for Ben by using a collection of handkerchiefs to connect the dots from their investigation. Kimber (Ashley Park), a popular TikTok user, raises questions because she was conspicuously absent from the tribute for the handkerchiefs. The tension surrounding Ben's death is heightened by Charles's concerns about Kimber's potential involvement in the murder.
Only Murders in the Building Season 3 Episode 4: Delving into Kimber's Story
Only Murders in the Building Season 3 Episode 3 Recap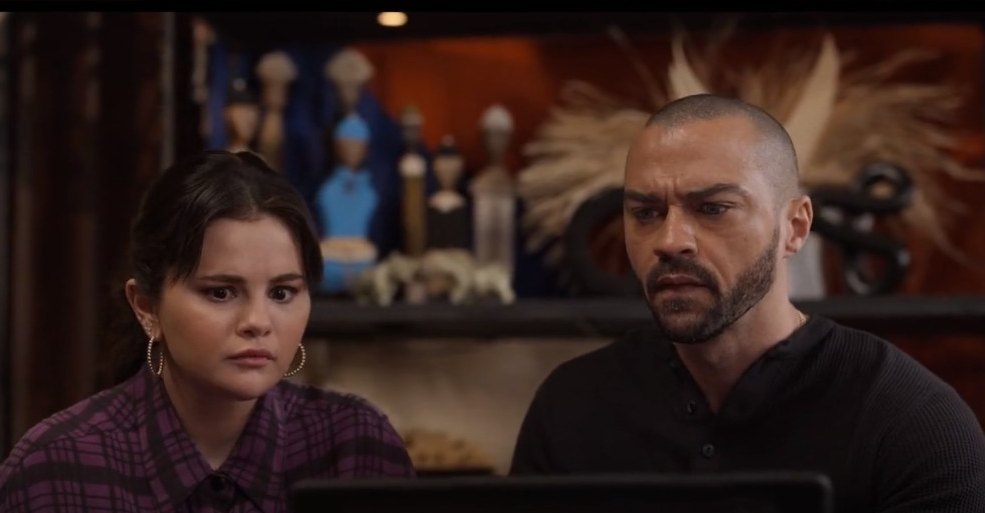 The episode's conclusion is centered on Mabel and Tobert working together to examine the contents of the flash drive in order to find a crucial piece of evidence. The flash drive's video footage shows an enigmatic figure in Ben's dressing room on the night of the murder, raising the possibility of a love relationship between Ben and this person. The investigation becomes much more complex as a result of this information.
Meanwhile, Oliver's play receives crucial backing thanks to Loretta's mesmerizing rendition of the hit song, rekindling the cast's commitment to executing his creative vision. It is unclear why Loretta chose to remain in the play, which opens the door to possible ulterior motives. Layers of intricacy and vulnerability emerge as the choices made by the individuals play out, obfuscating the distinction between personal and professional goals.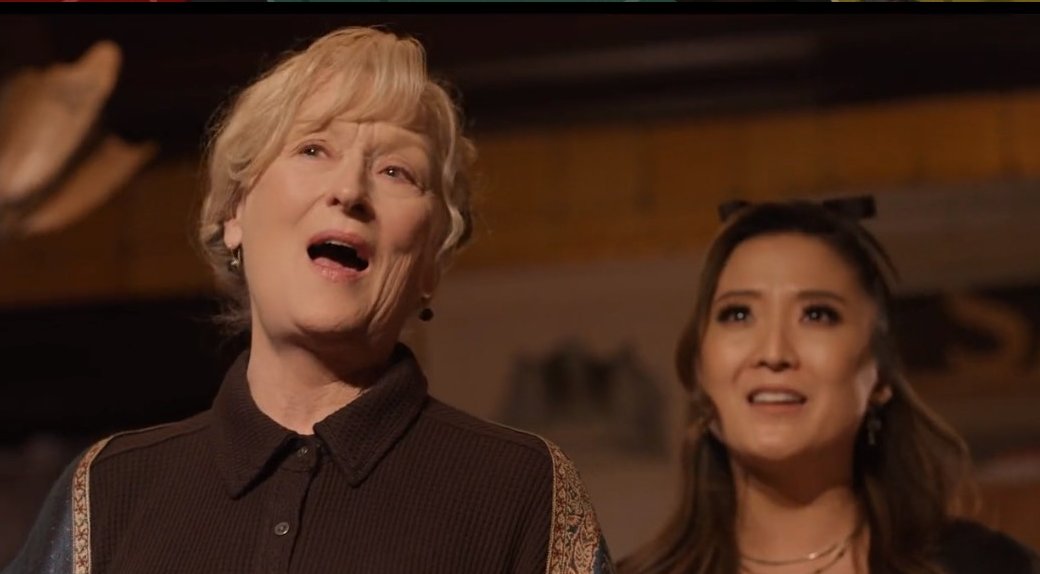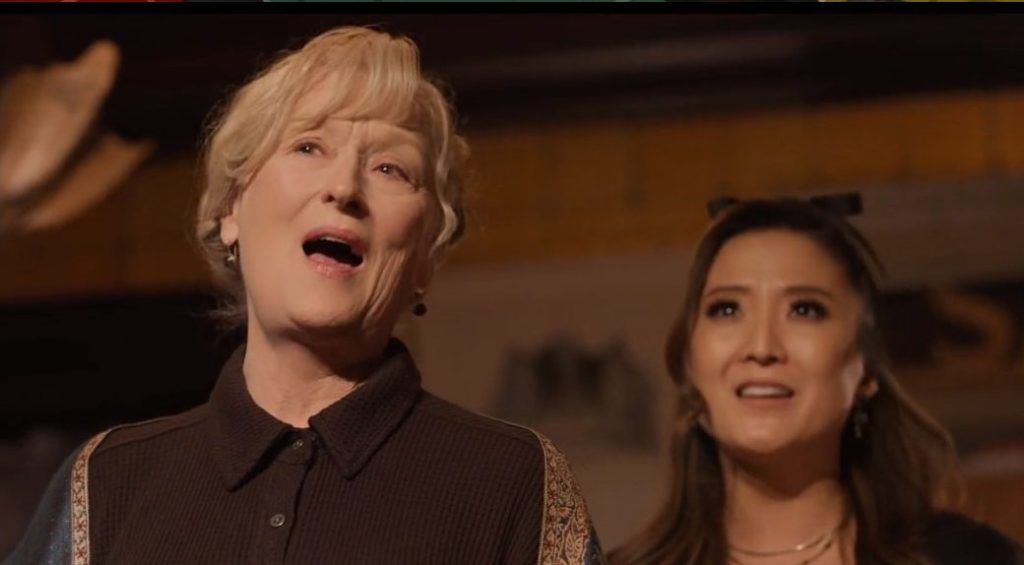 As the episode comes to a close, Charles has an epiphany about Kimber's absence at the memorial: her missing handkerchief directly connects her to Ben's slaying. Kimber is revealed to be the main suspect in the episode's conclusion; her relationship with Ben suggests a turbulent romantic relationship that may have turned violent. 'Only Murders in the Building' and its captivating group of people will experience trials that will determine their future, as hinted at in the episode's concluding frames.
It will be difficult to bring Kimber to justice because Charles and Mabel must now compile solid proof of her guilt. Secrets revealed and suspicions raised, the dynamic three is still dedicated to solving the mystery surrounding Ben Glenroy's death, solidifying. The intriguing attraction of "Only Murders in the Building" remains strong, promising a thrilling continuation of its perplexing plot.
Only Murders In The Building Season 3: What Happened to Ben Glenroy? Is He Really Dead?