NOW AND THEN is a new crime-thriller series on Apple TV+ that consists of eight episodes. Five former friends are reunited by a blackmail threat 20 years after a life-changing catastrophe marked the end of their college years in this bilingual thriller starring Rosie Perez. Pedro deals with the aftermath of his campaign manager Ernesto's detention in the sixth episode, titled 'A Good Day to Give Thanks.' Who Killed Dani? Let's find out in the recap.
The sixth episode begins with a flashback to the group of friends' thanksgiving dinner at Alejandro's house, which they all attend except Daniela and Sofia. Pedro meets Ernesto in jail in the present and assures him that he will take care of the problem. Pedro expresses his displeasure with Ana's decision to implicate Ernesto in the money laundering case on his way home. Sofia pays a visit to Hugo in the hospital, where she remembers her fight with Daniela. Daniela had urged Hugo to send the blackmail text to her friends, and it was revealed. Sofia, on the other hand, becomes irritated after realizing that Daniela has brought Hugo into the situation. Marcos is having trouble coping with Isabel's departure and is unable to contact her. He speaks with Arturo, his father, who tells him that Isabel will return.
Marcos, on the other hand, uses medicines to cope with his mental tension. Flora is summoned by her superior and suspended for illegally acquiring evidence without a warrant by eavesdropping on Marcos' home. While Flora accepts her suspension, she saves the job of her colleague Linda by taking responsibility for the issue. Flora seeks to explore the fingerprints on the crime scene in a flashback and discovers an unidentifiable print that she suspects belongs to Jessica Thompson's killer. Meanwhile, Pedro has a nervous breakdown in front of his family after becoming disillusioned with his campaign. Marcos has Thanksgiving dinner with his father but departs early to call Sofia. Sofia meets Marcos in a pub and tries to take advantage of the situation because she is in severe need of money. Marcos, on the other hand, collapses at the bar as a result of his drug abuse. In another scene, Ana and Marcos debate about their circumstances, while Pedro accidentally kills Jessica Thompson in a flashback. Hugo eventually awakens from his coma, while Ana and Pedro work out their differences.
Now and Then Episode 6 Recap: Has the Ana killed Danny?
Ana and Pedro are getting ready to go out to dinner and talk about their problems in the last seconds of the show. Pedro, on the other hand, learns from his babysitter that Ana had left the house a few weeks ago by handing the children to the babysitter. Pedro is completely unaware of the occurrence, and it quickly becomes clear that Ana is concealing something from him. A flashback, which starts up from a scene in the previous episode, reveals that Ava met Daniela before his death. The picture then cuts to Ava returning home with a wound on her forearm later that night. Ana cleanses the blood from her palm as the episode ends. Ana had a connection to the blackmail operation, according to the episode's ending.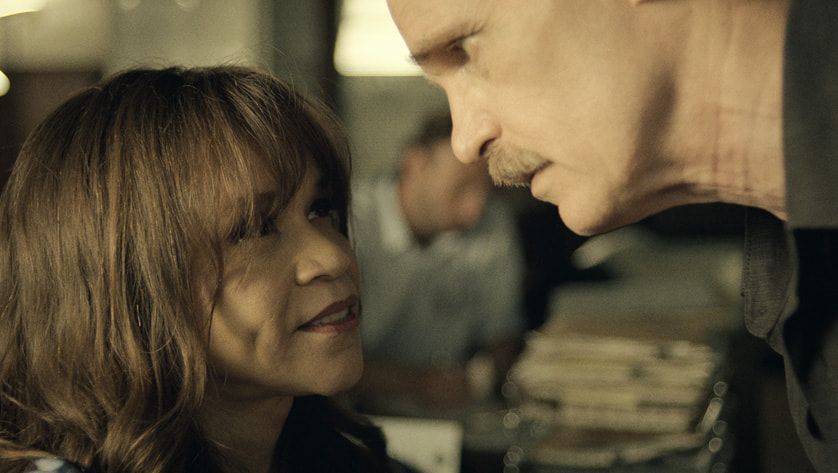 Ana pays a visit to Dani at her home in the flashback, but there is no mention of their encounter. However, based on the flashback in the previous episode, Ana and Dani are likely to have had a fight that night. Furthermore, Ana's forearm injury is an obvious indicator of struggle, and the blood suggests that she had a physical conflict with Dani. As a result, Ana most certainly killed Dani in the heat of the moment. Ana's activities are seen in a fresh light in this episode. Ana and Pedro appeared to be a team so far, and they appeared to be working together to avoid being implicated in the blackmail and murder cases in which they are suspects. The sixth episode, on the other hand, implies that Ana has her own goal and is keeping a dark secret from Pedro. What Ana's exact goals and plans are, in the end, remain unknown. Ana, on the other hand, knows a lot more about Daniela's death than she's letting on.