Greetings, fellow movie fans! "Choose Love" is the movie you've been waiting for if you're in the mood for a new and interactive romantic comedy that takes you on a journey of love, decisions, and self-discovery. This August 31st, 2023, Netflix Find isn't your everyday rom-com; instead, it's a ground-breaking interactive experience that puts you in the shoes of Cami Conway (Laura Marano), a young person looking for her calling. In an interactive structure where the viewer's decisions affect the course of the story, The film addresses issues of fate, destiny, and relationships.  The assessment you provide, however, makes it seem as though the concept's application might not have been as successful as expected.
Netflix's Choose Love Movie Plot
A gifted recording engineer from the busy streets of Los Angeles, Cami Conway, finds herself in a precarious position in life. She has a good job and a loving lawyer boyfriend named Paul Swartz (Scott Michael Foster ), but she can't get rid of the feeling that something is missing. By chance, Cami decides to see a psychic for direction and clarity. She had no idea that this visit would launch her on an unforeseen journey of love and discovery.
Cami's life suddenly takes an intriguing turn once she discovers a mysterious psychic hint. The focus shifts to Cami's romantic life as she deals with a love quadrangle. Cami is given choices that could change her entire existence as the plot develops. Should she go for the security provided by Paul, the appeal of renewing an old romance with Jack, or the allure of a prospective future with the charming rock singer, Rex? You, the spectator, make the decision, and this is where the interactive magic happens. Will she decide to continue in her committed relationship with Paul? Will she be able to resist the seduction of her handsome ex-boyfriend, Jack Menna (Jordi Webber), who has resurfaced in her life? Finally, Cami is inspired to pursue her goals by Rex Galier (Avan Jogia), a flamboyant British rock singer who lights a fire in her heart.
Choose Love Movie
Let's get to the point at hand right away: the conclusions. "Choose Love" is more than just a movie; it's a blank canvas where you, the audience, get to choose Cami's fate. Due to the interactive aspect of the movie, you can alter the course of events and choose multiple courses by choosing important actions at crucial points.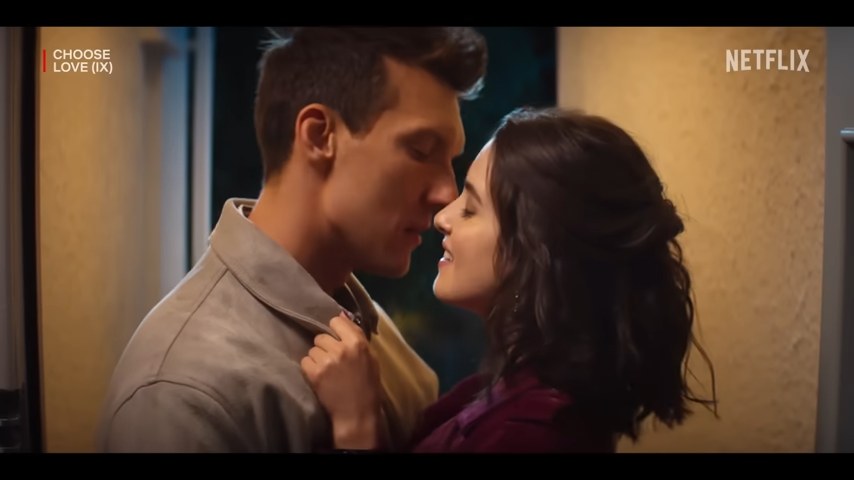 Boyfriend  Paul Swartz: Paul is a lawyer who has been Cami's long-term boyfriend and who adores her. He stands for security, dependability, and dedication. However, Cami's ambiguity regarding her own goals and direction strains their relationship. According to the decisions made in the film, Cami might end up with Paul, signifying the decision for a reliable and enduring relationship.
Paul's Proposal: Paul Swartz, Cami's longtime boyfriend, is prepared to further their relationship. In one conclusion, Cami agrees to his proposal, and the two start their engagement adventure. Another version depicts an impromptu proposal in Las Vegas, followed by a happy wedding reception. It all comes down to embracing security and affection.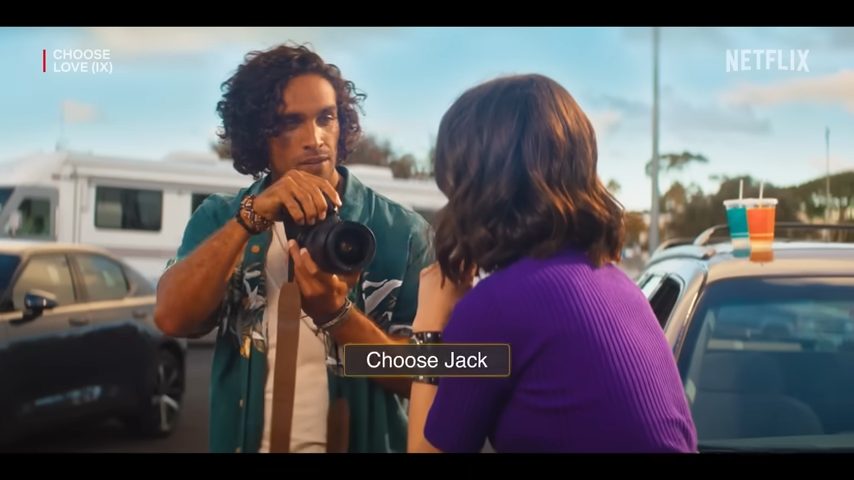 Second chances, Jack: Cami's ex-high school sweetheart is Jack Menna. When Jack left to pursue his humanitarian goals, they split up. Cami experiences unresolved emotions and a yearning for closure when Jack reappears in her life. He personifies Cami's history, reminiscence, and the notion of reigniting past passions. Depending on the decisions taken, Cami can break her relationship with Jack or rekindle her romance with him.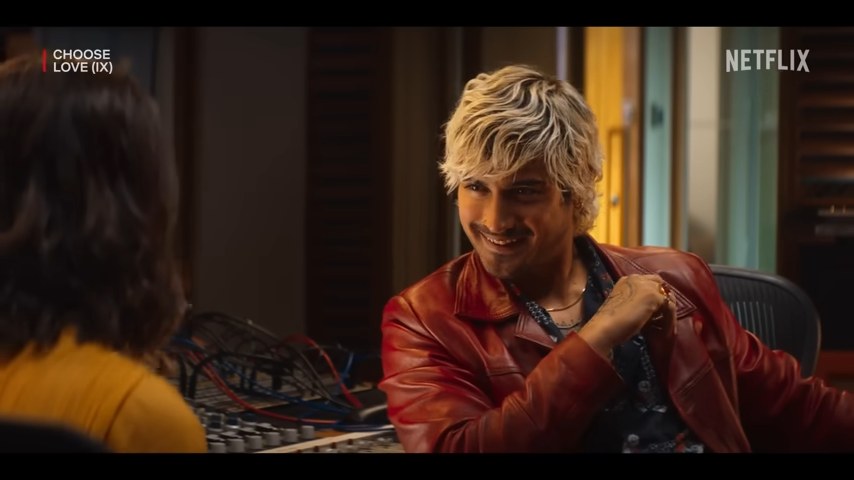 Rex Galier: Cami meets Rex while working at the studio. Rex is a rock star and music superstar. For Cami, he stands for anticipation, exploration, and the chance to pursue her love of music. Cami is motivated to achieve her career goals and push herself outside of her comfort zone by Rex's presence in her life. Depending on the decisions made, Cami might wind up dating Rex or continue to work with him professionally.
Choose Love Ending Explained!
Cami making her own decisions is the most empowering conclusion. She decides to embark on a solitary self-discovery quest after rejecting both Paul and Jack. This route emphasizes the value of self-awareness and achieving one's goals. At the conclusion of the film "Choose Love," Cami Conway resolves to carry on with her exploration. She visits a casino as a result of this decision to try her luck. As the scene fades to the credits before showing whether Cami wins the jackpot or not, the movie finishes on a bit of a cliffhanger.
The movie's various conclusions perfectly capture the essence of being in your 20s, a time of discovery, bewilderment, and progress. Every decision Cami makes reveals how she is coming to grasp who she is and what she wants. It serves as a reminder that our decisions determine our futures and that there is no one universal concept of "happily ever after."
Choose Love (2023)  Movie Trailer
You're left feeling curious and empowered as the credits roll. "Choose Love" is more than just a movie; it's a mirror that reflects the decisions we have to make in life. Cami's journey serves as a reminder that life is about embracing the unknown, learning from our decisions, and discovering our own brand of happiness rather than following a predetermined path.
So gather your popcorn and get ready for "Choose Love" to take you on a special cinematic trip. This movie is sure to make an impression, whether you're enthralled by Cami's romantic conundrums, fascinated by the interactive style, or just looking for a nice tale. Please keep in mind that you have the power to make decisions both onscreen and in real life. Choose to establish your own path, love, and most importantly, to develop.
This concludes your introduction to the enthralling world of "Choose Love." Why then wait? Enter this interactive rom-com, discover various endings, and let your decisions determine Cami's fate. Get ready to learn about the power of love and choice while you laugh, swoon, and perhaps even cry a little. A happy viewing!