Netflix's adventure movie titled Slumberland was written by David Guion and Michael Handelman and directed by Francis Lawrence. It is based on Winsor McCay's comic strip Little Nemo in Slumberland. The enchanting tour guide to a dream realm where a little girl (Marlow Barkley) wants to locate her adored lighthouse keeper father (Kyle Chandler), who is lost at sea. You are aware of how difficult it may be for dad to embark on a rescue operation when the waves are rough. Nemo will soon be uprooted from her home and relocated to the Big City to live with her emotionally distant uncle (Chris O'Dowd), who has a fascination for doorknobs. However, Nemo finds refuge every night in Slumberland, a realm of dreams with its own set of laws and police force. Flip (Jason Momoa) promises to be able to assist Nemo to find her missing father. They embark on a mission to discover a magical pearl that grants one's wishes in Slumberland together. They had no idea that the journey will result in a realization that will forever alter both of their lives.  Take it lightly now if you haven't watched the movie yet because tvacute.com need to get into some huge spoilers in order to discuss Slumberland's moving surprise.
Slumberland Movie: Who is Flip?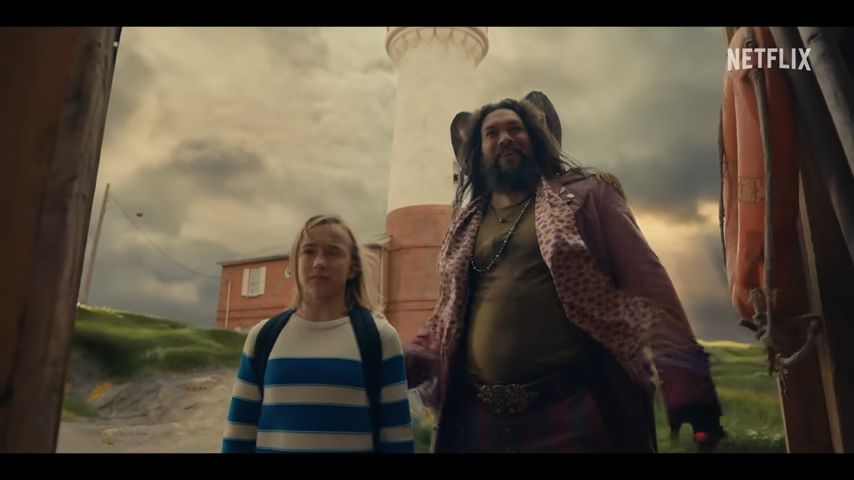 The last bedtime tale Peter tells Nemo before he passes away has him and Flip going on an expedition to the Sea of Nightmares in search of a magic pearl. When Nemo finds herself in Slumberland, she realizes that Flip was a real person, contrary to what she had believed. When Peter wanted to start a family, he decided to stop going on excursions in Slumberland, but Flip discovered a method to stay in the dream realm and hasn't awoken in the real world for more than three decades. He has lost track of his true identity as a result, and he has no memory of his life prior to being Flip. But when she watches some old movies of her father and Nemo's uncle Phillip (Chris O'Dowd), all becomes clear: Flip is Phillip.
When Peter chose to start a family, Phillip felt as though he had moved on from him because Flip was the outlaw name they used to use in their childhood games together. Flip, Phillip's "fun" side, was trapped in Slumberland for an unknown reason, which caused him to stop dreaming and become dull in reality. After Peter had children, Phillip and Peter fell out, but as Nemo reminds him, "My dad didn't move on, he recounted stories about you every night." Nemo returns to Slumberland to save Flip from the Bureau of Subconscious Activities after realizing who Flip truly is. Because they are in charge of determining what individuals dream, they detained Flip because he was interfering with their plans by traveling through everyone's dreams. She reveals to Flip who he really is before they go into the Sea of Nightmares in search of a pearl that would enable Nemo to visit her father in Slumberland once more. Flip declines to use a pearl to wish he was awake after realizing that in reality, he is a dumb doorknob salesman.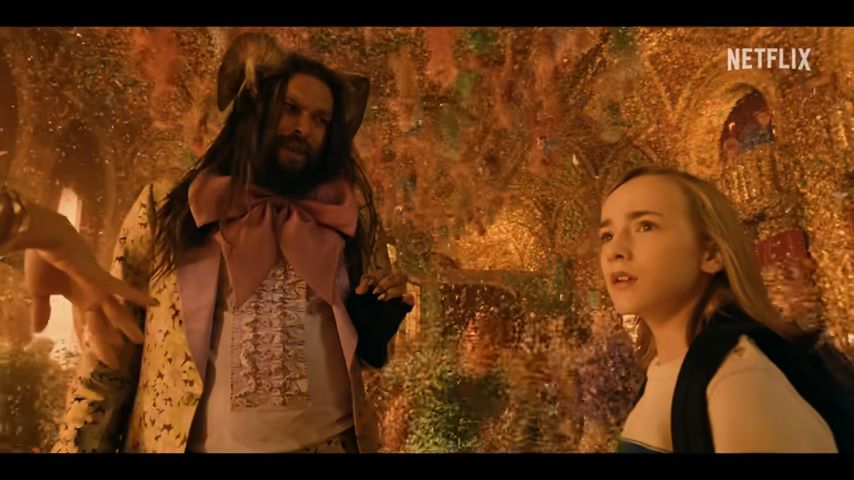 The Smoky Squid Monster: What is it? What Happens to it?
Nemo is awakened by Flip, who then scolds her for missing school (despite the fact that she had been asleep all day). She flees Phillip's home and sets out to row back to the lighthouse where she used to live with her father, but a storm strikes and she is struck by an oar, knocking her unconscious. Nemo dives into the Sea of Nightmares after returning to Slumberland in order to collect a pearl. While Nemo and Flip are reunited in the dream world, where they rescue Nemo from her horror, Phillip leaves to locate her in the real world (a Smoky Squid Monster, basically). The Nightmare Squid or Smoky Squid Monster symbolises the ingrained anxieties and feelings that Nemo ignored. The effects of her father's passing and her apprehension about confronting the world alone were the components of her nightmare. It is used if Nemo is afraid of anything or has self-doubt. Flip explains to her that the Nightmare can detect dread and, when summoned by fearful emotions, may entrap a person in an unending cycle of nightmares.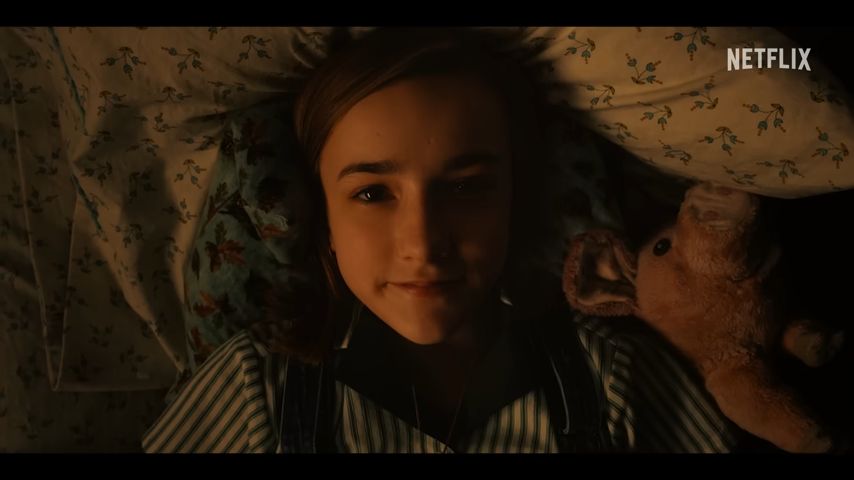 The nightmare ends when Nemo wakes Flip up with the pearl, demonstrating that she is no longer terrified of being by herself in the aftermath of her father's passing. However, Pig stuffed Nemo's animal pig that materializes in Slumberland and managed to consume another pearl, which she uses to contact her father at the lighthouse once again. Phillip jumps into the water to help Nemo now that his Flip ego is back in the real world. Nemo has one more tearful talk with her father in the dream world while they attempt to save her life in reality. Even though he showed her how to maintain a lighthouse, he explains to her that he never intended for Nemo to remain on the island indefinitely. Peter explains, "I did it so you could know you can accomplish anything." Nemo, your life is waiting for you; it would be a shame to miss it. Nemo decides to emerge from his underwater habitat in the present, prepared for a new sort of adventure. Though the closing image depicts Nemo and Phillip arranging a plan to meet in Slumberland, where he'll continue to be the outlaw Flip, it doesn't stop her from dreaming.