The latest addition to Netflix's romantic comedy Missed Connections, follows the story of a quirky and solitary young woman, who finds herself smitten after a chance meeting with a mysterious stranger. Determined to find him again, she turns to a dating app for help. She uses some polishing, maybe a new hairstyle, and she definitely dances to her own tune. But as she gets closer to her goal, she begins to question whether this man is truly the one she's been searching for. Our cast includes Miles Ocampo, Kelvin Miranda, Chie Filomeno, and JC Santos. In a thrilling 107-minute ride which was directed by "Jelise Chung", our characters embark on a journey full of twists and turns. Will Mae and Norman end up together?   (tvacute.com) Here is all you need to know about the conclusion of Netflix's Missed Connections (2023).
[Netflix] Missed Connections (2023)
In "Missed Connections," Mae (Miles Ocampo) plays a hopeless romantic who falls for Norman after the two meet by happenstance. Mae's professional struggles only fuel her obsession with tracking down and being with Norman (Kelvin Miranda). Mae's pursuit of Norman takes her through a series of increasingly challenging encounters that alter her outlook on love, life, and relationships over the course of the film.
At the beginning of the movie, Mae meets Norman at a grocery shop, where she mistakes him for a worker and falls madly in love with him. She follows him out of the store, but he doesn't stick around to finally catch up with her. Mae hopes to reconnect with him after their chance meeting, so she writes about it on the "Missed Connections" app.
Mae's aunt warns her not to become too attached to a single man, but Mae ignores her advice and keeps in touch with Norman via the app and social media. In the end, they have dinner together, where Mae opens up about her failing T-shirt company. They begin spending more time together after Norman offers to help her with her website.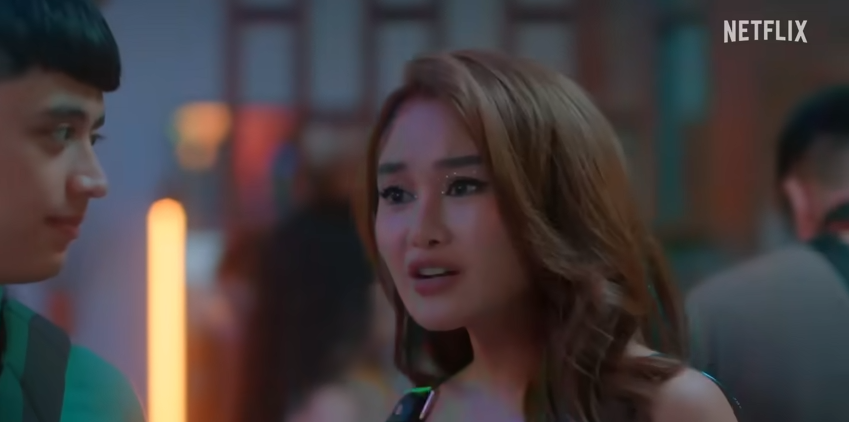 Mae's crush on Norman only grows as he admits his intentions to pursue another lady, Julia (Chie Filomeno), whom he met at the grocery store. Mae, unfazed, goes to Julia's salon dressed as a customer in an effort to earn Norman's love. During their talk, Mae is encouraged by Julia to continue pursuing Norman despite his apparent feelings for another woman.
Mae keeps texting Norman, but he doesn't respond. Eventually, Mae learns that he is preoccupied with his sister's upcoming nuptials and a date with Julia. As Mae's jealousy grows, she spreads false information about Julia on the internet, which damages her reputation and ultimately leads to the breakup of her relationship with Norman. Mae thinks she is being invited as Norman's girlfriend when she accepts his invitation to a family dinner. In spite of Mae's best efforts, Norman makes it clear that they are not more than friends. Angered by Mae's behavior, Julia confronts Norman about it. An enraged Norman eventually breaks up with Mae.
[Netflix] Missed Connections (2023) Ending Explained!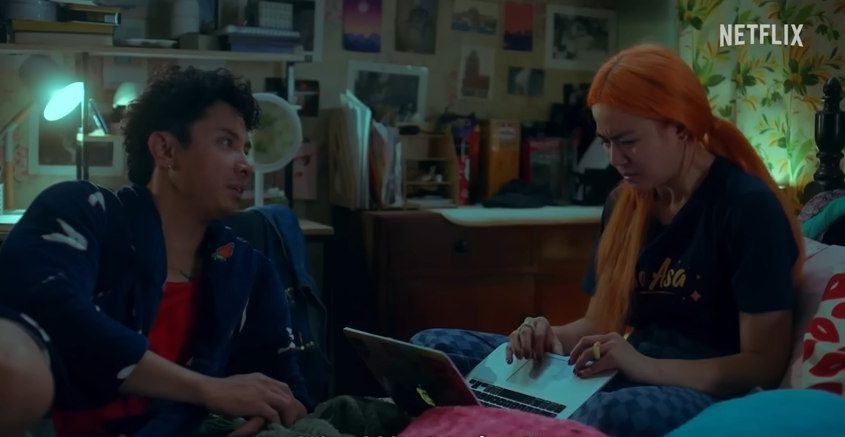 Mae becomes depressed after being rejected by Norman and spends her days in her apartment, all by herself. She comes to see that her unrestrained devotion to Norman has been destructive to her happiness. Mae chooses to take charge of her life by severing all ties to her past by burning photographs. Mae begins to clean up her space and realizes she has grown up emotionally. She admits that she was the antagonist in the novel since she imposed her love on Norman against her aunt's advice. Mae runs into her ex-boyfriend Mark (JC Santos) at the supermarket, but this time as a friend.
Instead of eagerly seeking romance, Mae resolves to enjoy her singleness and focus on her own development. As her T-shirt business flourishes, she decides against looking for another "Missed Connection" as she did with Norman and instead focuses on expanding her workforce. Mae is happy that Norman and Julia are back together, so she stops following him on social media. The final scenes of the film highlight Mae's development of self-respect and her decision to put her own progress and happiness ahead of emotional attachment.
Watch [Netflix] Missed Connections (2023) Trailer