Medellin (2023) is a fusion of French refinement and Colombian salsa in the form of an action thriller. Frank Gastambide, Ramzy Bedia, and Raymond Cruz feature in this film directed by Franck Gastambide. Medellin is an exciting film about a risky rescue operation that goes bad. Reda's brother Brahim is abducted by the Medellin cartel because of his online persona honoring Pablo Escobar, and the film chronicles Reda (Ramzy Bedia), Stan (Franck Gastambide), and Chafix's attempt to rescue Brahim. The three friends go to Colombia and become embroiled in a bizarre chain of events while there.
Rèda, a tough and respected boxing coach, and his eccentric and nerdy younger brother, Brahim, are introduced to the audience during an exciting vehicle chase. Brahim's purported kidnapping is the result of his impersonating Pablo Escobar on social media, which enraged the Medellin Cartel. Brahim (Brahim Bouhlel), however, did not tell his brother that he had staged his own kidnapping for media purposes. When the real Medellin Cartel finds out about Rèda's role, they kidnap him. Rèda, accompanied by his pals Stan and Chafix (Anouar Toubali), sets off on a rescue expedition to save Brahim, which leads them into a number of comedic scenarios. (tvacute.com) Here is all you need to know about the conclusion of Medellin Movie (2023).
Reda, Stan, and Chafix are out partying in a strip joint when they inadvertently kidnap Don Nacho, the son of the cartel's boss, El Diablo (Raymond Cruz). They meet a stripper named Cynthia who turns out to be a police officer named Marissa (Essined Aponte). Marissa reveals the cartel's operations to her superiors, but she is betrayed by corrupt police officials who are accepting bribes from the organization. As the plot develops, Brahim admits that he and his companions are in serious peril because he faked his own kidnapping for online fame. Unaware of the repercussions, they publish a video in which they demand Brahim's release.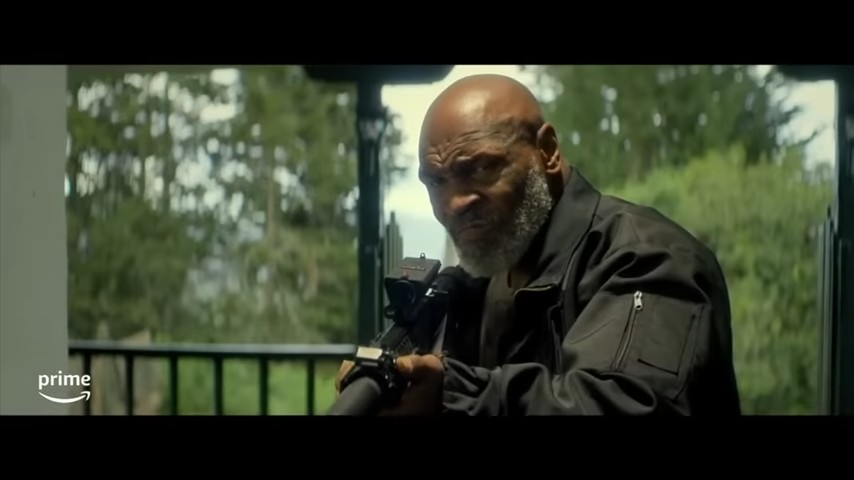 Unfortunately, the three don't make it in time to help Brahim, and the cartel ends up kidnapping him. Don Nacho (Ariel Sierra) is saved, but not without losing his legs to the sharks. Determined to rescue Brahim, Rèda, Stan, and Chafix recruit Marissa, a stripper/undercover cop, and Robbie, a military operative from the United States played by Mike Tyson. Their operation, however, does not go as smoothly as they had hoped, leading to an exciting climax. Robbie comes up with a scheme to track down the cartel's hideout by using Chafix as bait. A last showdown with the cartel occurs in Pablo Escobar's abandoned residence, where Reda, Stan, and Chafix have rescued Brahim.
Medellin Movie (2023) Ending Explained!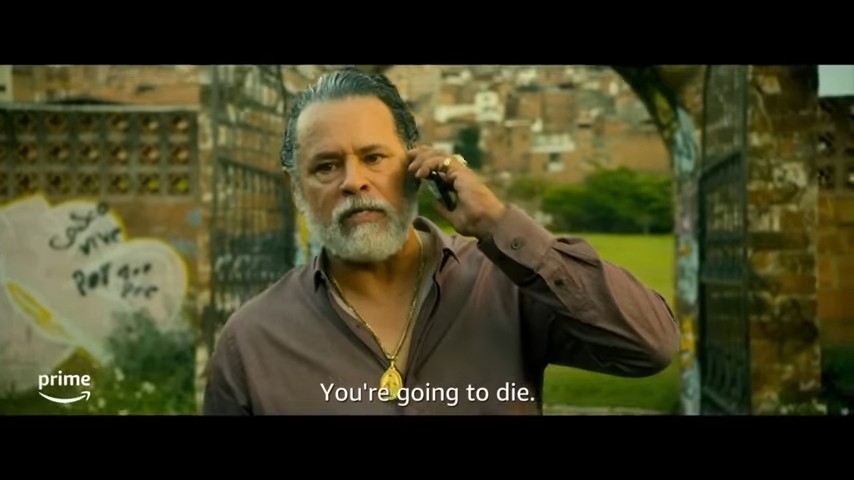 The group manages to save Brahim in the climactic act. As they try to get away, they remember that they left Chafix behind and now they have to go back for a huge gunfight. The plot's conclusion takes place at Pablo Escobar's residence, where the group plans to employ baited traps to draw in the Cartel before setting off explosives to wipe them off. The film's conclusion occurs when they meet Marissa at Pablo Escobar's abandoned home. Luckily, Brahim finds a hidden passageway that leads to an evacuation chopper. Reda dies in the climax scene as he detonates explosives inside the house to kill the cartel. The three survivors flee aboard a chopper. After returning to France, Brahim runs the gym with Stan and displays a digital banner honoring Reda's bravery.
In sum, Medellin is an exciting and humorous depiction of a rescue effort with a number of unexpected turns. Fast-paced chases, angry conversations, and comedic relief punctuate the turmoil in this action flick. Its exploration of kinship, devotion, and sacrifice will leave viewers with a bittersweet taste in their mouths. The movie finishes with a touching ode to Reda's bravery outside the gym, where his unselfish deed is memorialized. Medellin provides an enjoyable cinematic experience with its mix of action, humor, and subtle emotion.