Since its debut, "Mask Girl," the compelling South Korean streaming television series starring Lee Han-byeol, Go Hyun-jung, Ahn Jae-hong, and Yeom Hye-ran, has taken viewers on an emotional journey. It is directed by Kim Yong-hoon. The Naver webtoon by Mae-mi and Hee-se, which served as the inspiration for this 2023 series, explores the complex web of feelings, connections, and circumstances that surround its characters. The fate of Mo-mi and her eventual demise is one of the major concerns that have left viewers scratching their heads.  (tvacute.com) We'll examine Mo-mi's journey, key turning points, and the gut-wrenching finale that has audiences in awe in this article's in-depth analysis of the "Mask Girl" ending.
Mask Girl Series Plot
Kim Mo-mi (Go Hyun-jung) is a character from "Mask Gir whose desire to become famous was ingrained in her dreams from a young age. But her struggle with self-esteem brought on by cultural expectations of beauty directs her in a different direction. She had to reevaluate her goals due to her worries about how she looked, which were exacerbated by the focus placed on beauty standards and plastic surgery in society. In the world of Online, Mo-mi transforms into a masked performer who wins the admiration and attention of many. Tragically, two of her fans pass away suddenly, sparking a police inquiry and the inexplicable disappearance of Mo-mi (Nana) after her plastic surgery. The distraught mother of one of the victims sets out on a ruthless quest for retribution, sparing no one, not even Mi-mo, Mo-mi's daughter.
What happened to Mo-mi?
The series begins with a young Mo-mi's first participation in a talent show and weaves a convoluted narrative spanning 34 years. Her desire for recognition is contaminated by social expectations of beauty, leading her to an unfulfilling office job. She morphs into the mysterious Mask Girl (Lee Han-byeol) at night, enthralling viewers in an online chatroom. Her existence is made more difficult by her love for her boss, Mr. Park, as well as a number of rumors manufactured out of jealousy. The perspective of the story alternates between characters, offering a complex view of the developing drama.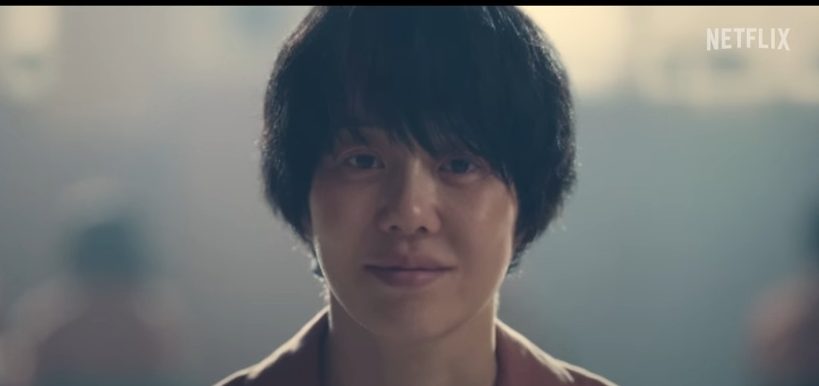 As the target of a stalker named Ju Oh-nam (Ahn Jae-hong), Mo-mi's world takes a sinister turn. The unpleasant nature of his fixation compels Mo-mi to face her anxieties. Her encounter with Handsome Monk, one of her other followers, results in a struggle for survival and sets off a chain of tragic occurrences that drive the plot forward. Kim Kyung-ja (Yeom Hye-ran), Joo Oh-nam's mother, loses all control of herself after learning of her son's passing. Kyung-ja's tireless quest leads her down a perilous path, where she eventually crosses paths with the terrible story of Mo-mi.
Is Mo-mi Dead in Mask Girl?
The series comes to a heartbreaking conclusion in which Mo-mi's future is decided. The plot develops as Mo-mi, who is motivated by her undying love for her daughter Mi-mo, escapes from prison. She runs across Kyung-ja, who has been after Mi-mo, and their confrontation results in a deadly final struggle. In a tragic turn of events, Kyung-ja dies and Mo-mi perishes while defending her daughter.
The speculation about Mi-mo's parentage is one of the series' most intriguing elements. The story makes it clear that Kyung-ja, and not Ye-chun, was the one who circulated the rumors of the Mask Girl's association with Mi-mo. Kyung-ja leaves a trail of deceit and suffering in her wake due to her manipulation and preoccupation with getting retribution.
The series' turning point is Mo-mi's passing, which resonates strongly with the audience. Her selfless act embodies the concepts of love, motherhood, and the lengths one will go to defend a loved one. Mo-mi's journey, which was marked by hardships and sacrifices, has a lasting impression on both the story and the spectator.
In the end, "Mask Girl" creates a moving portrait of the sacrifices and tribulations that its protagonists go through. The show deftly tackles themes of identity, retaliation, and the extent one will go to defend those they love. Audiences have been enthralled by the complex storytelling and surprising turns, which have had an enduring effect even after the last episode.
In "Mask Girl," Mo-mi's tragedy serves as a testament to the nuanced nature of human emotions and the significant influence of our decisions. Her transformation into a sacrifice mother from an aspiring celebrity to a masked performance captures the audience's emotions and highlights the show's examination of identity, retaliation, and love. The finale of "Mask Girl" makes sure that Mo-mi's legacy endures in the thoughts and hearts of its viewers, igniting conversations and reflections on the complex fabric of her story.