Heels Season 2 Episode 4 Ending, Explained – Welcome to the electrifying world of "Heels," an exhilarating television series that transports you into the drama and family dynamics of small-town wrestling and its complex family relationships. Episode 4 from season two, titled "Heavy Heads" provides us with a thrilling rollercoaster of emotions and choices which keeps us on the edge of our seats – truly captivating storytelling with action, emotion, and character development all rolled into one package – "Heels" has quickly become one of television's go-to shows for wrestling fans as well as engaging storytelling aficiaudice fans alike.
"Heavy Heads" centres around Jack and Ace Spade, two brothers attempting to carry forward their father's wrestling promotion business in Duffy, Georgia. Each episode highlights challenges and decisions these characters face as they battle with inner demons and dreams while trying to balance each other out amidst unexpected transformations and battles – providing plenty of entertainment from start to finish!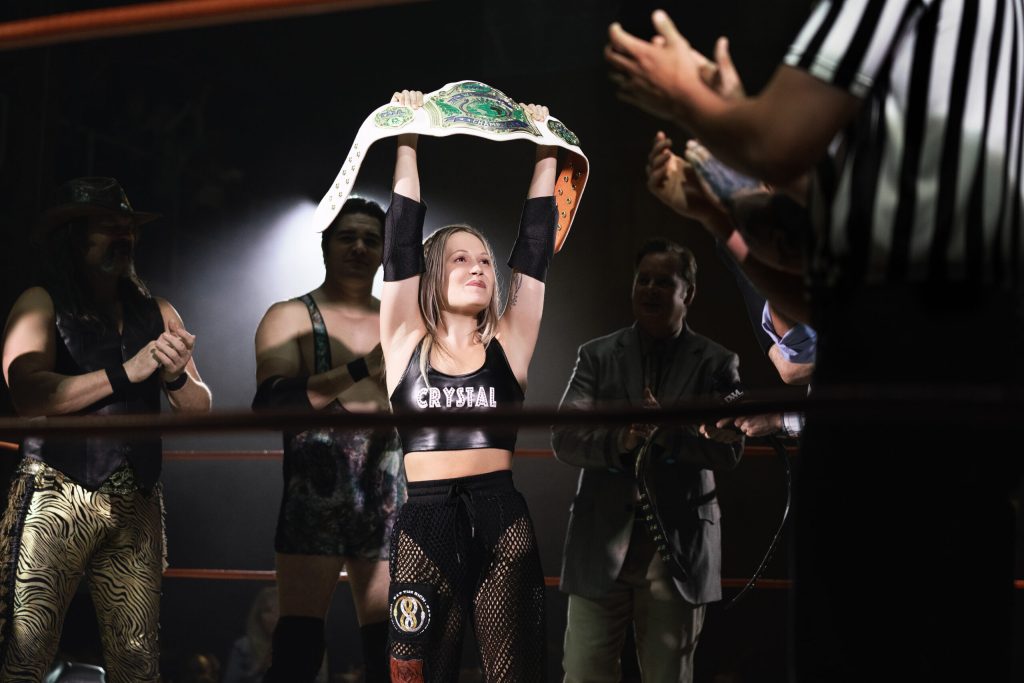 Heels Season 2 Episode 4 "Heavy Heads" Recap
Welcome back, wrestling fans! Season 2 of Starz "Heels" just hit the mat, delivering more high-flying drama and bone-crushing emotions than ever. In "Heavy Heads," two characters grapple with their choices' consequences as two others face consequences of their own choices – so let's jump right in to break down its key moments that left us cheering, gasping, or shedding a tear or two!
Wild Bill: From Outrage to Revenge
Wild Bill begins our adventure – a man of outrageous antics and undeniable charisma. In this episode, we delve deep into his persona as Bill and Diego travel to a Super-Fan Wrestling Convention in sunny Florida; their fans couldn't be happier for him, and all eyes are upon him; yet beneath this showmanship lies an uncomfortable truth: Wild Bill relies heavily on this attention as part of his survival plan.
Bill reunites with his old wrestling buddies, Alvin and Jimmy John, revealing striking contrasts in their life choices. Alvin, once known as the "Man Beast" in the ring, has opted for a simpler, quieter life. On the other hand, Jimmy John is dealing with the aftermath of brain surgery and the resulting brain injuries.
As the three friends come together to record a podcast, tensions start to surface. Alvin's decision to step away from wrestling serves as a parallel to the internal conflicts Bill is grappling with regarding his potential departure from the sport. The thought of giving up wrestling evokes a feeling more intense than the sting of defeat itself.
This realization hits Bill profoundly when Alvin candidly admits that he cheers for Bill but doesn't envy the path he's on. This candid confession becomes a pivotal moment for Bill. It dawns on him that a future devoid of the wrestling ring as an outlet could be devoid of the comfort it once provided. This unexpected blow forces Bill to confront the uncomfortable prospect of an uncertain future, where the wrestling ring may no longer offer solace.
The weight of this revelation bears down on Bill, causing him significant strain as he strives to chart a course forward. The podcast recording catalyses Bill's self-reflection and examination of his journey. Ultimately, this event propels Bill into a period of great challenge as he endeavours to find his way once more.
Crystal's Dream Comes True
On the flip side of this story is Crystal, an up-and-comer in wrestling. Her dreams are as ambitious as her hard work in the ring, as DWL forms its Women's League with her as its star attraction; however, once inside, it can reveal shadowy corners.
Arrives Elle Dorado (aka Tanya), an experienced wrestler. Elle's presence teaches Crystal more than moves; it opens her eyes to the struggles women in wrestling face in this industry. Elle's journeys between promotions for work, physical tolls and no health insurance reveal another side to success than the one Crystal had imagined – yet her resolve remains strong as she seeks to forge her place in history.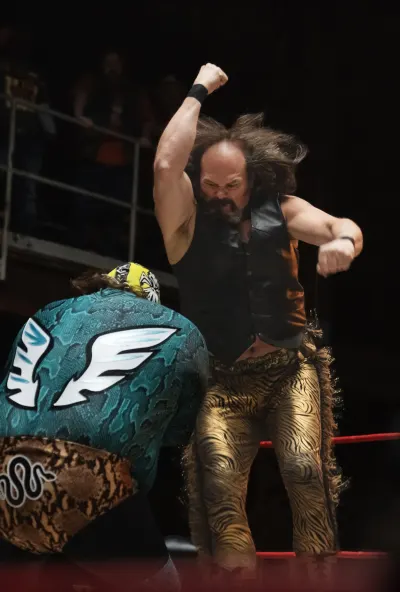 Ace Spade's Rise From Ashes
Ace Spade, who's on an emotional quest, finds an unlikely ally: ConDamned. Dressed extravagantly, his new persona adds much-needed comic relief, but behind its glittery facade lies an inner journey.
Ace's time spent with Thomas provides him with clarity. In a heartwarming moment, Ace guides Thomas towards victory, breaking free from the pressures and expectations that had once plagued him. Ace realizes this insight is also true for himself: sometimes, moving past our past is essential in moving toward a brighter future.
Emotions Can Swerve Back & Forth
As we navigate the emotional ups and downs of "Heels" Season 2 Episode 4, we are reminded that wrestling isn't simply an act in a ring – it reflects back onto us our struggles, choices and how we decide to live our lives. Each character's journey resonates deeply with our own struggle, making this show an emotional examination of humanity itself.
Don your boots, dear readers! Come enter the world of "Heels," where every move and decision has repercussions far beyond any single arena. When darkness falls, and our characters push forward into battle, we are left asking: In an environment where everybody slams could be our last, what does it truly mean to fight for your dreams?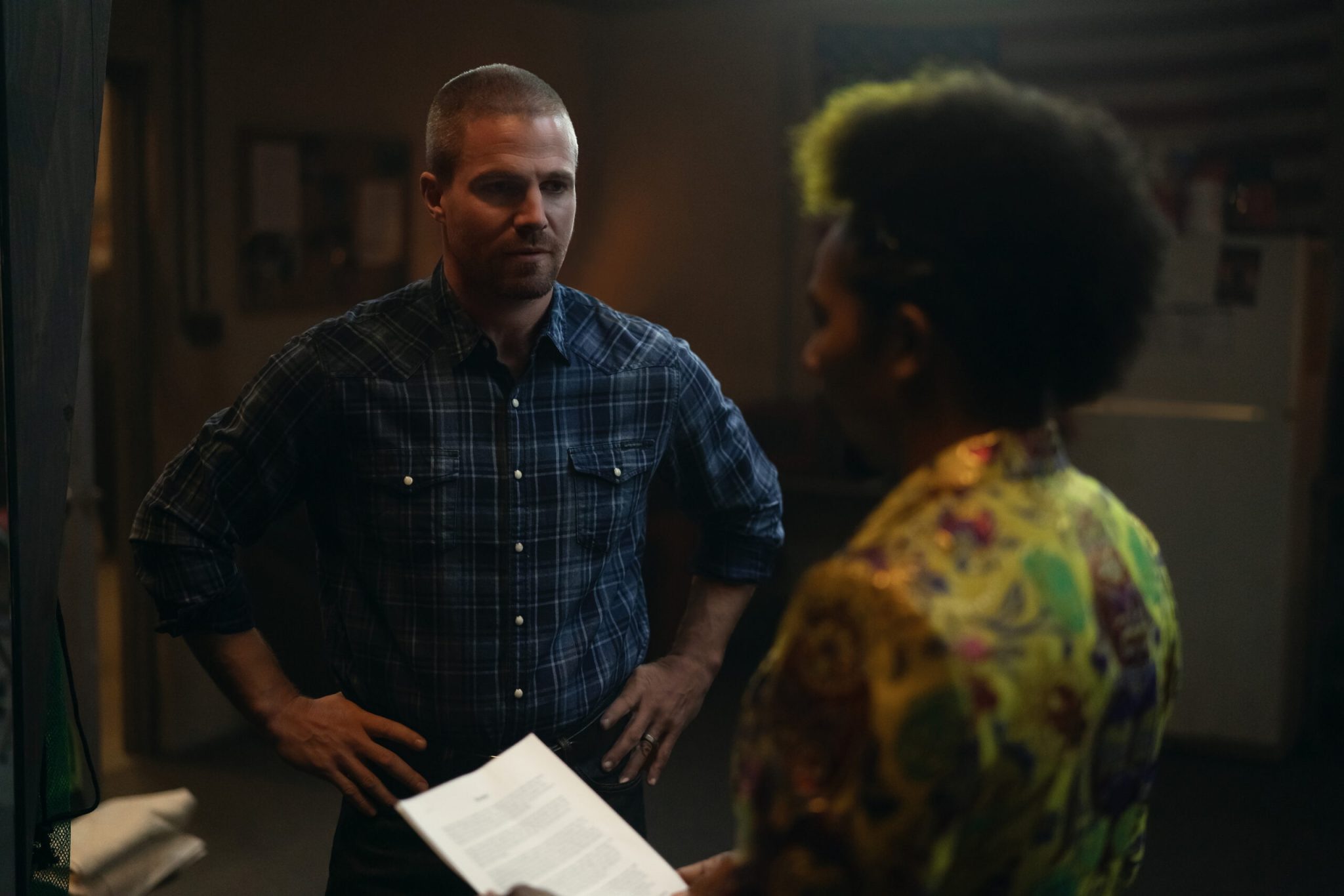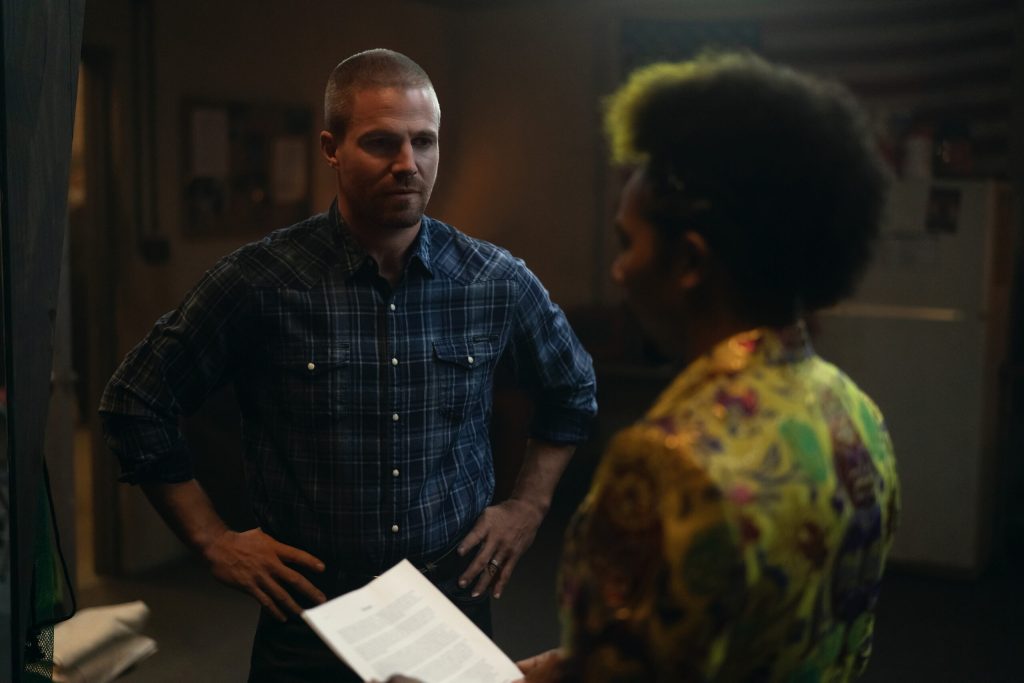 Heels Season 2 Episode 4 Ending, Explained
In the climactic showdown of this episode, Jack, an established wrestling veteran, and Gully, a rival promoter, come face to face for the final time. After a heated exchange of words, Jack realizes he must put aside his pride and offer an apology. However, Gully insists on a head-to-head showdown between their promotions to settle matters definitively. This raises the stakes even higher, compelling Jack to reconsider the future of his promotion and the sacrifices he's willing to make to ensure its survival.
Simultaneously, Crystal, an emerging wrestling star, faces her own set of challenges. As she enters DWL's newly established Women's League for the first time, she crosses paths with Elle Dorado, a seasoned wrestler. They interact frequently, and Crystal learns about the less glamorous aspects of wrestling – the pain, injuries, and lack of health insurance that often come with it. Despite these tales, Crystal's determination remains unshaken, propelling her forward in her quest to leave her mark on the history books. She's determined to achieve greatness in every endeavor she undertakes.
The episode takes an unexpected turn with Ace introducing his ConDamned persona. This transformation runs deeper than a mere surface change. It signifies an inner evolution for Ace as he guides Thomas toward victory. Ace sheds the pressures and expectations that once defined him, embracing a more optimistic and hopeful future.
Wild Bill, renowned for his larger-than-life personality, grapples with his emotions at a wrestling convention. Here, Bill reconnects with old friends whose lives have been profoundly impacted by the toll wrestling has taken on their bodies and minds. This experience compels him to confront the idea that wrestling might not always be the sole defining aspect of his identity. It paints a poignant picture of wrestlers' sacrifices to pursue their dreams.
The episode climaxes during a tag-team match, in which Ricky Rabies displays unusual behavior. Chaos ensues as members of Dystopia infiltrate the DWL ring, plunging the arena into darkness. A mysterious figure clad in a hoodie emerges to thwart Dystopia's invasion. This figure is later revealed to be Ace, portraying The Condemned with dark hair and a mask. This revelation sends shockwaves through the audience and Ace himself, marking a crucial step on his path to redemption.
"Heels" Season 2 Episode 4, titled "Heavy Heads," delivers an emotionally compelling installment that deeply resonates with viewers. This episode masterfully intertwines multiple storylines, from Jack's humbling journey to Crystal's eye-opening reality check and from Ace's transformative reinvention to Wild Bill's introspection. It sheds light on wrestling's multifaceted nature, showcasing its cast's sacrifices, aspirations, and character development. As the episode concludes, the audience eagerly awaits how these characters will continue to navigate their personal battles and aspirations within the tumultuous world of professional wrestling.
Also Read: [Starz] Heels Season 2 Episode 3 [Discord] "In Search of Ace"