In the previous episode 6 of NCIS: Hawaii, Lucy Tara was faced with a difficult choice. When her relationship with Kate ended, she submitted her resume to a new employer. even though it does mean spending six months away from her team and her girlfriend, Kate. NCIS: Hawaii Season 2 Episode 8 titled "Curtain Call" the play had a new agent Kendall Wells (Aleksandr Ivan Pevec) – a Navy meteorologist. Also he was a victim of homicide. For a detailed explanation of everything that happened in NCIS Hawaii Season 2 Episode, 8 continue reading the recap at tvacute.com.
NCIS: Hawaii Season 2 Episode 8 Recap; A new agent Kendall Wells replaces Lucy
NCIS: Hawaii Season 2 Episode 8 Recap
The episode opens with Lucy had left. She was away on a naval ship working as an NCIS agent. The team has had to work with some temps till she returns in six months. When a body fell from the ceiling during a play tonight, they had a new agent with them. Kendall Wells (Aleksandr Ivan Pevec ), a Petty Officer Second Class, was the casualty. He was the Navy's meteorologist. The play also included Kendall. He was not a talented actor. He was constantly preoccupied, and he frequently arrived late for rehearsals. He was reportedly chosen to appear in an MCU film. The team was at a loss as to how to proceed, but they didn't imagine a shoddy weatherman would appear in a major motion picture.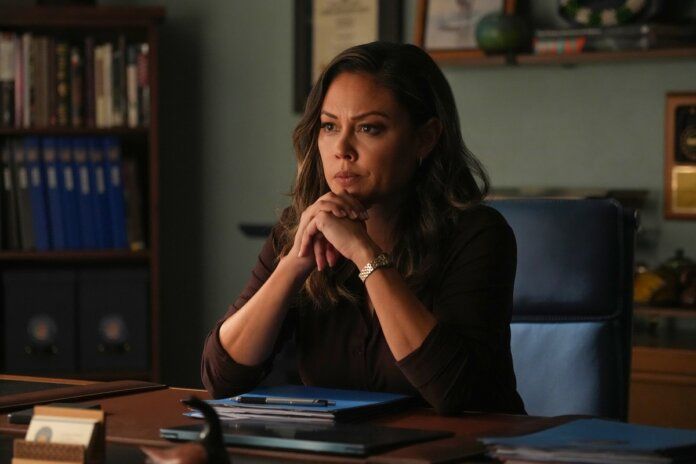 Or that he would be murdered because of it. Kendall was a victim of homicide. Before he was choked to death by ropes, there were indications that he was trying to fight back. The strangulation had a really shady appearance. Tennant (Vanessa Lachey) and her team were able to catch it since it started the murder inquiry. Alan was also invited to join them. Last year, Alan was taken prisoner. Although it was a cell phone and a friendly NCIS agent, the man has been moving about departments ever since. When the group discovered that Kendall was a member of a covert mission, Alan was there. He was operating out of a location called "the hole."
Since the location was so top-secret that no map had ever been made, it became known by that name. Kai, Alan, and Jesse all headed to the hole. Gunshots were audible. They entered the premises frantically, and it turned out that they were preventing filming. A movie studio was being run out of the pit. It is where the government produced videos for military training and recruitment. Each performer was a soldier. High clearance has been issued to them. The videos can contain mature content. Only soldiers who are friends are shown them. Or, at the very least, that was the aim, if not the execution. The truth is that someone went looking for Kendall after seeing a video he was in and asking for information.
Get ready – we're back with an all-new case, and you WON'T want to miss this one. #NCISHawaii is starting NOW on @CBS. pic.twitter.com/DhtEPdX8fT

— NCIS: Hawai'i (@NCISHawaiiCBS) November 22, 2022
Before his death, Kendall was tortured. Someone shocked him with a stun gun or something like. Once he provided his killer with all the information they needed, Kendall was killed, but he wasn't the only one. A second soldier lost his life. Prior to their deaths, they were also tortured. The two victims appeared in just one video together in all. It was the video on what to do if an outside force entered the safe house. There were only two actors and one director for the video. The group set out to find that director. Lennox Kay was his full name. He was still residing there. The door to his home was open when they arrived. They grabbed their weapons and charged in. discovered Kay dead.
They discovered another person standing over him. The murderer wasn't the person they discovered. Charlie was his name. As Black Ops, he was. Tennant recognised the murderer because he knew who he was. Harom is the name of the murderer. Harom's actual name wasn't known to Charlie 1. He kept his true identity a secret as well. He only uses the name Charlie 1. Tennant gave him a pass. Additionally, she asked to know everything he knew about the incident. She was informed about his training of Harom. Harom later turned into a mercenary. His latest assignment is to break into a safe residence. He watched the American military's instructional film on what to do in a breach. Additionally, he located the actors and inquired them how to get around the security measures.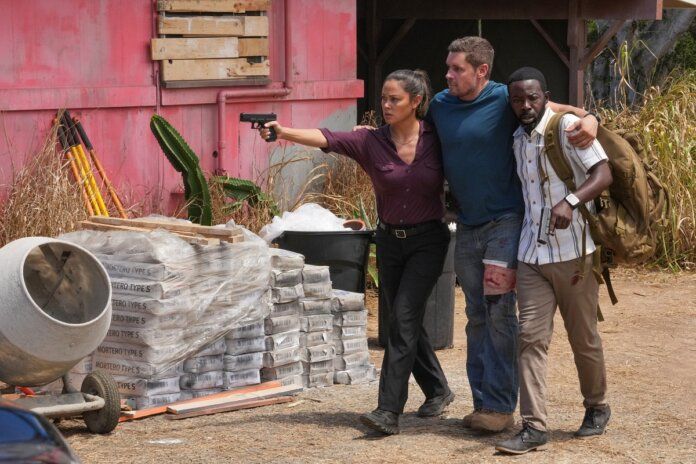 Harom, though, was still looking for a specific person. The scriptwriter was the target of his pursuit after he had killed the director and the two actors. the person in charge of all safe houses' programs. He was in Mexico, I believe. There was no jurisdiction for NCIS. Charlie 1 promised to get there and save this  Duggy Atwater (Charlie Hudson III) individual. Tennant was not going to hang back. She went in search of Duggy with Charlie 1. Together, they took a trip to Mexico. They then went in search of the safe house. Duggy was discovered. He immediately saw that they were putting his life in peril when they notified him of it. Duggy has too many safehouses to manage all around the world. He was aware that he ought not to fall victim to enemy captivity.
When a party started to breach the safehouse, Tennant and Charlie-1 were discussing alternatives with Duggy. Charlie-1 received a leg shot right away. But Tennant devised a scheme. She planned for a bomb to detonate as the bad guys entered, which killed most of them. Not Harom, though. One more time, Harom attempted to kidnap Duggy. Before Tennant shot him, Charlie-1 hit him with a grenade. Harom had finished. He was arrested. Duggy was secure, and Charlie-1's wounds was attended to. Even Charlie-1 revealed his true first name. Charlemagne stood there. Charles, the first is another name for him. His mother, who taught history, fell in love with the name. Tennant left for home in a cheerful mood after that. to discover that her son had his much older girlfriend spend the night at the house while she was away. Kai Holman (Alex Tarrant) then traveled to Whistler to start an inquiry into his former friend, AJ. However, the investigation turned up evidence that AJ's own father, Kai, had been collecting money from him and may have even assisted in his illicit activities.