Magnum (Jay Hernandez) and Higgins (Perdita Weeks) are called into action in the Magnum PI Season 4 finale episode"Close to Home." when Katsumoto's (Tim Kang) ex-wife is kidnapped, putting the couple in danger within a high-security prison. On a happier note, Rick and Suzy are expecting their first child. what could possibly happen between Hawaii's dynamic duo Thomas Magnum (Jay Hernandez) and Juliet Higgins (Perdita Weeks)? Let's Start Magnum PI Season 4 Episode 20 Recap Below.
On a jogging path, Higgins recounts her conversation with Dr. Ogawa regarding Magnum. When Juliet tries to tell Thomas how she feels, she discovers that Lia has stayed the night. Detective Gordon Katsumoto of the Houston Police Department was kidnapped, bound to a chair, and forced to watch a video. His ex-wife was also kidnapped and bound to a chair in this video. The perpetrators threatened to harm Beth (Shawna Christensen) if Gordon didn't assist them with their minor issue.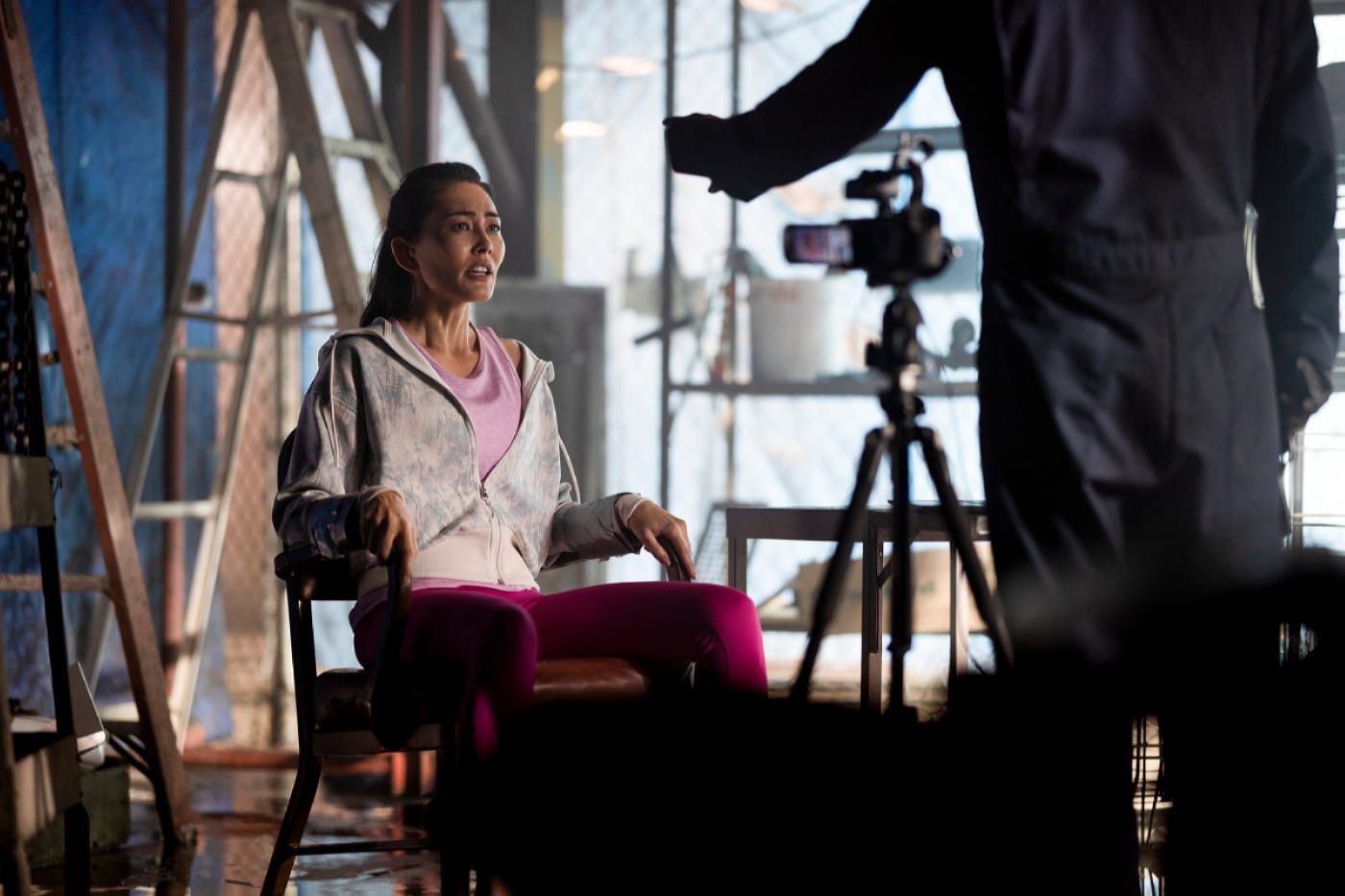 Gordon, though, was a cop. He was an excellent officer. He realized that whatever these individuals wanted was going to involve breaching some sort of law, so he couldn't exactly cooperate with them. He is unfamiliar with them. He is unsure if he can trust them. He was truly concerned about Beth and sought help from those he knew he could trust. He dialed Magnum and Higgins' numbers. He invited them to meet him on a secluded beach. T.C. is there to support Rick when Suzy has issues with her pregnancy.
We're having a baby! 🍼 Ready or not, Rick's world is about to change. Tune in to the #MagnumPI season finale, TOMORROW. pic.twitter.com/imgzz6b52G

— Magnum P.I. is TONIGHT (@magnumpi) May 5, 2022
Higgins was on the verge of jumping. When she spotted Lia in Magnum's apartment, she anticipated the worst and decided not to tell him she has emotions for him. Later, Magnum stated that nothing had transpired. Magnum felt compelled to excuse his behavior because he thought she looked disappointed when she saw Lia. Higgins, on the other hand, had already decided against telling him how she felt. She hadn't wanted to tell Magnum why she walked over to his house that day, and then Gordon happened. They went to the beach together. They awaited Gordon's arrival. He then informed them of what had occurred.
Nope, everything is NOT okay. 😩 What is really going on?! #MagnumPI pic.twitter.com/HSSVmuvn3w

— Magnum P.I. is TONIGHT (@magnumpi) May 7, 2022
Did Katsumoto's ex-wife Beth survive in Magnum Pi Season 4 Episode 20?
Gordon was straightforward from the start. He claimed he and Beth had been abducted. He further said that the kidnappers had threatened to kill her unless he first killed someone for them. Gordon was ordered to assassinate Shane Whelan, his former partner. The individual was incarcerated. He was actually on protection duty, so those who wanted him dead couldn't approach him through normal channels. Gordon, on the other hand, being a cop, has access to Whelan. He has the authority to summon him for questioning at any moment. The kidnappers hoped Gordon would take advantage of the situation to kill Whelan, but Gordon is incapable of killing people.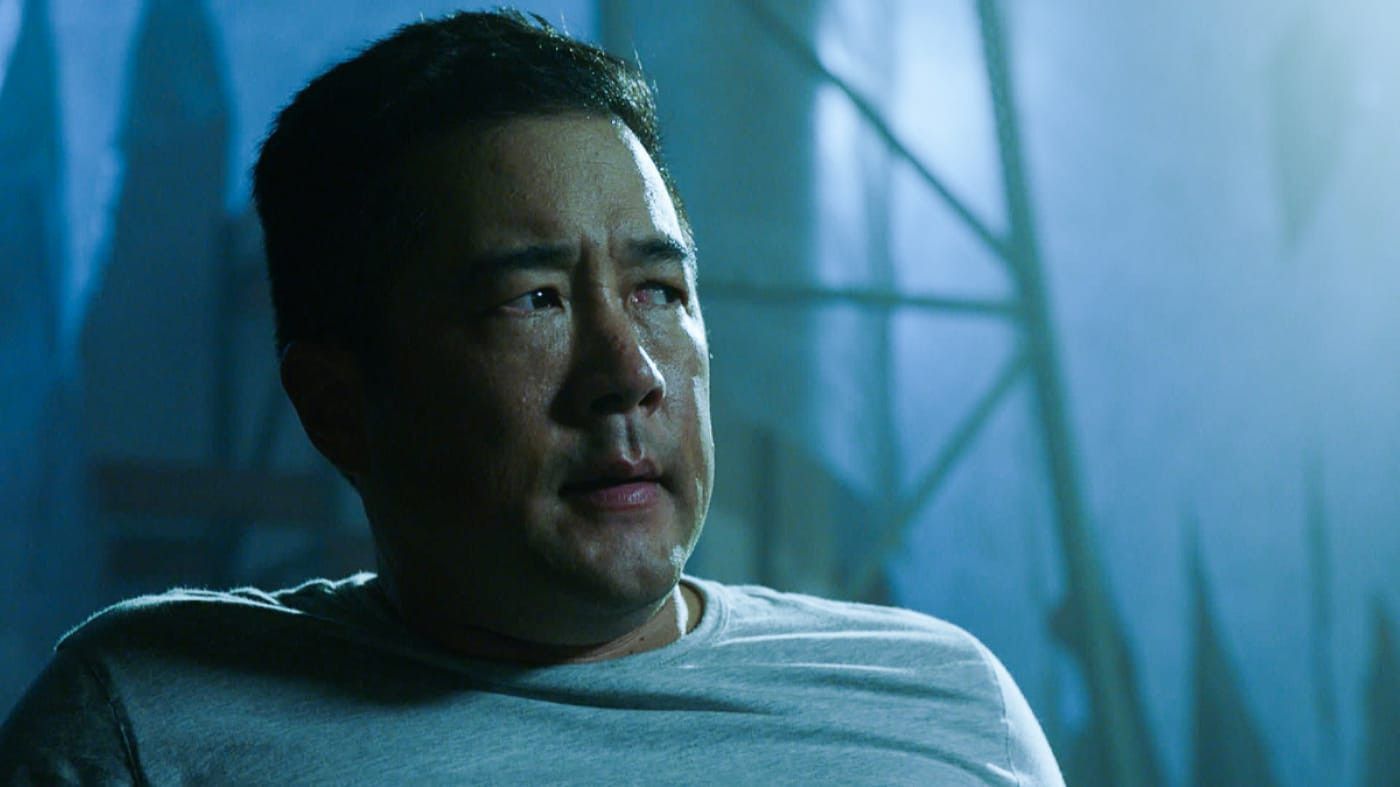 Gordon is a decent individual. He doesn't want to murder anyone. Gordon hoped that Magnum and Higgins could assist him in finding Beth before the time expired. It was investigated by two private detectives. They followed Beth's last steps. She had gone jogging the night before when she was grabbed and thrown into a stolen car by two men in masks. Magnum and Higgins followed that car to a location. Gordon was then asked to describe what he witnessed on video. It was the perfect combination for a bakery. Gordon and the two PIs headed there to save Beth.
She wasn't there, though. Because they phoned Gordon, the kidnappers realized they were being traced and relocated her to a new place. As they photographed Beth, they video-chatted with him. She hadn't been murdered. To emphasize that they were serious, they shot her in the arm. Gordon became enraged. They ordered him to calm down after he threatened to kill the kidnappers. to concentrate on the mission Gordon was so worried about Beth that he pondered murdering Whelan, and his buddies had to talk him out of it. They assisted him in focusing on what they could do. They may free Whelan and use him as bait to apprehend Beth's kidnappers.
There were only a few snags in this scheme. For starters, it was extremely unlawful. Two, it involved requesting a favor from Rick when he was at the hospital, where Suzy was in delivery. Three, it required Magnum to move freely throughout the prison. The last element was a major issue because he assisted in the incarceration of many people, and he did end up running into someone while posing as a regular guard. He needed to flee. He was forced to fight. He also had to hack the computer system to hide the fact that they were kidnapping a knocked-out Whelan from prison.
Is Detective Katsumoto Gordon getting fired in Magnum PI Season 4 Finale?
Fortunately, Higgins was computer savvy. She turned off the cameras on the inside. They freed Whelan and then made contact with the kidnappers. After Whelan spoke, they realized who they were. Ray Nascano wanted Whelan dead because he had just made contact with federal authorities and was eager to speak with them. Whelan and Gordon were investigating Ray back in the day. Whelan was smeared with filth. He chose to blackmail Ray instead of telling his partner, and it worked until Ray recognized he needed to get rid of them. He was unable to assassinate the officers. It would generate excessive heat. His fallback plan was to assassinate Gordon's sister, Kim.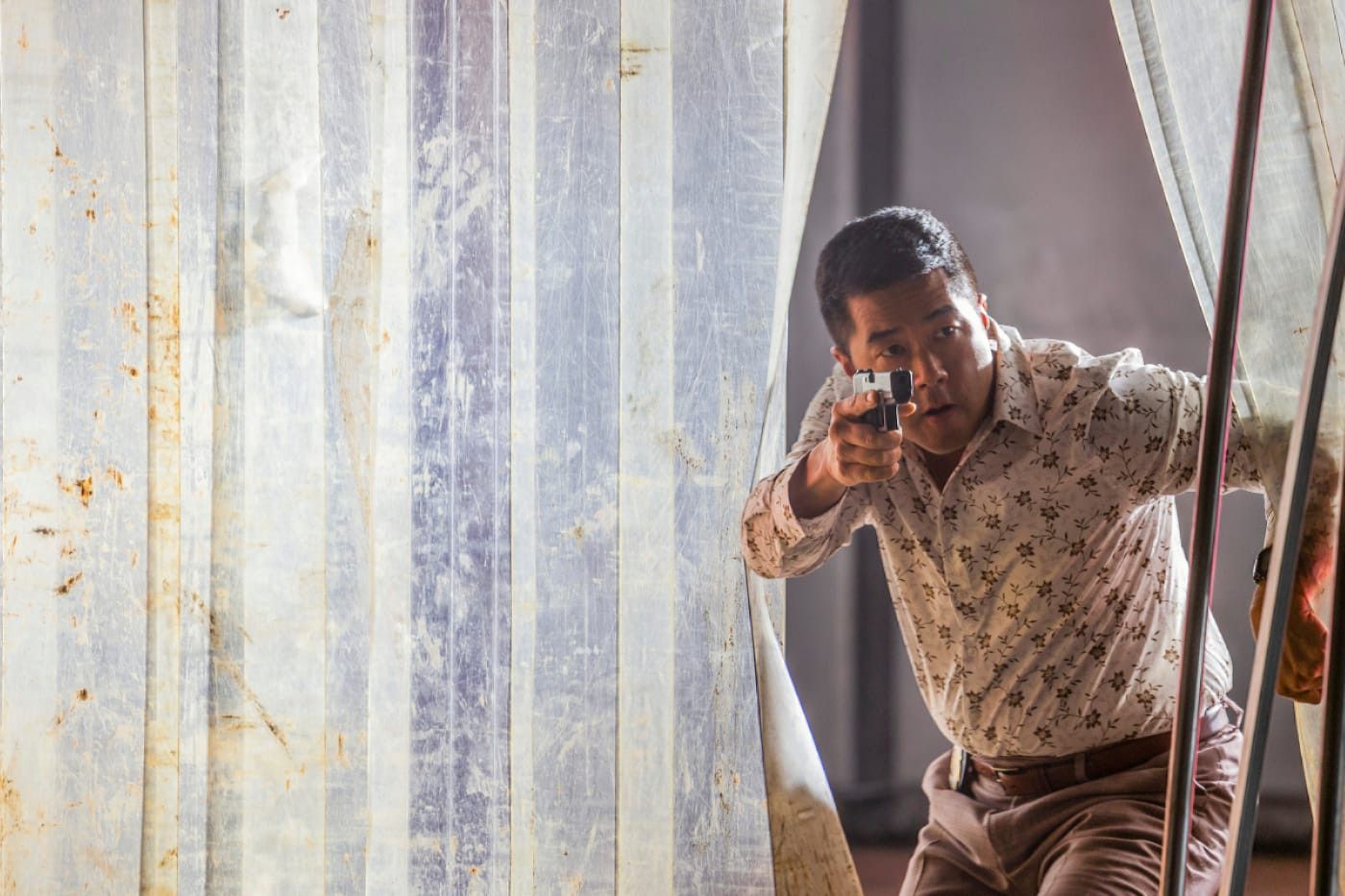 Gordon left after his sister died. After the fact, Whelan discovered what had transpired and that Ray had covered it up by paying the Medical Examiner. So he told Gordon right before the Ray meeting. They utilized Whelan to entice Ray and his entourage to leave. However, Gordon was accompanied by Mangum and Higgins. They assisted him in defeating Ray. They killed his men, and Gordon was about to execute Ray when Magnum intervened. It wasn't worth it, he informed his pal. Gordon decided against killing Ray. Ray was about to enter prison. Gordon, on the other hand, had been suspended without pay, and it's likely that he'll be arrested after his suspension is up. So that's the end of his badge.
Magnum PI Season 4 Finale Recap: Happy Ending
Suzy, on the other hand, lost blood after giving birth to a healthy baby girl. She was nearly killed and had to be rushed into surgery, but she survived and subsequently met her daughter. Joy was the name of her daughter. When Higgins walked away, everyone was ecstatic. She went to the rooftop to meet Magnum, and they both admitted to having feelings for each other, but they initially stated that they would prefer to remain friends. But then, when Thomas pulled Juliet into a long, sensual kiss, their lips whispered something completely different. After liplock, the screen went black, signaling the end of the season!
Is Magnum PI Season 5 on the way? With a New Home
#MiggyAdmitTheirFeelings‼
Finally! OMG! #MagnumPI #Miggy pic.twitter.com/xHOEEJ4ZP4

— Lynzy 🌷🍀🌷 (@actuallylab) May 7, 2022