Kushi Movie Review – Are you craving an unforgettable love story? Look no further than "Kushi," the 2023 Telugu romantic comedy directed by Shiva Nirvana that stars Vijay Deverakonda and Samantha Ruth Prabhu as its stars, which has garnered significant acclaim among audiences and critics alike. Join us as we journey into "Kushi's" magical world as we examine its plot, performances, and more in this comprehensive review!
Release Date: 01 Sept 2023
Star Cast: Vijay Deverakonda, Samantha, Jayaram, Sachin Khedakar, Murali Sharma, Lakshmi, Ali, Rohini Molleti, Vennela Kishore, Rahul Ramakrishna, Srikanth Iyenger, Saranya Pradeep
Director: Shiva Nirvana
Producers: Naveen Yerneni, Ravi Shankar
Music Director: Hesham Abdul Wahab
Hindi Trailer
Telugu Trailer
Kushi Movie Plot Synopsis
At the core of "Kushi" lies an engaging love story between Viplav (Vijay Deverakonda) and Aradhya (portrayed by Samantha Ruth Prabhu). Viplav, working for BSNL, becomes charmed by Aara (Samantha), whom he meets while stationed in Kashmir, unaware that Aara may actually belong to an upstanding Brahmin family and be in deception about being Muslim for practical reasons.
Their love is undeniable despite the vast differences in their backgrounds, and they decide to marry against their families' wishes. Unfortunately, however, married life doesn't go smoothly: Viplav and Aradhya encounter unexpected difficulties that put their love to the test – we watch as Viplav and Aradhya overcome these hurdles to find out whether love triumphs all.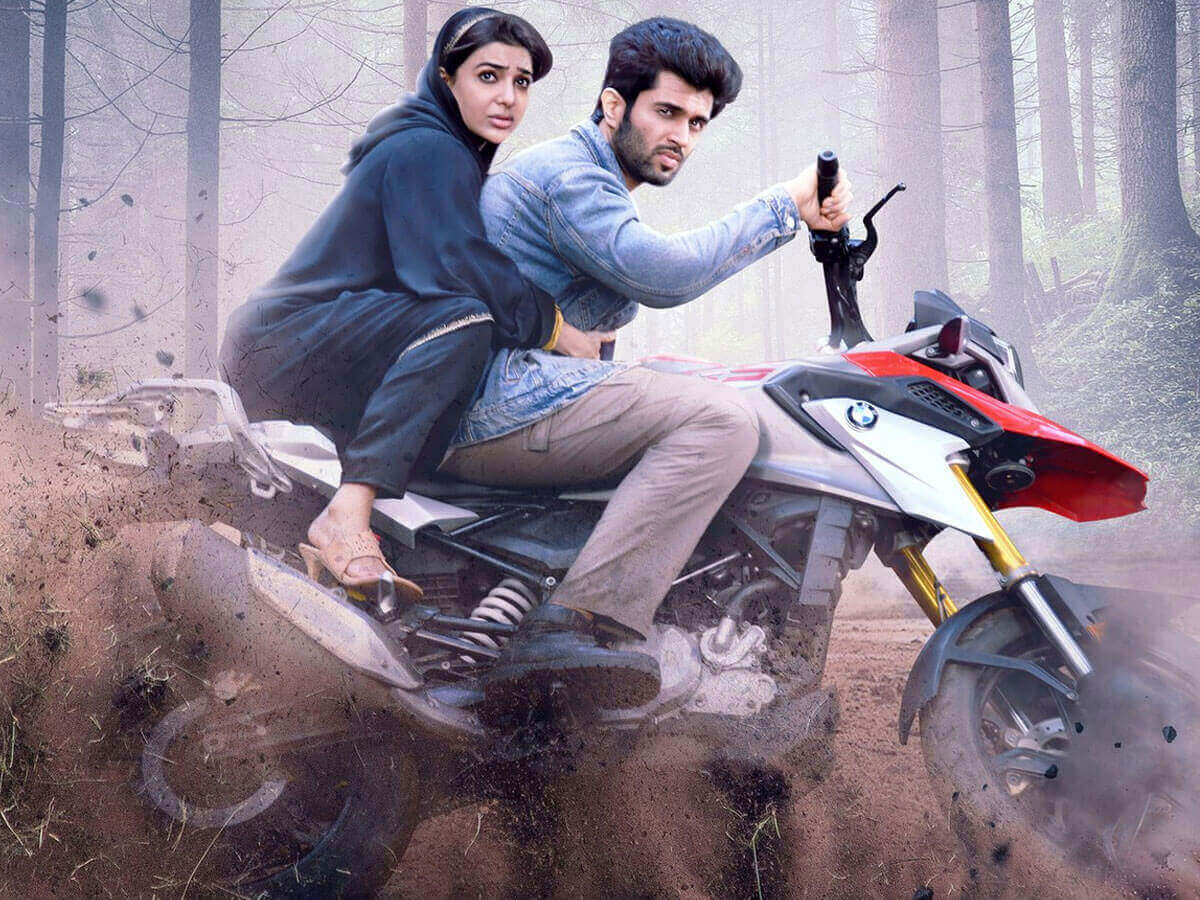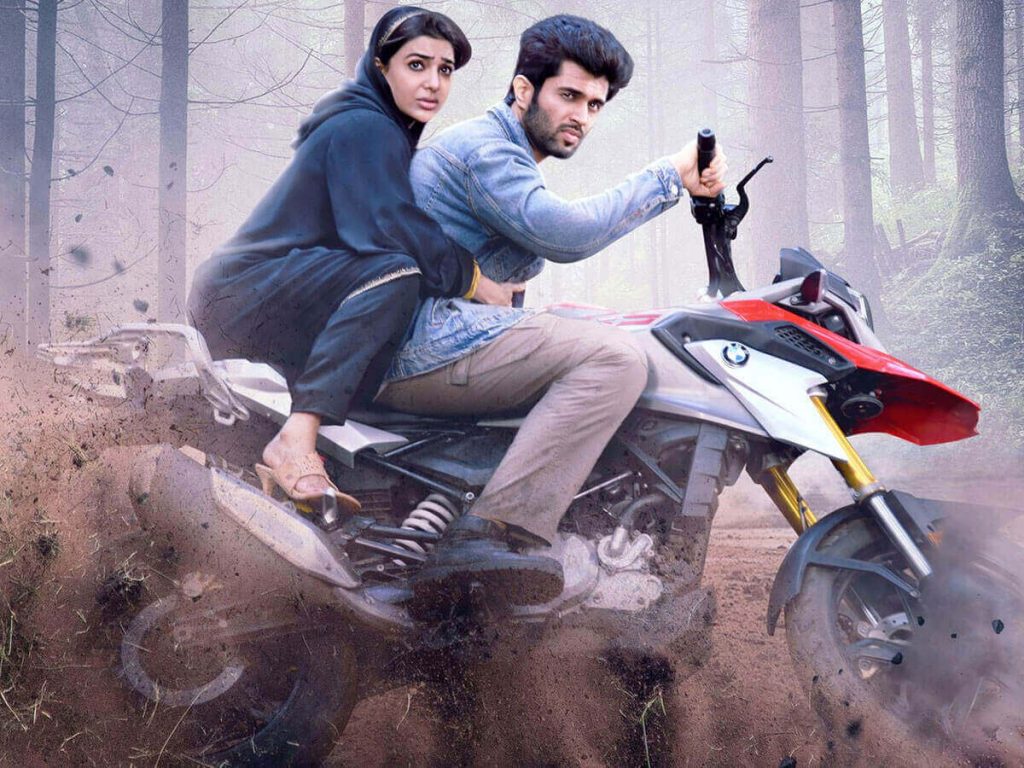 Kushi Movie Review
Kushi is an engaging, feel-good romantic comedy from director Shiva Nirvana that delivers precisely that. Filled with romance, humor and soulful music, each character makes their mark while propelling the plot forward.
Kashmir provides a stunning setting for the blossoming romance between Viplav and Aara, made even more believable and endearing by Vijay Deverakonda and Samantha Ruth Prabhu's impeccable performances as Viplav and Aara, respectively. Their on-screen relationship feels real and is endearing despite any distance.
Vijay Deverakonda stands out from his usual roles with an outstanding, charming, and realistic performance as Viplav. He plays an ordinary young man deeply in love, making the character relatable. Samantha Ruth Prabhu effortlessly portrays Aradhya. Her emotional depth and on-screen presence elevate the impact of this movie.
Sharanya Pradeep, Murali Sharma, Rohini Sachin Khadekar and Rahul Ramakrishna all play their parts convincingly and contribute significantly to the film's appeal.
"Kushi" stands out by accurately portraying post-marriage life, detailing all its ups and downs with accuracy and authenticity. This relatability makes the movie more than a typical romantic comedy; its script touches upon real issues faced by couples today and gives added depth to its plotline.
Shiva Nirvana pays his own personal ode to legendary filmmaker Mani Ratnam by drawing inspiration from his films and AR Rahman's music – creating a sense of familiarity among viewers who enjoy these iconic cinematic references.
"Kushi" may boast numerous strengths, but it has flaws. As the film progresses, its predictable plot becomes somewhat tedious at times, and certain scenes, such as Kashmir, feel slightly drawn out, interrupting its overall flow.
While the conflict between two families is central to the narrative, its resolution could have been more complex and nuanced; unfortunately, this film takes an approach that falls short by not exploring these complexities fully.
Technically speaking, "Kushi" stands out with its captivating visuals, thanks to cinematographer G. Murali. Composer Hesham Abdul Wahab elevates the viewing experience further when combined with its storyline. Mythri Movie Makers support adds production values, which helps increase the overall appeal of this movie.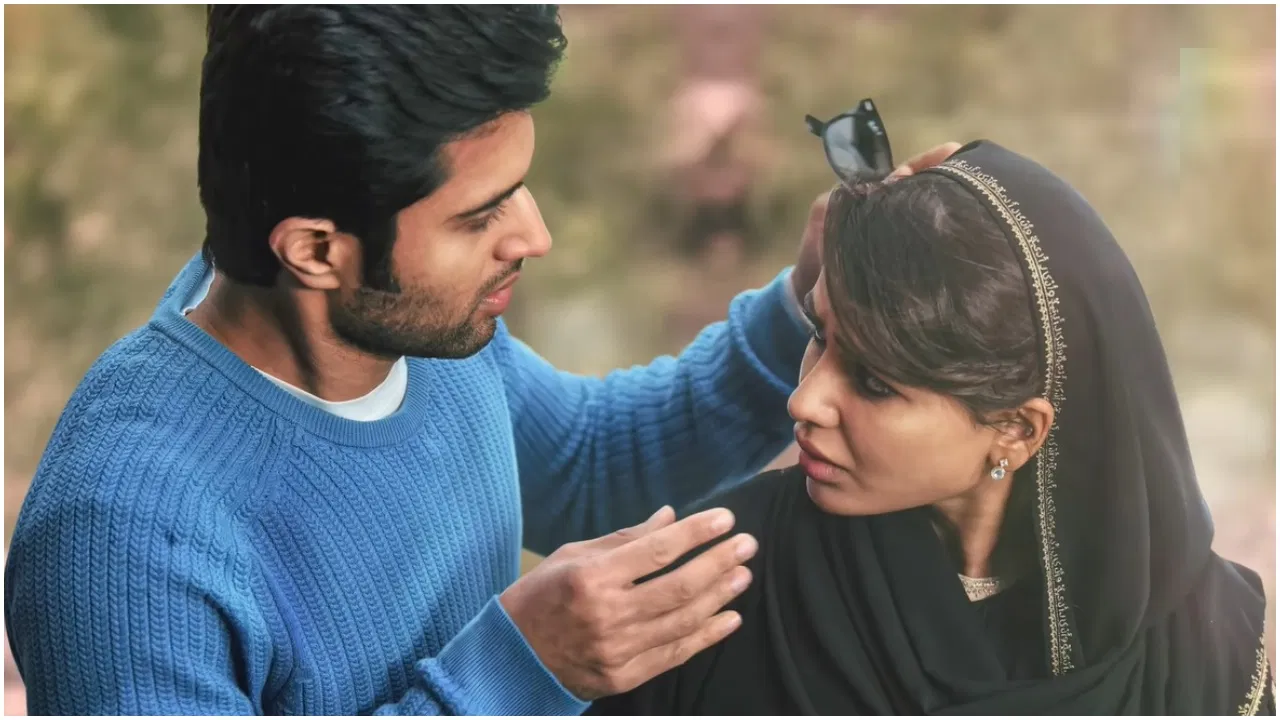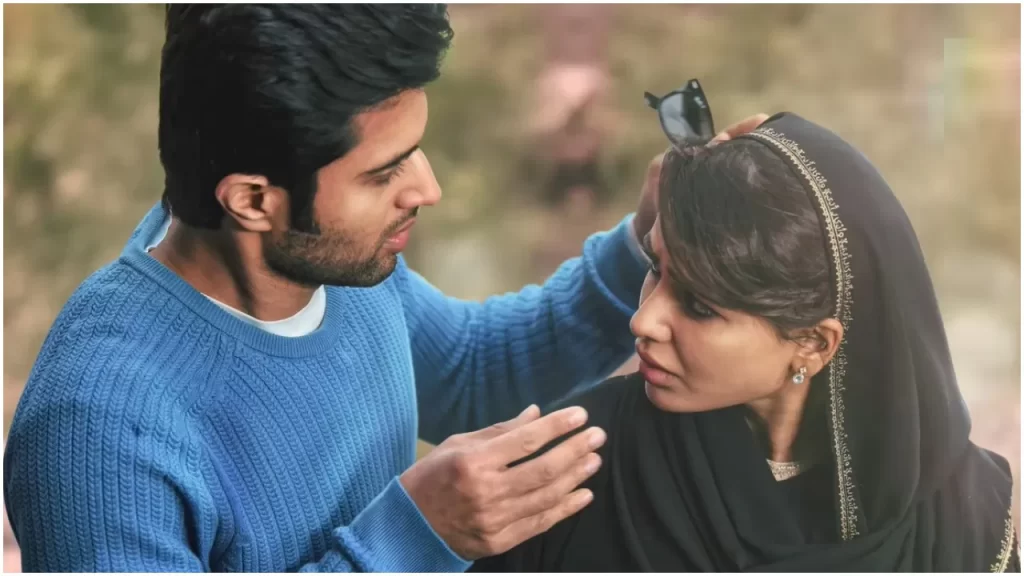 How Do Viplav and Aradhya's Differing Backgrounds Impact Their Relationship in "Kushi"?
"Kushi" follows Viplav, a BSNL employee who is drawn into love with Aradhya, a Muslim from a conservative Brahmin family who initially pretends to be Muslim but actually comes from an atheistic background, whereas Viplav hails from an atheist home compared to Aradhya who hails from a highly devout family – leading him down a journey where their profound differences come between them and test whether love can conquer all.
Viplav and Aradhya's distinct backgrounds present unique challenges to their relationship, particularly when seeking approval from both families for their union. Viplav's atheistic upbringing contrasts starkly with Aradhya's strong religious ties, creating tension within the plot and showing the complexity of love amid opposing ideologies. As they embark upon their married journey together, there will be ups and downs that test their strength – testing whether they can overcome barriers between backgrounds to find common ground.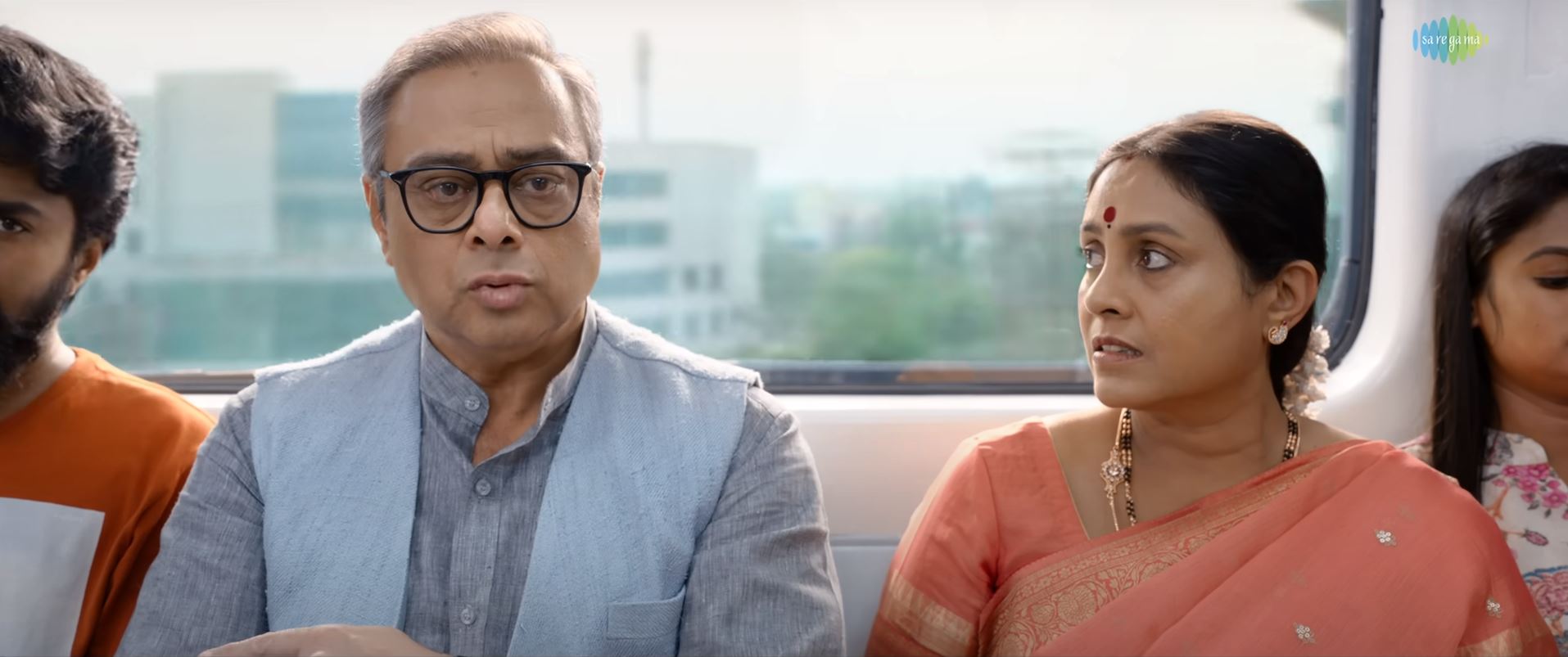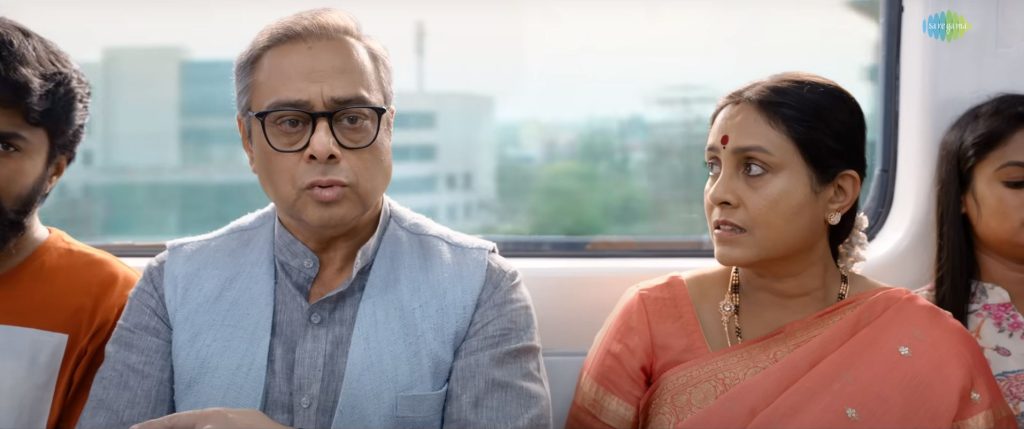 What Role Do Viplav and Aradhya's Families Play in the Tumultuous Journey of their Love Story in "Kushi"?
"Kushi" explores Viplav and Aradhya's families as significant obstacles in their love story. While Viplav's father, Lenin Satyam, is a staunch atheist, while Aradhya's, Chadarangam Srinivasa Rao, is deeply religious with many rituals that differ significantly from those held dear by his daughter – leading to tension when Viplav marries against their families' wishes causing tensions to mount between both parents. Thus raising questions regarding their influence and whether Viplav and Aradhya can find ways of reconciling differences within themselves and one another.
Viplav and Aradhya's families play an integral role in their romance. Amid strong opposition from both families to their union, Chadarangam predicts many difficulties for their marriage; these reactions and demands create emotional turmoil within the couple, casting doubt over its feasibility. As we follow their story unfold, we see whether Viplav and Aradhya successfully manage these familial obstacles and whether they find happiness together.
Verdict
Overall, "Kushi" is an engaging love story that can appeal to both family audiences and young viewers. While not breaking new ground in terms of the romantic comedy genre, "Kushi" provides a memorable cinematic experience thanks to standout performances by Vijay Deverakonda and Samantha Ruth Prabhu and its relatable depiction of post-marriage life, thus making this film essential viewing for romantic entertainment lovers of all kinds.
"Kushi" may have some predictable moments and pacing issues, but its stunning visuals, soulful music, and authentic storytelling more than makeup for them. Director Shiva Nirvana excels at weaving a romantic tale with depth and emotion – leaving viewers feeling warm and fulfilled at its conclusion. So, if you're craving an immersive cinematic experience that tugs on your heartstrings, then "Kushi" should definitely be considered an option!
Also Read: Is Prime Video Series Jubilee based on True Story?