AMC's drama series 'Lucky Hank' – Bob Odenkirk's new TV show, Lucky Hank, will soon air on AMC. This comedy-drama follows Hank, a college professor, as he navigates his personal and professional struggles.
Lucky Hank is based on Richard Russo's novel "Straight Man," which was adapted for television by Aaron Zelman and Paul Lieberstein. The show boasts an impressive team of executive producers, including Zelman, Lieberstein, Odenkirk himself (directed by Peter Farrelly), Mark Johnson, Richard Russo, Naomi Odenkirk, and Marc Provissiero.
Hank is an English professor at Railton College who both his students and fellow professors despise. They band together to try to force him out, claiming the school is "mediocre." Additionally, Hank faces difficulties in his personal life, such as dealing with his father, William Henry Devereaux – a highly esteemed professor who looks to him for support.
People want to know more about Professor Hank Devereaux and Railton College, wondering if they are real or scripted. Continue reading to get your answer.
Must Read: Where is [Bob Odenkirk] Lucky Hank Filmed?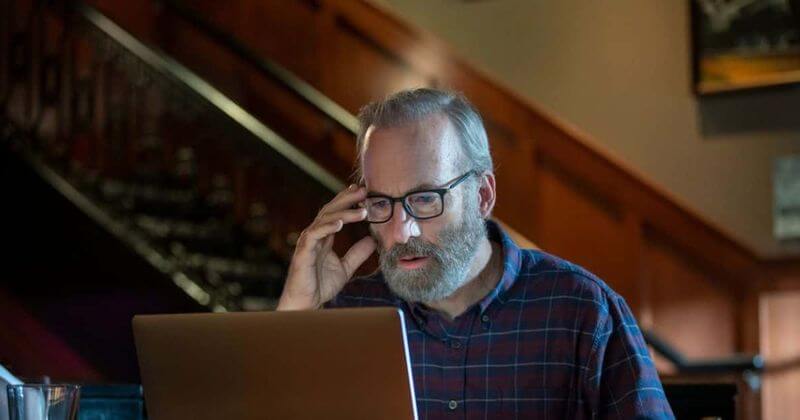 Does Hank Devereaux Draw Inspiration From a Real Professor?
No, Hank Devereaux is not entirely based on a real person, but he inspires it in parts.
The series follows the journey of William Henry Devereaux Jr., or Hank, a college professor, as he navigates both personal and professional challenges.
Adapted from Richard Russo's novel Straight Man, the show was created by Paul Lieberstein and Aaron Zelman. Bob Odenkirk, Peter Farrelly, Mark Johnson, Richard Russo, Naomi Odenkirk, and Marc Provissiero serve as executive producers for the project.
Hank is a character inspired by a real-life professor. Odenkirk stars as Hank, an individual struggling with an existential crisis that causes him to experience numerous professional and personal hardships.
Lucky Hank, the novel on which Lucky Man is based, draws heavily from Russo's experiences as an English professor during the 1990s. While Hank does not directly mirror Russo in terms of personality or traits, many of his observations were integrated into Hank's daily life.
Hank struggles throughout the series with various difficulties, such as conflicts with his colleagues, an unhappy marriage, and feelings of dissatisfaction with life in general. Yet despite these setbacks, he manages to keep a sense of humor about it all.
In an interview Willow Springs Magazine, Richard Russo said, "Straight Man was the easiest of my books to write and the funniest. Part of the reason it was the funniest was that it was the easiest. There's Hank suffering and trying to pass that stone, and there's also a kind of suffering of middle age, he may be losing his wife, there's something going on with his daughter. It's not like there's nothing at stake, but those stories of academic absurdity I had been storing for years—it had been almost ten years since I walked around at Penn State Altoona."
He continues, "I walked around a pond with the dean. Classes were to start in three or four days. He still didn't have his budget, and he couldn't hire his adjunct teachers. And this real-life guy said to me, "Same every year. What am I gonna do, kill a duck a day until they give me my budget?" And of course he meant it figuratively, but ten years later I figured what to do with that, and as soon as I get to make it literal, as you often do with things, you sometimes have a pretty good joke. And then, suddenly, all of the absurdity of my life as an academic gushed out. But by that time, I was out of a couple of horrible jobs that I'd had and into a good one, and I had distance on it, and I could do it without one-upsmanship; I wasn't writing that book out of revenge. I didn't want to do any "gotcha," or get even with any academics. I could do it from, I hoped, a good spirit. Distance gives you the ability to do that, I think. But it's the material itself that tells you in terms of tone just how funny it's likely to be."
Hank's relationships with his colleagues are an integral part of the show. Many characters were inspired by Russo's own experiences working in academia, from dealing with budget constraints to dealing with certain eccentrics.
Paul Lieberstein was drawn to Hank's story of dealing with midlife challenges as a tenured professor. This show provides an insightful look into academia's complexities and the struggle for personal and professional fulfillment.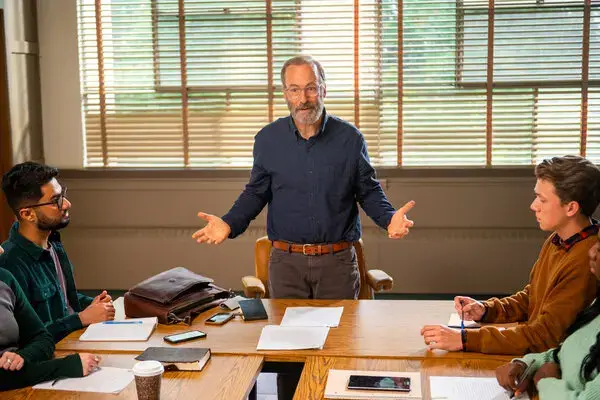 Is Railton College a Real-Life College?
Railton College is a fictional educational institution based on West Central Pennsylvania University, the source of Hank Devereaux Jr. and his colleagues in the series. Although its location in Railton does not exist, its essence draws inspiration from four real-life colleges where author Richard Russo taught English: Southern Illinois University Carbondale, Southern Connecticut State University, Penn State Altoona, and Colby College. Drawing upon Russo's experiences teaching these institutions inspired both its setting and academic absurdities seen throughout the novel and series.
Russo found inspiration from Dean Rose and Emma Wheemer at Penn State Altoona and Colby College, respectively. While Russo spent time at each institution, its budget limitations mirror those experienced by Railton College. Though inspired by these four institutions, their struggles and issues can be applied to any educational establishment. Russo's work provides an honest portrayal of an average-performing college.
Experience the thrilling premiere of Lucky Hank on AMC.
Recommended: Who is Mireille Enos, and what is Her Role in Lucky Hank?