Is Anna Williams (Ashley Johnson) Dead? – The first season of the hit HBO series "The Last of Us" has come to a dramatic close, revealing that Joel (played by Pedro Pascal) may not be as moral as he seemed and is similar to some of their adversaries during their journey across America. Additionally, it takes us back in time to discover why Ellie is immune from Cordyceps infection. It introduces us to Ellie's mother, Anna Williams (Ashley Johnson), who voiced and provided motion capture for Ellie in the original video games. This episode, written and directed by Craig Mazin and Ali Abbasi, respectively spans over 40 minutes in length and provides plenty of entertainment!
Ellie Williams' mother, Anna Williams, passed away before the start of the series. In "Look for the Light," which concludes season one and marks Ellie's final episode in season one, there is a flashback scene at its beginning that takes place sometime around 2008 or 2009 and features Anna. As many may know, Naughty Dog created this video game of the same name in 2013, which Johnson voiced and motion captured for Ellie Williams. By portraying Anna onscreen, Johnson joins other voice actors like Troy Baker and Jeffrey Pierce, who appear as voice actors in this series.
Must Read: Is Sam played by Keivonn Woodard Real Life Deaf Person?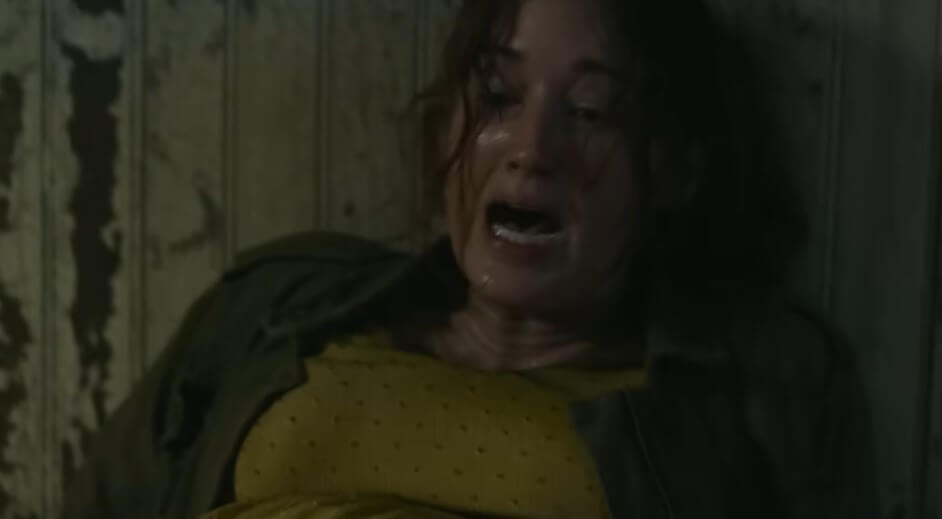 Does Anna Williams' Character Really Die?
Anna Williams, Ellie's mother, died in "The Last of Us." In previous games, only her name was mentioned. Neil Druckmann, co-creator and director of the game, believed Anna's storyline to be important and wrote a brief narrative about her, intended to be turned into an animated short but never materialized. There was even talk of including it in "The Last of Us: Left Behind," an optional downloadable extension pack to the game, which never materialized either.
Ultimately, Neil Druckmann and series co-creator Craig Mazin decided to incorporate Anna into the series. In the final episode of season 1, Anna is seen running through the woods while visibly pregnant. She takes refuge in a house and calls out for Marlene, who arrives later. As Anna rests against a wall with her back against it, a clicker attacks, but she manages to kill it with her folding knife. Suddenly hearing her baby cry while fighting off this adrenaline rush from fending off the clicker, Anna also realizes she has given birth while fighting off its attacks! She also notices an infected creature has bitten her.
Marlene finally arrives, and Anna lies that she cut the umbilical cord before being bitten, asking Marlene to take the baby and kill herself (Anna). Additionally, Anna asks Marlene for the folding knife, to which Marlene initially hesitates but eventually agrees and shoots Anna. In 2023, Marlene informs Joel that Ellie has developed immunity against Cordyceps from being bitten while in utero.
Did Ashley Johnson Quit The Last of Us?
Given Anna Williams' character has passed away, we believe Ashley Johnson had no choice but to leave the show.
In an interview with the deadline, Ashley stated, "In thinking about Episode 7 with Storm Reid and Bella going to the mall and having that moment of being able to be kids… you get to see them smile and be happy. I'm excited to see those moments in Season 2 with Dina and see Bella's version [of that romance]. Bella was so beautiful in those moments that she would steal while looking at Riley and the moments of overwhelming feelings that she's having in her body until she has to look away [from her]. I can't wait to see how she does that with Dina and how that relationship will come to life onscreen.
And also, after seeing all that [intense] stuff with David in Episode 8, we can see that all that anger and violence is still there. And, I think that's something that if you know the second game…I feel like that was set up very well. And even in the last episode from the hospital and seeing what Joel does, the fact that the show is not the gameplay, watching it as an audience member, I was devastated at what he was doing. Because we know who those people are now, and that group of people [related to the hospital incident] were trying to do good in the world. So it was harder for me to watch [the ending] because it wasn't like I was playing though, and then I would die, and then I'd have to come back and die again. So you lose yourself a little bit in the story of the show, and it just hit me in a really hard way where even knowing that this ending was coming, it still hit me hard. I can't imagine what it's like processing that ending for somebody who doesn't know. Anyway, I am excited for Season 2 and what they do with it."
Here is some background information about Ashley:
Ashley Johnson is an American actress renowned for her roles in television and films. Born in 1983 in California, Johnson began her acting career as a child actor. Her credits include numerous TV shows such as "Growing Pains," "The Killing," and "Blindspot," plus voice work for popular video games such as "The Last of Us" and "Tales from the Borderlands." Johnson has also received critical acclaim on stage with performances in multiple Broadway productions. Johnson remains an accomplished and versatile performer within the entertainment industry today.
Must Read:
[Season Finale] The Last of Us Episode 9 Recap: Ending Explained!