Lifetime's fans are transported to a town that has preserved its 1800s way of life. An Amish Sin is a drama movie on Lifetime that was co-written and directed by Michael Nankin. the story revolves around following Amish teen Rachel (Dylan Ratzlaff) disputes with her parents. They chose her husband. Rachel rejects him since he mistreated her as a child. She flees her hated marriage. Sadly, she's caught. Her life has worsened. She attends Amish girl rehab for rule-breakers. But Rachel manages to get away somehow. She relocates to a neighboring city. Rachel is currently reconstructing her life free of the constraints that held her captive. The Lifetime movie has themes and scenes that are so real that they make you wonder if they are based on real life. Now you might be wondering if "An Amish Sin" Movie on Lifetime is based on true events or What is Amish So, (tvacute.com) here are the specifics.
Lifetime' An Amish Sin Release Date | Cast | Locations | Trailer
What Is An Amish?
The Old Order Amish aka Amish is a Swiss German and Alsatian traditionalist Anabaptist Christian church group. Mennonite churches, another Anabaptist group, are closely related to them. The Amish are recognized for their modest lifestyle, plain clothes, Christian pacifism, and reluctance to adopt many contemporary amenities in order to maintain self-sufficiency, family time, and face-to-face interactions. The Ordnung, the Amish law, has comparable attire rules for women. Calf-length dresses in muted colors, bonnets, and aprons are required. Every lady wears a prayer Kapp or bonnet to show their religious views and unite. Women's hat colors indicate marital status. Single women wear black bonnets, married women, white. Because women are not allowed to wear jewelry like wedding bands, bonnet color coding is vital. The Amish view marriage as a transition into adulthood. Baptism is required for Amish marriage. The Amish don't marry outsiders, or "English."
What is Lifetime "The Gabby Petito Story" about? Social media instantly opposed the movie
Is An Amish Sin a True Story?
Yes, An Amish Sin on Lifetime is based on true events. It is not based on the experiences of a single woman. After the Kellie Martin film, the network will air actual stories, though. Michael Nankin and Barabara Nance are responsible for the compelling screenplay. They both used their experience and writing skills to come up with a script that is dramatic but still based on reality.
Lifetime's Behind The Headlines: An Amish Sin will air at 10 p.m. Eastern right after An Amish Sin. Real women who left their Amish homes will be interviewed for an hour-long documentary-style program. In the end, they share what it was like for them to be members of the Amish sect, how they were able to escape, and even how their lives are now. Additionally, a knowledgeable individual describes "the position of women in the Amish society both in the past and in the present."
Kellie Martin plays the tradition-bound mother of two daughters. In a recent interview says, she deems the Amish world "a fascinating culture that's so secretive, I think that for many of us, it's still very exotic. I had never really delved that far into it until doing this movie. In an insulated culture, abuses can get covered up and nobody wants to say anything, and the cycle can go on for generations."
"An Amish Sin" on Lifetime was based on true events. A 51-year-old woman named Joanna Yoder who has previously spoken out about her background worked as a consultant for the movie. She is hoping that a recent Lifetime movie would bring attention to a case that she has been working to highlight for years.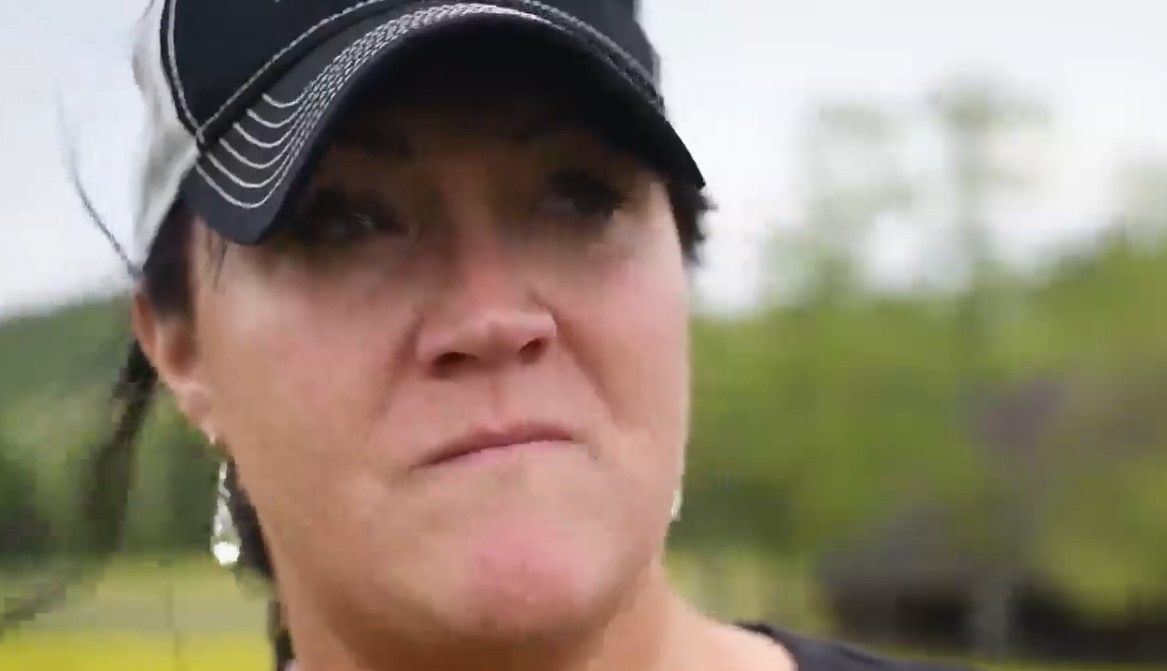 "I grew up Mennonite, which is very similar to the Amish," Yoder shared with Fox News Digital. "… I was 48 years old when I finally got the courage to go to law enforcement and report the crimes that had happened to me when I was a child. It took me years to get to a place where I felt like I was able to do that. I just wasn't ready or able [to do it before]. It took me a while to heal from my trauma and the things that had happened. But now, I feel like I have a voice. So I wanted to share my story in hopes of raising awareness."
Yoder's account was a part of a Pulitzer Prize-winning 2019 Pittsburgh Post-Gazette series that revealed an unparalleled examination of child sexual abuse within the Amish and Mennonite communities. Yoder, who was raised in a Mennonite society that was separatist, said that three family members had assaulted her when she was a child. Although Yoder claimed she didn't leave the Mennonite community until 2000, she claimed to have left her family in 1992 when she was 21 years old. Yoder claimed that she began treatment to deal with her history after leaving home. then would not fly to the south to meet with police enforcement until April 2019.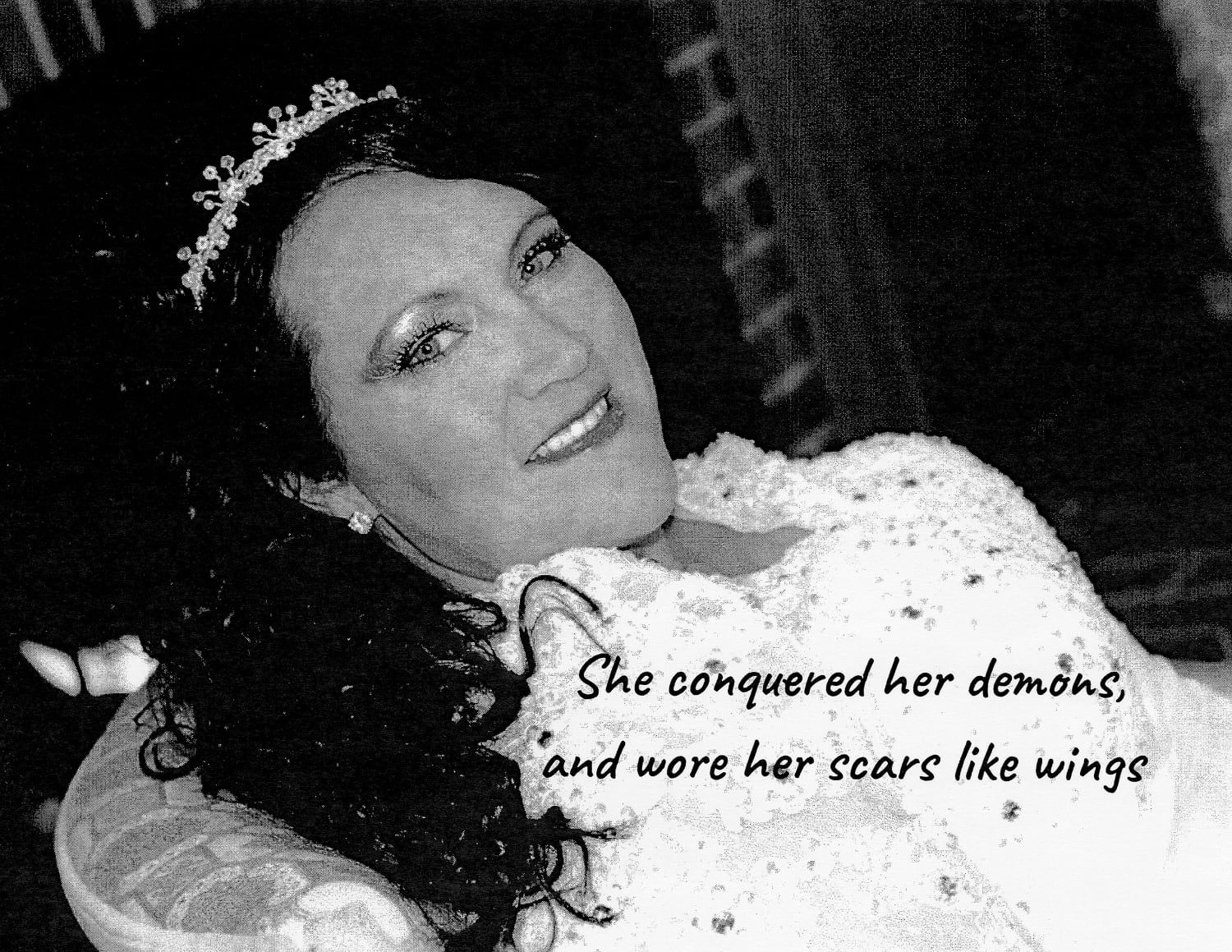 According to The Post-Gazette, Yoder filed formal police reports in her home counties of Tennessee and Kentucky, where she detailed years of abuse. She wanted to bring attention to the problem of sexual abuse in more rural areas, like her own. Yoder claimed that the Lifetime movie has contributed to her continued healing and that she hasn't lost hope. "Maybe justice for me is continuing to share my store and raising awareness through a film like this," she said. "Hope has been the biggest thing in my entire life… I hope viewers know that there's always hope and that they hold onto that."