The world of Pierpoint, and by extension the world of finance in general, is not only cruel but also heartless. There's not a lot of room for feelings. Many different characters are forced to face feelings they've been ignoring for a long time.  Industry's second season was meant to focus less on Pierpoint's workplace and more on other things. We've gone on work trips and even followed former Pierpoint employees to their new jobs in the public sector. But this episode has taken us the farthest from the trading floors and offices of Pierpoint. The concert this week is a true shocker that successfully combines humor, unease, devastation, and sex into one cohesive package. Harper, Yas (Marisa Abela), and Robert (Harry Lawtey) all spiral out of the controlled space of the office and into wilder territory, where they face family histories. Harper hopes that her new job will win over her brother. Yas is excited to live out her dream of living in Europe, and Robert can't wait to show off his success to his father. Only, each of them realizes that these nice meetings were never going to work. www.tvacute.com provides a comprehensive recap on this page.
"Industry" Season 2 Episode 6 Recap
"Industry" Season 2 Episode 6: Yas deals with a Transition
Industry Season 2 Episode 5 Recap: Kitchen Season
At the beginning of this week's episode (titled: Kitchen Season)of Industry, Daniel (Alex Alomar Akpobome) asks Harper (Myha'la Herrold) if he can be weak.  Eric has apparently been "promoted" to a cubicle where he manages client interactions. When Harper meets Eric to gain his approval to replace an Equity person on a business trip to Berlin. Aurore wants to take Gus with her as she transitions from local politics to more significant national issues. She is leading an antitrust committee.  Gus is not too excited about the promotion because it turns out he prefers to give direct, practical assistance to people.  Rob is returning to Oxford to take part in a recruitment event and, ideally, persuade some fresh faces to join Pierpoint. . But as he's driving there, he receives a surprise call: Rob's longtime mentor Clement Cowan has passed away and left certain things in his will. ob won't go to the Oxford event because it's the same day as the burial.  Venetia, the recent graduate sitting at Yasmin's desk, graduated from Oxford as well and is therefore travelling with Robert. In their candid conversation, the two reveal that Robert's mother was the one who pushed for him to attend Oxford.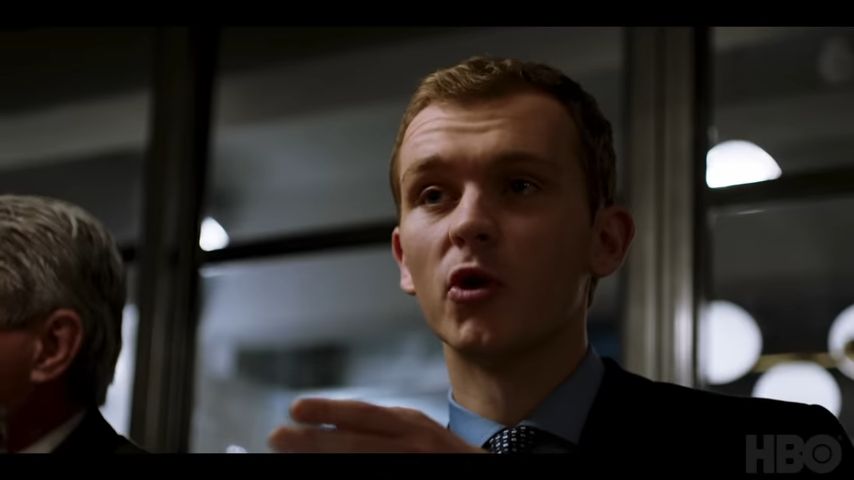 Harper, Yasmin, and Jackie travel to Berlin and stay at Yasmin's father's enormous and luxurious apartment. Following supper, Harper and Yasmin have a little conversation before Jackie turns in for the evening. Yasmin talks about reconnecting with her father. At this point, Harper tells Yasmin that she is actually in Berlin looking for her brother and that she picked the restaurant they are in based on her suspicion that he works there. Harper returns to the restaurant after they depart to make sure her brother doesn't work there. She enters the back area where someone is cleaning dishes after navigating past the cooks and waitresses. It's John Daniel, her brother. To see Harper, John Daniel doesn't appear to be pleased. He even makes an effort to get rid of her, but Harper is stubborn, so they end up at a club in Berlin. In addition to John Daniel's continued attempts to avoid Harper, Yasmin's use of drugs and resulting annoyance. John Daniel tells Harper that he has been sober for six months, he was until he started drinking at the club they were recent as he prepares food for the two of them to eat. The talk then turns sour, revealing that both John Daniel and Harper had an abusive mother.
Harper and John Daniel eventually find themselves at John Daniel's dealer's house as a result of a series of events. The drug dealer lets the siblings stay in his flat while John Daniel smokes meth before heading for work. Whatever Harper had hoped for in her brother's reunion, this was not it. Yasmin faces her history as Harper faces her brother. Still high from club drugs, she searches her father's desk for her former nanny's address. She visits her nanny and starts a convoluted conversation that raises the possibility of a stepsibling Yasmin was unaware she had, and the possibility that her father might be a sexual predator. Her father is accused by several NDAs and women. Yasmin went to Berlin to visit her childhood home. She's learning about her childhood instead. Instead, she is learning more about what occurred in her neighborhood when she was younger. Yasmin and Harper appear fatigued and shell-shocked at the meeting with Anna, which is ostensibly the real reason the two traveled to Berlin. Jackie tries to lighten the mood. As "Carol of the Bells" plays in the background, the episode comes to a violent climax with DVD trying to ask Harper how Berlin went while they are back in London. Apart from the fact that Rishi and DVD did not receive promotions. – THE END