Scream 4 was released in theatres almost a decade ago. Many felt that was the end of the franchise. They thought it was over when Craven died in 2015. But Ghostface has other ideas. Prepare yourselves for Scream, the latest installment. Despite continuing the franchise's story, the fifth film is described as a total restart. Matt Bettinelli-Olpin and Tyler Gillett directed and wrote the new Scream. The movie features another Ghostface assassin who is murdering teenagers in Woodsboro.
On top of that, Marley Shelton will resume her role as Judy Hicks, and Roger L. Jackson will reprise his part as Ghostface. Michael B. Jordan, Sonia Ben Ammar, and Jack Quaid are among the new cast members.
The initial reviews for the film are in and they're fantastic. So, to help you prepare for the film, we've put together this handy guide that covers everything from how to watch Scream to when it'll be released in theatres.
Is Scream in Theaters?
Yes! Scream is planned to hit theatres on January 14, 2022. That's pretty much the only way to see the film right now, so get to your local cinema if you want to see it right away.
The global coronavirus pandemic forced the postponement of Scream's production. Filming began in September of that year. Despite the delay, the team managed to finish the film in time for its scheduled release.
As COVID-19 and the extremely contagious Omicron variant continue to rise, your local theatre may require you to wear a mask and practice social distance. Check your state's latest safety rules before purchasing tickets and take all essential precautions to ensure a safe and healthy movie-going experience.
Is Scream 2022 Online?
No word on when the new Scream movie will be streaming. Currently, it doesn't appear that you'll be able to watch the video at home. Scream is distributed by Paramount, so it's likely to be included in Paramount+. A Quiet Place Part II, for example, was distributed online 30-45 days after its theatrical debut in 2021. If this practice continues in 2022, it appears likely given the current COVID-19 position.
When is Scream (2022) on DVD and Digital?
No official word on when Scream will be released on DVD, VOD, and Digital. However, most films are released on DVD 12-16 weeks following their theatrical debut. So fans may expect them between April and May 2022.
Where to Watch Older Scream Films?
Scream has been one of the most renowned and iconic horror film franchises ever since Ghostface first appeared in 1996. So much so that until 2018, the original Scream was the world's highest-grossing slasher picture.
Including the new one, there have been four Scream movies. While not all episodes are fantastic, the series has been well regarded overall.
After all, the franchise has been relaunched, so it's probably time to catch up. Aside from the movies, there was a three-season TV series called Scream. MTV showed the first two seasons, with VH1 airing the final season. The show is presently streaming on Netflix . Here's how to watch the movies:
Scream (1996) was directed by Wes Craven and written by Kevin Williamson. When a masked killer starts killing teens one by one, Sidney Prescott (Neve Campbell) and her pals strive to understand their new normal. But it's soon revealed that the killer's ultimate objective is Sidney.
Is Scream Movie Online?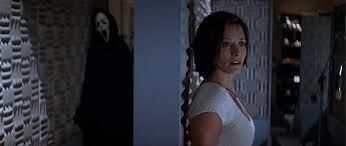 Sequel Scream 2 (1997) is possibly more adored than the first. reunites most of the original cast but moves the action away from Woodsboro. Sidney is now trying to rebuild her life at Windsor College in Ohio. Clearly, that won't endure. Another Ghostface appears, putting Sidney in the middle of another killing spree.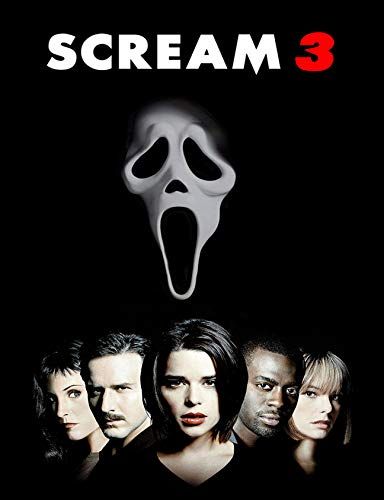 Scream 3 (2000): The first film in the series not scripted by Kevin Williamson and the most comical. Sidney is now living in self-imposed solitude three years after Scream 2. Suddenly driven out of hiding as a fresh Ghostface stalks the actors and crew of a slasher movie. Scream 3 is generally considered the weakest in the series, but it's still worth seeing.
With Scream 4, Wes Craven and Kevin Williamson rejoin 11 years after Scream 3 for a series re-boot. Unlike the previous two films, Scream 4 returns to Woodsboro. Scream 4 is an improvement over its predecessor, despite its low box office and mediocre reviews. A new Ghostface awaits Sidney when she returns to her hometown on the 15th anniversary of the initial killings.