The Targaryen dynasty made up of King Viserys, his brother Prince Daemon, and his daughter Princess Rhaenyra, made a very strong impression in the House of the Dragon season premiere. Ser, Otto Hightower Otto Hightower Played by Rhys Ifans, a knight from the House Hightower, is Viserys I Targaryen's Hand of the King. From his position as a member of the King's Small Council, he faithfully defends Westeros.   In the Seven Kingdoms, the Hand of the King is the most powerful appointed office. The Hand is the Small Council's highest-ranking official and the king's personal advisor. They serve as the monarchy's principal coordinator and executor of plans.  He frequently clashes with Prince Daemon Targaryen, the king's brother and heir, whom he sees as the most serious threat to the stability of the realm, and is the father of one daughter, Alicent. Otto Hightower is one of the most significant characters in the prequel of the Game of Thrones. The right-hand man to the king is described on tvacute.com.
Otto firmly informs the Master of Ships that the King will take Lord Corlys Velaryon's frequent claims that his ships are being watched by rival alliances and a pirate invasion under advisement. Otto values significant information but does not want the King to receive too much at once. Prince Since he is the most despised person in Westeros, Daemon Targaryen, the King's brother. Otto appears to detest Daemon the most, finding the Prince to be excessively violent and unpleasant. Otto thought the Prince's measures too excessive after knowing that Daemon ruthlessly executed and dismembered persons for murder and crime. Otto shares the King's Council members' commitment to law and order, but he also thinks that the Seven Kingdoms shouldn't be governed solely by coercion and fear. More so than the foes they engage in combat with, the knight of House Hightower views Daemon as the greatest menace to the realm.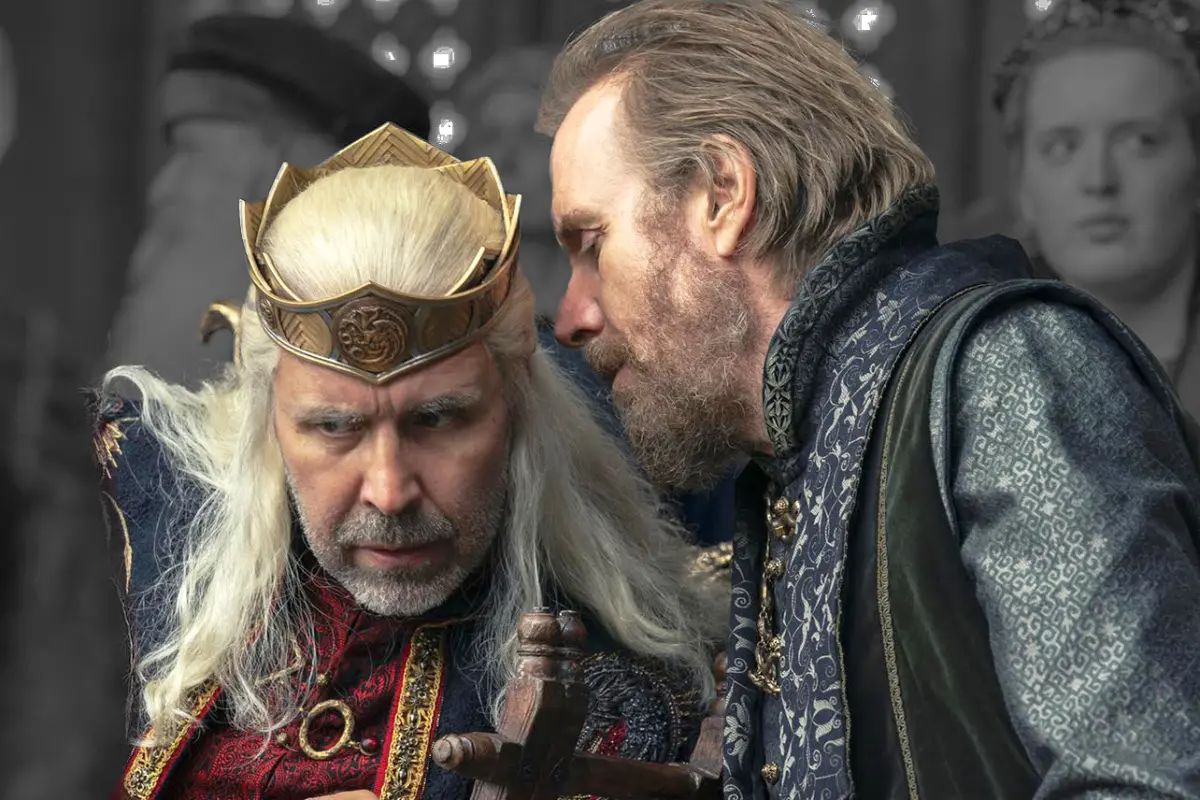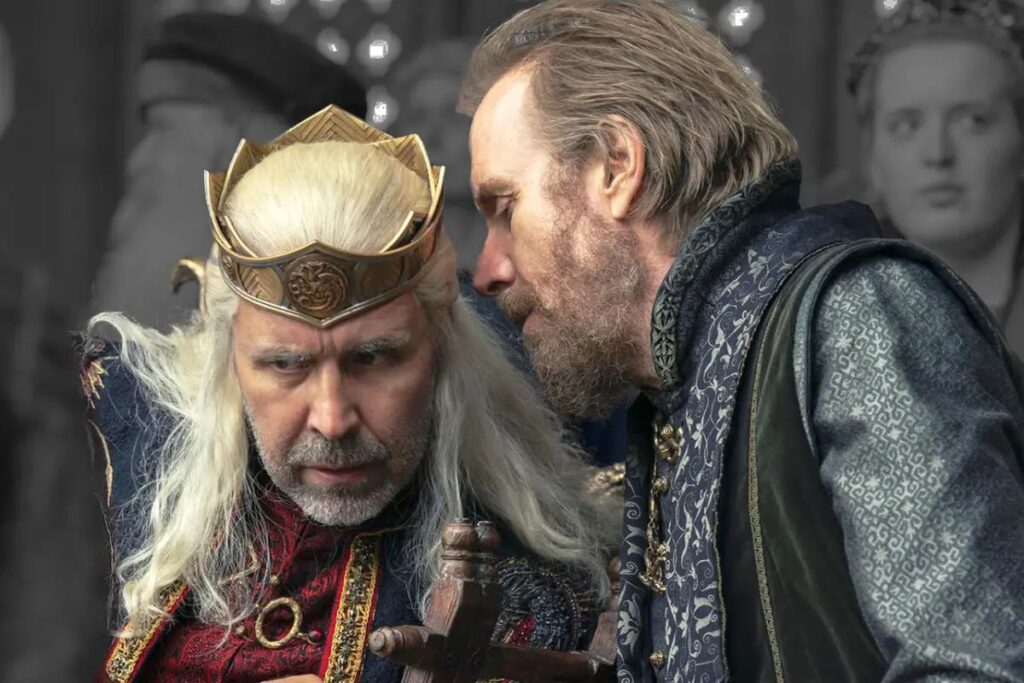 Near the close of the first episode, the Small Council has its most heated discussion regarding who should succeed the King and sit on the iron throne. Otto is conflicted and worried right now since he doesn't want to put his sensitive King in a terrible situation, mainly after he lost his Queen and their newborn child due to complications with childbirth. Otto is concerned that the King will be exposed because there is no obvious heir.  In this scenario, Otto argues that, given the Prince's violent outbursts and ruthless treatment of others, Daemon should not be the next in line to rule. Additionally, Otto criticized Corlys for initially endorsing the notion that Daemon might become the future King (before stating that others also have a claim for the throne). Otto, in contrast to several Council members, supports the idea of Westeros having a queen in control because he thinks Rhaenyra, Viserys' daughter, is the best candidate to succeed her father as King when his reign as such is over.
"Montar no dragão até vai mas bom mesmo é eu montando no teu pai"
– Alicent Hightower
#HouseOfTheDragonHBO pic.twitter.com/zbLHkfzJUv

— Le, o nardo (@leeo_exe) August 29, 2022
Her beautiful and sensitive daughter Alicent Hightower is a young lady who, like her father, is both calm and serious at the same time. Also Rhaenyra's closest buddy, Alicent. Otto deeply cares for and loves Alicent, unlike Viserys, who cares for Rhaenyra but is more concerned with having a son as his successor.  In so many ways, Tywin Lannister (Charles Dance) and Otto Hightower (Rhys Ifans) are similar. He is a widowed Hand of the King, like Tywin, and just like Tywin exploited his daughter Cersei (Lena Headey), Otto is using Alicent (played by Emily Carey as a young woman) as king bait. When Alice's mother died, Otto and his daughter also suffered a great loss. Otto requests Alicent to meet with Viserys to read a book about history to him while donning one of her late mother's garments in an attempt to console King Viserys who lost his Queen and their infant child.
Otto also exhibits a lot of caution and Alicent's protection. During a significant competition, Daemon once requested Alicent to bless his wooden spear with a little wreath. Due to his hate for the Prince, Otto is upset when Alicent presents the wreath to Daemon. Otto also doesn't want Alicent to start dating aggressive guys like Daemon or to get used to participating in sports that glorify violence. Otto will probably continue to fight with Daemon for most of this season, mainly after Otto and Viserys learn that the Prince dishonorably referred to the late newborn King's son as "the heir for a day." Otto is devoted to Viserys, but he will also be keeping an eye on the King's treatment of Daemon because he is aware that their relationship as siblings could potentially interfere with the throne's obligations.
Actor Rhys Ifans
Ifans was born Rhys Owain Evans on July 22, 1967 in Haverfordwest. He is a Welsh musician and actor. Llr Ifans, his younger brother, is also an actor. He was the frontman for the Welsh rock bands Super Furry Animals and Peth. In addition to his portrayals of Xenophilius Lovegood in Harry Potter and the Deathly Hallows – Part 1 (2010), the supervillain Lizard in The Amazing Spider-Man and Spider-Man: No Way Home (2021), and Grigori Rasputin in The King's Man, he is best known for his roles in Notting Hill (1999), both Enduring Love movie.
Other roles include Mycroft Holmes in the CBS drama Elementary and Hector DeJean in the suspense series Berlin Station on Epix. Before they made any albums, Ifans served as the rock band Super Furry Animals' temporary lead vocalist. Together with the then-Archbishop of Wales Barry Morgan, Ifans became a patron of the Welsh-language Wikipedia in September 2012. In 2017, Ifans collaborated with Shelter Cymru on the "7 Ways You Can End Homelessness" campaign. Additionally, in 2017, he helped the locals of his native Pembrokeshire purchase the Tafarn Sinc bar, which was in danger of closing. Ifans is a London resident. He dated the actress Sienna Miller in 2008, then from 2011 to 2014, he dated the English actress Anna Friel.