Horror in the High Desert Ending Explained – The mysterious disappearance of a hiker in Nevada's High Desert serves as the inspiration for Dutch Marich's "Horror in the High Desert," a 2021 American film made in a faux-documentary format and incorporating found footage.
While responses to Dutch Marich's pandemic project were mixed, most critics agree that the film's ending conveys the dread inherent in the uncovered video wonderfully. As the film moves from the talking heads to the eventually-displayed retrieved footage of Hinge's fatal journey, the film's true-crime tone quickly morphs into pure horror.
A severed hand and choppy black-and-white footage make it challenging to determine who assaulted him, what led him to the hut, or whether the reporter's claim is valid. Let's find out if your interest in the conclusion of "Horror in the High Desert" is genuine.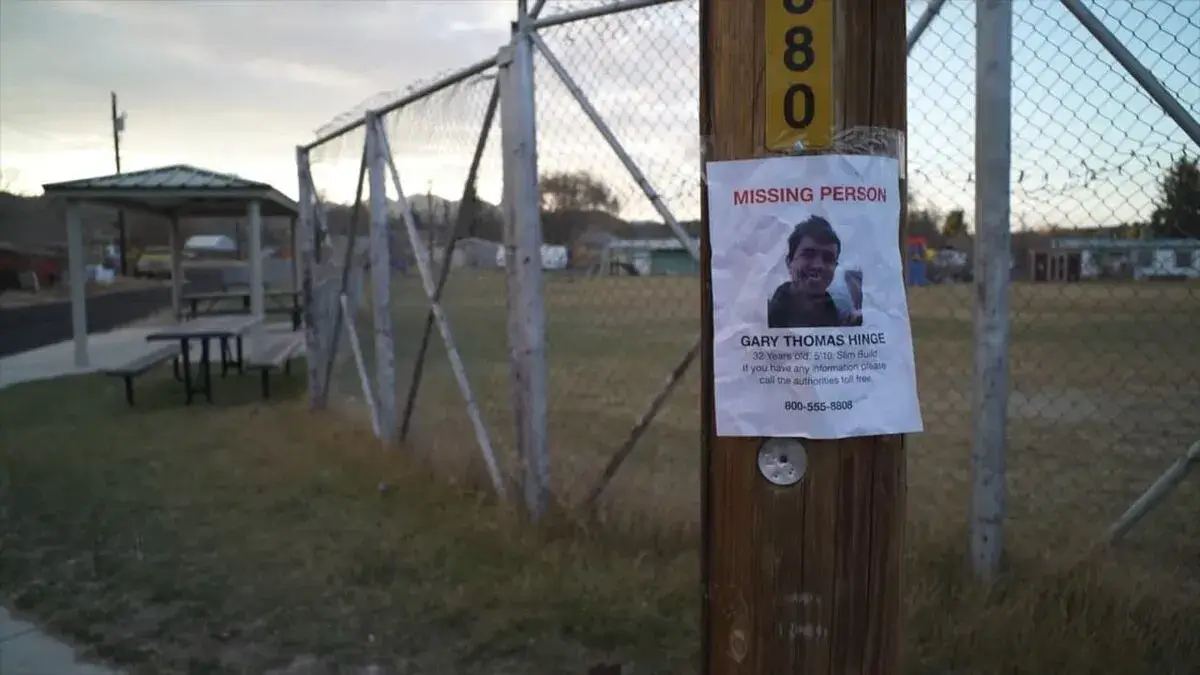 'Horror in the High Desert' Plot Summary: Is It Based on a True Story?
The documentary begins with Gary Hinge's "lost person" report from his days as a recreational hiker: Gary traveled to an unidentified section of the Great Basin Desert in late July 2017. (Nevada). Beginning his adventure in Ruth, he set out toward a previously visited cottage. Gary's housemate, Simon Rodgers, reported him missing after two days, and Gary's sister, Beverly Hinge, also called the police. Since Gary's disappearance, over a week has passed.
Using GPS, the police initially searched the region where Gary's phone was last located. Several layers of authority were represented, including park rangers, local police, and even volunteers. A few days later, Gary's truck was discovered 55 miles away at the end of a dirt road at the base of a small hill near Ruth, Nevada. This discovery prompted the deployment of search crews, traversing vast distances on foot, helicopters, and drones. None of the organizations were able to uncover any trace of Gary.
The cops abandoned up hope of ever finding Gary alive and called off the search after several days of silence. Gary's tendency to travel with only the bare minimum exposed him to the season's high heat and the area's numerous wildlife and abandoned mines. As time passed, it gradually disappeared from the news. Beverly hired private detective William 'Bill' Salerno so the probe would not be abandoned. Gal Roberts, a reporter for a local news channel, feared that the problem would be forgotten and become a "cold case," so she campaigned to have it covered frequently.
As the truck was now considered a possible crime scene, the investigators switched their focus. Several fingerprints were on the truck, especially on the steering wheel, but none matched Gary Hinge's. This was the first characteristic of note. Moreover, a set of barefoot footprints that did not belong to Gary were uncovered. No database contained a single match for John Doe's fingerprints; thus, the police had nowhere else to turn. Bill Salerno simultaneously began examining Gary's social networks.
At the same time, Gal Roberts discovered a tantalizing clue in the video blog where Gary documented his trekking and survival exploits under the alias "Scorpion Sam." Close friends and family of the hiker were unaware that he had amassed a following of 50,000. Several of Gary's readers believe they know where he ended up and believe it may be related to his writings.
Gary discusses an out-of-the-ordinary occurrence that left him shaken near the end of the final footage to be released: His most recent trip lasted three days, and towards the end of the third day, he could smell burning. Following the footprints, he discovered a seemingly deserted cabin whose decaying chimney continued to emit smoke. Yet, a sense of "imminent danger" caused him to leave the location and set up camp elsewhere. Gary reported discovering a path of barefoot footprints in the morning and feeling watched and even followed on his way back to his truck.
The vast majority of comments were negative of Gary's assertion and questioned why he had not offered documentation or evidence; many other users requested that he reveal the site's location, and several readers of his blog dared him to return. Gary, visibly traumatized by his experience as a victim of online harassment, made and published a final video in which he vowed not to expose the location of the mysterious cabin for fear of enticing inexperienced others to risk their lives there. In addition, he promised to return with his video camera and a firearm for protection.
Some weeks after the truck was recovered and search and rescue activities completed, a group of hikers in White Pine County reported that Gary Hinge's backpack had been abandoned at their campsite. After looking through Gary's belongings and identification, they discovered his severed hand inside his backpack, still grasping his video camera. According to forensic evidence, the hand was removed from the victim while he was still alive, during a timeframe of no more than five weeks. Officials were able to determine what transpired during Gary's fateful night after examining the memory card inserted into the camera.
Gary's initial video clip was recorded around night, and he stated that he had been on the road for a day and was familiar with the route; this indicates that he was able to return to the enigmatic cabin. Afterward, he encounters the many indications he had put throughout his last journey. The subsequent recordings are bits of infrared video, beginning with Gary's terrified voice stating that he is extremely close to the cabin and can smell burning, exactly like he did last time.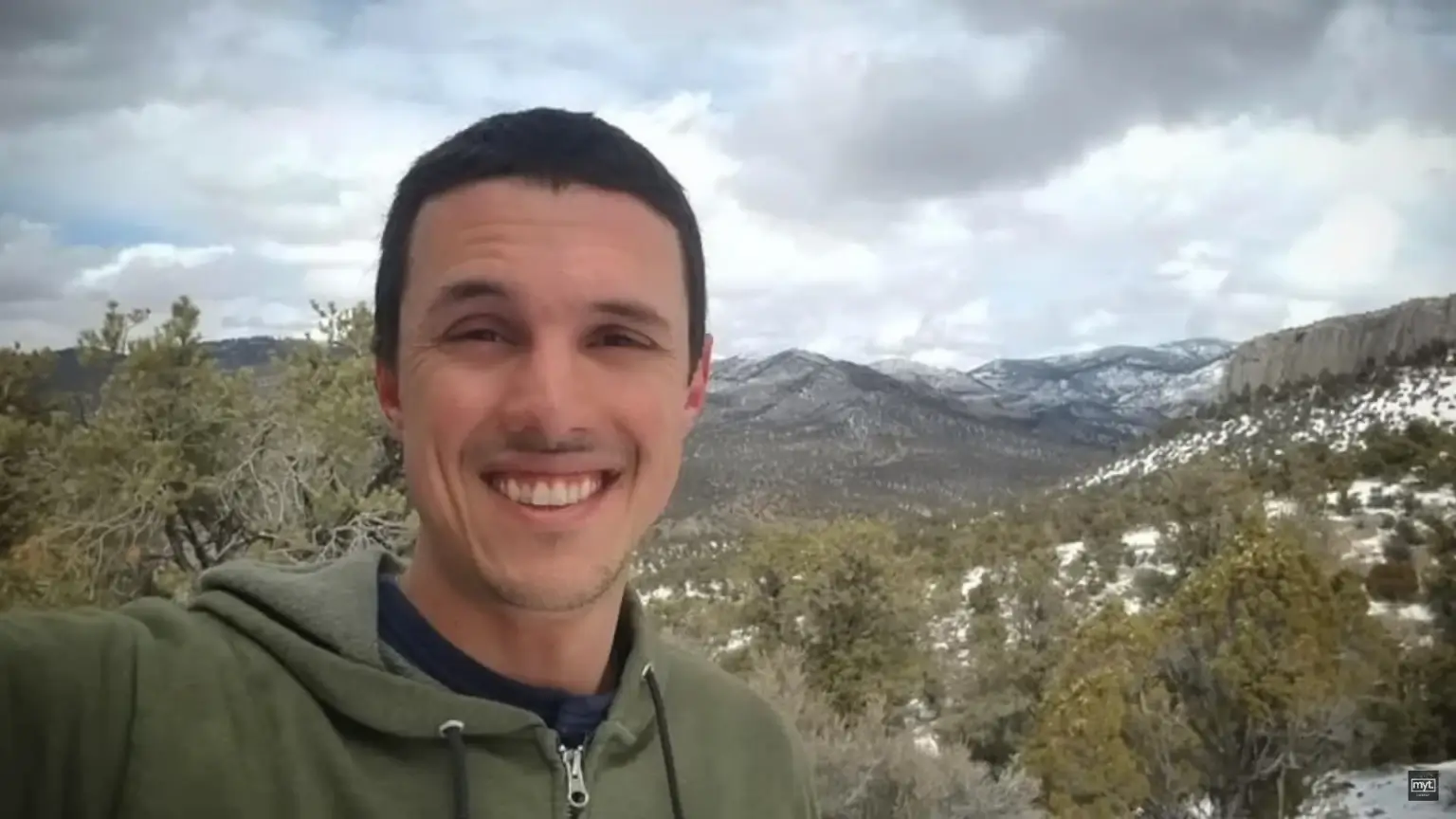 Suddenly, he hears what sounds like a human voice chanting with distortion. When Gary finally locates the cabin, he confirms that it is identical to the one he had previously observed. While recording the cabin's exterior, Gary becomes aware of a human figure approaching him from the shadows. Gary attempts to flee the situation, taking care not to disturb the rocky ground. He is eventually spotted by a human-like creature with horrific physical deformities, who attacks him, and the camera stops recording.
The reporter and the private investigator each offer their hypotheses as to who or what may have assaulted and killed Gary. They remark that the police have released the surveillance film in the hopes that an audience member may provide additional details. This has given rise to various conspiracy theories linking Gary's disappearance to everything from Area 51 and atomic testing to local Indigenous rites, satanic gangs, and extraterrestrials.
Gal Roberts is extremely concerned by the fact that at least seventeen social media personalities have been to the area independently. It is rumored that another group has declared online that they have discovered the cabin's trail and the identity of its enigmatic occupant and that they would publish their expedition results in 2022.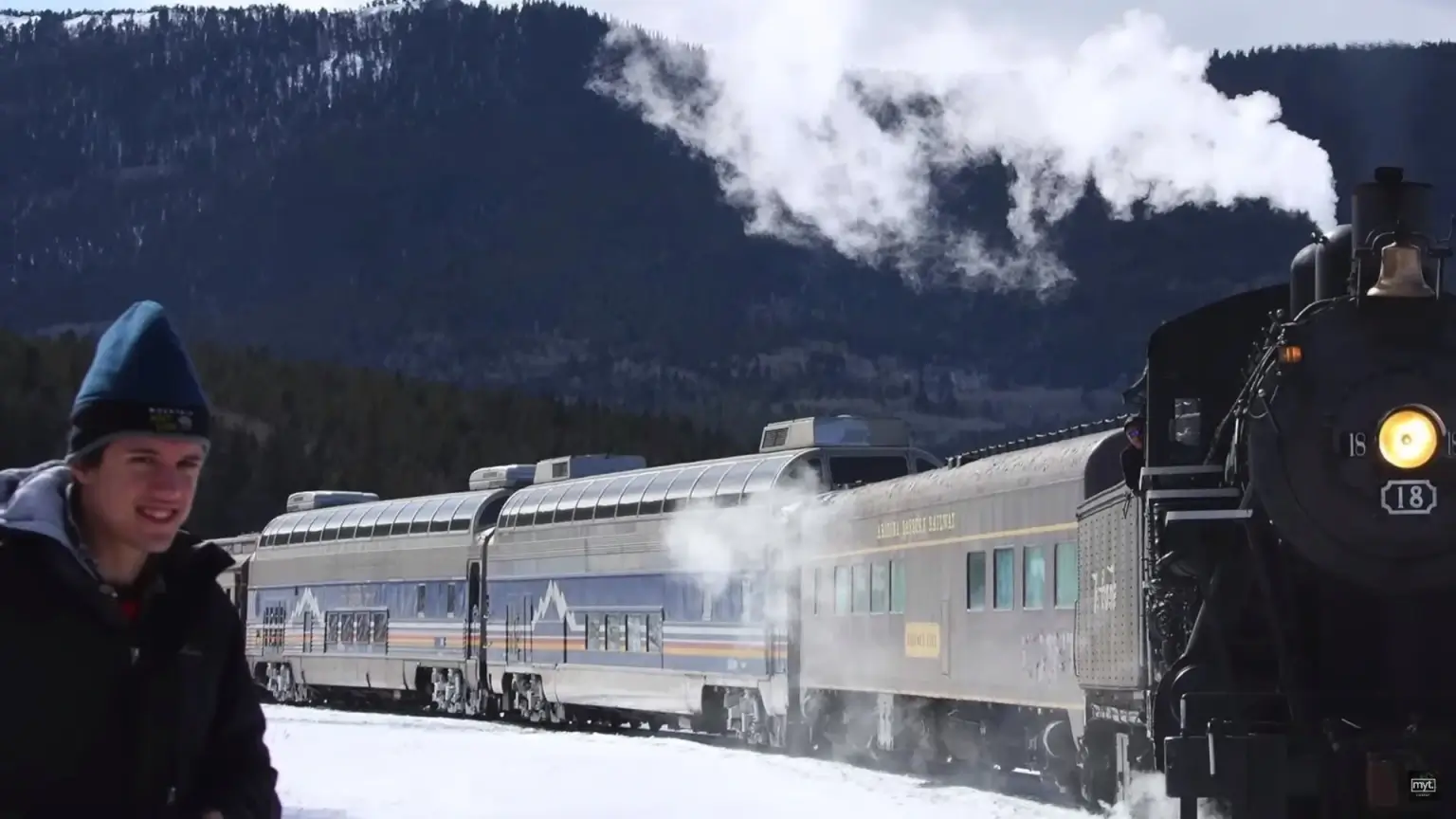 'Horror in the High Desert' Ending Explained: Was Gary Hinge Ever Found?
The mockumentary's conclusion that "Oh, it was just a disfigured man hiding from society" was not shared by all viewers. This explanation seemed to take away the violence of the zombie-like appearance, the stench of smoke, the dizzying music, and the sense of approaching doom.
Earlier in the movie, Hinge references abandoned mines and Native American artifacts. Due to the ambiguity of the film's conclusion, viewers may conclude that his attacker was a supernatural figure guarding a holy spot. Hinge is eager and appreciative of the locations he is mapping, but a ghost from the area's past may view him as an intruder who must be halted.
Conversely, if we assume that an outcast assaulted him, it is legitimate to investigate whether or not this desert inhabitant is a cannibal. In addition, Hinge, who is such an experienced hiker that his friends refer to him as a "survivalist," notices a strange burning odour. His severed hand was discovered by campers, but never his body. Perhaps that was his last appearance.
Admirers of Scorpion Sam suspected that aliens, witches, or ghosts abducted him after he departed. Even after the case against Hinge had been closed, many individuals still desired answers.
Even though Marich has not referenced the 2014 disappearance of YouTuber Kenny Veach, the similarities are too striking to be a mere coincidence. Veach, also known online as snakebitmgee, frequently participated in hiking-related forums and message boards. The environmental enthusiast from Nevada, like Gary Hinge, was pressured by his devoted fanbase to return to the scene of a puzzling find and prove he wasn't lying.
The wait is over. Watch the mystery deepen in Horror in the High Desert Part 2: Minerva. Official trailer premiere Monday at 8am on YouTube. Keep an eye out on Amazon in the coming days. pic.twitter.com/MIzSDWmc9k

— Dutch Marich (@DutchMarich) February 25, 2023
In contrast to Hinge, Veach appears to have just vanished, with no supernatural or malicious actions to explain his absence. Yet, this has not stopped speculation about what may have been hidden in the cave from the public, with some believing that it contained information about Area 51, military secrets, or something much more sinister.
Because of the similarities between the two stories, the revelation at the end of "Horror in the High Desert" that social media users and influencers had begun hunting for Hinge's last known location is not startling. These explorers were filming their excursions to locate the mysterious shack and the attacker of the YouTuber. At the conclusion of the film, a black title card informs viewers that one of the groups was scheduled to publish its findings in 2022.
The story was confirmed by Marich in an exclusive interview with Dread Central. "I have plans for a Horror in the High Desert Universe," he disclosed, indicating that he was working on a sequel. Based on the concluding title card, I anticipate that the next film will go deeper into the social networking aspect and the mystery of what happened to Gary Hinge.
You can stream 'Horror in the High Desert' movie on Prime Video.