The interns are still the show's savior, and Meredith and Nick's reconciliation was a standout moment in Grey's Anatomy Season 19 Episode 2. There were weird medical puzzles, nasty people, and interpersonal conflict in this episode. Every character and relationship was important and well-used. Even the more dubious ones contributed in some way to the plot. When Mer informed Nick she still loved him. All he required to set things aside was that. For their first day out together after a while, the two of them decided to support Zola at her presentation because Zola is another person who genuinely wanted her mother to be happy and knew Nick made it happen. But now that Mer can focus on Zola because it appears that Mer and Nick are on good terms.  What will happen next. Allow www.tvacute.com to offer you all of the necessary information to watch Grey's Anatomy Season 19 Episode 3.
It's Halloween night at Grey's Anatomy Season 19 Episode 4
Grey's Anatomy Season 19 Episode 3 Recap
Grey's Anatomy Season 19 Episode 2 Recap: Progress for Mer and Nick
Grey's Anatomy Season 19 Episode 3 Spoilers
First and foremost, Kevin McKidd directed the upcoming episode. And we are aware that Meredith's departure from the show is getting closer.  Grey's Anatomy Season 19 Episode 3 titled "Let's Talk About Sex" set the stage for her departure. After the forthcoming eighth episode, Ellen Pompeo will no longer appear on the show, marking the end of her involvement with the series in any capacity. The question now is how Mer is going to exit the story. According to the detailed plot summary for the third episode of the nineteenth season of Grey's Anatomy, which can be seen below, it's possible that Zola (adopted from Malawi) played by Aniela Gumbs will be the one to initiate Meredith's departure in some way.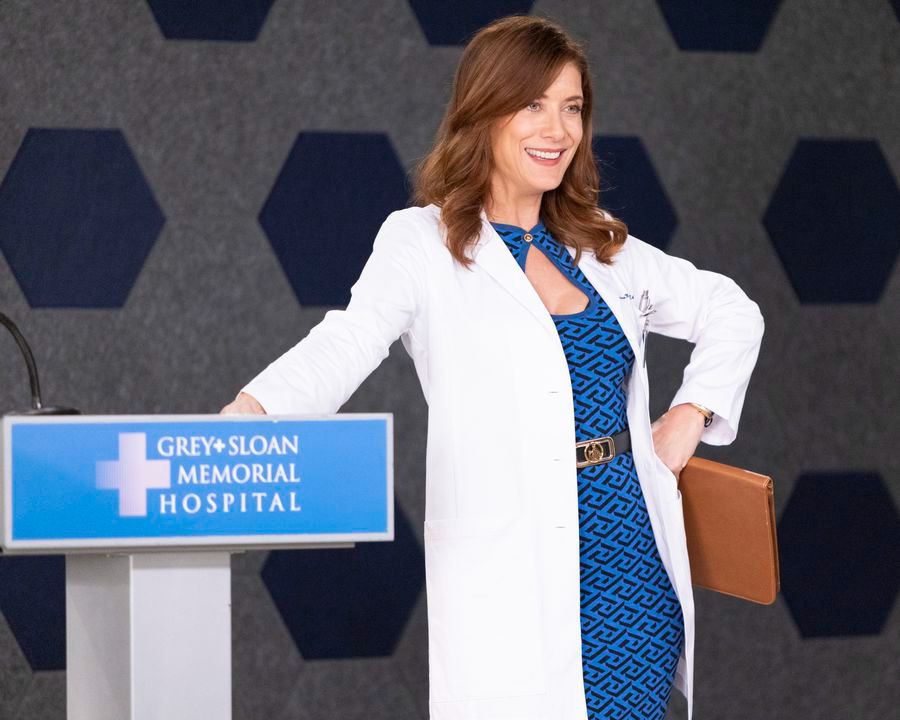 Speaking of new interns; As it turns out, Bailey will spend some time in this episode trying to educate some young people about the importance of sexual health. Therefore, we are going to watch her solicit the assistance of the interns in order to produce some videos for social media about it. The actual filming of these movies will take place at Grey Sloan Memorial in front of a couple of high school students. The videos will end up hitting some emotional triggers because a female student will experience some difficulties with her health over the course of the filming. Go ahead and read out the complete synopsis for Grey's Anatomy Season 19 Episode 3 to gain a few more details today about what you could see. 
Grey's Anatomy Season 19 Episode 3 Synopsis: Bailey recruits the interns to create a series of social media videos informing teens about sexual health. The videos, filmed at Grey Sloan in front of a group of high schoolers, hit home as a student has medical complications during her visit. Elsewhere, Meredith and Maggie learn something new about Zola.
A couple of special guests are going to appear in Episode 3. They are as follows: Kate Walsh, playing the role of Addison Montgomery; E.R. Fightmaster, playing the role of Kai Bartley; and Marla Gibbs, playing the role of Joyce Ward.
 Grey's Anatomy Season 19 Episode 3 Release Date
Grey's Anatomy Season 19 Episode 3 will release on  October 20, 2022, at 9:00-10:01 p.m. EDT on ABC. Subscribers to Hulu can watch the show the next day on-demand online or live to stream it on Hulu+Live TV. the show is available on Fubo TV, DirecTV, YouTube TV, and Xfinity, among other platforms. You can also buy or rent episodes on Vudu, iTunes, Amazon Prime Video, Google Play, and Microsoft Store.