The very greatest TV anthology 'Accused' provide the impression that each new episode is a completely separate program.  In a nutshell, Accused stands out by combining elements from legal drama and criminal shows. For each episode of Accused, we are transported to a courtroom and given no background information on the charges against the defendants. In each episode, we see how the case progresses in court and catch glimpses of flashbacks that fill in the background of the characters implicated in the crime of the week.
In Accused episode 3 Danny is a troubled youngster whose grief and anxiety reach hazardous levels when his mother's hospice nurse gets too close to his dad, evoking the macabre spirit of "Danny's Story". Is Danny hallucinating, or is this woman turning everyone in the office against him, or something even more sinister? The unexpected turns in the story's conclusion are, to put it mildly, unnerving. Who plays role in FOX's Accused episode 3?  (tvacute.com) we have everything about the cast members.
Accused Episode 3 Cast "Danny's Story"
Rachel Bilson as Alison
Rachel Sarah Bilson is an actress from the United States. She was born on August 25, 1981. Her mother is a sex therapist Janice Stango and her father is a writer, director, and producer Danny Bilson. She has a brother who is older than her and two half-sisters, Rosemary and Hattie, who are younger. Bilson was born in California to a family of actors, and she made her TV debut in 2003. She then got the role of Summer Roberts on the series The O.C. She made her movie debut in The Last Kiss, and she and her then-boyfriend Hayden Christensen starred in the science-fiction action film Jumper. She played Zoe Hart on The CW's Hart of Dixie. Bilson dated The O.C. co-star Adam Brody from 2003 to 2006. After she broke up with Brody, Bilson started dating actor Hayden Christensen, with whom she had a daughter in October 2014. In 2017, Bilson and Christensen broke up. In 2019, Bilson began dating actor Bill Hader, but they broke up in less than a year.
Reid Miller as Danny
Reid Miller was born in Chattanooga, Tennessee. When he was in elementary school, his family moved to West Texas. He has trained in several styles, including extreme martial arts, since he was young. His first movie, Flikker (2018), won several awards. his big break came in Joe Bell (2020). Reid loves every part of the movie business and is a great writer and director.    He is the main character in the 2017 TV show Play by Play, which ran for three seasons on GO90 and is now available on ROKU. If you liked the Netflix show You (2018), you can see him as Goetz in Season 2. He has been on many TV shows, like The Fosters (2013), Criminal  Minds, and Training Day. he has been in a lot of independent movies, like SYFY's Santa Jaws, which has become a popular Christmas movie with fans.   His movie, Jaeger (2020), was a vehicle for him to star in and show off his martial arts skills.
Jack Davenport as John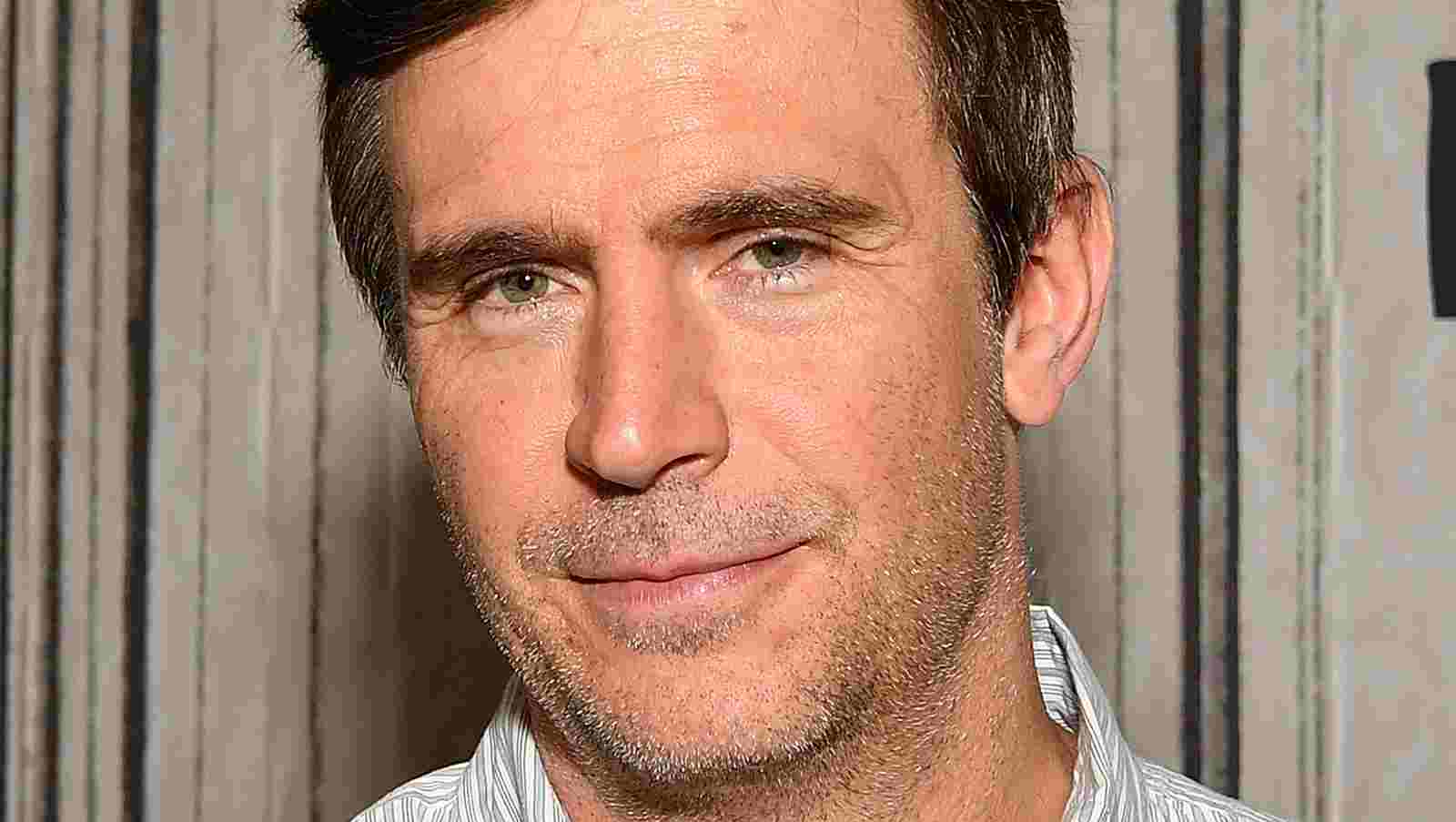 Jack Arthur Davenport is a native English actor who was born on March 1, 1973. He's well-known for his roles on shows like This Life and Coupling, as well as his portrayal of James Norrington in the Pirates of the Caribbean films. He has also made appearances in other high-profile Hollywood productions like Kingsman: The Secret Service and The Talented Mr. Ripley. Davenport has starred in several popular series, including the ensemble dramas FlashForward, Smash, and The Morning Show, and the leading role in the ITV drama Breathless, which aired in 2013. Davenport was born in Wimbledon, London,[2] to actors Nigel Davenport and Maria Aitken, and he spent the first seven years of his life in Ibiza, Spain. In 2000, on May 1st, Davenport tied the knot with actress Michelle Gomez. In 2010, their son Harry entered the world.
August Maturo as Matthew
American child actor August Maturo was born on August 28, 2007. He started his acting career at age 4 and grew up in Ventura, California. In 2020, he entered high school. He comes from two different cultures, both Italy and Jordan. After suffering a potentially fatal anaphylactic reaction to peanuts at the age of six on the set of Girl Meets World, Maturo has become an advocate for people with food allergies. The voice of Puck McSnorter in Mickey and the Roadster Racers and his role as Auggie Matthews on Girl Meets World made him a household name. Among the horror films The Nun (2018) that he worked on, these are among his most recognizable.
Michelle Giroux as Maria
Michelle was born and educated in Toronto, where she began to study drama at a young age. She went to The National Theatre School in Montreal when she was 17 years old. After she graduated, she moved to Stratford and worked as an actor for many seasons with the Stratford Festival Company. After Giroux finished high school in Toronto, he got into The National Theatre School of Canada to study acting. The Oxford Room Climbers' Rebellion at the Tarragon Theatre and The Winter's Tale, Measure for Measure, and Portia (nominated for a Dora) in Julius Caesar with the Groundling Theatre Company. In 2009, Giroux was in the first class at the Canadian Film Center for acting. Norman Jewison, Sarah Polley, Keifer Sutherland, and Patricia Rozema were some of the people who taught her. Blood Pressure, which came out in 2013, was Giroux's first main role in a movie. It was directed by Sean Garrity.In 2014, the Vancouver Film Critics nominated her for the best actress because of how she played the role. She lives in Toronto and got married to a coworker at Stratford, Graham Abbey, in August 2008.
Camille James as Ms. Epps
Neil Whitely as Judge Raines
Andi Hubick as Leanna